By Mulder, 08 january 2022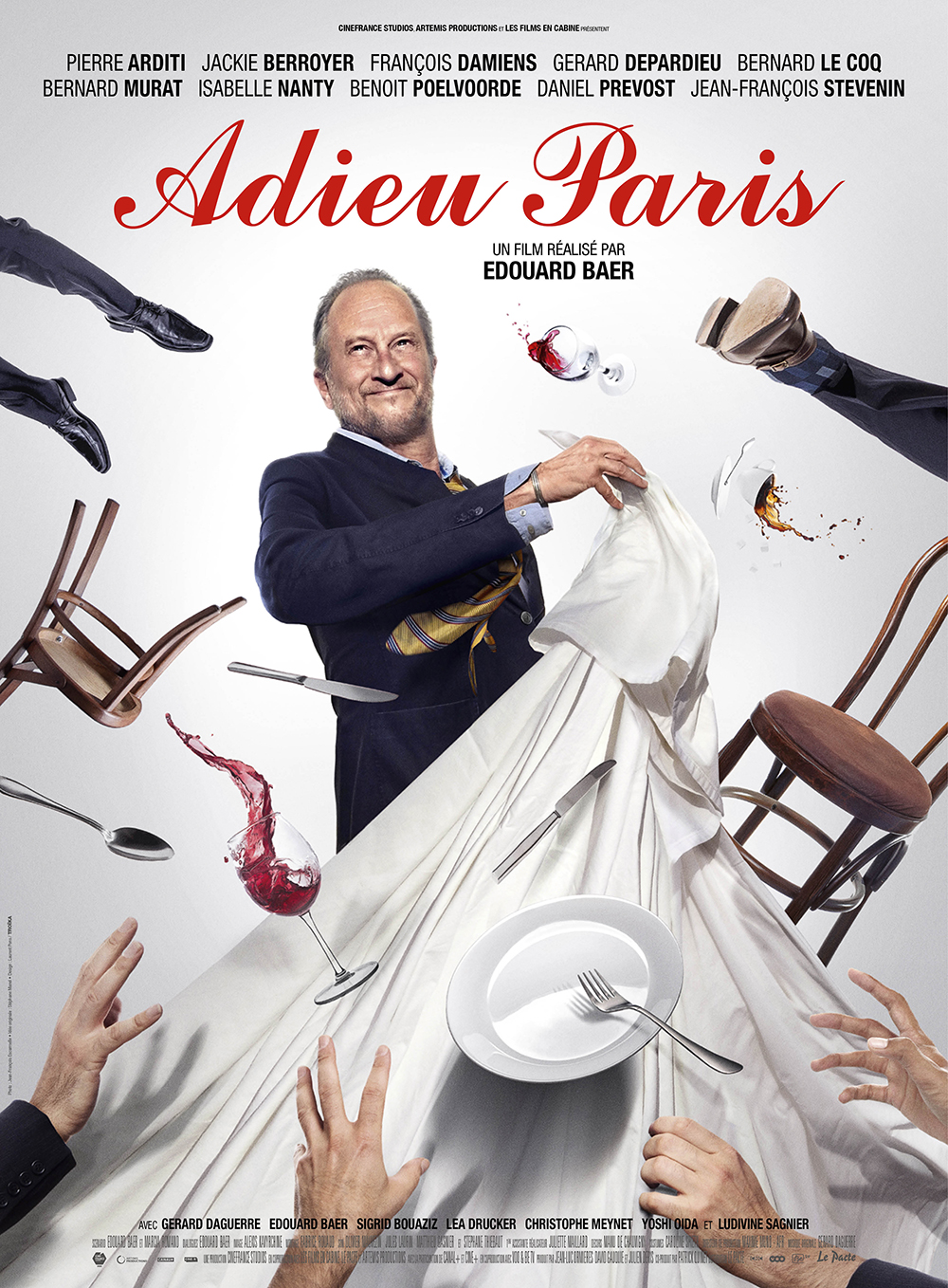 "At the beginning, I was planning a semi-documentary about people I admired. Often, generations of actors admire the one before them, for the work of the actors but also for their personality. There's this sense that they're as fascinating in the city as they are on stage, guys who can hold their own at dinner parties against drinkers. There was the Belmondo-Rochefort-Marielle gang, then Poiret-Serrault, Piéplu, Galabru... I really liked all these people. When I started this job, I wanted to meet them, to be with them. I liked what went with life, the idea of having dinner together... And then I also wanted to film a change in time, the end of an era. Not only on the actors but on certain characters of the Parisian social life, the café life. Because these types of figures of the Parisian nightlife do not exist anymore. These people were not knighted for their social success but for their spirit. - Edouard Baer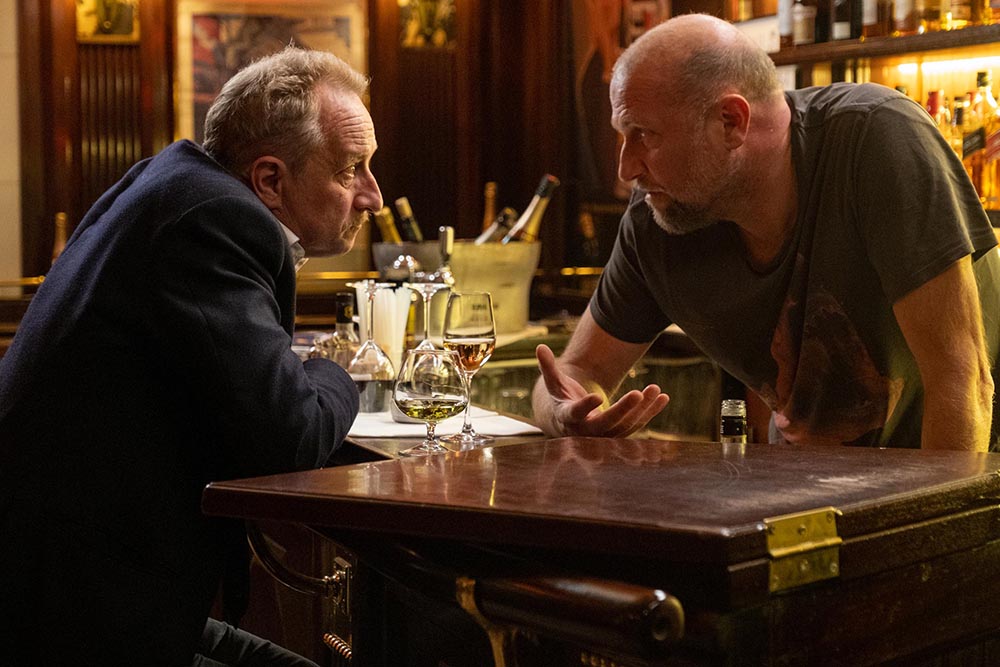 Farewell Paris is the new film of director and actor Edouard Baer after La Bostella (1999), Akoibon (2005), Open the night (2017). The cast includes Pierre Arditi, Jackie Berroyer, Gérard Daguerre, François Damiens, Gérard Depardieu, Léa Drucker, Bernard Murat, Bernard Le Coq, Isabelle Nanty, Yoshi Oida, Benoît Poelvoorde, Daniel Prévost, Ludivine Sagnier and Jean-François Stévenin. The release date of this film is January 26, 2022.
Discover the first pictures on our official Flickr page here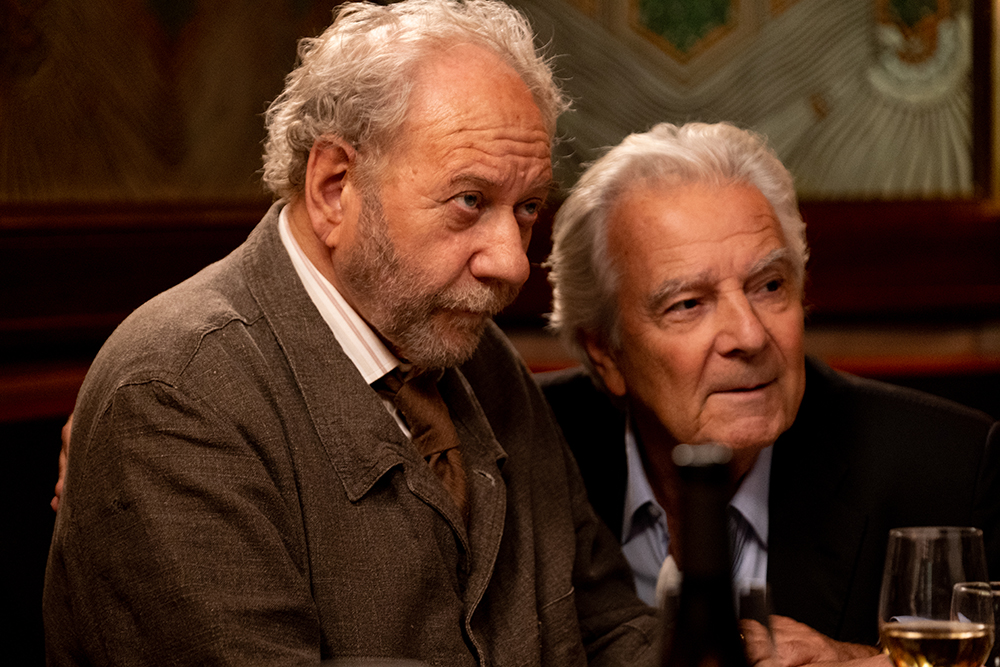 Synopsis:
An old Parisian bistro with eternal charm. Eight gentlemen at the table, eight great figures. They were the "kings of Paris"... National treasures, masterpieces in danger. A well-honed ritual... A sense of humor and self-mockery intact. Tenderness and cruelty. Eight old friends who hate and love each other. And suddenly an intruder...
Farewell Paris (Adieu Paris)
Directed by Edouard Baer
Produced by David Gauquié, Producer, Producer, Jean-Luc Ormières
Written by Edouard Baer, Marcia Romano
Starring Pierre Arditi, Jackie Berroyer, Gérard Daguerre, François Damiens, Gérard Depardieu, Léa Drucker, Bernard Murat, Bernard Le Coq, Isabelle Nanty, Yoshi Oida, Benoît Poelvoorde, Daniel Prévost, Ludivine Sagnier, Jean-François Stévenin, Christophe Meynet, Sigrid Bouaziz
Music by Gérard Daguerre
Cinematography : Alexis Kavyrchine
Edited by Fabrice Rouaud
Production companies : Cinéfrance Studios, Artémis Productions, Les Films en cabine
Distributed by Le Pacte (France)
Release date : January 26, 2022 (France)
Running time : 96 minutes
Photos : Copyright Le Pacte