By Mulder, 10 january 2022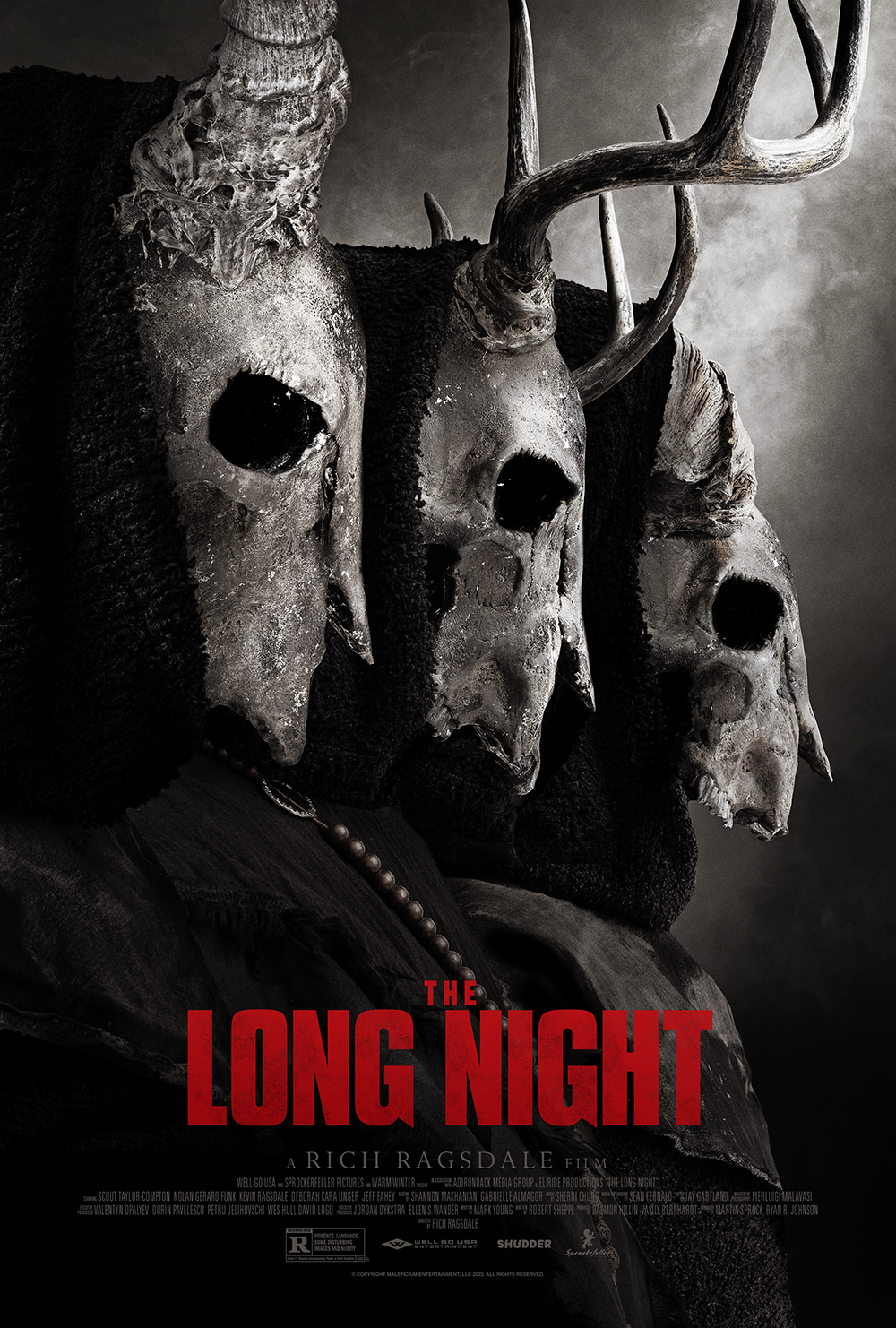 The long night, directed by Rich Ragsdale and starring Scout Taylor-Compton (Rob Zombie's Halloween and Halloween II), Nolan Gerard Funk (House at the end of the street), and Deborah Kara Unger (Silent hill, Silent hill: revelations, The game), follows a devoted couple whose quiet weekend takes a bizarre turn when a nightmarish cult and their maniacal leader come to fulfill an apocalyptic prophecy.
Well Go USA Entertainment (www.wellgousa.com) is an Oscar-nominated theatrical and home entertainment distribution label that specializes in bringing the best in action, genre and independent films from the U.S. and around the world to North America. Well Go titles can be seen across a variety of platforms, including in theaters, on-demand, via DVD and Blu-ray and on television, as well as on mobile and connected devices through martial arts movie app Hi-YAH! (www.hiyahtv.com). Well Go USA Entertainment's corporate headquarters is in Plano, Texas, with an additional office in Taiwan.
Synopsis:
While searching for the parents she's never known, New York transplant Grace (Scout Taylor-Compton) returns to her childhood southern stomping grounds with her boyfriend (Nolan Gerard Funk) to investigate a promising lead on her family's whereabouts. Upon arrival, the couple's weekend takes a bizarre, terrifying turn as a nightmarish cult and their maniacal leader terrorize the pair en route to fulfilling a twisted ancient apocalyptic prophecy.
The long night
Directed by Rich Ragsdale
Produced by Vasily Bernhardt, Daemon Hillin, Ryan R. Johnson, Martin Sprock
Written by Robert Sheppe, Mark Young
Starring Scout Taylor-Compton, Nolan Gerard Funk, Deborah Kara Unger
Music by Sherri Chung
Cinematography : Pierluigi Malavasi
Edited by Jay Gartland
Distributed by Well Go USA Entertainment (United States)
Release date : February 4, 2022 (United States)
Running time : 91 minutes