By Mulder, 07 january 2022
Today, Disney Media & Entertainment Distribution announced that Disney and Pixar's Turning Red will premiere exclusively in homes worldwide on Disney+ on Friday, March 11.
Domee Shi, the director of Turning Red, says, "If you're going to tell the coming-of-age story of a 13-year-old girl in the early 2000s, you have to include a boy band. Our character, Mei, had to have a passion that her mother disapproved of. For many girls that age, boy bands were the first step into the world of boys. These guys were all sexy, polite, sweet and tender, and they had a way of bringing girls and their best friends together around the same passion. And then I thought it would be really cool to create an animated boy band!"
And so Pixar's first boy band, 4*Town, was born. The filmmakers tapped Grammy-winning singer-songwriters Billie Eilish and FINNEAS to write the songs for the fictional band - three in total, including the song "Nobody Like U" featured in the new trailer. Producer Lindsey Collins says, "When we first started talking about Billie Eilish and FINNEAS - this was before they won a billion Grammys! - we knew they were totally in tune with the times. We were absolutely fans! We met with them and told them about this crazy idea of a boy band, asking if they would be interested in writing and producing the songs and they were very interested!"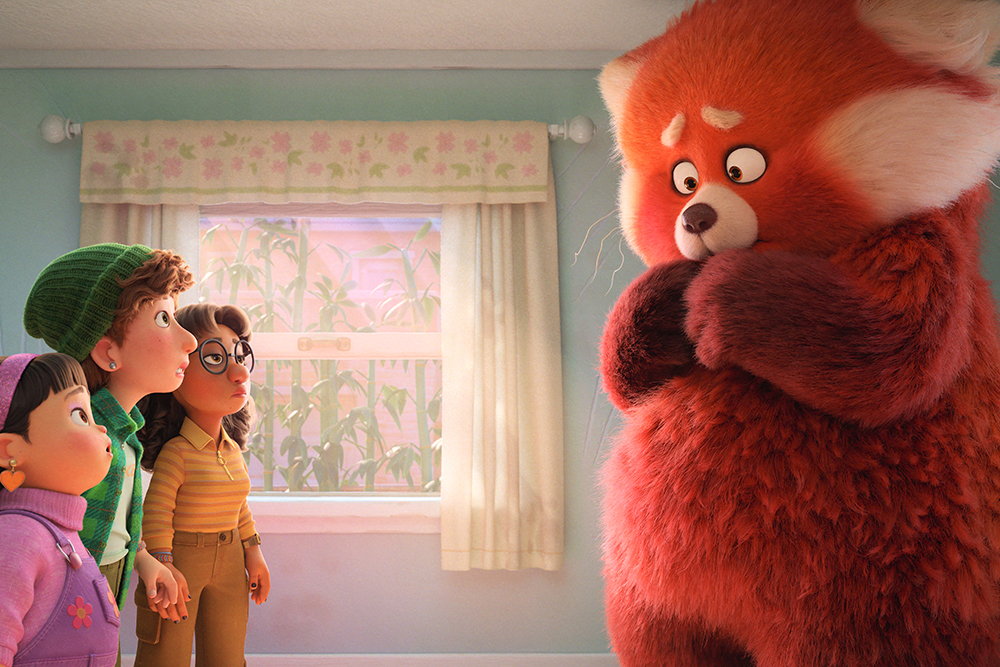 Rosalie Chiang and Sandra Oh, who respectively lend their voices to Mei and her mother Ming in the original version, will be joined by Orion Lee, Wai Ching Ho, Ava Morse, Maitreyi Ramakrishnan, Hyein Park, Tristan Allerick Chen, Addie Chandler, Jordan Fisher, Grayson Villanueva, Josh Levi, Topher Ngo, Finneas O'Connell as well as James Hong, Lori Tan Chinn, Lillian Lim, Mia Tagano, Sherry Cola, Sasha Roiz and Lily Sanfelippo.
Disney+ subscribers around the world enthusiastically embraced Pixar's Academy Award-winning 'Soul' and the critically-acclaimed "Luca" when they premiered exclusively on the service and we look forward to bringing them Pixar's next incredible feature film 'Turning Red'," said Kareem Daniel, Chairman, Disney Media & Entertainment Distribution. "Given the delayed box office recovery, particularly for family films, flexibility remains at the core of our distribution decisions as we prioritize delivering the unparalleled content of The Walt Disney Company to audiences around the world.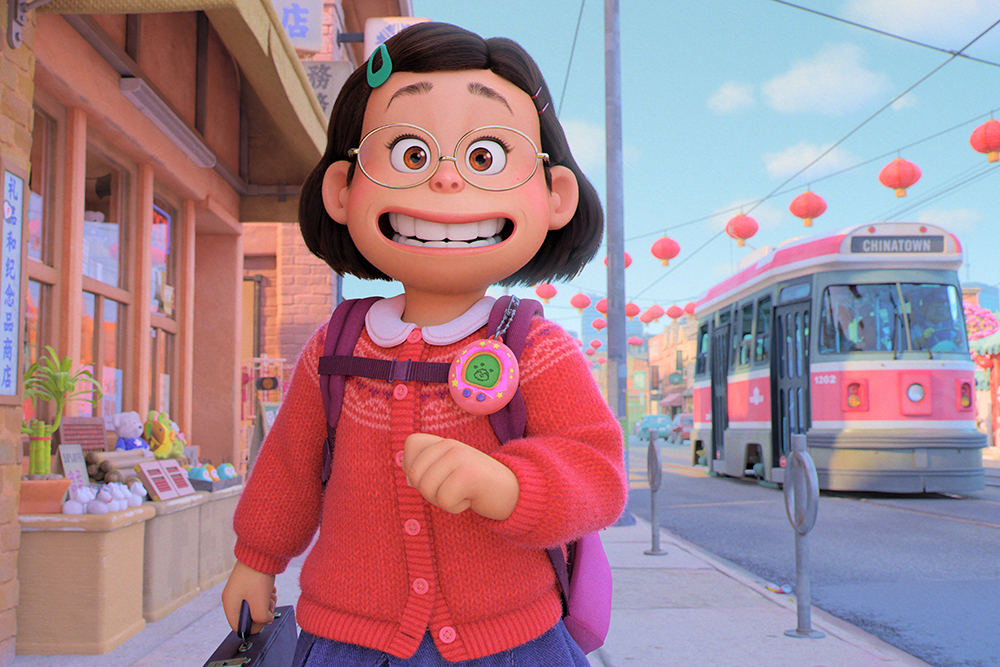 Disney and Pixar's Turning Red introduces Mei Lee (voice of Rosalie Chiang), a confident, dorky 13-year-old torn between staying her mother's dutiful daughter and the chaos of adolescence. Her protective, if not slightly overbearing mother, Ming (voice of Sandra Oh), is never far from her daughter—an unfortunate reality for the teenager. And as if changes to her interests, relationships and body weren't enough, whenever she gets too excited (which is practically ALWAYS), she "poofs" into a giant red panda! Directed by Academy Award® winner Domee Shi (Pixar short "Bao") and produced by Lindsey Collins Turning Red' releases on March 11, 2022.
In international markets where Disney+ is not yet available, the film will be released theatrically, with premiere dates to be announced.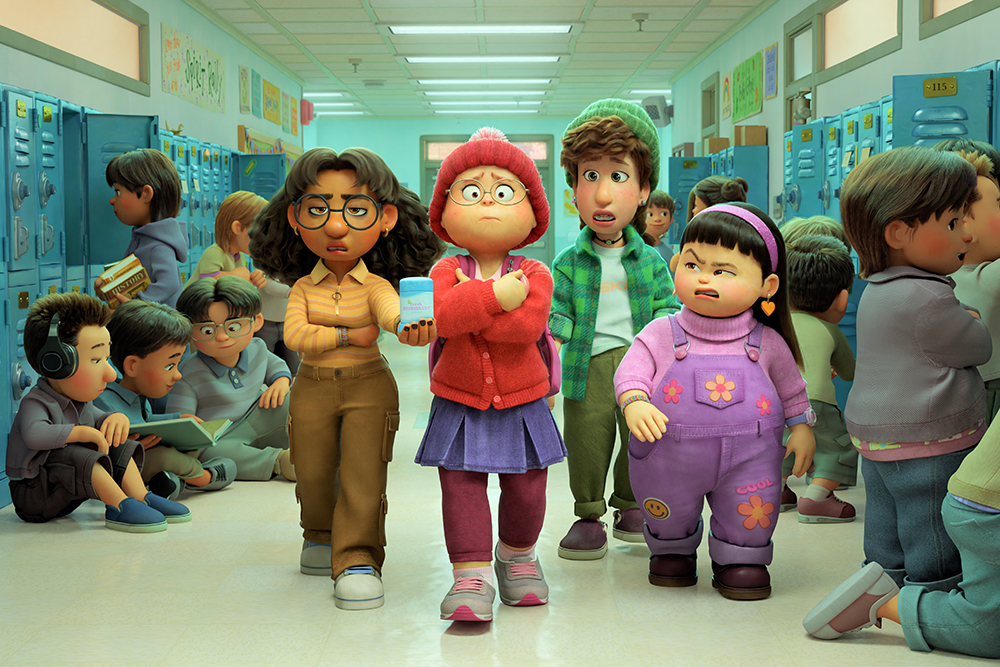 Synopsis :
The adventures of Meilin Lee, a confident 13-year-old girl who is torn between her overprotective mother's image as a model girl and the chaos of adolescence. And as if all the changes going on inside her weren't enough, every time she is overwhelmed by her emotions - which, for a teenager, happens almost all the time - she turns into a giant red panda!
Turning Red
Directed by Domee Shi
Screenplay by Julia Cho, Domee Shi
Produced by Lindsey Collins
Starring Rosalie Chiang, Sandra Oh, Ava Morse, Maitreyi Ramakrishnan, Hyein Park, Orion Lee, Wai Ching Ho, James Hong
Cinematography : Mahyar Abousaeedi, Jonathan Pytko
Edited by Nicholas C. Smith, Steve Bloom
Music by Ludwig Göransson
Production companies : Walt Disney Pictures, Pixar Animation Studios
Distributed by Walt Disney Studios Motion Pictures
Release date : March 11, 2022 (United States, France)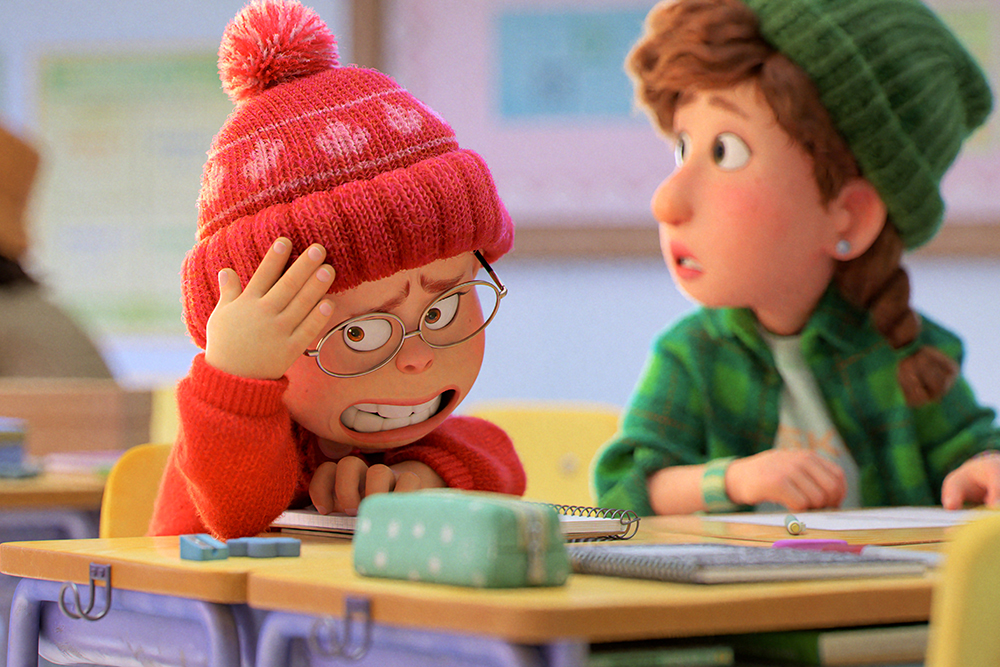 Photos : Copyright Pixar