By GraeLeigh, 27 november 2021
Interpreter of Dr. Melfi for six seasons, Lorraine Braco returned on the final appearance in the series created by David Chase.
It is during her recent participation in the podcast Talking Sopranos of Michael Imperioli and Steve Schirripa, interpreters respectively of Christopher Moltisanti and Bobby Baccalieri, that the American actress spoke about her last episode, entitled Terminus (The Blue Comet in VO).
And the least we can say is that she is not happy with the way her character appeared in the penultimate episode of the show: "I remember being upset [by] the direction that David [Chase] was taking Melfi. I just felt like he wanted me to get rid of [Tony]. I felt like he did it in a very abrupt way. I don't think it should have been done that way. I wish it had been more meaningful. I think she cared about Tony. Even though he was a piece of shit and was never really going to back down. But I think she really cared about him. You don't spend seven years with someone and [then] throw them away. I felt bad about that.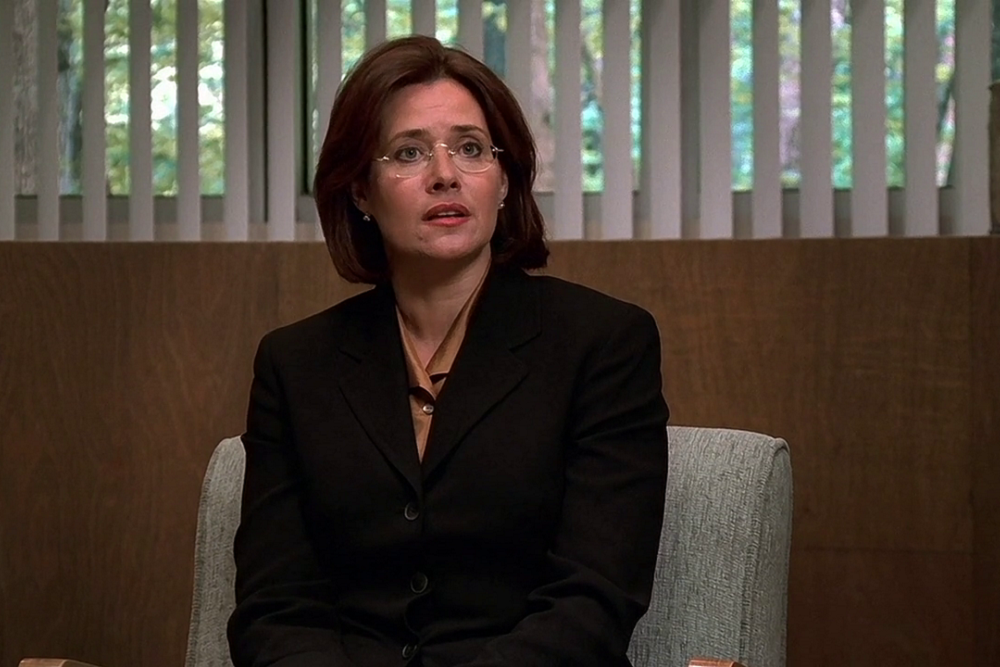 Synopsis
Tony Soprano, a gangster living in New Jersey, suffers from panic attacks and must secretly see a psychoanalyst, Dr. Jennifer Melfi. Tony has problems with his family: he is in conflict with his wife Carmela, his two children, Meadow and Anthony Junior, his mother Livia and his uncle "Junior". He has to deal with succession problems within the mafia, personal vendettas, and is subject to the constant fear of spies.
The Sopranos
Created by David Chase
Written by David Chase (30 episodes), Terence Winter (25), Robin Green (22), Mitchell Burgess (22), Matthew Weiner (12)
Starring James Gandolfini, Lorraine Bracco, Edie Falco, Michael Imperioli, Dominic Chianese, Steven Van Zandt, Tony Sirico, Robert Iler, Jamie-Lynn Sigler
Opening theme "Woke Up This Morning (Chosen One Mix)" by Alabama 3
No. of seasons 6 (86 episodes)
Executive producers: David Chase, Brad Grey, Robin Green, Mitchell Burgess, Ilene S. Landress, Terence Winter, Matthew Weiner
Cinematography: Alik Sakharov (38 episodes), Phil Abraham (47 episodes)
Editors: Sidney Wolinsky (33 episodes), William B. Stich (28 episodes), Conrad M. Gonzalez (20 episodes)
Production companies : Chase Films, Brad Grey Television, HBO Entertainment
Distributor Warner Bros. Television Distribution
Original network : HBO
Original release January 10, 1999 - June 10, 2007
Running time 43-75 minutes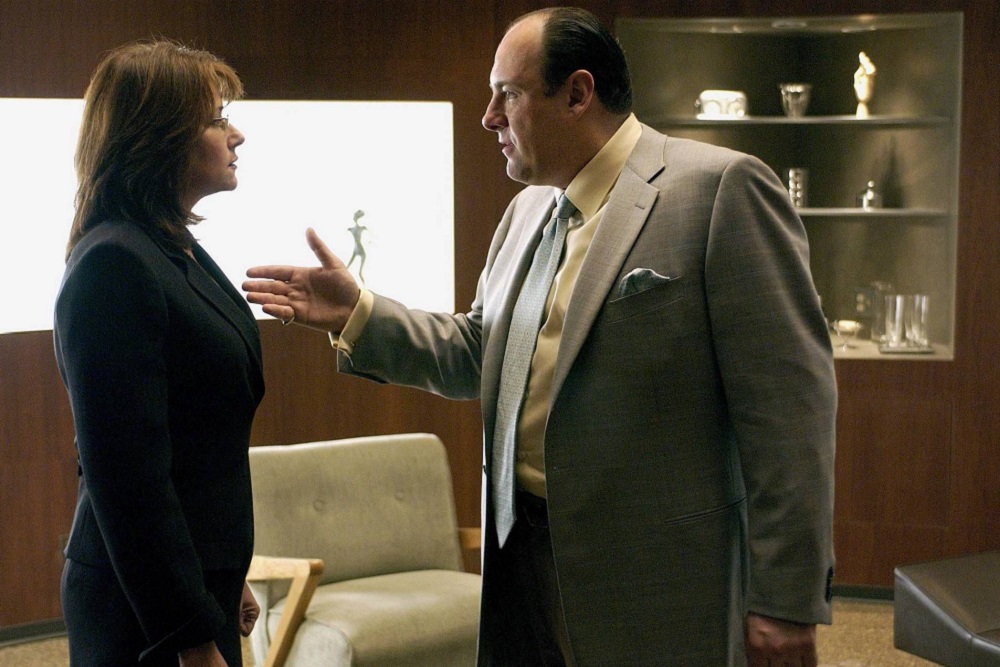 (Source : Collider)