By GraeLeigh, 20 november 2021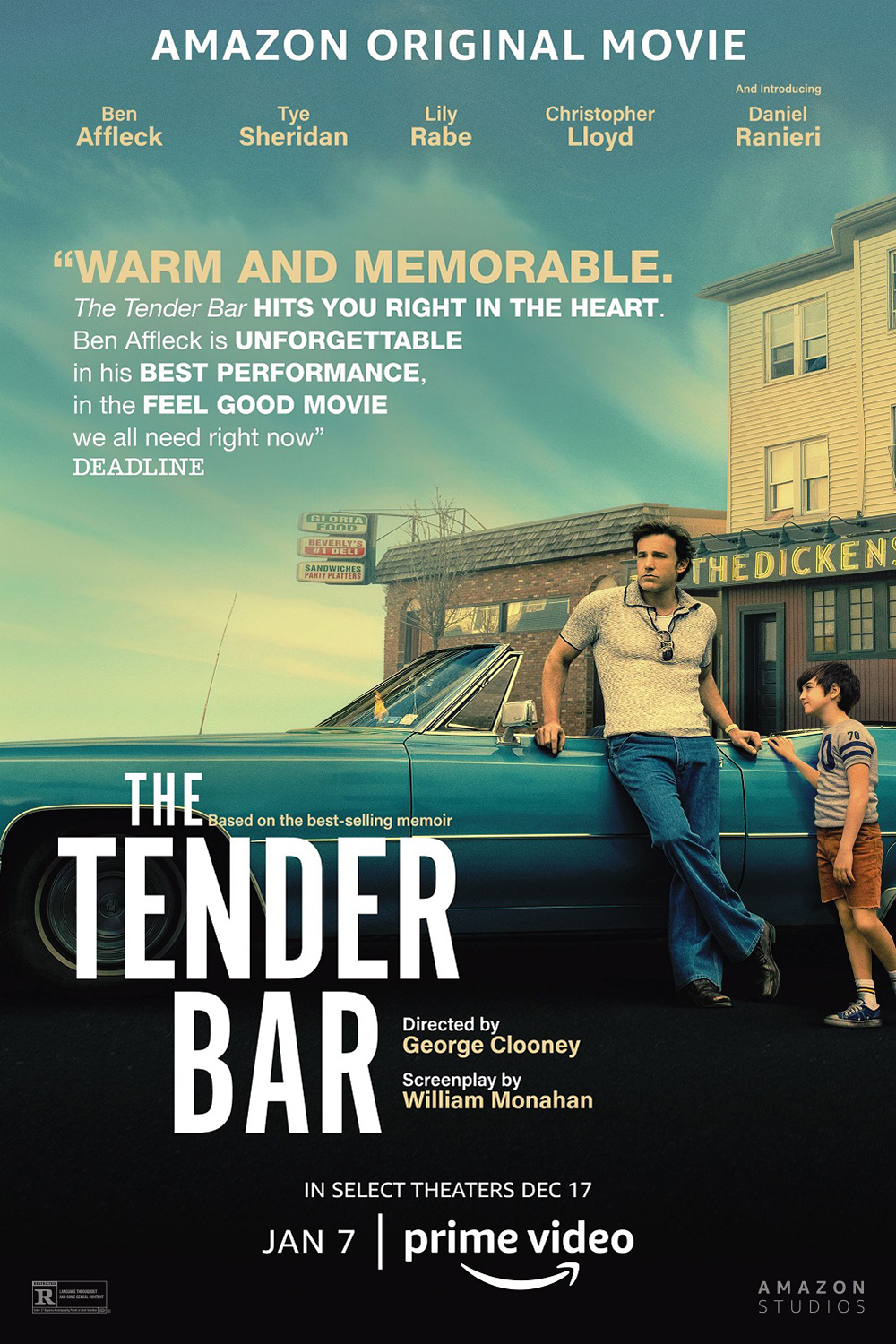 For their second collaboration, George Clooney and Ben Affleck bring to the screen the biopic that focuses on the young years of author J.R. Moehringer.
The two men are not at their first collaboration. Indeed, we remember that nine years ago, the two men worked on Argo. Produced by Clooney, Affleck directed the film and played the lead role.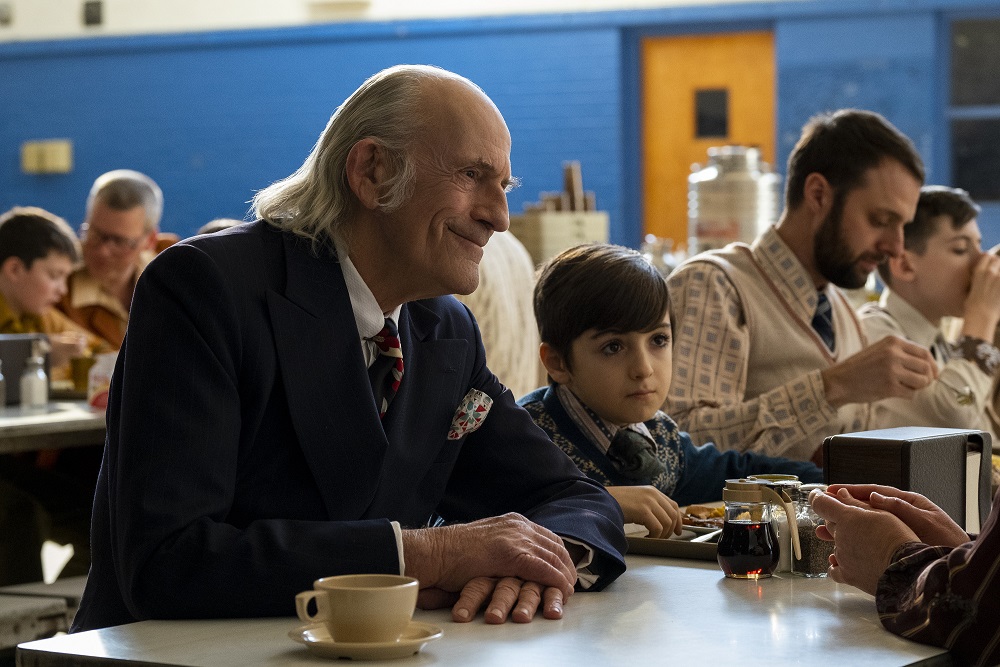 Published in 2005, Pulitzer Prize-winning journalist J.R. Moehringer's memoir The Tender Bar has been praised for its lyrical description of a difficult upbringing spent searching for the nomadic father who abandoned the author as a child. Moehringer's affectionate portrayal of his fiercely ambitious mother, his stingy grandfather, and especially his charismatic Uncle Charlie and the barflies at the pub where Charlie serves drinks is by turns poignant, raucous, hilarious, desperate, and hopeful. In other words, it's the perfect raw material for an unforgettable coming-of-age film directed by George Clooney. Clooney and his producing partner Grant Heslov received a copy of the script, adapted by Oscar-winning screenwriter William Monahan, from producer Ted Hope, then an executive at Amazon Studios. "It's a story about an unprivileged kid who decides to do what is fundamentally impossible," Monahan explains. "But underneath this ordinary world, it's a kind of epic. It's the very rare first book by a writer who doesn't throw his family and friends under the bus after chewing them up for material. "I am them and they are me," he says of the family.
"J.R. had a very supportive and loving family," he adds. "They got him into Yale, they helped him, they made up for the absence of a present and decent father. And in the end, despite his research, he realizes that he always had a father-his Uncle Charlie, and even his grandfather. There's something heroic about his story." Heslov had read the book before it was published, and liked it so much that he tried, unsuccessfully, to option it at the time. Although Clooney didn't know about the memoir until he read the script, he was instantly smitten. "The version we received was a terrific adaptation of the book," he recalls. "Bill Monahan is a very good collaborator and a very smart writer, whom we admire greatly. When you have a really wonderful writer like him, you can't go wrong."
Both Clooney and Heslov are about the same age as Moehringer, and their connection to the material was strong and immediate. "So many elements of J.R.'s childhood are things I share with him," Heslov says. "It just resonated with me." Clooney felt an even more specific kinship with the material. "I grew up in Kentucky, which has nothing to do with Manhasset, but I had an Uncle George whose name I carried," he says. "George lived above a really rundown old bar. When I was 9 or 10 years old, which is the exact time the movie starts, he would give me 50 cents to go get him cigarettes from the vending machine and a can of beer. So I grew up in and around a bar like the one in the movie, with all the wild characters calling me 'kid.'"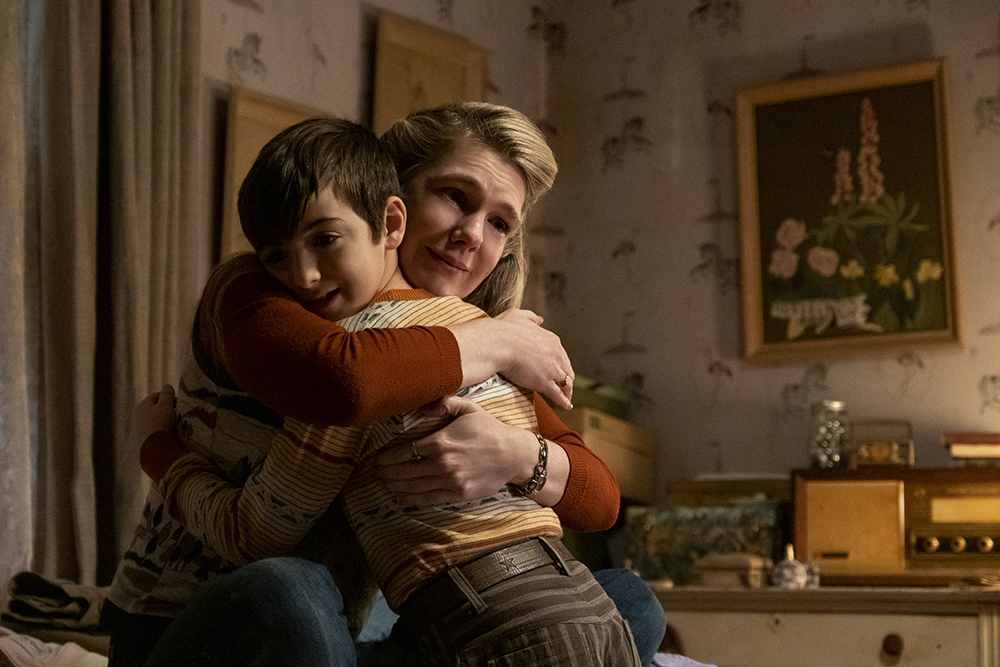 Turning a 400-page memoir into a two-hour movie inevitably involves some changes. And Clooney, who has directed several other book-based projects with Heslov, including Syriana and "Catch-22," knows from experience that a script can never be exactly the same as a book. "They're two completely different animals," he says. "A book will tell you what someone is thinking, and a movie has to show you. But we think we stayed true to the essence of the book. The Tender Bar is still a story about class, about being raised in a bar and about the intimacy of family."
Despite the changes, Moehringer agrees that many of the important themes of his memoir remain. "The lost father," he says. "The particular loneliness of being an only child of a single mother. The search for surrogates. The terror of being at an Ivy League university - any university, really - and feeling like you don't belong, academically or socially, or both."
Clooney has acted in some of the films he's directed, while staying strictly behind the camera in others, as he did on The Tennessee. others, as he did on The Tender Bar. "It simplifies the job for sure," he says. "It was an easy movie to make anyway because it was a really good script, we had really wonderful actors and we had a great crew. I just loved all these characters. It's kind of like the Wizard of Oz. J.R. is constantly searching for happiness and his place in the world, and he's been there from the beginning. I think it's a journey we all love to watch."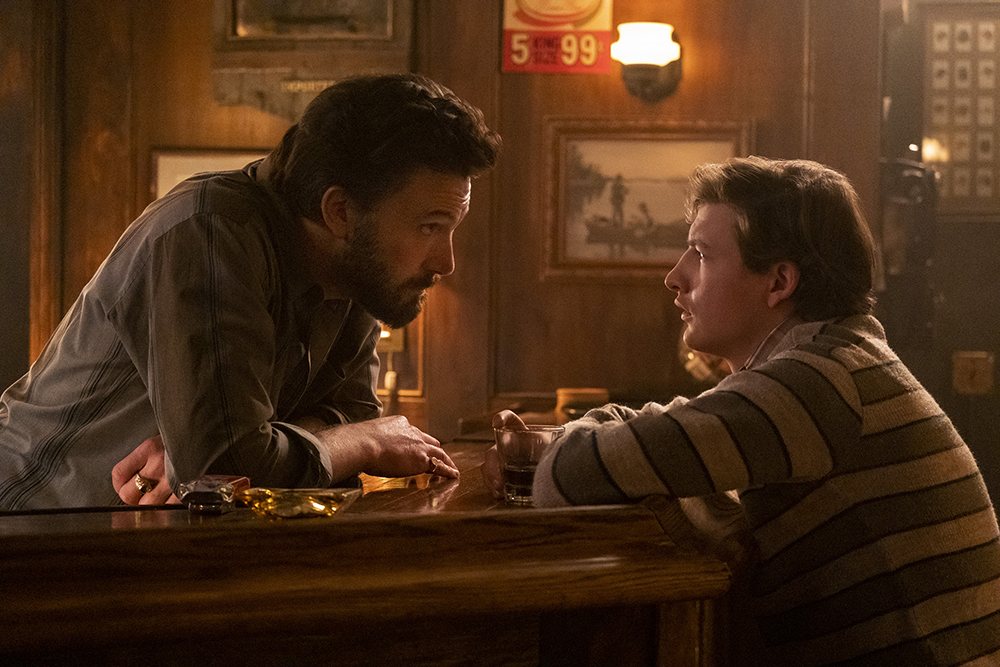 Synopsis
The Tender Bar tells the story of J.R. (Sheridan), a fatherless boy who spends hours in the bar run by his eccentric, wacky, and colorful Uncle Charlie (Affleck), who represents the only father figure around him. While the boy's mother (Rabe) does everything she can to give him opportunities she never had - and thus leave the dilapidated home of his own father (Christopher Lloyd) who supports her in spite of himself - J. R. decides to pursue his personal and professional dreams with courage and awkwardness, while always keeping one foot in his Uncle Charlie's bar. The Tender Bar is based on J.R. Moehringer's bestselling memoir of the same name.
The Tender Bar
Directed by George Clooney
Produced by Grant Heslov and Ted Hope
Written by William Monahan
Based on the Pulitzer Prize-winning memoir by J.R. Moehringer, 'The Tender Bar'.
Starring Ben Affleck, Tye Sheridan, Christopher Lloyd, Lily Rabe and Daniel Ranieri
Composer: Dara Taylor
Executive Producers: Amazon Studios, Big Indie Pictures, Escape Artists
Production companies : Big Indie Pictures and Smokehouse Pictures
Original Network : Amazon Prime Video
Release date : January 7, 2022 on Amazon Prime Video
Running time : 104 minutes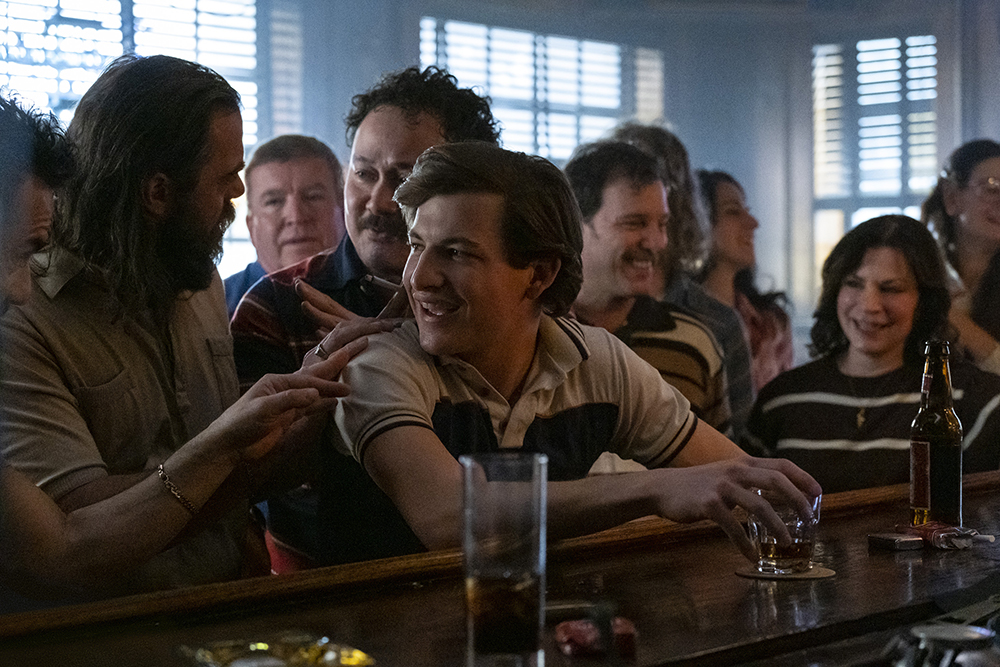 (Source : press release)