By GraeLeigh, 19 november 2021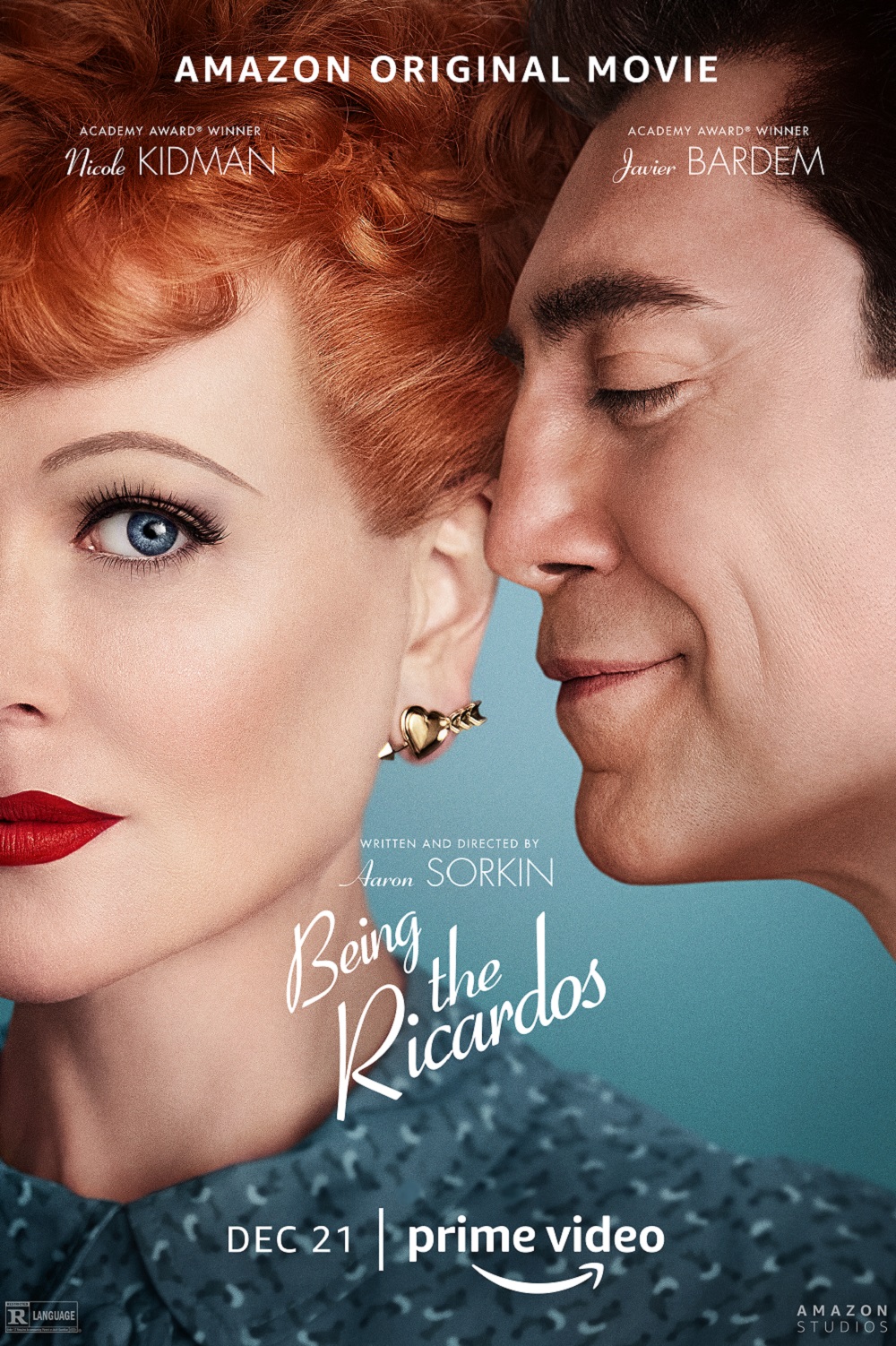 Available from December 21 worldwide, Aaron Sorkin's film is unveiled through a first trailer but also two posters, highlighting its star duo.
The American screenwriter and producer did not do things by halves for his next film as he chose two multi-awarded actors recognized by their peers to play the main roles of his film: Nicole Kidman (Oscar for Best Actress for her role in The Hours, 2003) and Javier Bardem (Oscar for Best Supporting Actor in No Country for Old Men, 2008).
He himself had received the precious statuette in 2011 for his screenplay for The Social Network.
To Kidman and Bardem the roles of Lucille Ball and Desi Amaz, a couple in life and on screen and stars of the small screen in the 50s when they played the main roles in the series I Love Lucy (CBS, 179 episodes between 1951-1957). Being The Ricardos focuses on a week behind the scenes of the sitcom as a crisis threatens both their marriage and their careers. Note that Being The Ricardos will be released in select U.S. theaters on December 10, 2021.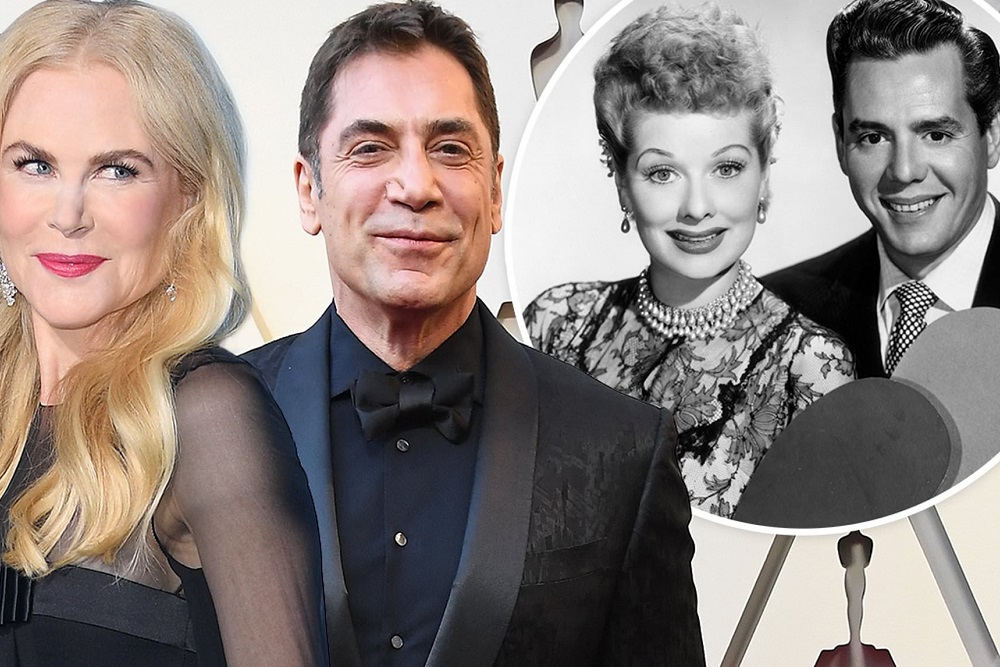 Synopsis
Lucille Ball (Nicole Kidman) and Desi Arnaz (Javier Bardem) are threatened by shocking personal accusations, political vilification and cultural taboos in Oscar-winning writer-director Aaron Sorkin's Being the Ricardos. An immersion into the couple's romantic and professional relationship. The film invites viewers into the writers' room, several film sets and behind the scenes of a critical week in the production of the sitcom "I Love Lucy."
Being the Ricardos
Written and directed by Aaron Sorkin
Produced by Todd Black, Jason Blumenthal, Steve Tisch
Starring Nicole Kidman, Javier Bardem, J. K. Simmons, Nina Arianda, Tony Hale, Alia Shawkat, Jake Lacy, Clark Gregg
Cinematography : Jeff Cronenweth
Edited by Alan Baumgarten
Music by Daniel Pemberton
Production companies : Amazon Studios, Escape Artists
Distributed by Amazon Studios
Release date : December 10, 2021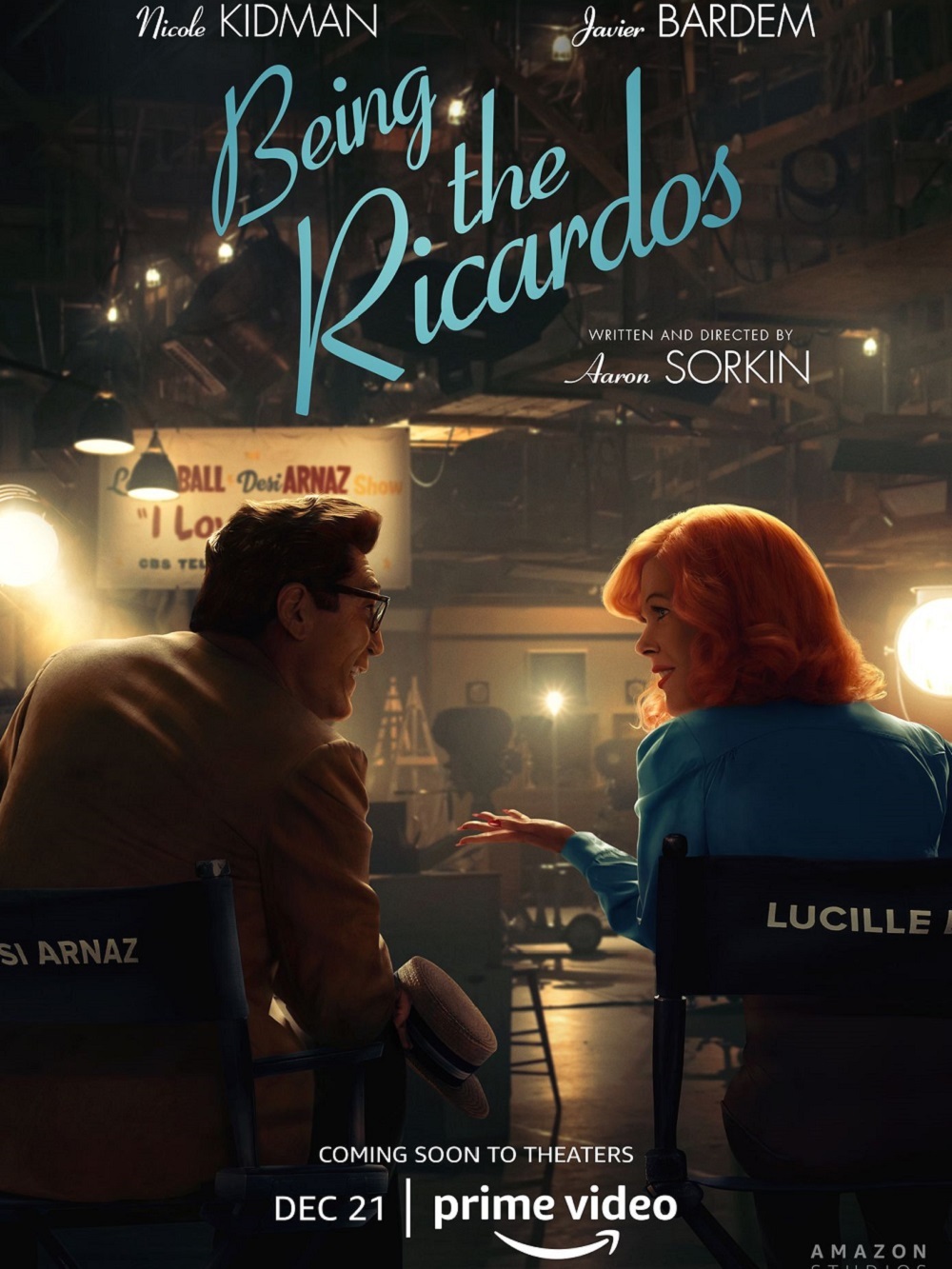 (Source : press release)