By Mulder, 12 october 2021
Scream is an upcoming American meta slasher film that serves as the fifth installment of the Scream film series. It is directed by Matt Bettinelli-Olpin and Tyler Gillett and written by James Vanderbilt and Guy Busick. The film is produced by Vanderbilt, Chad Villella, Paul Neinstein, and William Sherak, with original screenwriter Kevin Williamson serving as an executive producer. Scream was produced by Spyglass Media Group, Radio Silence Productions, Project X Entertainment, Outerbanks Entertainment, and distributed by Paramount Pictures.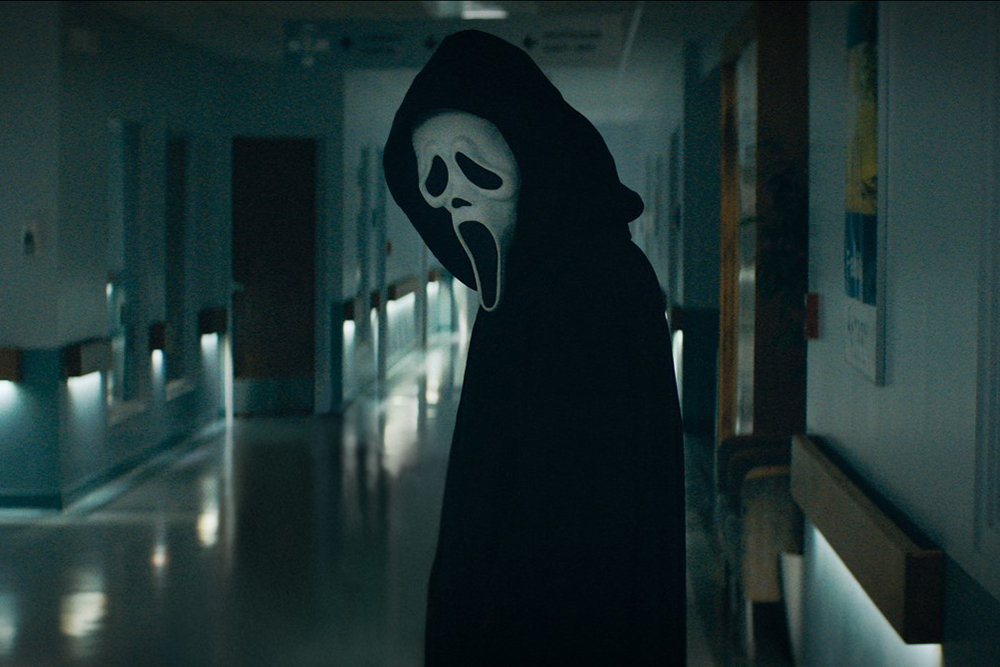 Though billed as a relaunch of the franchise, the film is a direct sequel to 2011's Scream 4, and the first in the series not to be directed by Wes Craven, who died in 2015. David Arquette, Neve Campbell, Courteney Cox, Roger L. Jackson, and Marley Shelton return to reprise their original roles. They are joined by franchise newcomers Melissa Barrera, Jenna Ortega, Jack Quaid, Mason Gooding, Jasmin Savoy Brown, Dylan Minnette, Mikey Madison, Sonia Ben Ammar, and Kyle Gallner.
Filming took place in Wilmington, North Carolina, from September to November 2020. The film is scheduled to be released on January 14, 2022 in United States (January 12 2022 in France)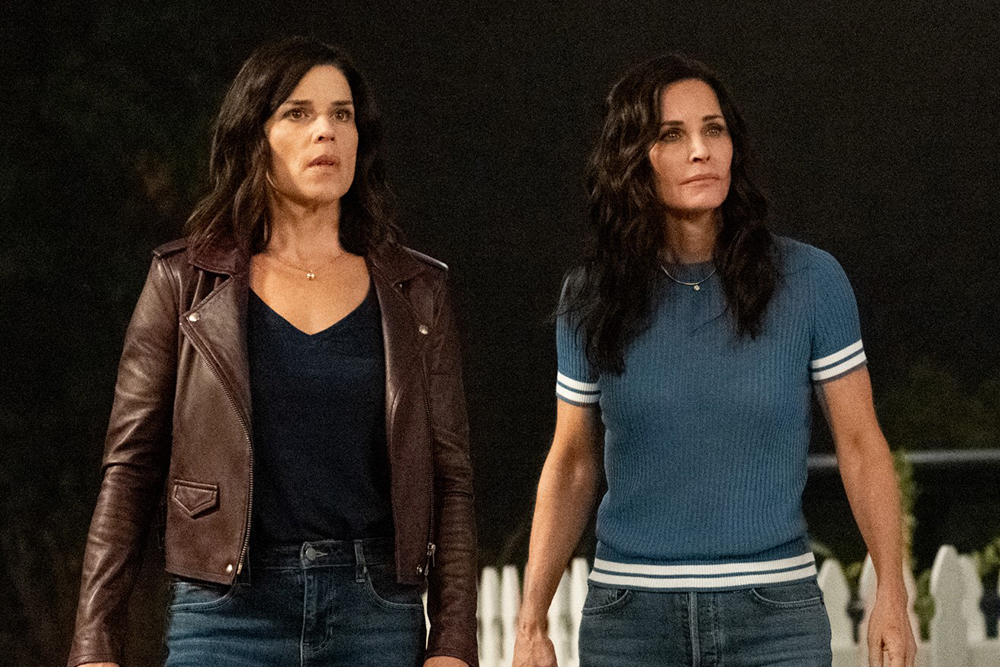 We have discovered today the trailer :

Synopsis :
Twenty-five years after the quiet town of Woodsboro was hit by a series of violent murders, a new killer dons the mask of Ghostface and targets a group of teenagers. He is determined to bring back dark secrets from the past. Neve Campbell ("Sidney Prescott"), Courteney Cox ("Gale Weathers") and David Arquette ("Dewey Riley") reprise their iconic roles in Scream alongside Melissa Barrera, Kyle Gallner, Mason Gooding, Mikey Madison, Dylan Minnette, Jenna Ortega, Jack Quaid, Marley Shelton, Jasmin Savoy Brown and Sonia Ammar.
Scream
Directed by Matt Bettinelli-Olpin, Tyler Gillett
Written by James Vanderbilt, Guy Busick
Based on Characters by Kevin Williamson
Produced by James Vanderbilt, Paul Neinstein, Chad Villella, William Sherak
Starring David Arquette, Neve Campbell, Courteney Cox, Marley Shelton
Cinematography : Brett Jutkiewicz
Edited by Michel Aller
Music by Brian Tyler
Production companies : Spyglass Media Group, Radio Silence Productions, Project X Entertainment, Outerbanks Entertainment
Distributed by Paramount Pictures
Release date : January 12, 2022 (France), January 14, 2022 (United States)