By Mulder, 06 october 2021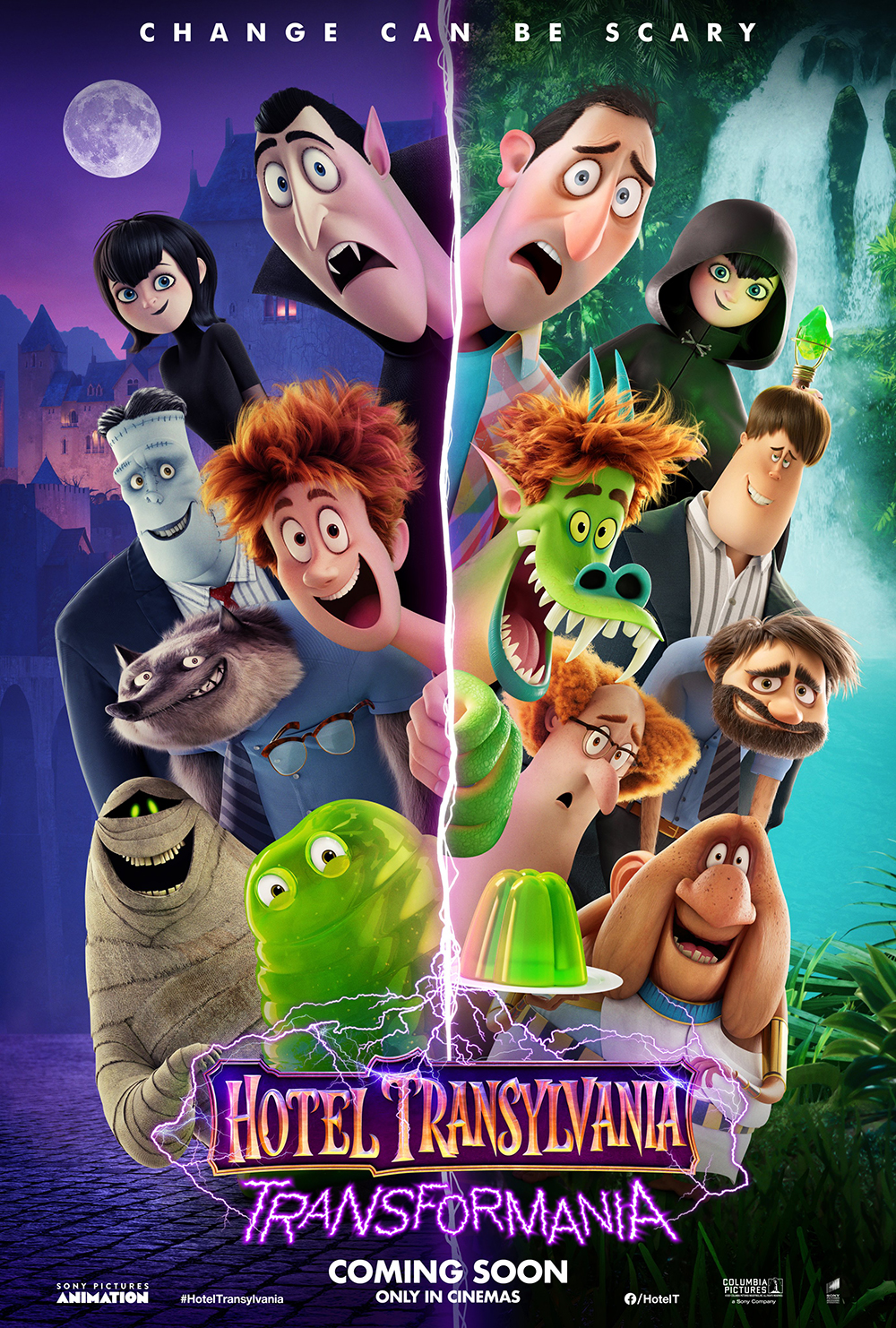 Prime Video has acquired the worldwide streaming rights (excluding China) to Hotel Transylvania: Transformania, produced by Sony Pictures Animation. The fourth installment in the family saga that has already generated $1.3 billion in global revenue will be streamed exclusively worldwide in more than 240 countries and territories on Prime Video beginning January 14, 2022.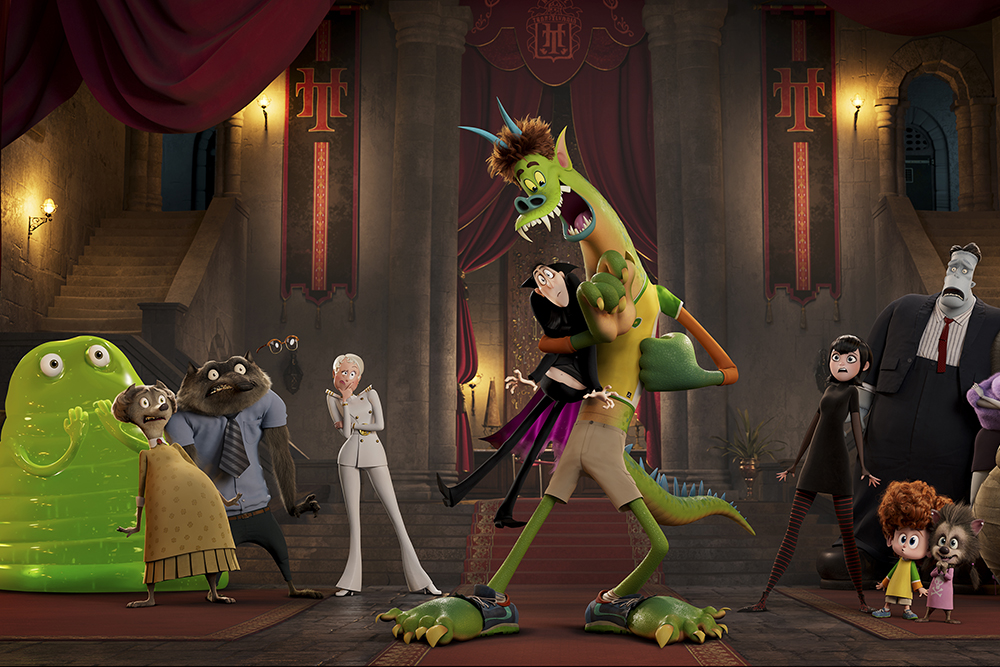 In Hotel Transylvania: Transformania, Drac and his gang are back, like you've never seen them before! Join your favorite monsters in an all-new adventure where Drac (Brian Hull) must face the most terrifying trials of his career! When Van Helsing's (Jim Gaffigan) mysterious invention, the Monstrifying Beam, goes haywire, Drac and his monstrous sidekicks are transformed into humans, while Jonathan becomes a monster! In their new guise, Drac, stripped of his powers, and Jonathan, who's getting a taste for life as a monster, must join forces and travel the globe to find a cure before it's too late... and more importantly, before they go crazy from being around each other! While Mavis (Selena Gomez) and the irresistible Drac gang try to help our heroes, it's a real race against time to get everyone back to their original bodies... before these transformations become permanent! The cast also includes the voices of Kathryn Hahn (Ericka), Steve Buscemi (Wayne), Molly Shannon (Wanda), David Spade (Griffin, the invisible man), Keegan-Michael Key (Murray), Fran Drescher (Eunice), Brad Abrell (Frank) and Asher Blinkoff (Dennis).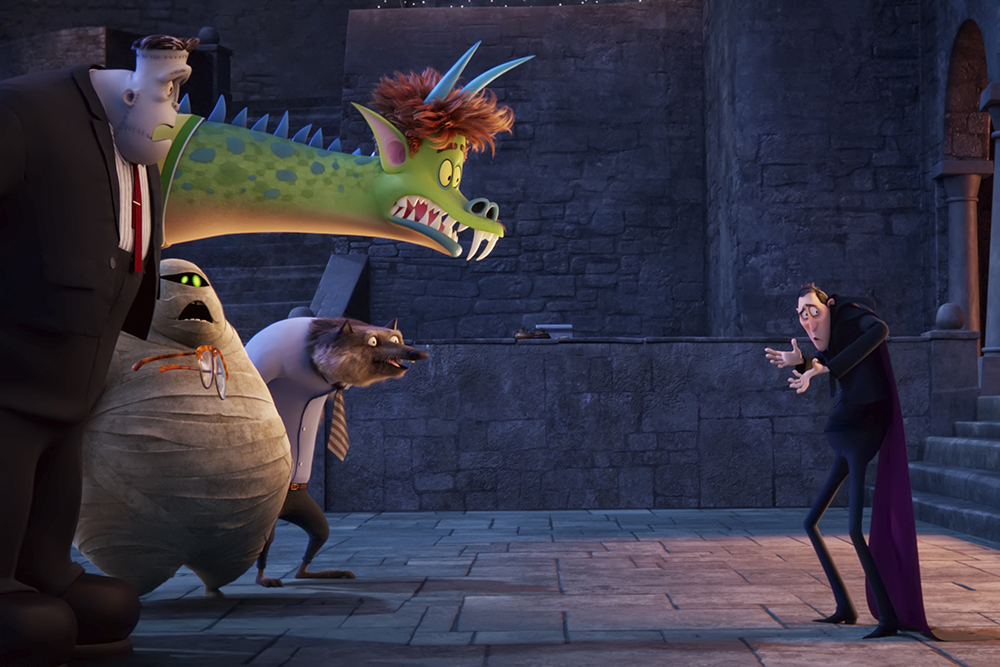 "The success of the Hotel Transylvania saga over the years speaks for itself," says Jennifer Salke, head of Amazon Studios. "Audiences around the world have been captivated by the films created by the brilliant Genndy Tartakovsky, and the latest installment offers a magnificent conclusion to this incredible adventure. We are thrilled to be working with Sony, Genndy, Jennifer Kluska, Derek Drymon, Selena Gomez and the entire production team to bring this funny and touching film to our subscribers early next year.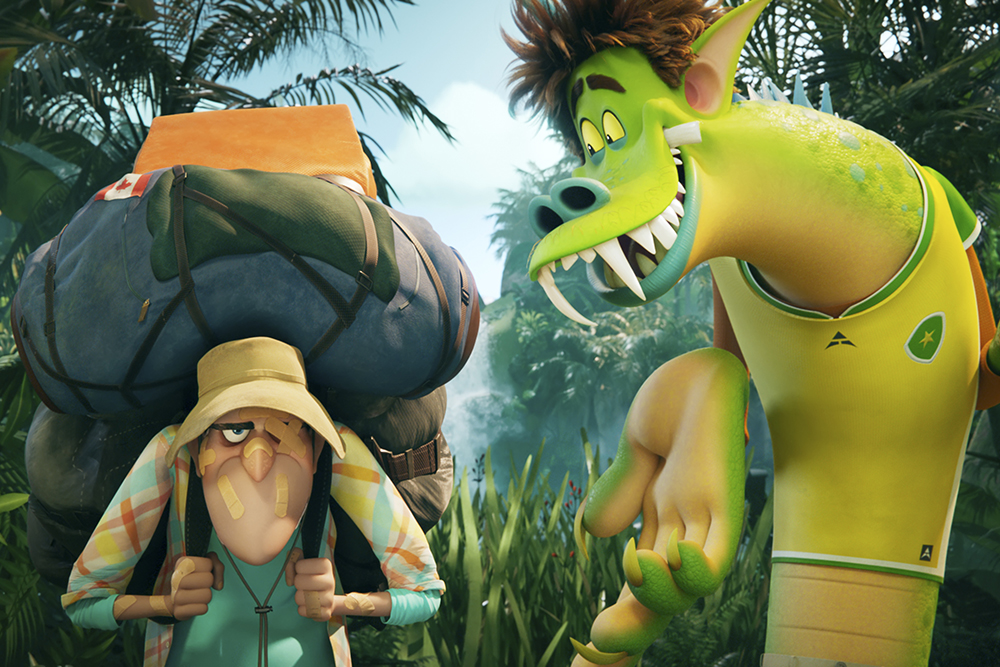 "The Hotel Transylvania saga is especially important to Sony Pictures Animation," said Kristine Belson, president of Sony Pictures Animation. "It has been with us for nearly a decade and has allowed us to bring Genndy Tartakovsky's unique vision to the world. And we are extremely proud of the contributions of our wonderful directors Jennifer Kluska and Derek Drymon to the saga. These films have delighted audiences and launched the careers of many artists in 3D animation. Now the family saga of Dracula and his daughter Mavis, son-in-law Johnny and their friends is coming to an end. We are thrilled to be working with Amazon to bring this film to families around the world.

Hotel Transylvania saga creator Genndy Tartakovsky is both co-writer and executive producer of the final chapter. Selena Gomez also serves as executive producer, while once again lending her voice to Dracula's daughter Mavis, alongside Andy Samberg who once again takes on the role of Johnny. Directed by Derek Drymon and Jennifer Kluska, the film is produced by Alice Dewey Goldstone, while Tartakovsky, Michelle Murdocca and Selena Gomez are executive producing. The original story is by Genndy Tartakovsky, with a script by Amos Vernon & Nunzio Randazzo and Genndy Tartakovsky.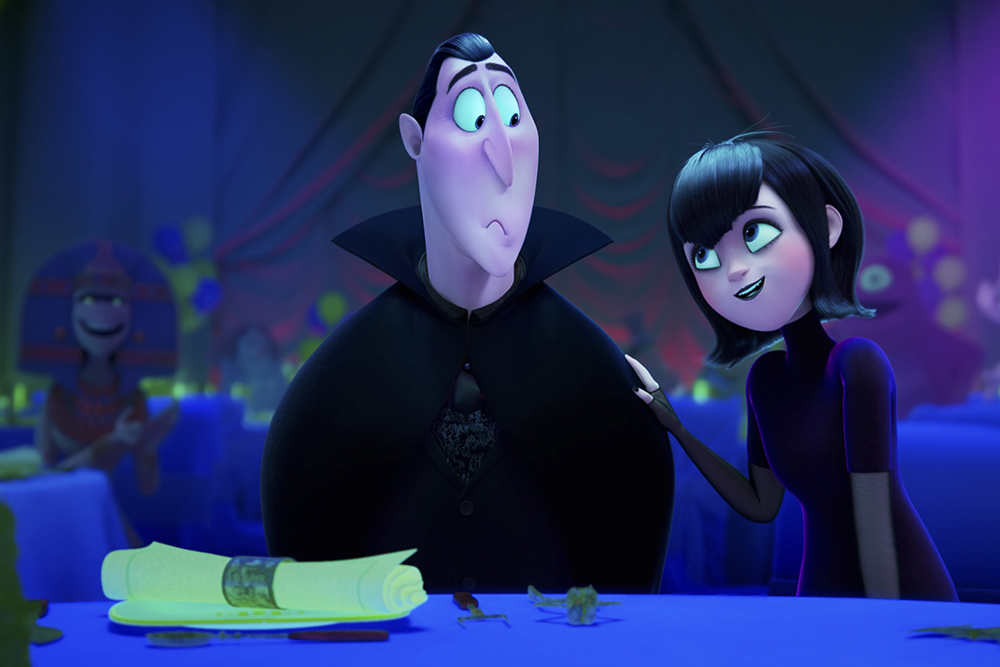 Synopsis:
When Van Helsing's mysterious invention, the "Monsterfication Ray", goes haywire, Drac and his monster pals are all transformed into humans, and Johnny becomes a monster! In their new mismatched bodies, Drac, stripped of his powers, and an exuberant Johnny, loving life as a monster, must team up and race across the globe to find a cure before it's too late, and before they drive each other crazy. With help from Mavis and the hilariously human Drac Pack, the heat is on to find a way to switch themselves back before their transformations become permanent.
Hotel Transylvania: Transformania
Directed by Jennifer Kluska, Derek Drymon
Screenplay by Amos Vernon, Nunzio Randazzo, Genndy Tartakovsky
Story by Genndy Tartakovsky
Based on Characters by Todd Durham
Produced by Alice Dewey Goldstone
Starring Andy Samberg, Selena Gomez, Kathryn Hahn, Jim Gaffigan, Steve Buscemi, Molly Shannon, David Spade, Keegan-Michael Key, Brian Hull, Fran Drescher, Brad Abrell, Asher Blinkoff
Edited by Lynn Hobson
Music by Mark Mothersbaugh
Production companies : Columbia Pictures, Sony Pictures Animation
Distributed by Amazon Studios
Release date : January 14, 2022 (World)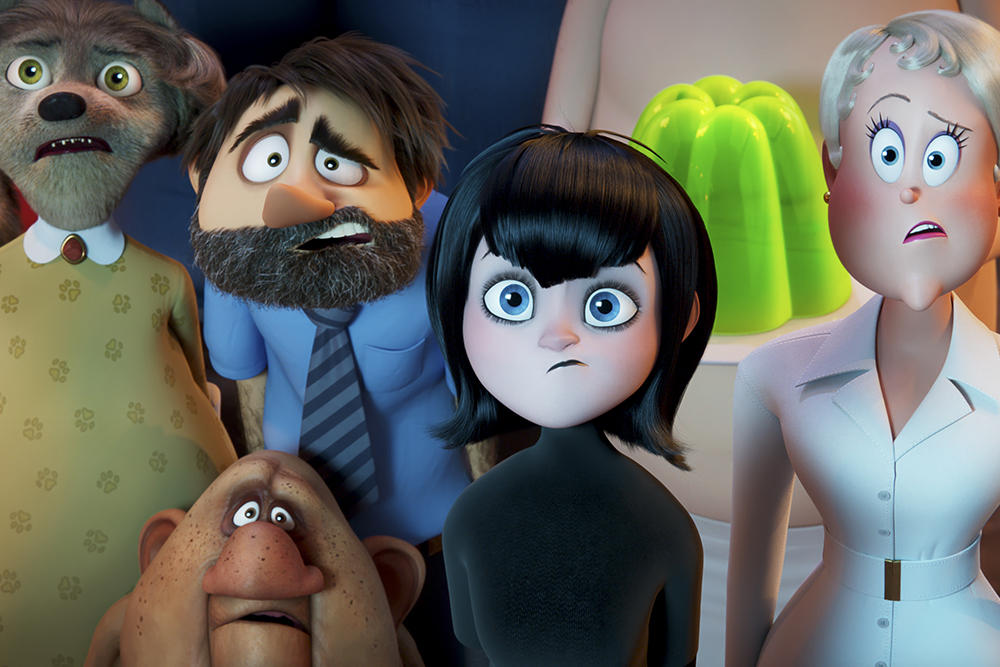 Photos : Copyright 2021 CTMG, Inc. All Rights Reserved.
(Source: press release)