By Mulder, 24 september 2021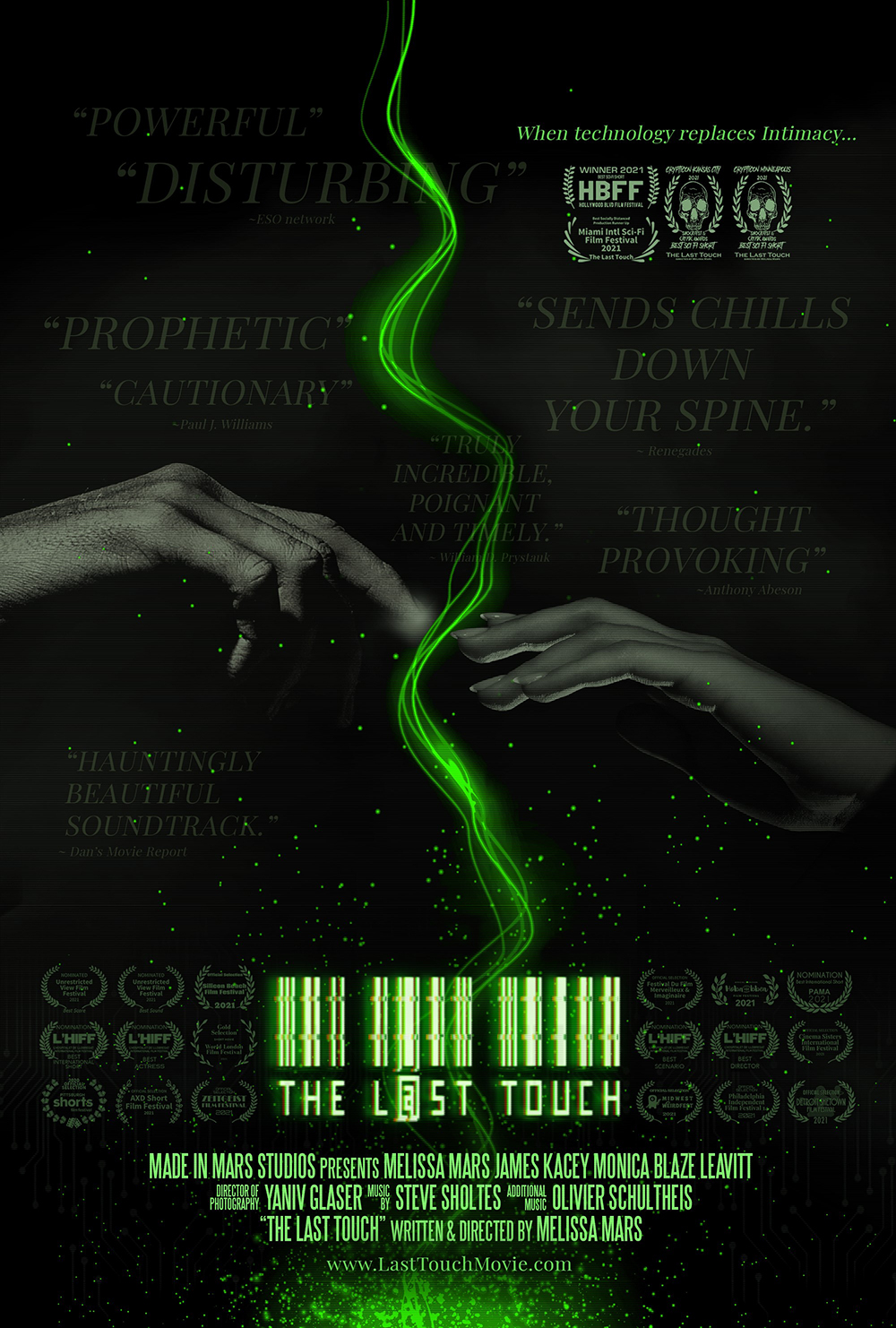 Melissa Mars is an award-winning French actress and singer-songwriter who received major notice after appearing alongside John Travolta in From Paris With Love produced by Luc Besson (Lucy), winning a best supporting actress award in The Cabining, multiple best actress awards for her "heartfelt, spectacular and vulnerable" performance in the drama Polly, releasing three solo albums with Universal Music and having her song "Beautiful" picked up by Coca-Cola Music for their "52 Songs of Happiness" worldwide music compilation.
Mars released three solo albums with Polydor-Universal Music, featured on many duets, including "1980", a hit that reached number 5 in the French charts. She is also well known for her leading role in the smash hit musical Mozart the Rock Opera, that sold more than 1,500,000 tickets.
Now settled in New-York, Melissa Mars is back and working on both sides of the camera for her award winning science fiction short film, The Last Touch; she not only wrote and directed the film, but also stars as the lead, Clea, alongside her costar, James Kacey (Influence, AMC's Making of the Mob NY). In this original science fiction short, Mars transports us to a not-so-distant, dystopian future in which artificial intelligence rules humanity. In her film, Mars explores our increasingly dependent attachment to technology through the relationship of a couple who are unable to connect physically in a dehumanized world. The Last Touch is a captivating, thrilling, perfectly paced, five-minute short film that shows an inspired director's work. Mars' film should be viewed widely as it is an example of a wonderful directorial talent. Not to mention it is a pleasure to see the adorable Melissa Mars back on the screen.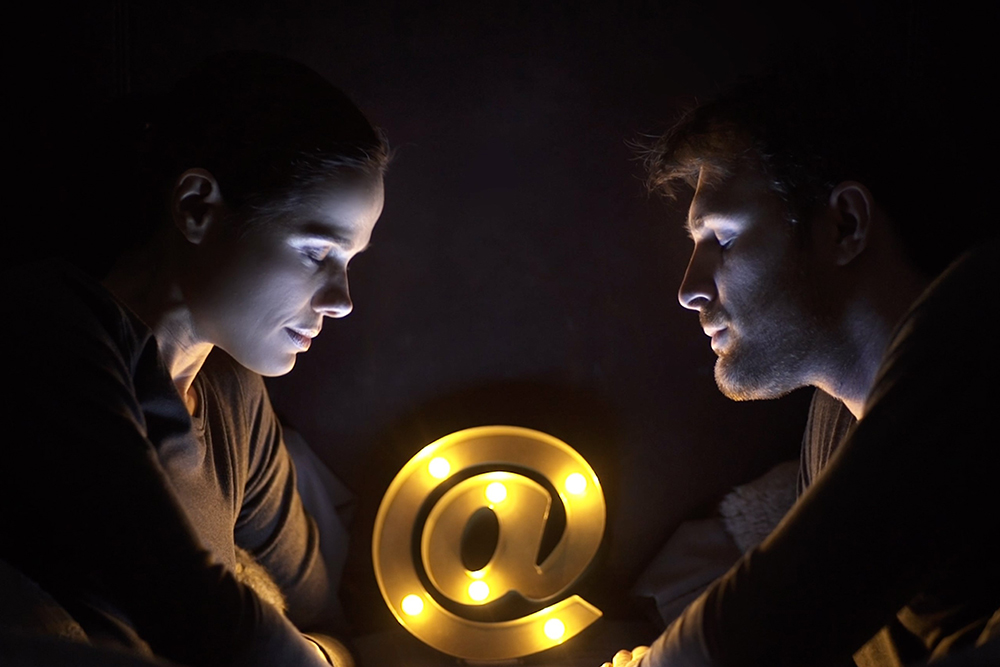 The Last Touch stands out as a dystopian short film, something made evident by the very successful international festival run it is currently having. Mars' film recently had its virtual French premiere, at the Paris Art & Movie Awards Festival, where it won "Best International Short" from amongst an outstanding lineup that included the latest short film by Alex Proyas (The Crow, Dark City...). In addition to its success on the international circuit, the film has won several awards for best science fiction short film in American festivals such as Hollywood Boulevard Film Festival 2021, Crypticon Shockfest Kansas City 2021 & Crypticon Shockfest Minneapolis 2021 and the Miami International Science-Fiction Film Festival 2021!
You can watch The Last Touch online (with French subtitles) at the Festival du Film Merveilleux et Imaginaire until September 25th, 2021. You can also see it in person on Hollywood Boulevard at the Silicon Beach Film Festival 2021, where it will premiere in one of the theaters of the legendary TCL Chinese Theater in Los Angeles.
Finally, we would like to thank Melissa Mars for her kindness and great professionalism, for having been there for Mulderville in the past, writing movie reviews. It is a pleasure for us to support her current and upcoming projects!
The Last Touch has completely won us over and we hope to see Mars' feature film debut soon, as this multi-talented artist continues to fascinate us!
Synopsis:
A young couple struggles to keep their love alive in a world where technology has replaced intimacy, and human touch is deadly.
The Last Touch
Written and Directed by Melissa Mars
Starring Melissa Mars,James Kacey, Monica Blaze Leavitt
Cinematography Yaniv Glaser
Edited by Melissa Mars
Music by Steve Sholtes
Additional Music by Olivier Schultheis
Produced by Made in Mars Studios
Release date: November 11, 2020 at Pittsburgh Shorts 2020
Running time: 5 minutes