By Mulder, 30 august 2021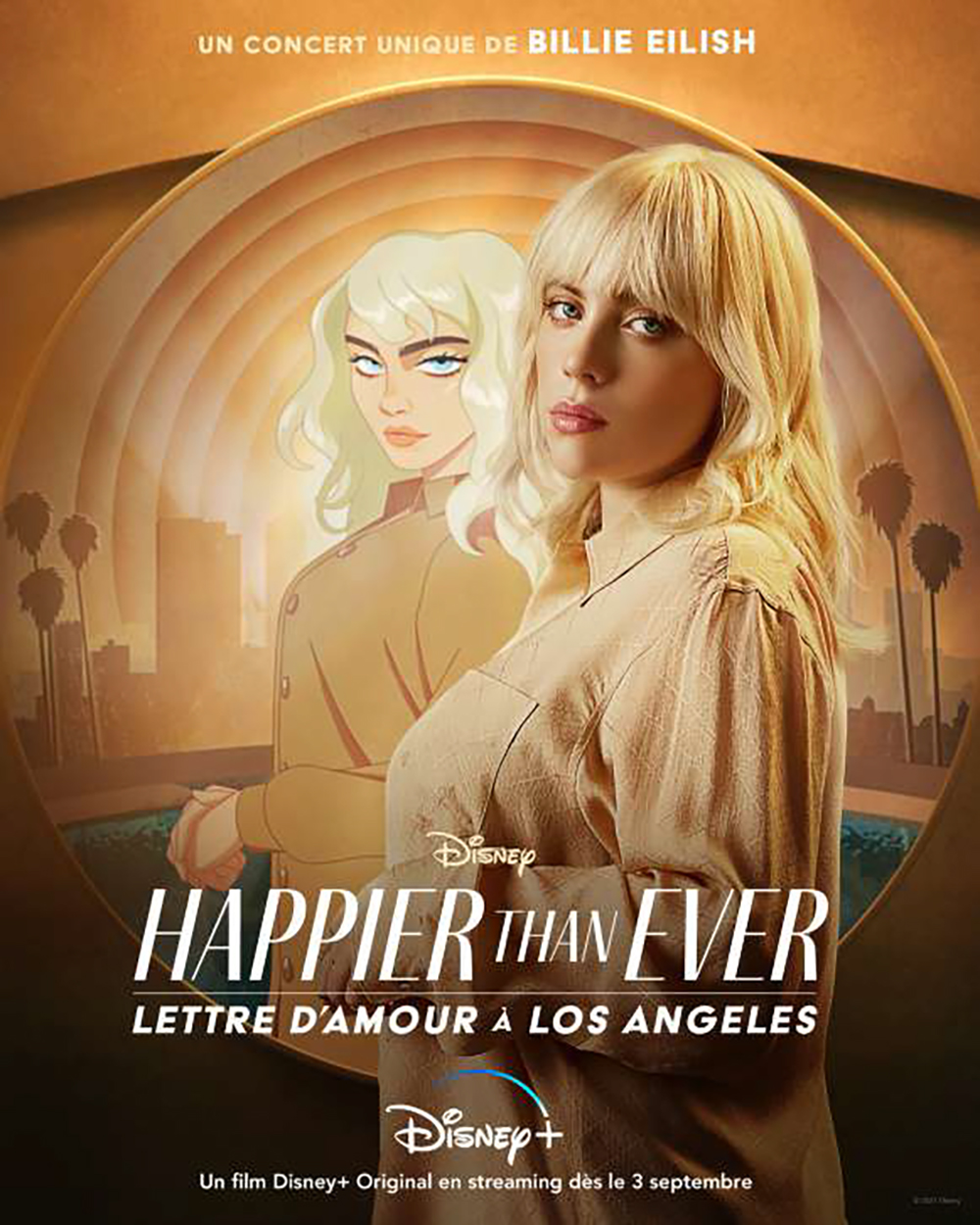 A wildly successful artist, Billie Ellish will make her Disney+ debut with "Happier than Ever: Love Letter to Los Angeles," a concert worthy of the best cinematic experiences. Directed by Robert Rodriguez (Desperado, Spy Kids) and Patrick Osborne (The Feast, Worlds of Ralph), this special program will also include animated effects and take viewers on a dreamlike journey through Los Angeles - Billie's hometown - and its most iconic locations. Filmed at the Hollywood Bowl with the participation of the city's Philharmonic Orchestra, this Disney+ Original content will include all 16 tracks from her new album "Happier than Ever" released in late July.
Billie Eilish, 19, is one of today's biggest stars and a seven-time Grammy® Award winner. Her debut album, "When We All Fall Asleep, Where Do We Go?" hit No. 1 in the U.S. and 17 other countries upon its release in 2019, and was the most listened to album in the world on music streaming platforms. The following year, Billie Eilish made history by becoming the youngest artist to win every major category at the Grammy® Awards. "Happier Than Ever," her new album, was written by herself and her brother Finneas, who is also the producer.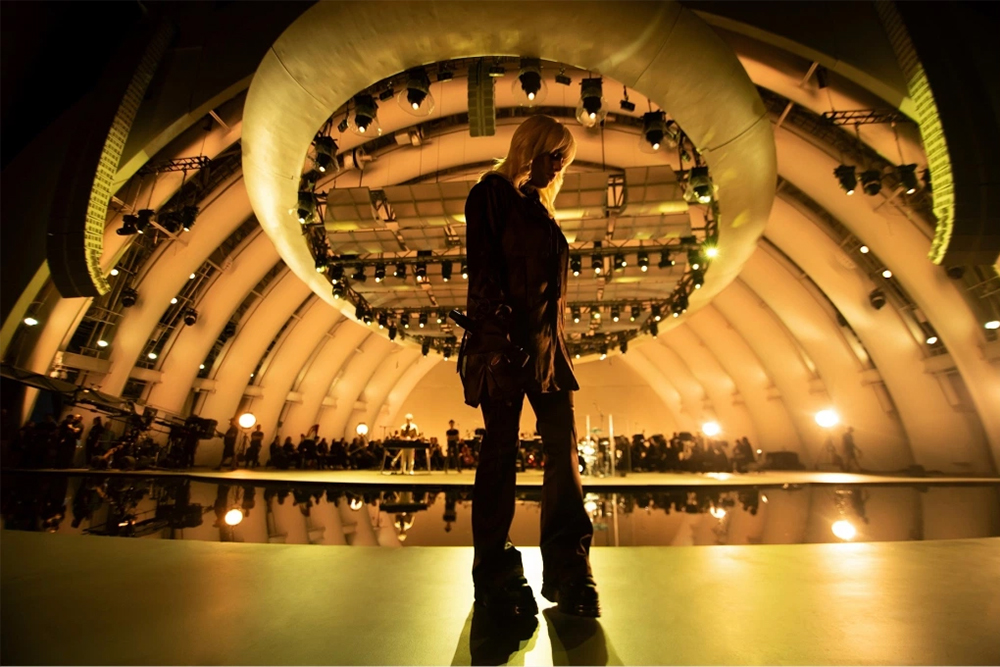 Other artists who will contribute to this exceptional recording include Billie's brother Finneas, The Los Angeles Children's Choir; the Los Angeles Philharmonic Orchestra led by conductor and artistic director Gutavo Dudamel; and Brazilian guitarist Romero Lubambo, all with arrangements by David Campbell. With performances like these, there's no doubt that "Happier than Ever: Love Letter to Los Angeles" will be one of the first highlights of Disney+ this fall 2021!
Happier Than Ever is the second studio album by American singer and songwriter Billie Eilish, released on July 30, 2021, by Darkroom and Interscope Records. Eilish co-wrote the album with her producer, brother Finneas O'Connell. She cited introspection during the COVID-19 pandemic as the biggest inspiration for the record. Essentially a downtempo pop record, Happier Than Ever features sparse, understated electropop arrangements over slow tempos. These are torch songs about the downside of fame, inspired by Eilish's rise. Five singles were released in promotion of the album: "My Future," "Therefore I Am," "Your Power," "Lost Cause" and "NDA," all of which reached the top 40 on the U.S. Billboard Hot 100. Happier Than Ever debuted at #1 on the U.S. Billboard 200 and reached #1 on the charts in 20 other countries.
Happier Than Ever track listing:
01 - Getting Older (4:04)
02 - I Didn't Change My Number (2:38)
03 - Billie Bossa Nova (3:16)
04 - My Future (3:30)
05 - Oxytocin (3:30)
06 - Goldwing (2:31)
07 - Lost Cause (3:32)
08 - Halley's Comet (3:54)
09 - Not My Responsibility (3:47)
10 - Overheated (3:34)
11 - Everybody Dies (3:26)
12 - Your Power (4:05)
13 - NDA (3:15)
14 - Therefore I Am (2:53)
15 - Happier Than Ever (4:58)
16 - Male Fantasy (3:14)
(Source : press release)