By Mulder, 17 august 2021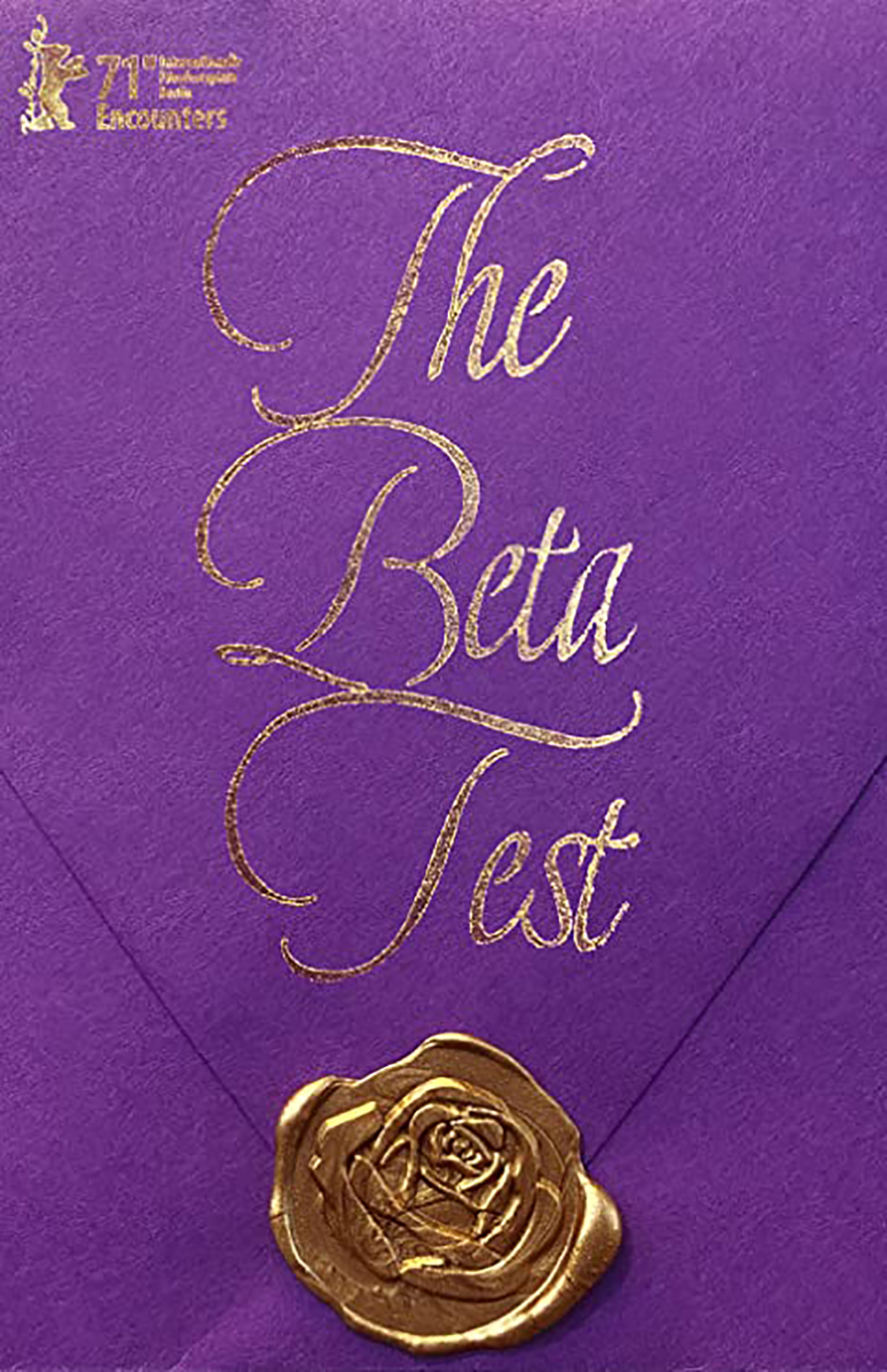 " The Beta Test which Cummings co-wrote and co-directed, is a down-the-rabbit-hole, daily-life-as-Twilight-Zone digital-age erotic horror film about the sick soul of Los Angeles. " – Owen Gleiberman, Variety
The Beta Test is a 2021 American-British horror-thriller film written by, directed by and starring Jim Cummings and PJ McCabe. Filming wrapped in December 2019 and post-production was done remotely throughout 2020 due to the COVID-19 pandemic. The film premiered at the 71st Berlin International Film Festival. IFC Films acquired the film's U.S. distribution rights in March 2021 and set it for a November 5, 2021 wide release in the United States.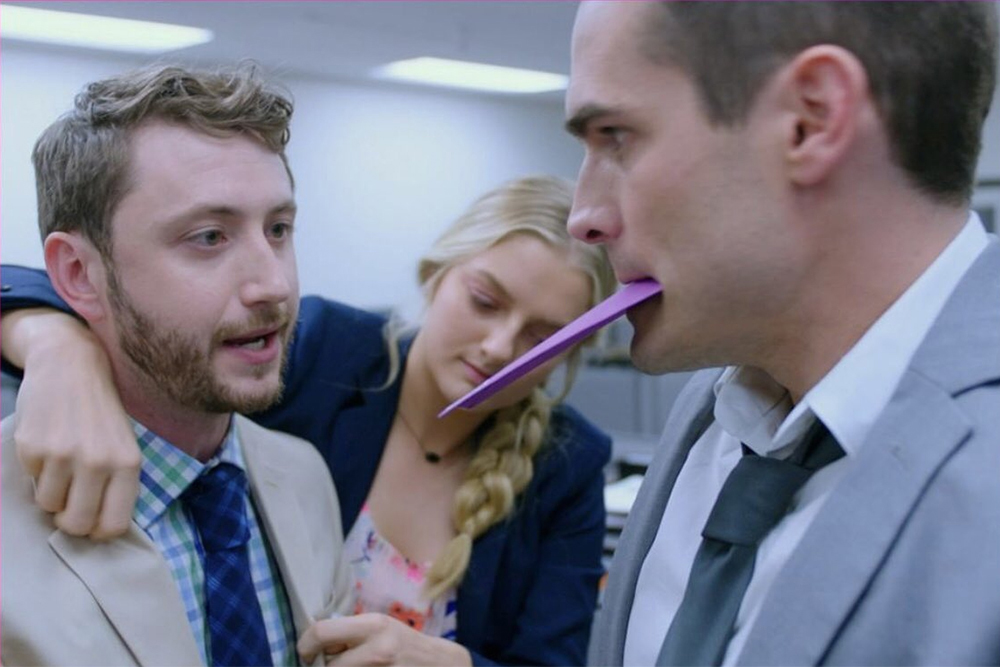 Jim Cummings is an American actor and filmmaker. He is known for writing, directing and starring in the 2016 short film Thunder Road, which he also remade into a 2018 feature film of the same name. He also wrote, directed and starred in the 2020 film The Wolf of Snow Hollow. For his work in Thunder Road (2018), Cummings won the South by Southwest Grand Jury Award for Best Narrative Feature and the Grand Jury Prize at the Deauville American Film Festival.
The director Jim Cummings has confirmed today that his new film The Beta Test will be shown during the Deauville American Film festival :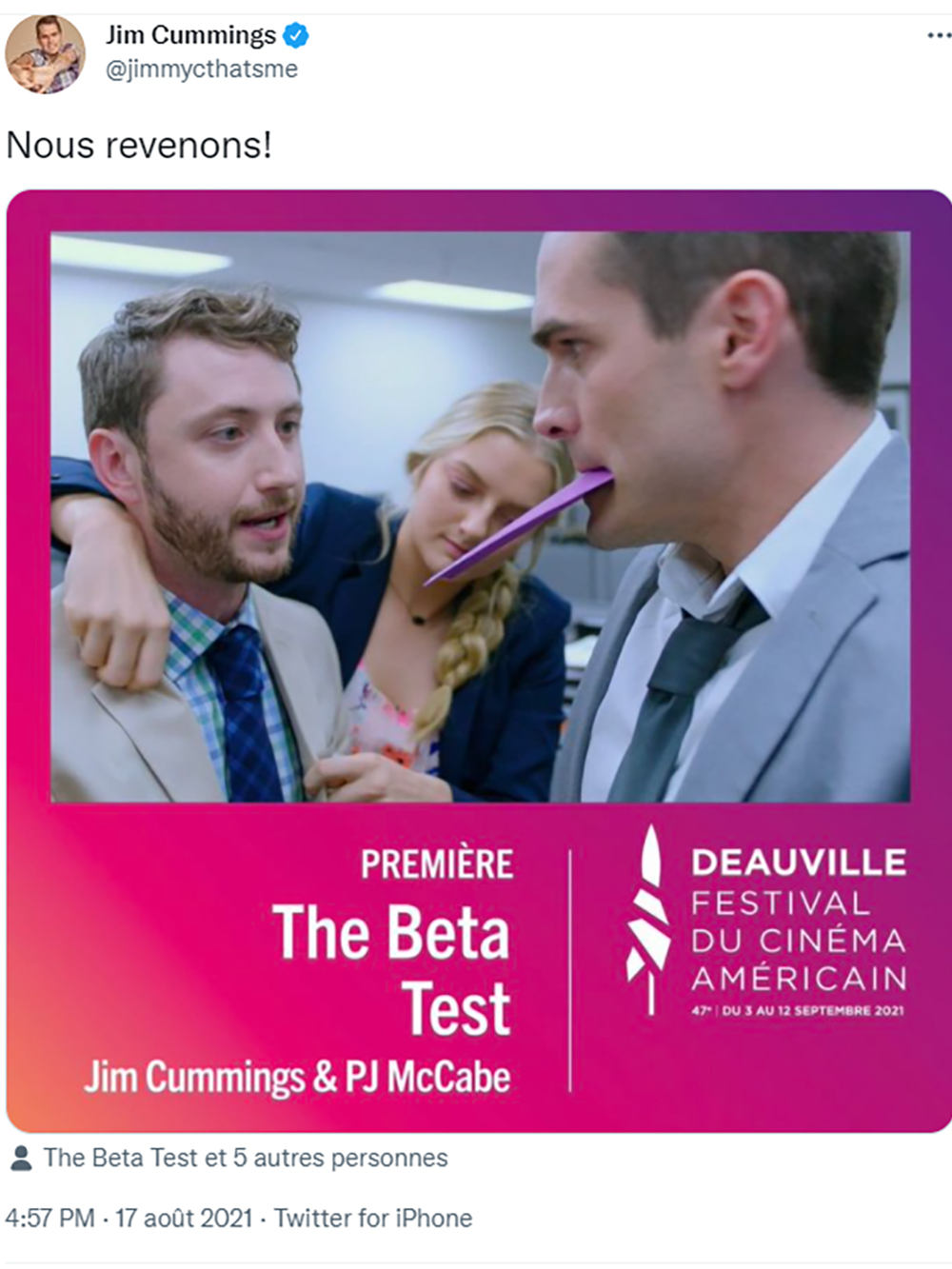 The beta test will be presented in France during the Deauville American Film festival to be held from September 3 to 12 and also during the American film festival Fantastic Fest (Austin, Texas, September 23-30 2021).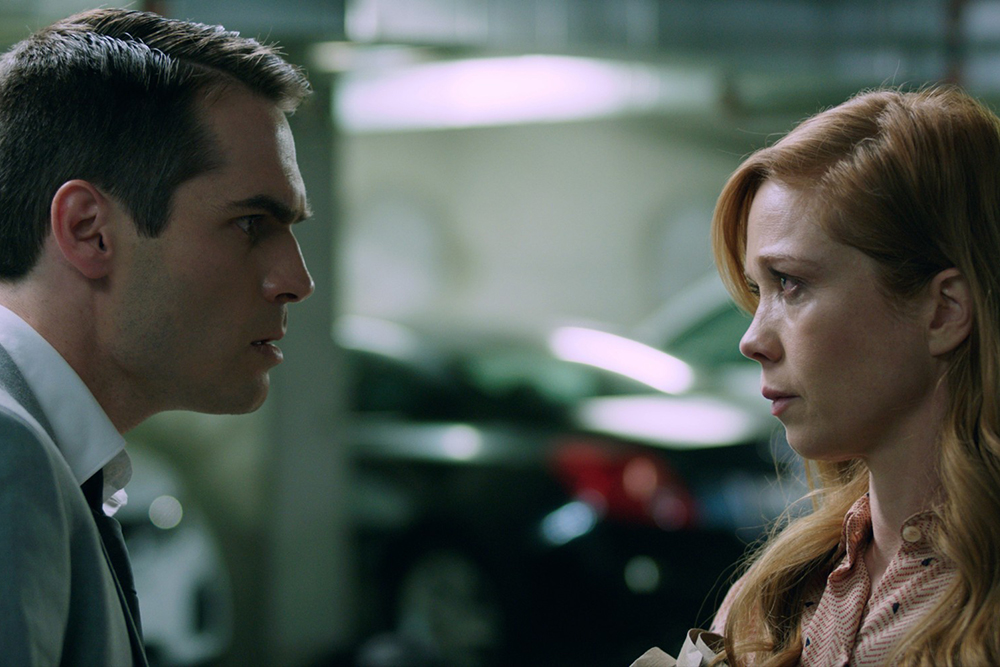 Synopsis :
A successful agent in frenetic Hollywood, Jordan Hines is about to get married. His whole world changes the day he receives an anonymous letter inviting him to a mysterious sexual rendezvous.
The Beta Test
Written and directed by Jim Cummings, PJ McCabe
Produced by Matthew Miller, Natalie Metzger, Matthew Miller, Benjamin Wiessner
Starring Jim Cummings, Virginia Newcomb, PJ McCabe, Jessie Barr, Wilky Lau, Olivia Applegate, Jacqueline Doke, Kevin Changaris, Malin Barr, Christian Hillborg
Music by Jeffrey Campbell Biner & Ben Lovett
Cinematography : Kenneth Wales
Edited by Jim Cummings
Production companies : Vanishing Angle
Distributed by IFC Films
Release date : November 5, 2021 (United States)
Running time : 91 minutes
(Source : press release)