By Mulder, 01 august 2021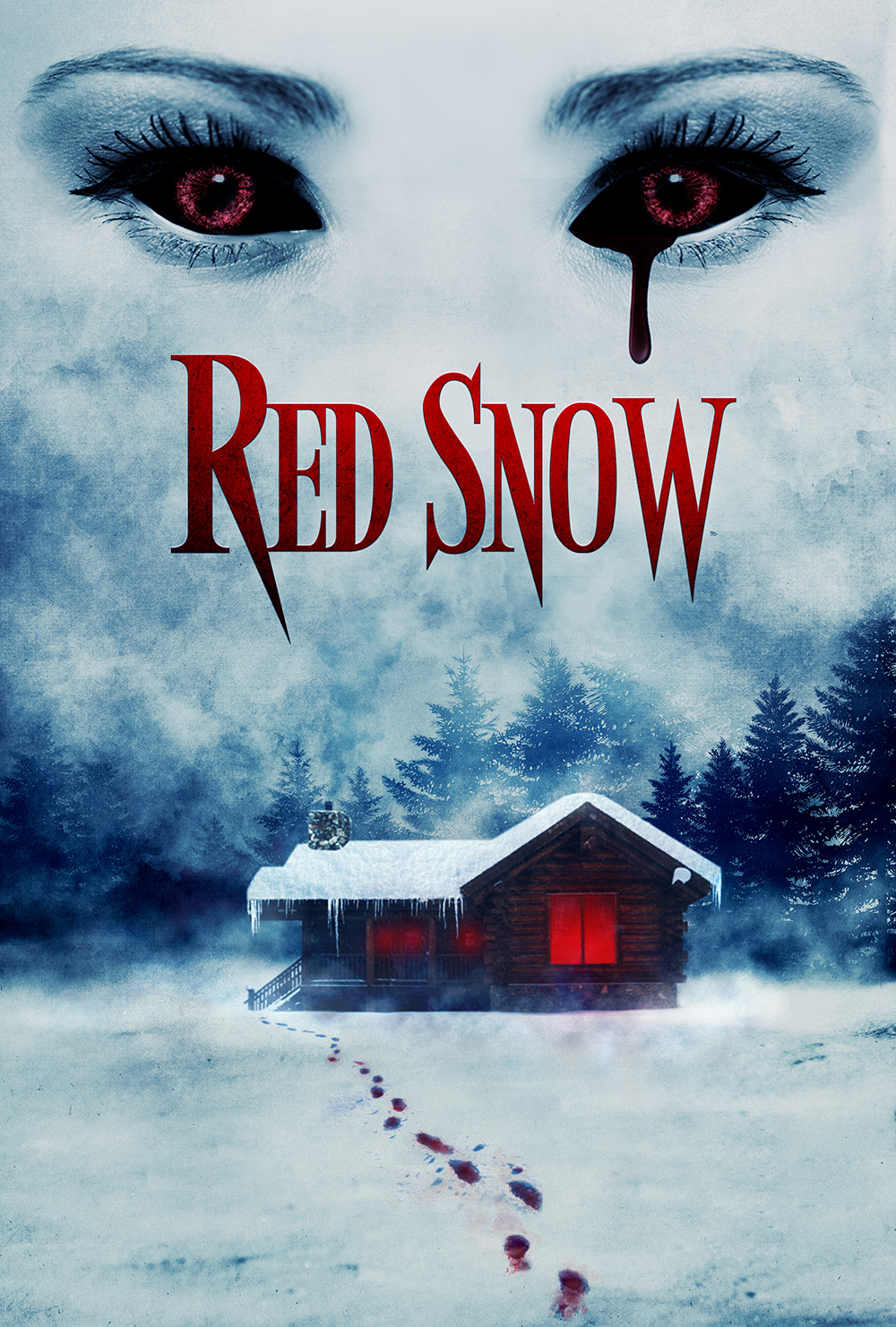 A Christmas-set vampire thriller offering up buckets of blood along with plenty of laughs, RED SNOW spins the tale of Olivia Romo (Dennice Cisneros), a struggling vampire-romance novelist who finds herself face to face with real-life creatures of the night. When a bat slams against her living room window, Olivia takes pity on the wounded animal and brings it inside her garage to nurse it back to health. The next day, however, the pint-size bat shockingly transforms into a full-size vampire.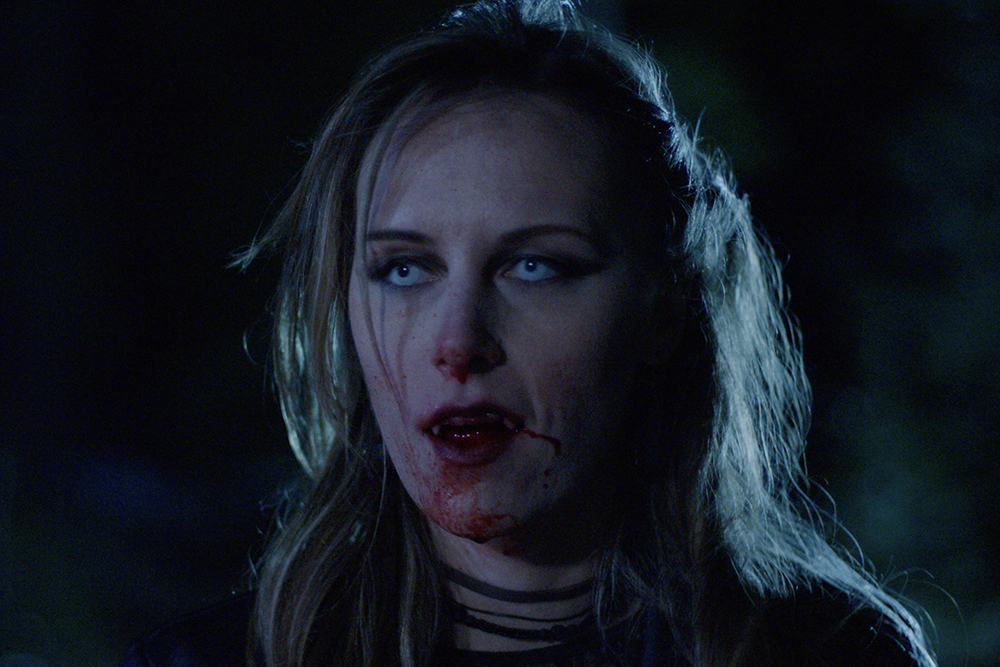 His name is Luke (Nico Bellamy). He's not a fan of crosses, garlic, or sunlight, but he takes a strange liking to Olivia. The unlikely companions get to know each other and start to form a tenuous friendship, but Olivia grows suspicious of Luke's intentions as his deadly past begins to catch up with him. First, there's the odd private detective (Vernon Wells) with a penchant for spying on Olivia and rooting through her garbage. Then, there's the eerie visits at night by pale figures dressed in black. And finally, Luke's vampire friends (Laura Kennon, Alan Silva) step out of the shadows and into Olivia's cabin. They want Luke back, but first they want to help themselves to his tasty new friend.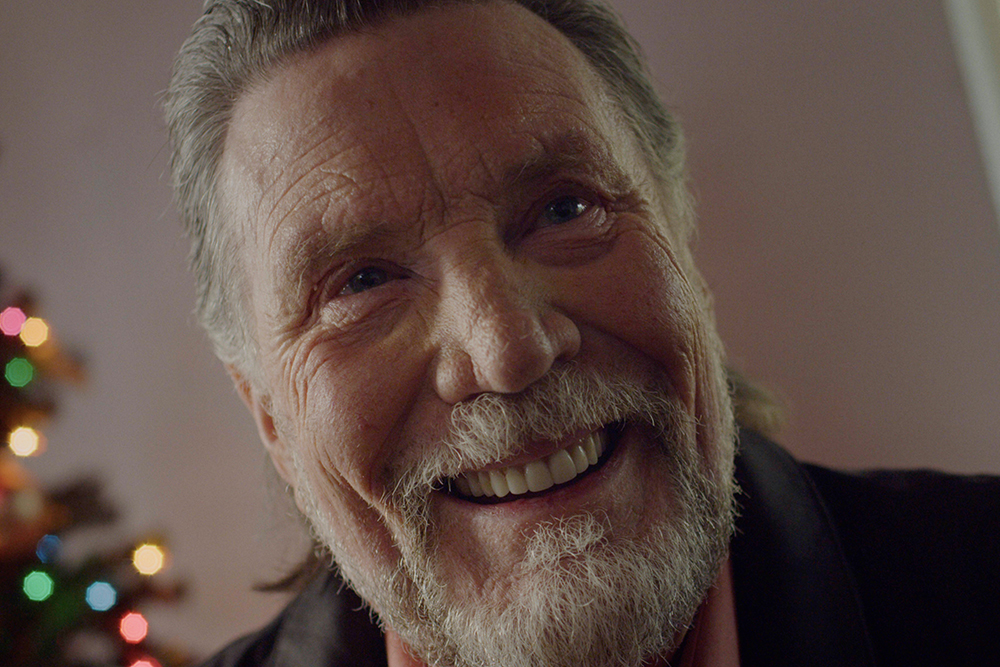 From award-winning filmmaker, screenwriter, editor Sean Nichols Lynch, director of Audiobook of the dead and co-host, with his wife Lyndsey, of 'Tapeheads', the VHS nostalgia podcast, comes a Merry Christmas combo of Twilight and Dracula. Struggling horror novelist Olivia's dream of meeting a real-life vampire comes true when sexy Luke (Nico Bellamy from The Walking Dead) shows up at her isolated snowbound cabin in Lake Tahoe in urgent need of assistance. But on Christmas Eve, her romantic dreams becomes an undead nightmare as Luke's vampire family come knocking in a bloodsucking spook-a-blast that puts a stake through the heart of comedy horror.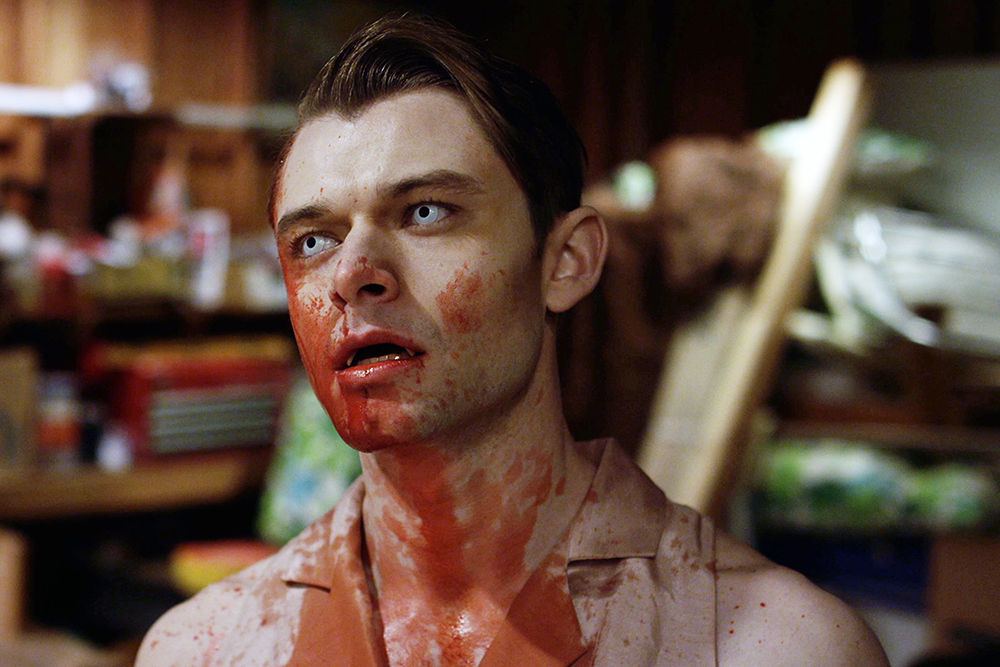 Shot on location in beautiful South Lake Tahoe over the course of 13 days, Red Snow is a labor of love created by a close team of avid horror buffs out to make something fresh and original for the vampire subgenre. Led by writer-director Sean Nichols Lynch (Prep School), the film's cast and crew worked their way through severe weather, gallons of fake blood, and more than a few mishaps with those damn vampire contact lenses, all on a frighteningly tight budget.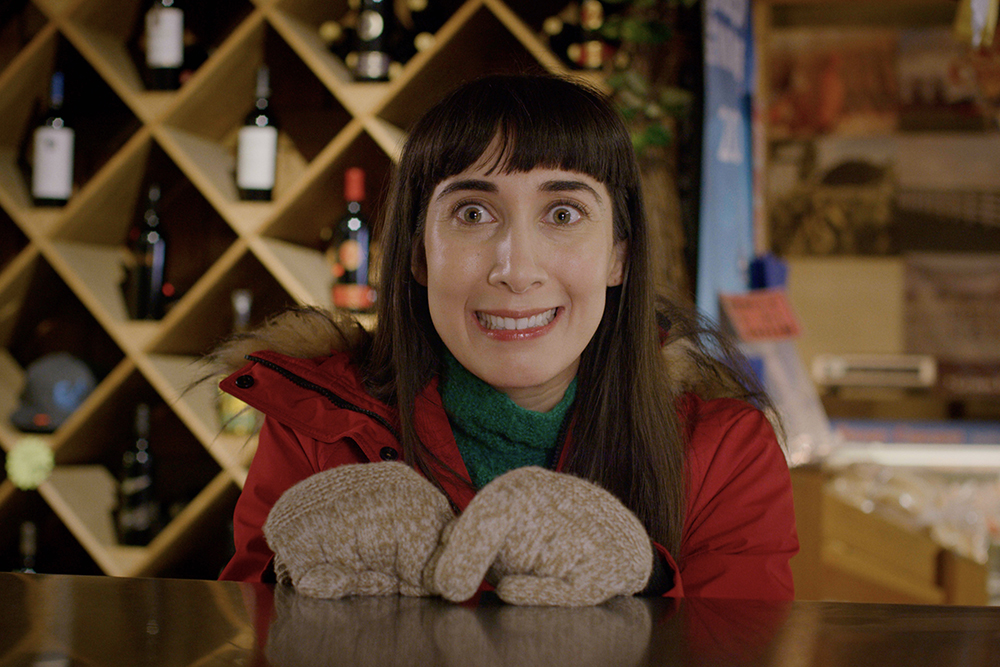 The roles of Olivia and Luke were tailored specifically for Dennice Cisneros and Nico Bellamy, who Lynch met while attending film school at San Francisco State University. Rounding out the cast are veteran character actor Vernon Wells (Commando, Mad Max 2: The Road Warrior) as mysterious private eye Julius King and newcomers Laura Kennon and Alan Silva as ruthless vampires Jackie and Brock. Cinematographer Gavin V. Murray sought to bring a stark contrast between the cheery festive interiors of Olivia's cabin and the ominous night exteriors where most of the carnage takes place. Eschewing CGI effects for practical blood and guts, makeup effects artist Melanie Leandro brought the undead to life, while the keen eye of costume designer Sara Alix kept them sharply dressed, including Luke's memorable ensembles from the closet of Olivia's mother.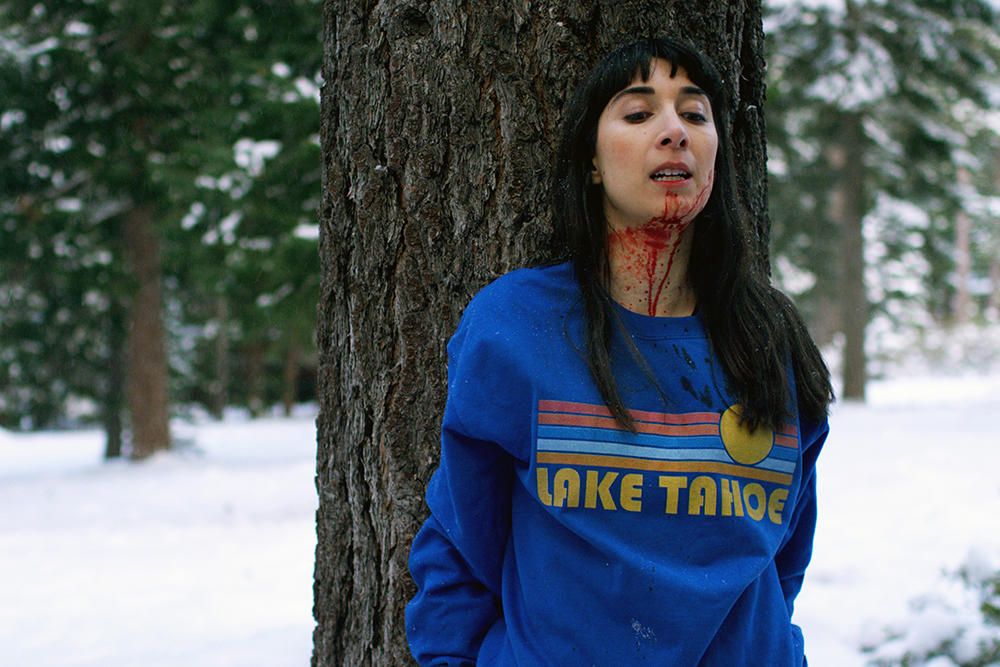 Synopsis :
Struggling romance novelist Olivia Romo's dream of meeting a real-life vampire comes true when Luke shows up at her isolated snowbound cabin in need of assistance. But on Christmas Eve, Olivia's dream becomes a nightmare as Luke's fellow vampires come looking for him.
Red Snow
Written and directed by Sean Nichols Lynch
Produced by Alrik Bursell
Starring Dennice Cisneros, Nico Bellamy, Laura Kennon, King Vernon Wells, Alan Silva, Edward Ewell, Olivia Pintz
Music by Timothy Lynch
Cinematography : Gavin V. Murray
Production companies :
Distributed by 4Digital Media (North America), Central city (Uk)
Running time : 80 minutes
(Source : press release)