By Mulder, 16 july 2021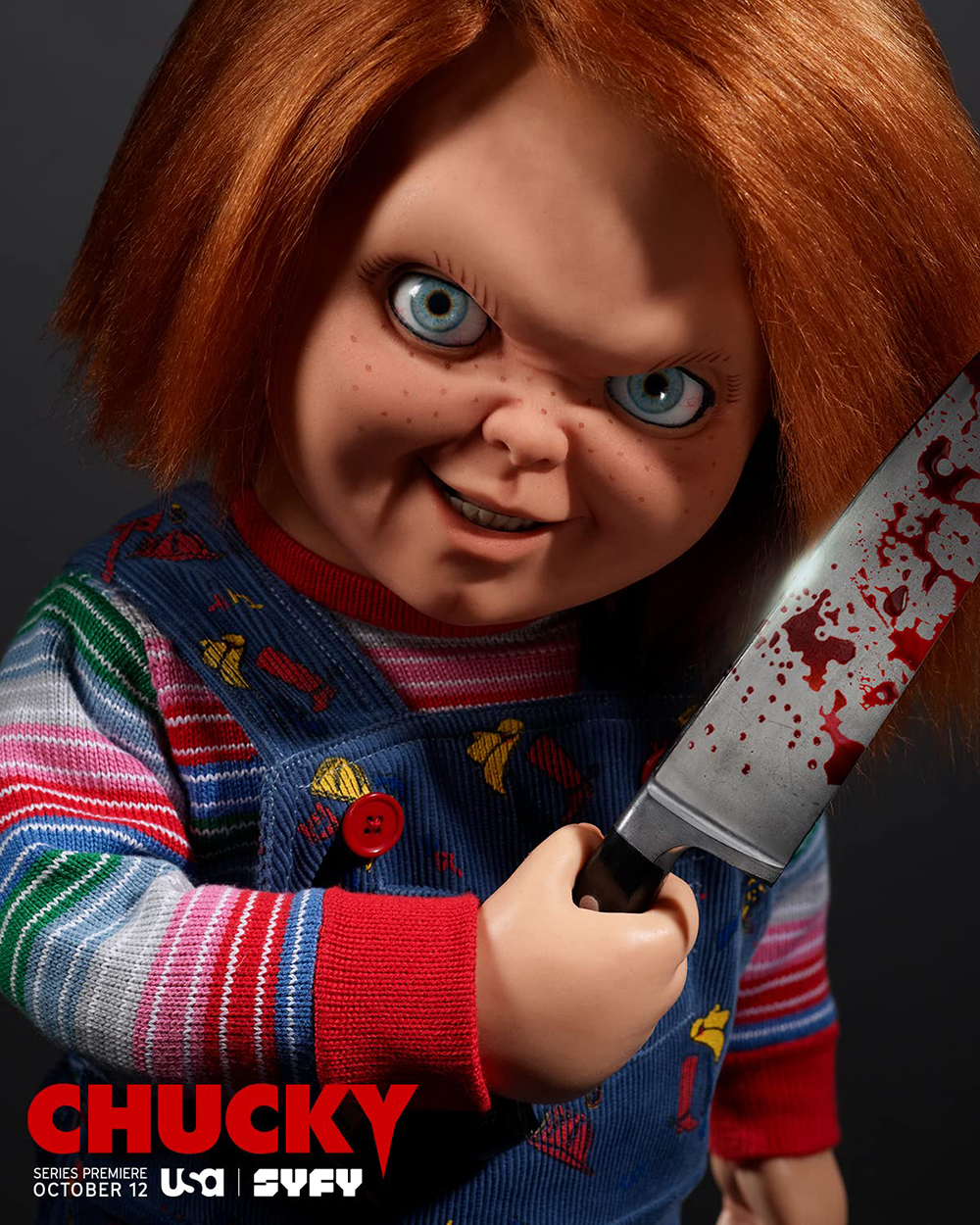 Chucky is an upcoming American horror television series created by Don Mancini that is set to premiere on Syfy and the USA Network on October 12, 2021. It serves as a continuation of Cult of Chucky, the seventh film in the franchise, ignoring the 2019 reboot.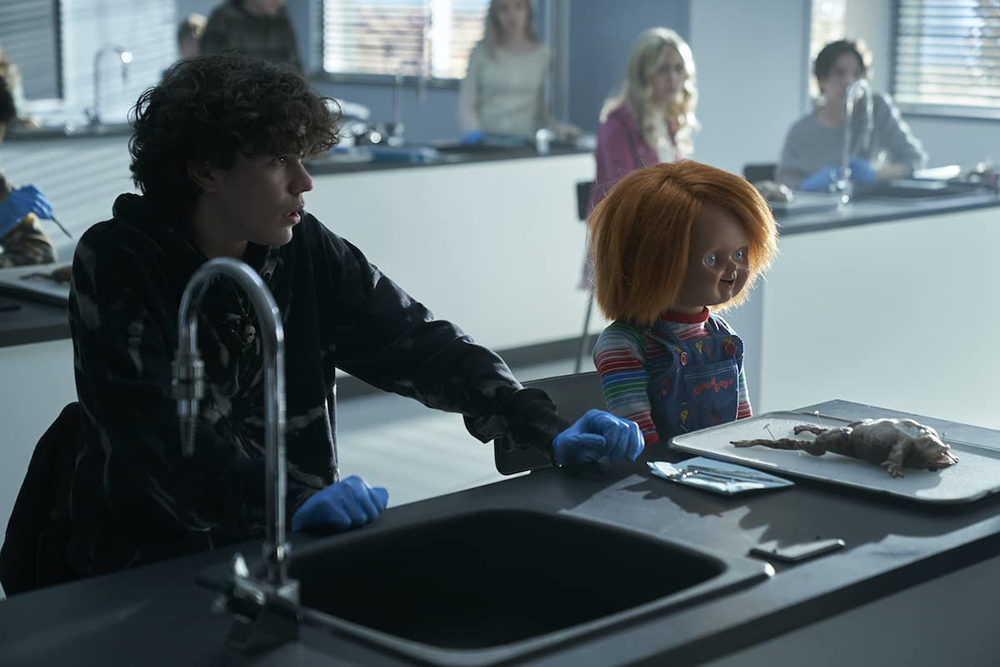 On January 29, 2019, it was reported the series is in development on Syfy. The series will be created by Don Mancini who was also expected to executive produce alongside David Kirschner and Nick Antosca. On January 11, 2020, during NBCUniversal's presentation at the TCA Winter Press Tour in Pasadena, California, it was announced that Syfy had given the production a straight-to-series order. Harley Peyton is set to executive produce alongside Mancini, Kirschner, and Antosca. Universal Content Productions will be involved producing the series. The series is scheduled to premiere on October 12, 2021. On July 17, 2020, it was reported that Brad Dourif is set to reprise his role in voicing Chucky. On March 5, 2021, Jennifer Tilly was cast to reprise her role of Tiffany Valentine in a recurring role, while Zackary Arthur, Teo Briones, Alyvia Alyn Lind, and Björgvin Arnarson were cast as series regulars, and Devon Sawa joined as recurring in an undisclosed role. Later in the same month, Fiona Dourif joined the main cast to reprise her role as Nica Pierce. In April 2021, Barbara Alyn Woods and Lexa Doig were cast in recurring roles, while Alex Vincent and Christine Elise McCarthy joined the main cast to reprise their roles as Andy Barclay and Kyle, respectively. Filming for the series began March 29, 2021 and is scheduled to conclude on August 11, 2021 in Toronto, Ontario, Canada.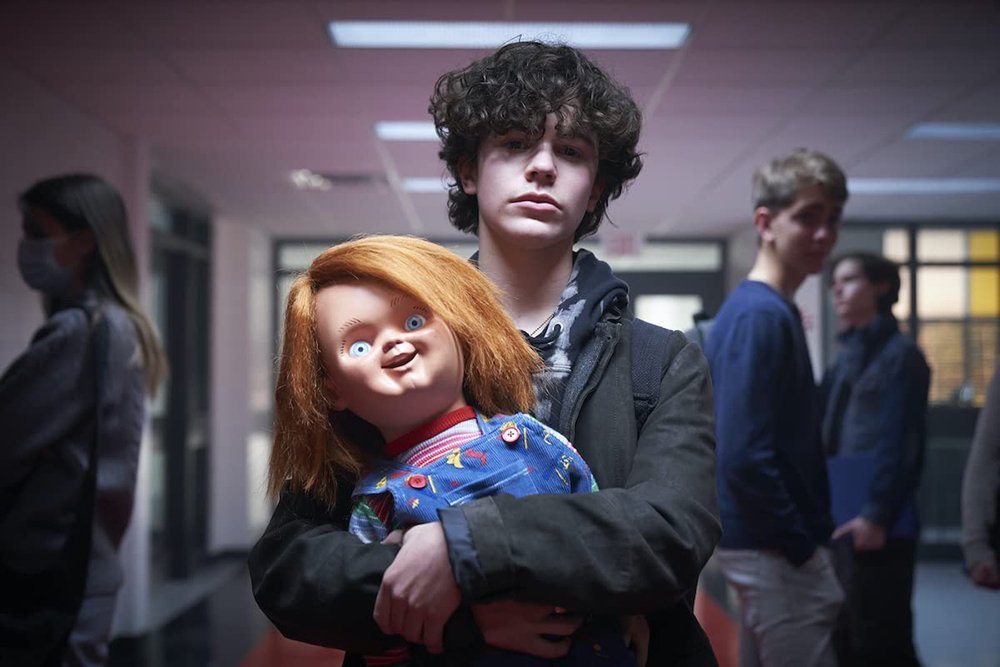 During the virtual edition of the San Diego Comic-con, USA & SYFY will present an exclusive featurette that celebrates the 30+ year legacy of the Child's Play franchise and iconic character, Chucky, with never-before-seen interviews with franchise creator Don Mancini and fan favorites Brad Dourif (Chucky), Jennifer Tilly (Tiffany), Fiona Dourif (Nica), Alex Vincent (Andy Barclay), and Christine Elise (Kyle). Fans will also get a behind-the-scenes look and world premiere exclusive trailer of the highly anticipated Chucky series coming to USA & SYFY this fall, which will welcome Devon Sawa (Final Destination, Casper) and Lexa Doig (Arrow, Stargate: SG1) to the franchise as well as Zackary Arthur, Bjorgvin Arnarson, Alyvia Alyn Lind, and Teo Briones.
Chucky
Created by Don Mancini
Starring Brad Dourif, Zackary Arthur, Teo Briones, Alyvia Alyn Lind, Björgvin Arnarson, Fiona Dourif, Alex Vincent, Christine Elise McCarthy
Executive producers : Don Mancini, David Kirschner, Nick Antosca, Harley Peyton, Alex Hedlund
Production company : Universal Content Productions
Original network : Syfy USA Network (United States)
Release date : October 12, 2021 (United States)