By Mulder, 14 july 2021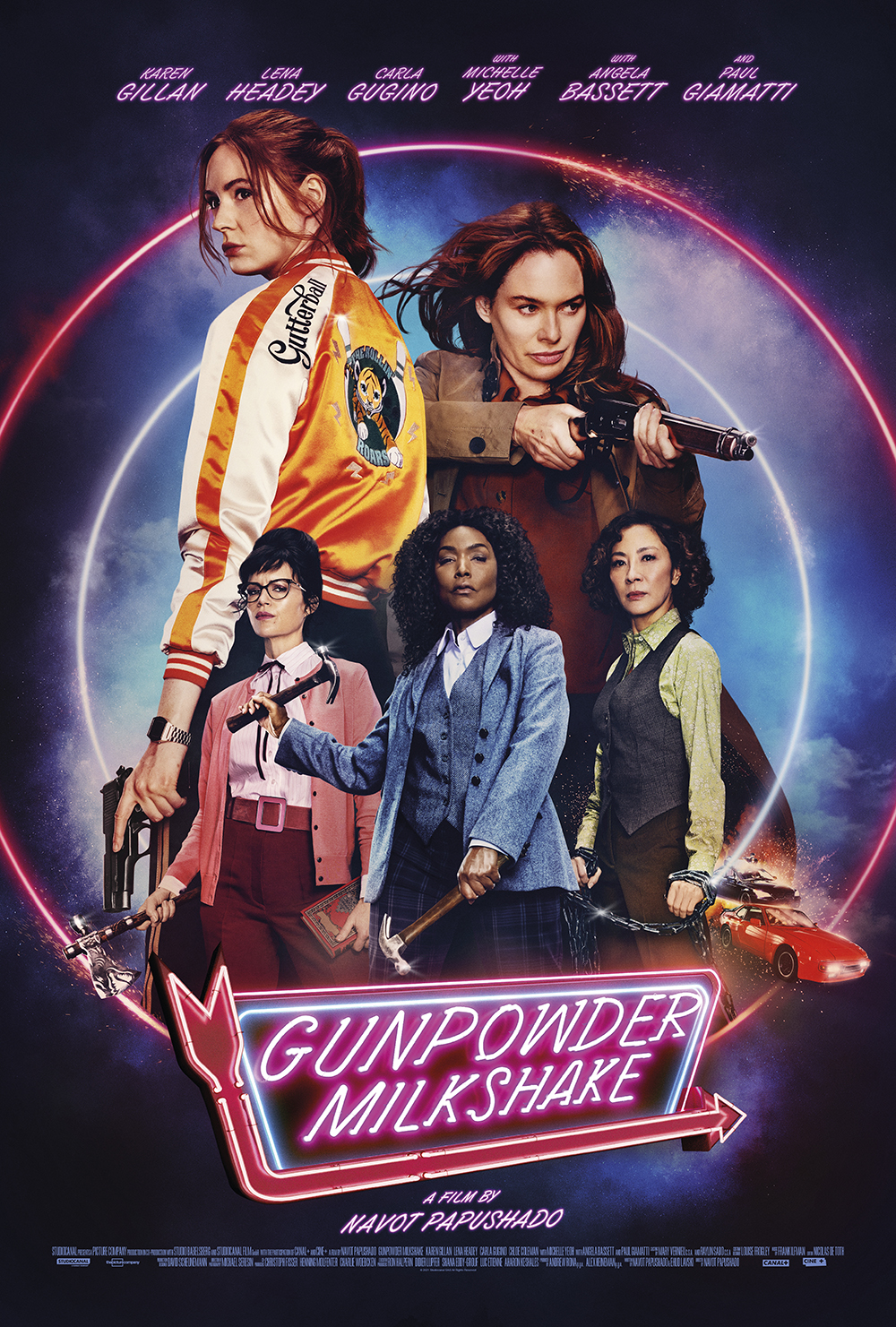 Gunpowder Milkshake is an action thriller film directed by Navot Papushado, from a screenplay that he had writtend with Ehud Lavski. The film stars Karen Gillan, Lena Headey, Carla Gugino, Chloe Coleman, Michelle Yeoh, Angela Bassett, and Paul Giamatti.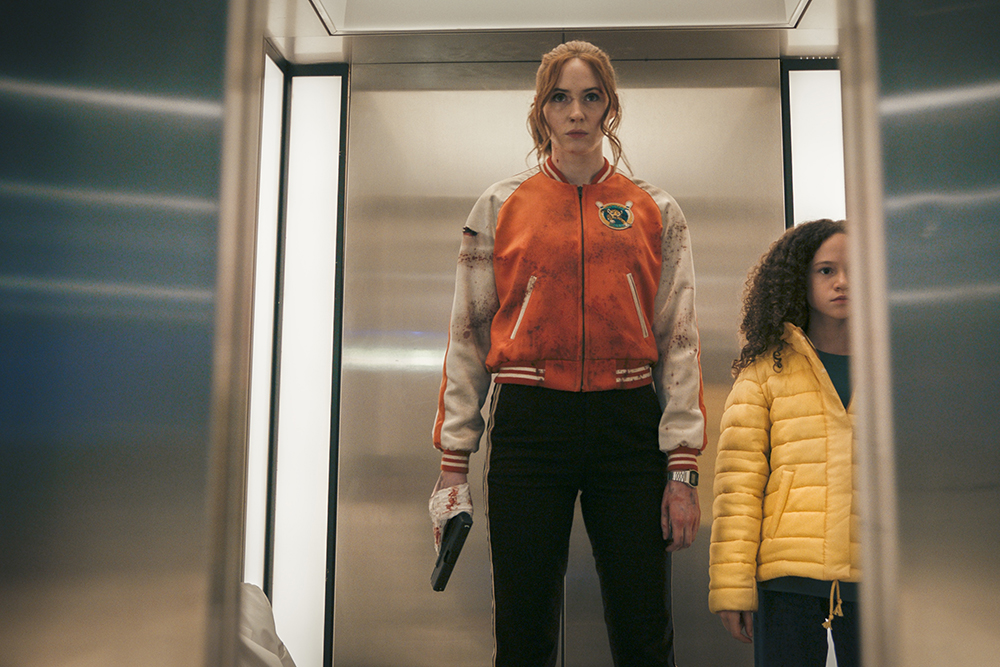 Milan Records today releases Gunpowder milkshake (original motion picture soundtrack) by composer Frank Ilfman (Big Bad Wolves, The Operative, Rory's Way ). Available everywhere now, the album features music written by Ilfman for Navot Papushado's Gunpowder Milkshake. The film is a female-driven, high-concept thriller with a rich mythology and multi-generational narrative that give it a fresh, 21st century perspective on the traditional assassin film. Directed and co-written by Navot Papushado (Big Bad Wolves), Gunpowder Milkshake debuts on Netflix in the US, Canada and Nordics today, with theatrical releases rolling out everywhere else worldwide from July 15.

Of the soundtrack, Gunpowder Milkshake director Navot Papushado says, "Because this movie mixes so many different genres and so many ideas, the music was always going to be the glue. When I started talking to composer Frankie (Haim Frank Ilfman), I said I had the Western vibe of Ennio Morricone, the Italian chic of Stelvio Cipriani, and the violent suspense of Bernard Herrmann in mind. The end result is Western mixed with Italian retro chic and the suspense of Bernard Hermann with an electronic vibe that came from Frankie. The soundtrack is retro but modern, it could be played on vinyl or Spotify."

The film is produced by The Picture Company (Andrew Rona & Alex Heineman - Unknown, Non-Stop, The Commuter, Come Play) through their overall deal with Studiocanal. Studiocanal fully financed the film which has sold out worldwide. Studiocanal will be releasing in their territories. A sequel is in development.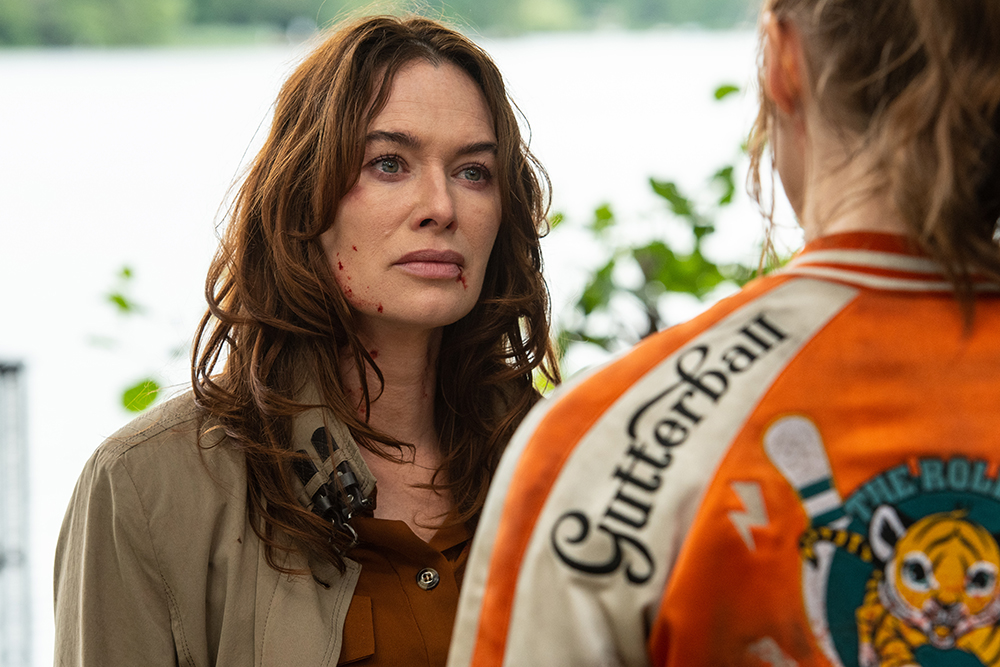 Tracklisting :
01. Opening Titles
02. Home Sweet Home?
03. Scarlet's Theme
04. Gunpowder Milkshake
05. Big Bad Mommy
06. New Books and Clean Guns
07. Dressed To Kill
08. Le Bonbon
09. A Careless Whisper
10. The Firm
11. The Rollin Roars
12. Goonfight at Gutterball Corral
13. The Monsters
14. Rock Monster
15. Yankee and the Goons
16. Redemption Is For The Careless
17. 13:8 In 60 Seconds
18. La Balada de los Charros
19. Are You a Serial Killer?
20. 944 Bullets
21. The Sam and Emily Story
22. Escape Route
23. Fudge you!
24. Bare Knuckles and Gold Bars
25. The Library Fight
26. The Big Gundown
27. To The Death
28. Madeleine's Adagio
29. McAlester's Theme
30. The Standoff
31. Red Dot Marks The Spot
32. Sam's Theme
33. Ensemble pour toujours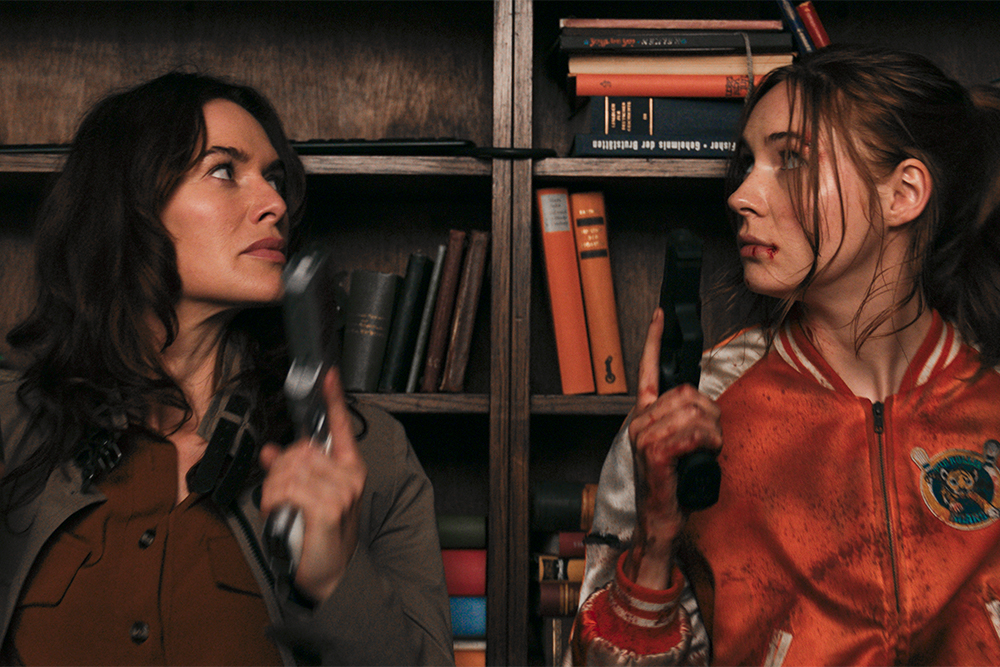 Synopsis :
Sam (Karen Gillan) was only 12 years old when her mother Scarlet (Lena Headey), an elite assassin, was forced to abandon her. Sam was raised by The Firm, the ruthless crime syndicate her mother worked for. Now, 15 years later, Sam has followed in her mother's footsteps and grown into a fierce hit-woman. She uses her "talents" to clean up The Firm's most dangerous messes. She's as efficient as she is loyal. But when a high-risk job goes wrong, Sam must choose between serving The Firm and protecting the life of an innocent 8-year-old girl - Emily (Chloe Coleman). With a target on her back, Sam has only one chance to survive: Reunite with her mother and her lethal associates, The Librarians (Michelle Yeoh, Angela Bassett and Carla Gugino). These three generations of women must now learn to trust each other, stand up to The Firm and their army of henchmen, and raise hell against those who could take everything from them.
Gunpowder Milkshake
Directed by Navot Papushado
Produced by Andrew Rona, Alex Heineman
Written by Navot Papushado, Ehud Lavski
Starring Karen Gillan, Lena Headey, Carla Gugino, Chloe Coleman, Michelle Yeoh, Angela Bassett, Paul Giamatti
Music by Haim Frank Ilfman
Cinematography : Michael Seresin
Edited by Nicolas De Toth
Production companies : StudioCanal, The Picture Company
Distributed by Netflix
Release date : July 14, 2021 (United States)
Running time : 114 minutes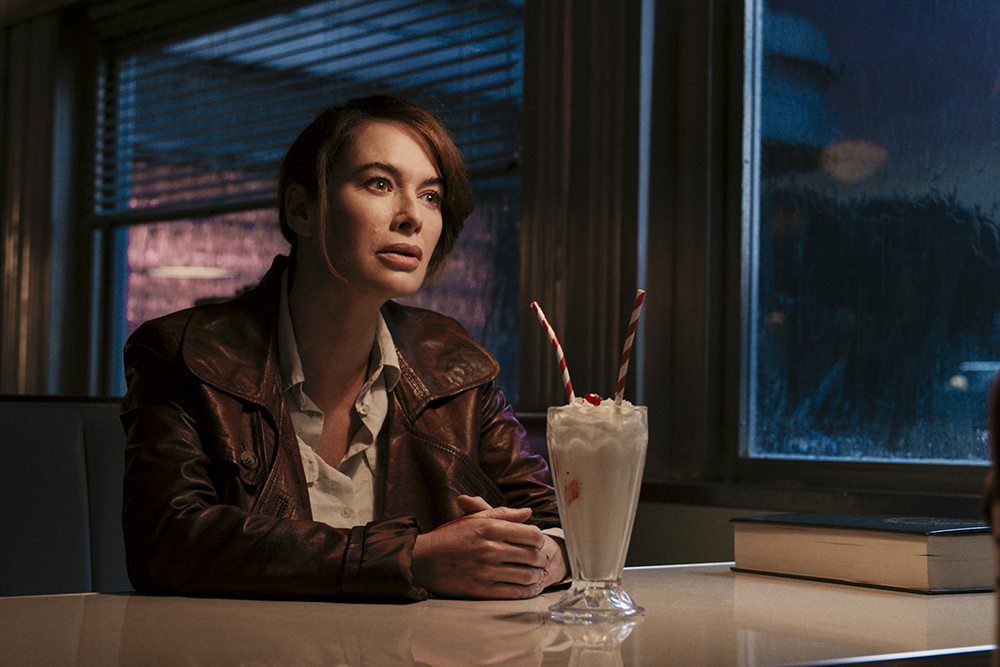 (Source : press release)