By Mulder, 08 july 2021
Disney+ has unveiled the poster and new trailer for What If...?, a compelling animated series that changes key events in the Marvel Cinematic Universe films to open up a myriad of possibilities. What If...? features iconic characters from the MCU, including Peggy Carter, T'Challa, Doctor Strange, Killmonger and Thor. The series, written by AC Bradley and directed by Bryan Andrews, combines iconic Marvel action sequences with unexpected endings.
The What If ...? series explores what would happen if major moments in the Marvel Cinematic Universe (MCU) movies happened differently. The series is produced by Marvel Studios, their first animated series since becoming their own production company. Jeffrey Wright is the original voice of the Watcher, who narrates the series. Marvel Studios' head of visual development, Ryan Meinerding, helped define the series' cel-shaded animation style, which was designed to mirror the films. Animation for the first season is being handled by Squeeze and Flying Bark Productions, with Stephan Franck as head of animation.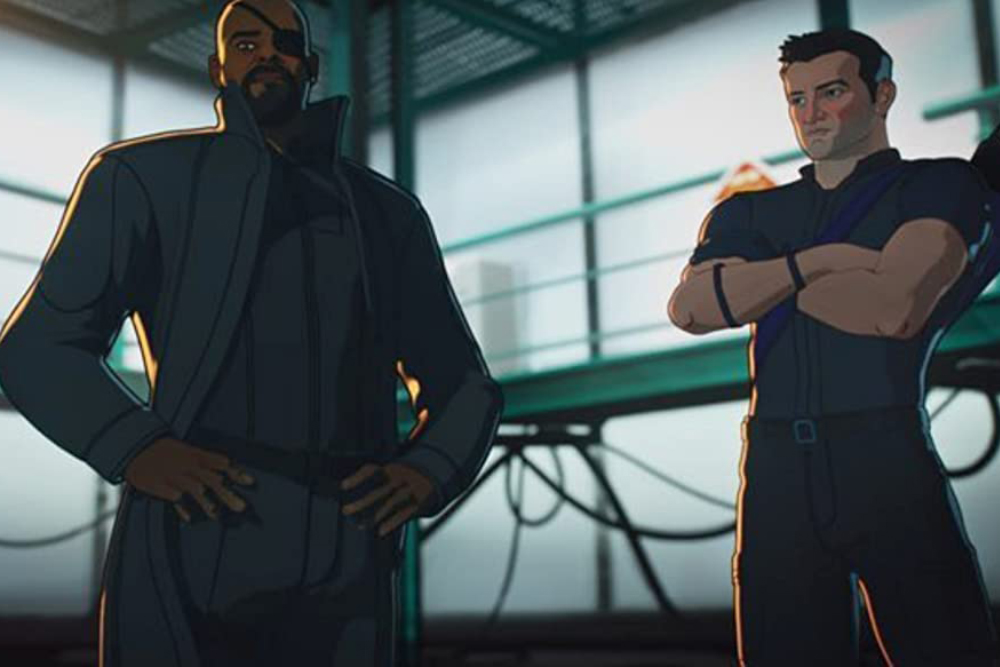 Kevin Feige explained when the series was announced that it would take pivotal moments from across the MCU and alter them. For example, the first episode features Peggy Carter taking the super-soldier serum instead of Steve Rogers. After a rumor erroneously stated that each episode would be centered on a movie from the Infinity saga, AC Bradley clarified that multiple movies and characters would be represented in each episode, with the intention of featuring most of the characters from all the movies throughout the first season. Executive producer Victoria Alonso said the series was an opportunity to introduce more diversity into the MCU and take advantage of more of the 6,000 characters Marvel Studios has access to.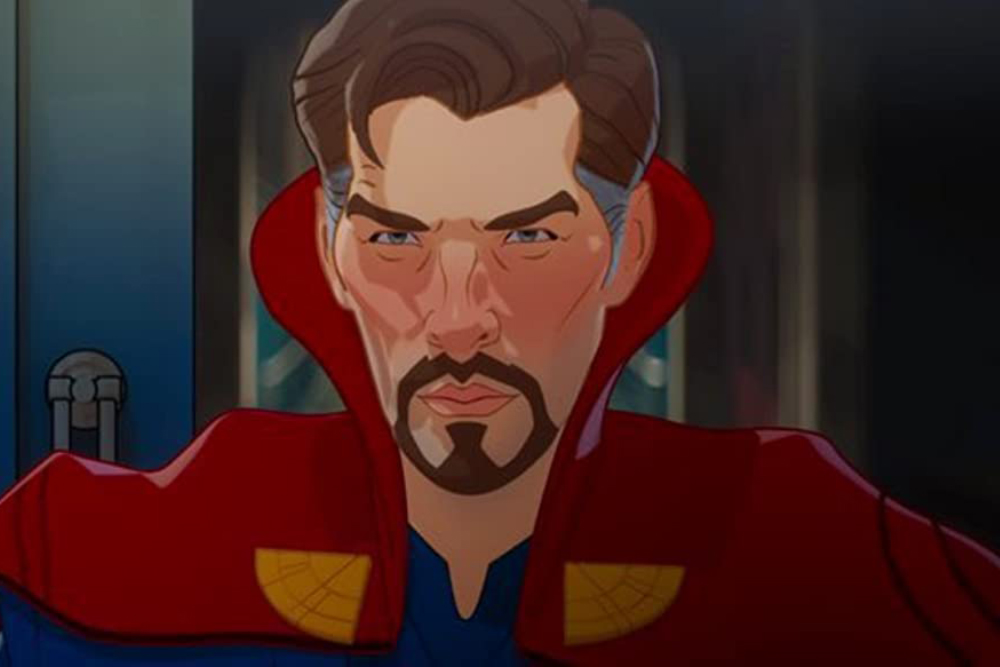 Marvel's plan for the series was to have actors who portray characters in the MCU films reprise their roles in the series At San Diego Comic-Con in July 2019, Feige revealed a list of those actors that included Michael B. Jordan as Killmonger, Sebastian Stan as James Bucky Barnes, Josh Brolin as Thanos, Mark Ruffalo as Bruce Banner, Tom Hiddleston as Loki, Samuel L. Jackson as Nick Fury, Chris Hemsworth as Thor, Hayley Atwell as Peggy Carter, Chadwick Boseman as T'Challa, Karen Gillan as Nebula, Jeremy Renner as Clint Barton, Paul Rudd as Scott Lang, Michael Douglas as Hank Pym, Neal McDonough as Dum Dum Dugan, Dominic Cooper as Howard Stark, Sean Gunn: Kraglin Obfonteri, Natalie Portman: Jane Foster, David Dastmalchian: Kurt, Stanley Tucci: Abraham Erskine, Taika Waititi: Korg, Toby Jones: Arnim Zola, Djimon Hounsou: Korath the Pursuer, Jeff Goldblum: The Grandmaster, Michael Rooker: Yondu Udonta, and Chris Sullivan: Taserface.
What If...? will debut on Disney+ on August 11, 2021 and will consist of 10 episodes, airing weekly. It will be part of Phase Four of the MCU. A second season will also consist of 10 episodes.
Synopsis:
Exploring pivotal moments from the Marvel Cinematic Universe and turning them on their head, leading the audience into uncharted territory.
What If...?
Created by A.C. Bradley
Based on What If...? by Marvel Comics
Directed by Bryan Andrews
Starring : Chadwick Boseman, Chris Hemsworth], Chris Sullivan, David Dastmalchian, Djimon Hounsou , Dominic Cooper, Frank Grillo , Hayley Atwell], Jeff Goldblum, Jeffrey Wright, Jeremy Renner , Josh Brolin, Karen Gillan, Mark Ruffalo , Michael B. Jordan , Michael Douglas, Michael Rooker , Natalie Portman , Neal McDonough , Paul Rudd ,, Samuel L. Jackson , Sean Gunn, Sebastian Stan , Stanley Tucci , Taika Waititi ,Toby Jones , Tom Hiddleston
Composer : Laura Karpman
Executive producers : Kevin Feige, Louis D'Esposito, Victoria Alonso, Brad Winderbaum
Animator : Stephan Franck
Production companies : Marvel Studios, Squeeze, Flying Bark Productions
Distributor : Disney Platform Distribution
Original network : Disney+
(Source : press release)