By Mulder, 10 june 2021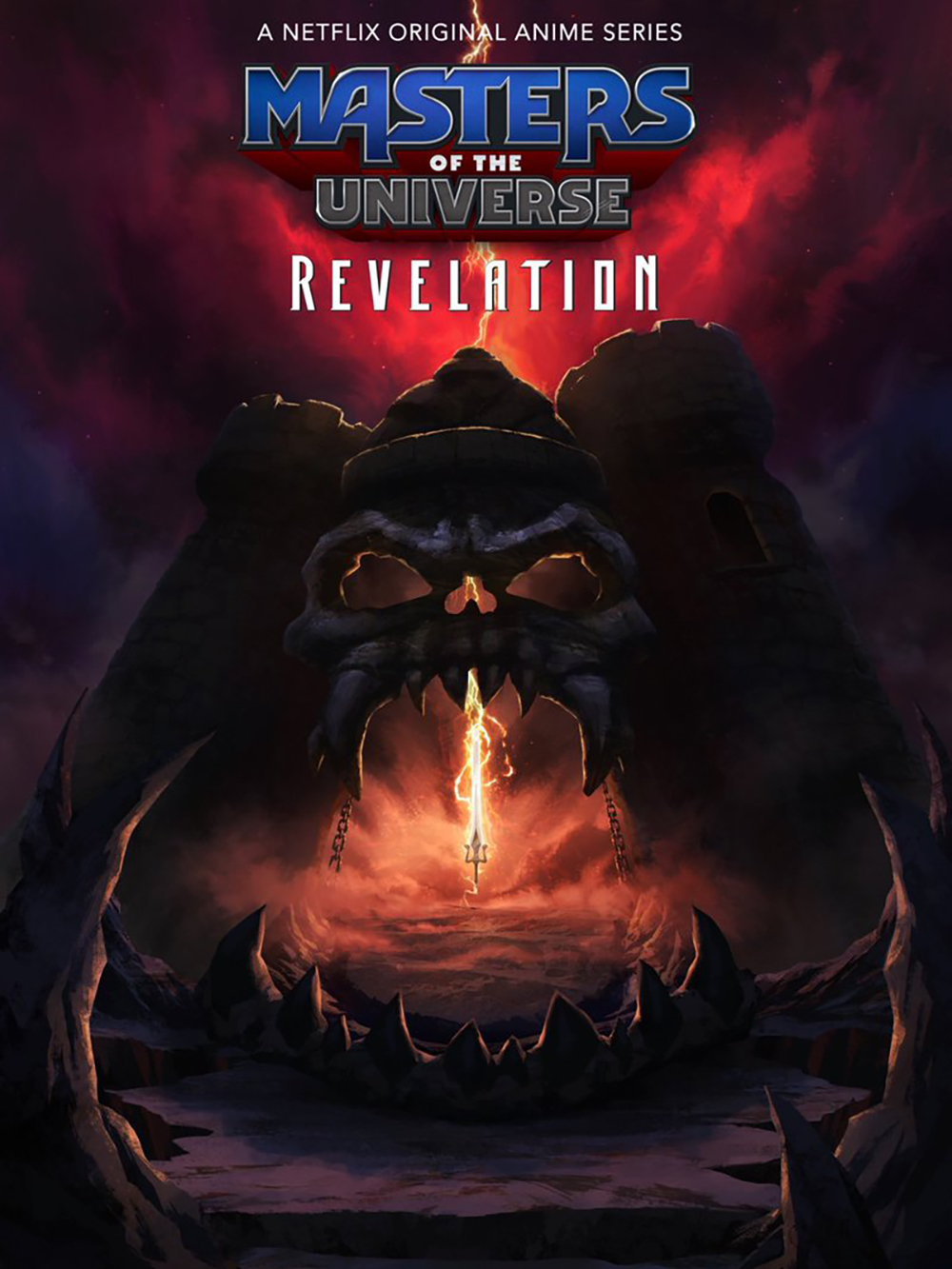 The first trailer for Masters of the Universe: Revelation have been revealed. Part 1 (5 episodes) for Masters of the Universe: Revelation will premiere on Friday, July 23, 2021.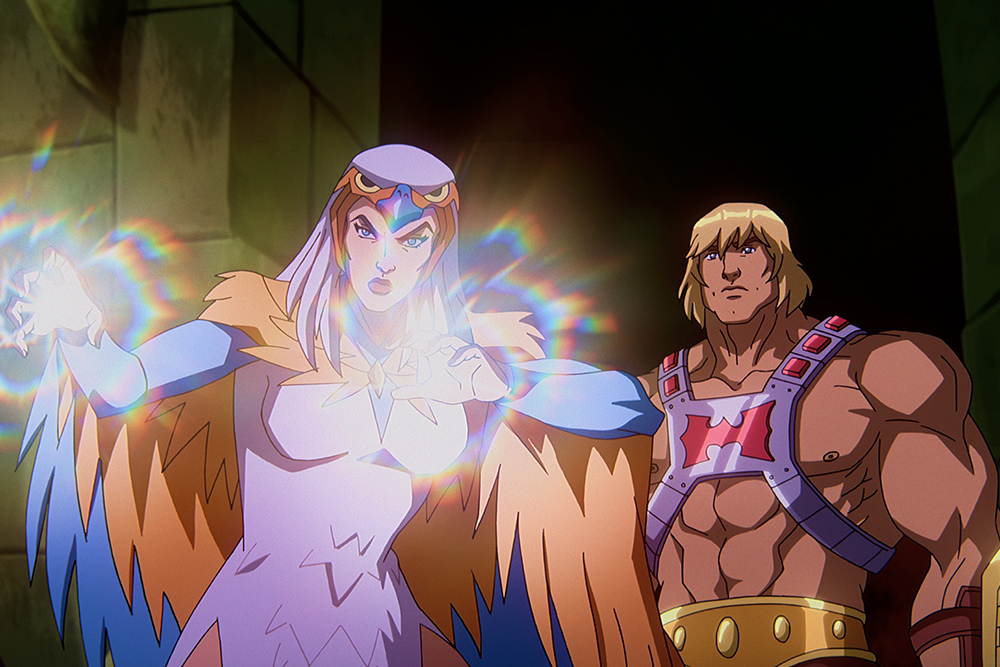 In May 2019, Kevin Smith officially announced the series, titled Masters of the Universe: Revelation, at the annual Power-Con convention in 2019, and that he would serve as showrunner and executive producer, writing for the series alongside Eric Carrasco, Tim Sheridan, Diya Mishra, and Fatman Beyond co-host Marc Bernardin. On February 14, 2020, the full voice cast for the series was officially confirmed. Around the same time as the show's announcement, it was revealed that Powerhouse Animation Studios would be providing their services to the series, taking inspiration from Japanese anime. On February 8, 2021, it was revealed that Bear McCreary would be composing the score to the series. On May 13, 2021, Entertainment Weekly released a first look of the series, along with confirming the show's release date. That same day, it was also revealed that a line of action figures inspired by the show would also be released.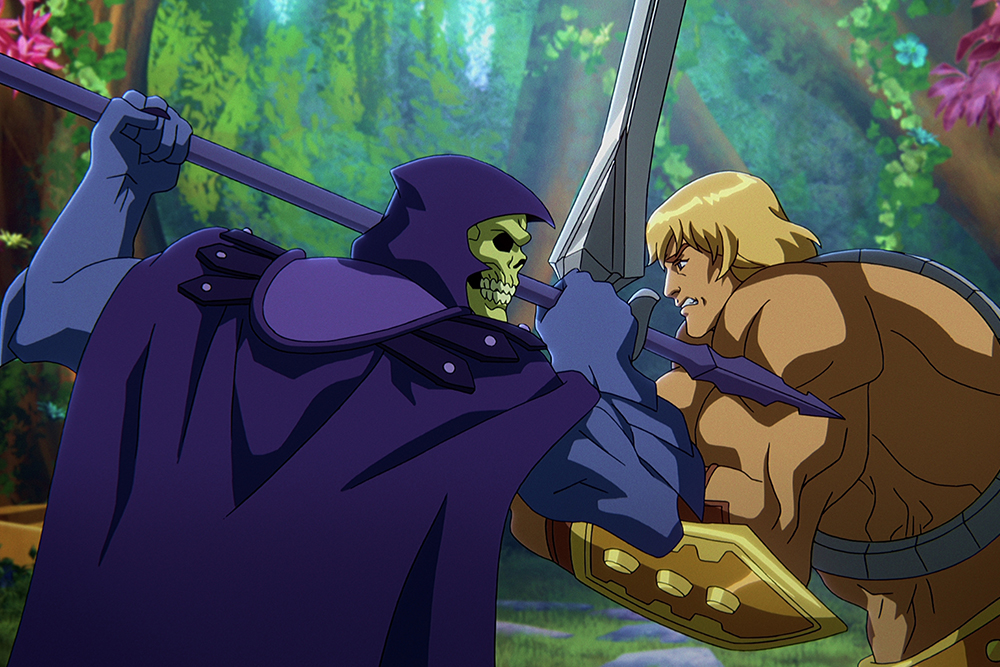 Voice over cast includes: Mark Hamill (Skeletor), Lena Headey (Evil-Lyn), Chris Wood (Prince Adam / He-Man), Sarah Michelle Gellar (Teela ), Liam Cunningham (Man-At-Arms), Stephen Root (Cringer), Diedrich Bader (King Randor / Trap Jaw), Griffin Newman (Orko), Tiffany Smith (Andra), Henry Rollins (Tri-Klops), Alan Oppenheimer (Moss Man), Susan Eisenberg (Sorceress), Alicia Silverstone (Queen Marlena), Justin Long (Roboto), Jason Mewes (Stinkor), Phil LaMarr (He-Ro), Tony Todd (Scare Glow), Cree Summer (Priestess), Kevin Michael Richardson (Beast Man), Kevin Conroy (Mer-Man)
You can discover the official photos on our Flickr page here

Synopsis :
The war for Eternia culminates in Masters of the universe: revelation, an innovative and action-packed animated series that picks up where the iconic characters left off decades ago. After a cataclysmic battle between He-Man and Skeletor, Eternia is fractured and the Guardians of Grayskull are scattered. And after decades of secrets tore them apart, it's up to Teela to reunite the broken band of heroes, and solve the mystery of the missing Sword of Power in a race against time to restore Eternia and prevent the end of the universe.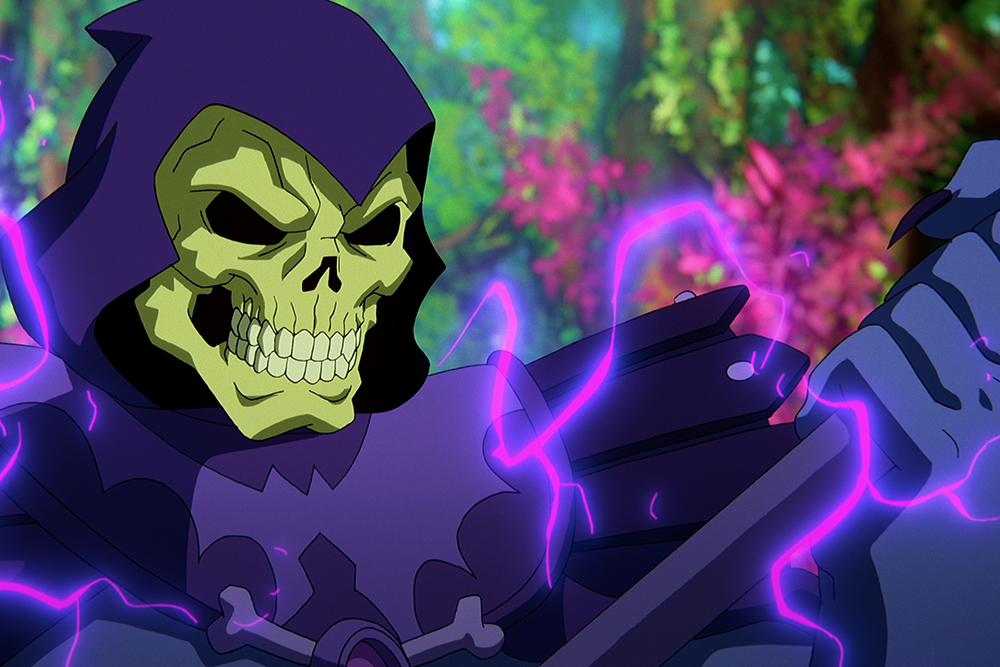 Masters of the universe: Revelation
Showrunner / Executive Producer: Kevin Smith (Clerks, Chasing Amy)
Based on Masters of the Universe by Mattel
Producer: Susan Corbin (He-Man and the Masters of the Universe)
Executive Producers: Frederic Soulie (He-Man and the Masters of the Universe), Adam Bonnett (Descendants), Christopher Keenan (Justice League, Batman Beyond) and Rob David (He-Man and the Masters of the Universe)
Writers: Marc Bernardin (Castle Rock, Alphas), Eric Carrasco (Supergirl), Diya Mishra (Magic the Gathering) and Tim Sheridan (Reign of the Supermen)
Starring Mark Hamill, Lena Headey, Chris Wood, Sarah Michelle Gellar, Liam Cunningham, Stephen Root, Diedrich Bader , Griffin Newman, Tiffany Smith, Henry Rollins, Alan Oppenheimer, Susan Eisenberg, Alicia Silverstone, Justin Long , Jason Mewes, Phil LaMarr, Tony Todd, Cree Summer, Kevin Michael Richardson, Kevin Conroy
Composer : Bear McCreary (The Walking Dead, Battlestar Galactica, Outlander)
Produced By Mattel Television, Powerhouse Animation Studios
Animation for the Series: Powerhouse Animation (Castlevania)
Distributor : Netflix
Release date : July 23, 2021 (World)
Photos : Copyright Netflix