By Mulder, 04 june 2021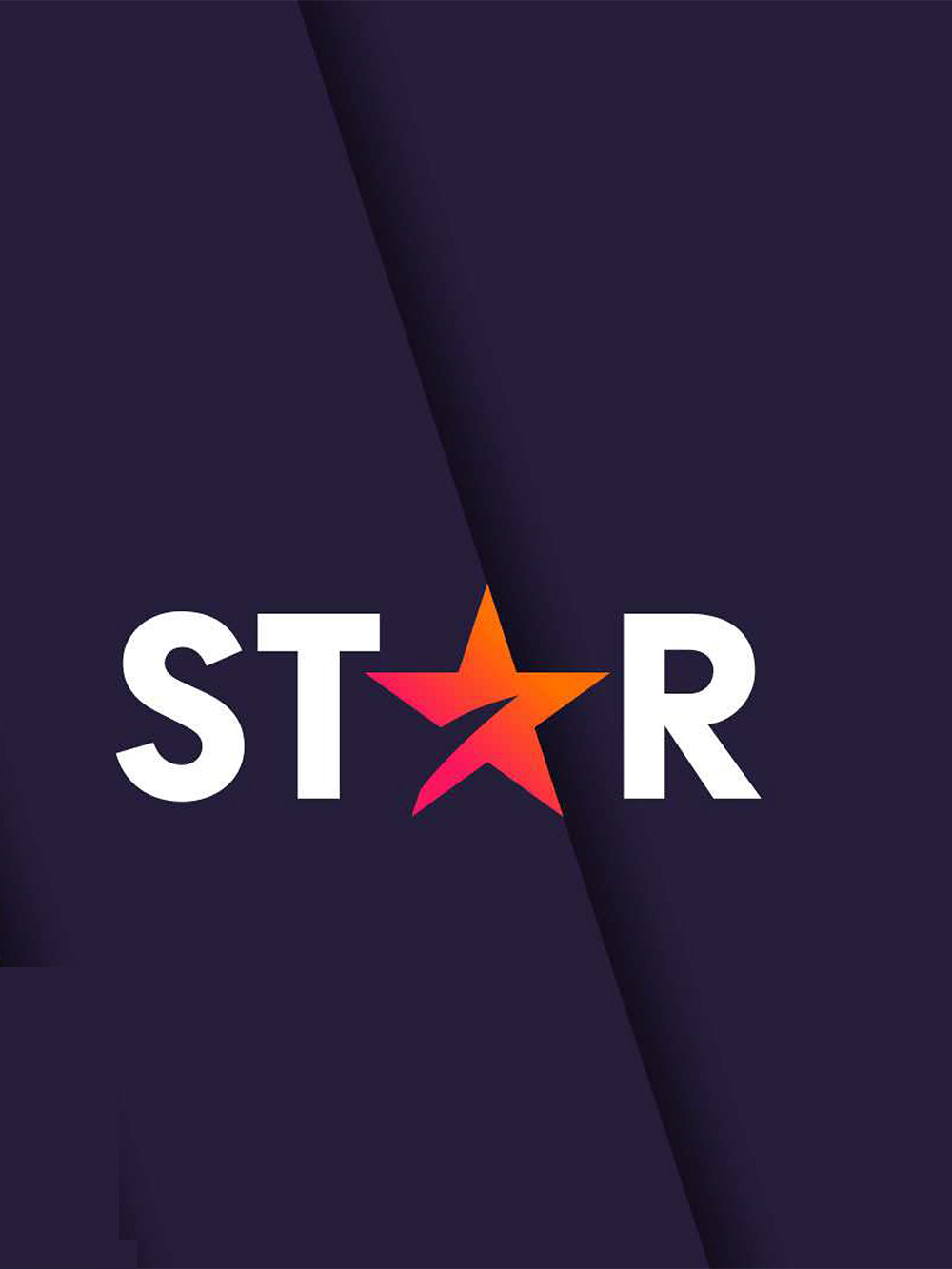 With more than twenty Star Originals films and series to be offered soon on Disney+, Star, the 6th world of Disney+ launched in France last February, promises many hours of 100% new content. But as of today, you can already discover or rediscover hundreds of series and films from the catalog, not to mention a wide range of exclusive productions (including Grown-ish, Dollface, Big Sky, LoveVictor, Solar Opposites...) or local acquisitions such as They Married and Had Many Children, The Hold, Moloch, Lazy Company or the upcoming I Promise You.
To make you want to watch even more Star on Disney+, here are in alphabetical order all the content that awaits you in the coming months:
American horror stories
Derived from American Horror Story - the longest-running series ever broadcast on FX in the United States - American Horror Stories is the new anthology series from producer Ryan Murphy. It is produced by 20th Television.
Dear mama
This visually daring five-part documentary series chronicles the journeys of activist Afeni Shakur and her son, hip hop icon Tupac Shakur. Narrated by those closest to them, the series is an intimate portrait of the most captivating mother-son duo in American history. They spoke with one voice, and their message of freedom, equality, persecution and justice is as relevant today as ever. A documentary series directed by Allen Hughes for FX in the United States.
Dopesick
Inspired by Beth Macy's bestseller, this series, which takes place in a Virginia mining community as well as in the corridors of the Drug Enforcement Administration or in the boardrooms of the New York pharmaceutical group Purdue Pharma, takes a lucid and striking look at the opiate addiction that plagues the US. The uncompromising yet hopeful portraits of the families devastated by Oxycontin and their intertwined stories hold up a mirror to America today, depicting a heroic struggle against the greed that has created this national crisis. This 8-part series produced by 20th Television and The Littlefield Company is written by Danny Strong and directed by Barry Levinson. It stars Michael Keaton, Peter Sarsgaard, Will Poulter, John Hoogenakker, Kaitlyn Dever and Rosario Dawson. Danny Strong, John Goldwyn, Barry Levinson, Warren Littlefield, Beth Macy and Karen Rosenfelt are executive producers.
Fleishman is in trouble
Adapted from the novel "Fleishman is in Trouble" by Taffy Brodesser-Akner, this series is an unflinching portrait of our times and our views on life, love and commitment. Toby Fleishman, a recently divorced forty-something, plunges into the wonderful world of virtual dating with a success he never knew in his youth, having married after medical school. But when his first summer of sexual freedom begins, his ex-wife Rachel disappears without a trace, leaving him alone with the children she was supposed to take on vacation. Trying to balance his life as a family man, his career advancement, and the expectations of Manhattan's countless single women, he realizes that he will never know what happened to Rachel until he takes an honest look at their marriage.
Immigrant
This 8-episode miniseries tells the true story of Somen "Steve" Banerjee, the Indian-American businessman who created the Chippendales troupe. It details the crazy and funny but crime-ridden genesis of the only male variety show to become a true cultural phenomenon. Starring Kumail Nanjiani, the series is produced by 20th Television
Maggie
Adapted from Tim Curcio's short film, the series tells the story of a young woman trying to come to terms with her gift for clairvoyance. Although she constantly sees the future of her friends, relatives, clients and complete strangers on the street, the discovery of her own future will force her to live in the moment. A 20th Television series.
Only murders in the building
This humorous thriller follows the adventures of three individuals who don't know each other but have a common obsession with crime. Until one day, when they all suddenly find themselves involved in one of them. When one of their neighbors dies under particularly gruesome circumstances in their upscale New York home, they suspect murder and use their vast knowledge to uncover the truth, even though they each keep lying to the others. The trio record a podcast to share their progress and discover the troubled history of their building in the process. When they realize that a killer may be living among them, they race against time to identify him before it's too late... Created by Steve Martin, Dan Fogelman and John Hoffman, this series produced by 20th Television stars Steve Martin, Martin Short and Selena Gomez
Our kind of people
Based on the book of the same name by Lawrence Otis Graham, this drama series is set in the town of Oak Bluffs, Martha's Vineyard, a historic stronghold of the African-American elite for over 50 years. It tells the story of how Angela Vaughn, a single mother and woman of character, attempts to restore her family's image with a revolutionary hair care line that brings out the natural beauty of black women. The discovery of a terrible secret about her own mother's past turns her life upside down and shakes this town to its core. Produced by 20th Television and Fox Entertainment, this series is about racism and class in America past and present, and proudly celebrates the perseverance and accomplishments of the Black community in the United States. Karin Gist is the writer and one of the producers, along with Lee Daniels & Marc Velez (Lee Daniels Entertainment), Pam Williams & Claire Brown (The Gist Of It Productions), Ben Silverman & Drew Buckley (Propagate), and Montrel McKay. Yaya DaCosta plays the lead role.
Pam & Tommy
This mini-series tells the story of the genesis of the first viral video in history, the sex tape of Pamela Anderson - at the time star of the series "Baywatch" - and Tommy Lee, drummer of Mötley Crüe. It takes a fresh look at the scandal that shook up the codes of celebrity culture. This biopic stars Sebastian Stan and Lily James.
Pistol
This series reveals an unexpected and fascinating side of a mythical band, from the West London slums to Vivienne Westwood and Malcolm McLaren's famous SEX store on Kings Road, through the worldwide scandal of the release of Never Mind the Bollocks, often cited as one of the most important albums in rock history. The series is inspired by "Lonely Boy: Tales from a Sex Pistol (2018)," the autobiography of legendary Sex Pistols guitarist Steve Jones.
Queens
the series tells the story of how four 40-somethings attempt to reunite with the legendary hip-hop group that made them famous in the 1990s and regain the confidence they had as the Nasty Bitches. The ABC Signature series stars Eve (Brianna, aka Professor Sex), Naturi Naughton (Jill, aka Da Thrill), Nadine Velazquez (Valeria, aka Butter Pecan), Taylor Selé (Eric Jones), Pepi Sonuga (Lil Muffin) and Brandy (Naomi, aka Xplicit Lyrics). Zahir McGhee, Sabrina Wind and Tim Story are executive producers. The pilot is written by Zahir McGhee and directed by Tim Story.
Reservation dogs
This new 26' sitcom is the coming-of-age story of four Native American teenagers on an Oklahoma reservation who spend their time committing crimes... and fighting crime. Developed by Sterlin Harjo - an American who also directed the pilot - and Oscar-winning director Taika Waititi (JoJo Rabbit), the FX series stars D'Pharoah Woon-A-Tai, Devery Jacobs, Paulina Alexis and Lane Facteur. Sterlin Harjo, Taika Waititi and Garrett Basch are executive producers.
The big leap
This wacky comedy-drama follows the adventures of a motley crew of down-on-their-luck characters who attempt to turn their lives around by competing against all odds in a televised dance contest. They end up performing in Swan Lake, and make up for their lack of classical dance training with their resilience, intelligence and desire to reinvent a famous work that suits them. This modern tale is about second chances, dreams fulfilled and self-esteem restored. Inspired by a British reality show, The Big Leap is an inventive mise en abyme about self-acceptance, body acceptance and the freedom that can be found at any age. Produced by 20th Television and Fox Entertainment.
The choe show
In this show, painter David Choe's singular, generous and revolutionary worldview helps the audience to empathize radically. From the home where he grew up, his keen ear has made him an expert on personal development. Through art and play, the artist and his guests experience intense moments of shared emotion. Through the authentic bonds that are formed, he is able to capture the truth in the portrait he paints of them. The show is produced by David Choe (who is also the creator), Matt Revelli & Christopher Chen of The Choe Show Company, and Hiro Murai & Nate Matteson of Super Frog Entertainment. It is directed by Paco Raterta.
Ehe wonder years
Adapted from the 1980's series known in France as "Les années coup de coeur", this series is the nostalgic tale of a middle class black family in Montgomery, Alabama in the troubled period of the late 1960's. Their story is told from the point of view of the family and the community. Their story is told from the point of view of an imaginative 12-year-old boy, Dean. As an adult, Dean recalls with humor the "wonderful years" he spent with his family. Don Cheadle (the adult narrator), Elisha "EJ" Williams (Dean Williams), Dulé Hill (Bill Williams), Saycon Sengbloh (Lillian Williams), Laura Kariuki (Kim Williams), Julian Lerner (Brad Hitman), Amari O'Neil (Cory Long), and Milan Ray (Keisa Clemmons) are featured in this 20th Television series, written and produced by Saladin Patterson. Lee Daniels & Marc Velez of Lee Daniels Entertainment are the other executive producers, along with Fred Savage, the star of the original series, who also directed the pilot of this new version.
Untitled BJ Novak
BJ Novak, one of the actors and writers of the American version of "The Office", returns with a new series in which each 26' episode is performed by different actors. This as yet untitled series deals with current issues through the stories of endearing and unique characters, witnesses to the world in which we live. Lucas Hedges, Kaitlyn Dever, O'Shea Jackson Jr. George Wallace, Ed Asner, Brendan Francis-Scannell, are in the credits of the first episode, and Jon Bernthal, Boyd Holbrook, Amy Landecker, Beau Bridges of the next. Bj Novak is the executive producer of the series broadcast on FX in the United States.
Welcome to Wrexham
In 2020, Rob McElhenney (the "Philadelphia" series) and Ryan Reynolds (the Deadpool saga) became owners of the soccer club in Wrexham, a working-class town in North Wales, hoping to rid it of its underdog status. The problem was that the two actors had no experience of soccer and had never worked together. But they were serious about improving the club's business and the lives of the people of Wrexham. From Hollywood to Wales, from the baseball field to the soccer club's locker room, from the decision-making bodies to the pubs, the series tells the story of how Rob and Ryan had to learn on the job how to run a soccer club, and the inextricable fates of a team and a town that were counting on the two actors to give them some hope. Rob McElhenney, Ryan Reynolds, Nick Frenkel and John Henion are executive producers of this Broadwalk Pictures series on FX in the United States.
Y: the last man
Adapted from the popular DC Comics, the series depicts a post-apocalyptic world in which all mammals carrying the Y chromosome have been wiped out in a cataclysm, except for one cisgender man and his pet monkey. The series follows the survivors as they attempt to regain what they have lost and their efforts to build a better world. Diane Lane, Ashley Romans, Ben Schnetzer, Olivia Thirlby, Amber Tamblyn, Marin Ireland, Diana Bang, Elliot Fletcher and Juliana Canfield star in the FX Productions drama series produced by Brian K. Vaughan and Pia Guerra. Eliza Clark is the creative director and one of the executive producers, along with Nina Jacobson, Brad Simpson, Mari Jo Winkler-Ioffreda, Brian K. Vaughn and Melina Maksoukas.
National Geographic
All-new seasons of the National Geographic series will also be offered on Disney+, a few months after their broadcast on the National Geographic Channel:
- Gordon Ramsay will resume his quest to discover different cultures through their cuisine in Gordon Ramsay: Uncharted Territories;
- Mariana van Zeller, a determined investigator, will continue her exploration of dangerous mafia trafficking in Face the Crime with Mariana Van Zeller ;
- Survivalist Bear Grylls will take a new cast of stars to the wildest places on the planet for a life-changing adventure that will lead them to discover who they really are in Running wild with Bear Grylls;
- Wicked tuna will follow a group of fishermen from one of America's oldest ports (Gloucester, Massachusetts) as they try to make a living angling for bluefin tuna.
With its new enhanced parental control features, Disney+ ensures a family-friendly viewing experience. Subscribers can restrict access to certain content, and create PIN-locked profiles to keep kids in a completely safe world.
(Source: press release)