By Mulder, 25 may 2021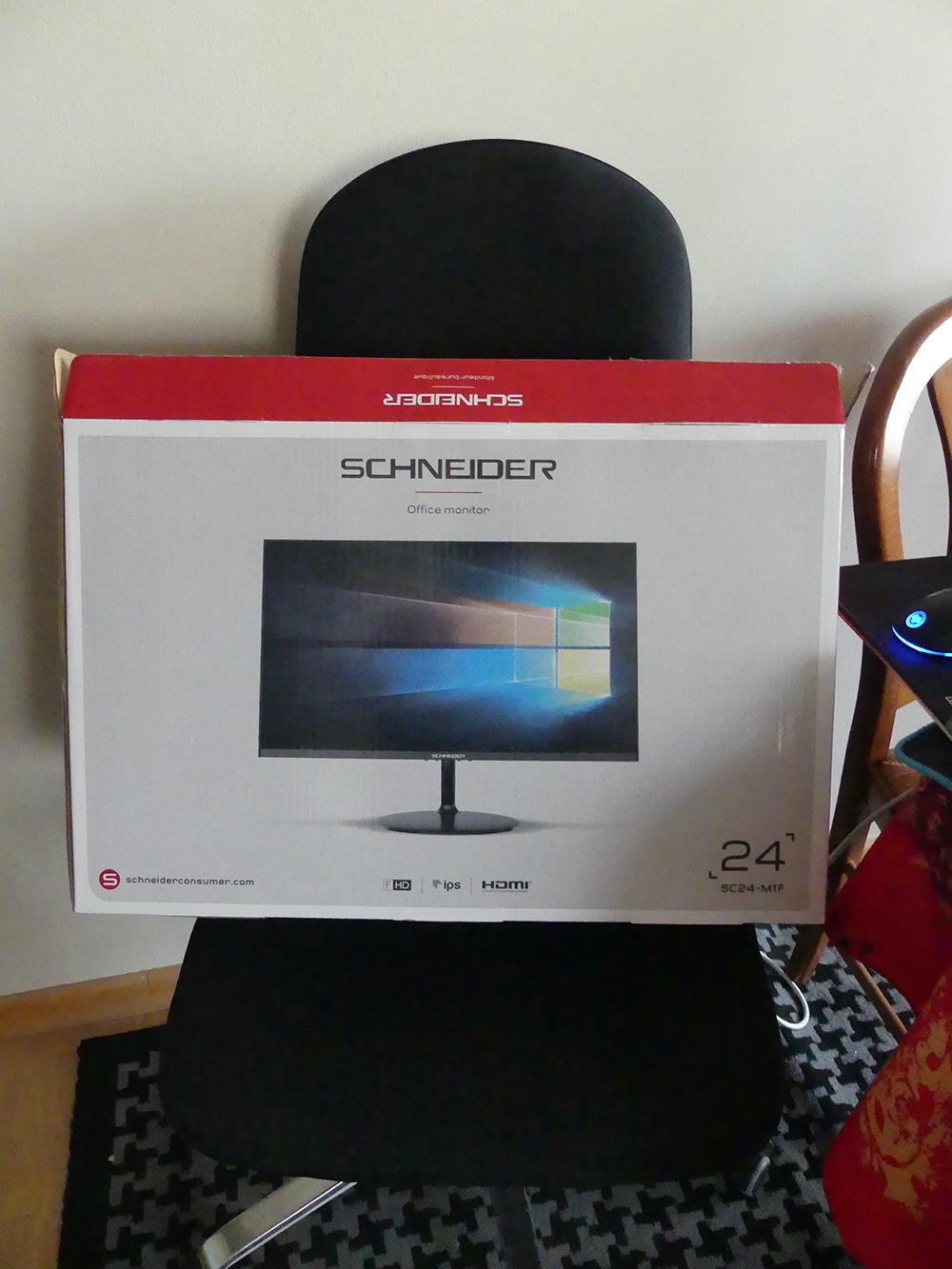 As many of you know, as editor-in-chief of Mulderville, I'm almost always in front of my computer, whether it's for my media that reveals my devouring passion for movies, TV shows, video games and collectibles, or for my main job as an office supplies supplier. Being permanently between two homes, I had to find a screen able to allow me to work at home (telecommuting) as well as to give my time for my media but also to watch many movies, series and other documentaries. So I had to find a monitor at a good price that could meet my many expectations and my choice was a Schneider SC24-M1F.
Equipped with an IPS panel and Full HD technology this screen provides a real visual comfort thanks to the sharpness of the screen, rich color images and a viewing angle up to 180 °. Ideal for screen sharing, this monitor is easy to take anywhere with full connectivity and features fast refresh rates (75 Hz) and a wide tilt range (-5° to 15°) for increased eye comfort. It minimizes distractions and creates multiple screen configurations thanks to its frameless design on three edges. It benefits as connectors of a VGA output, 1 HDMI output and an audio output.
This screen is not only an excellent choice for working but also for watching movies and series at home. I do not regret my choice and can only recommend this screen if you are looking for a 24 inch monitor with an excellent quality-price ratio
Technical data :
Model | EAN SC24-M1F | 3527570076657
Visible image size (diagonal): 24 inches
Active display area: 23.8 inches
Native Resolution: 1920 x 1080 pixels - 75Hz
Aspect Ratio: 16:9
Pixel size: 0.275 x 0.275 mm
Brightness: 200cd/sqm
Color depth: 16.7 million
Contrast ratio (typical) 3000:1
Viewing Angle (typical) (vertical / horizontal) 178° | 178° Response Time (typical)
Response time (typical) 5msG2G
Panel Type IPS
LED backlight
Frame Color Black
Connectivity: 1xVGA + 1xHDMI + Audio Out connectors
Power Consumption: (normal operation) 22W
Power consumption (active-off mode) <0.5W
Dimensions (with stand):
Height (mm) 417.6, Width (mm) 541.6, Depth (mm) 207.33
Weight : Weight (without stand) 2.5 kg, Weight (with stand) 2.6 kg, Weight (with packaging) 3.64 kg
(Source : Press release)