By Mulder, 27 may 2021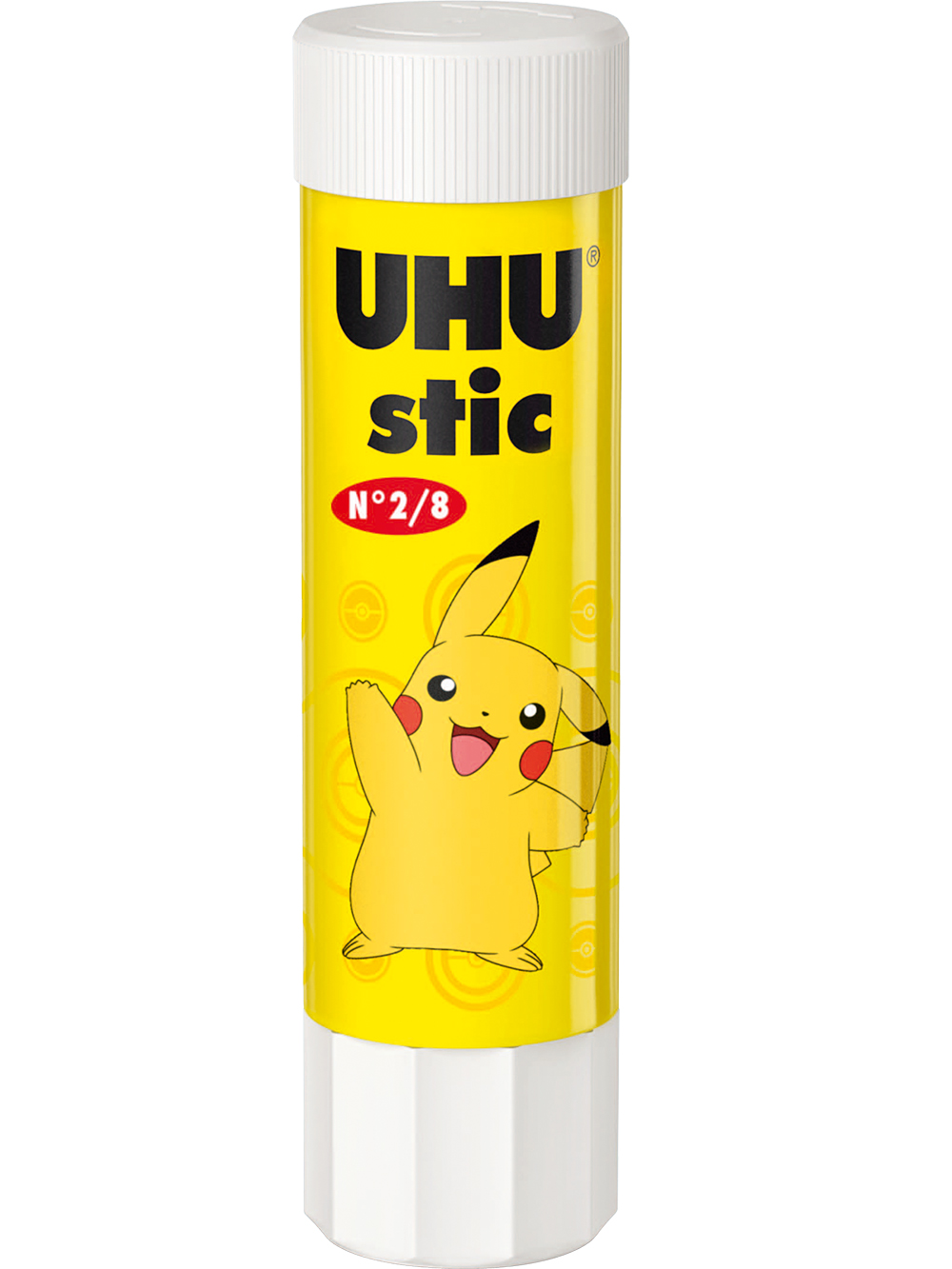 While some people haven't planned their summer vacations yet, others are already planning for back to school. This is the case of the brand UHU which launches in June its back to school collection. This year, UHU products will be yellow and will proudly display the colors of Pikachu and its Pokémon friends. The trend will also be green with sustainable products made from vegetable or recycled plastic.
The UHU stic: the essential for a successful back to school
Face to use the UHU sticks without solvent and cold washable allows children to quickly make all the collages of everyday life. The glue is composed of 98% of natural ingredients!
the kit of 10 sticks of 8.2g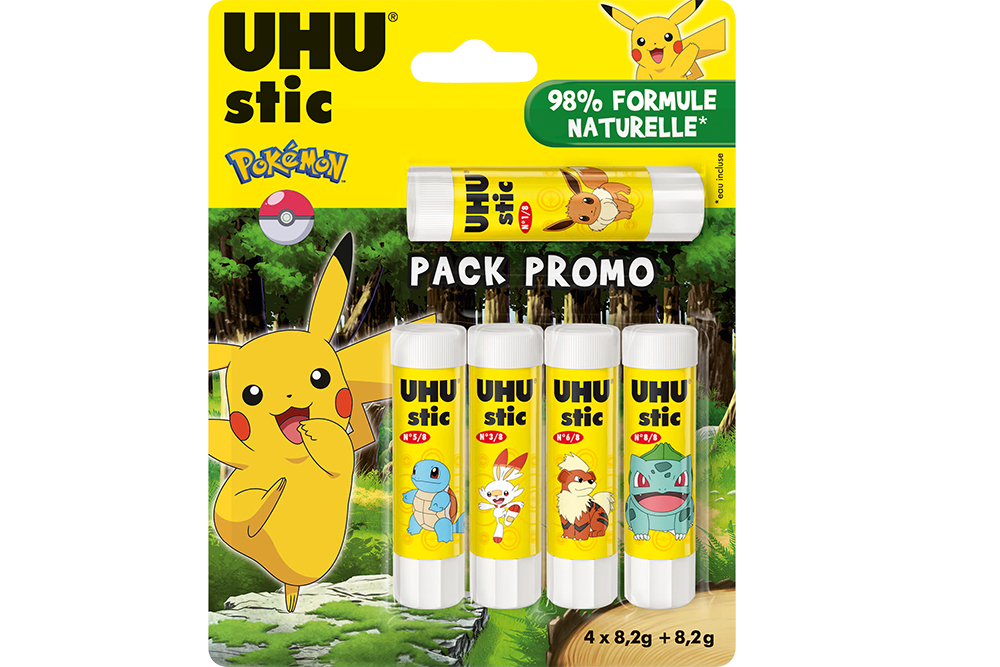 the collector pack of 8 sticks of 8.2g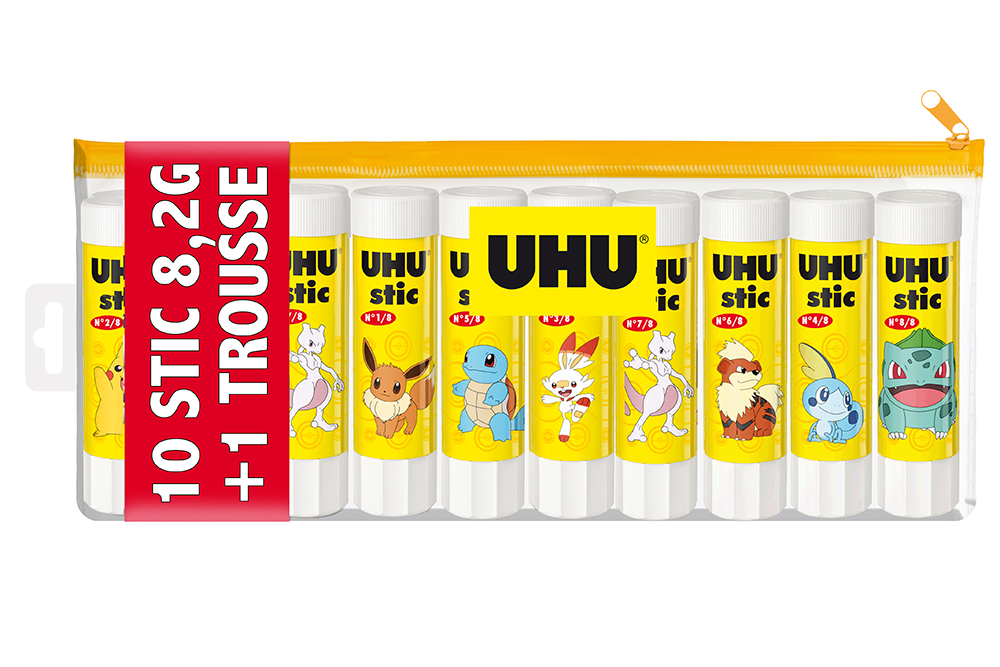 the pack of 2 sticks of 21g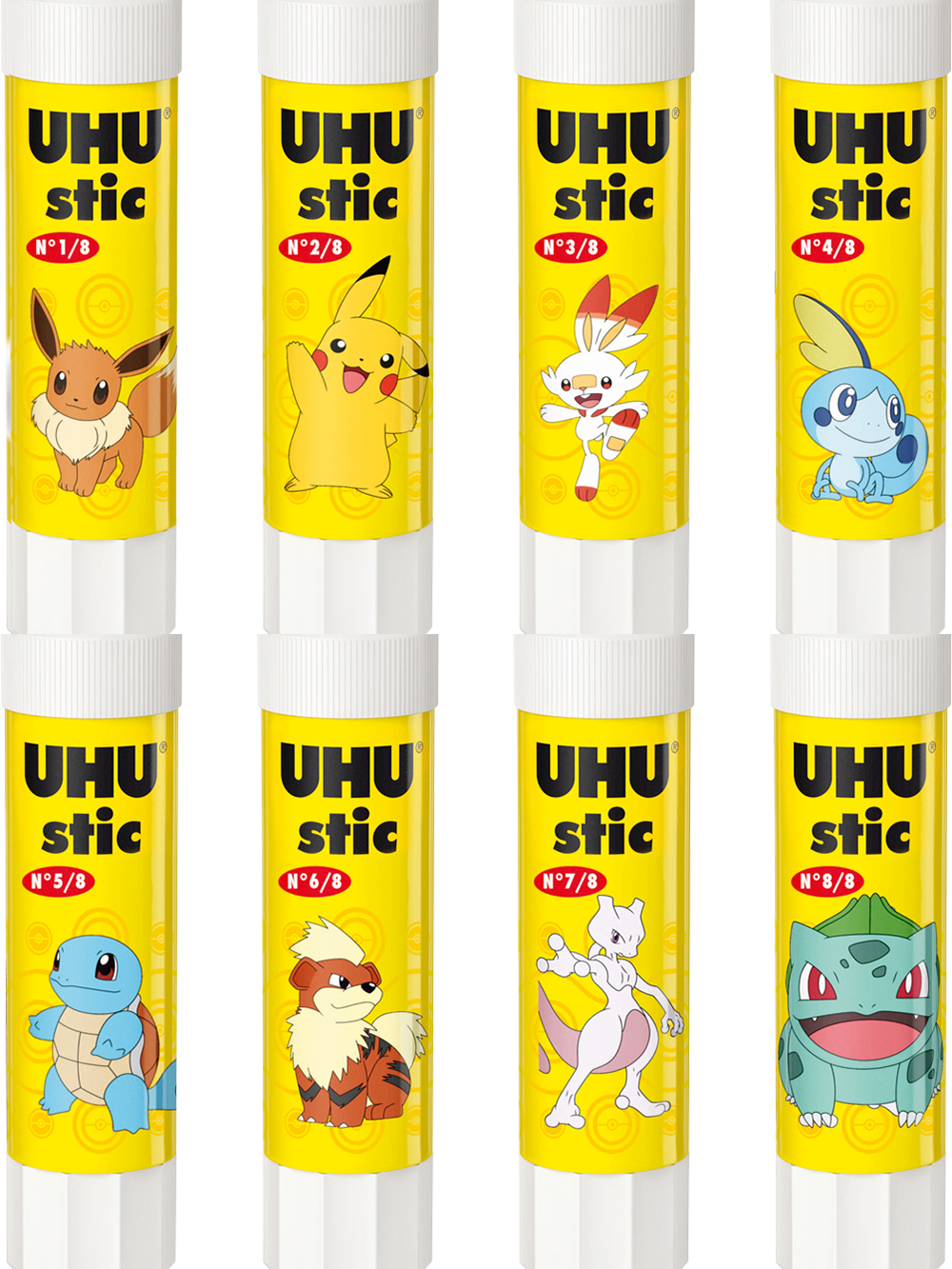 UHU correction roller: for a clean and natural copy!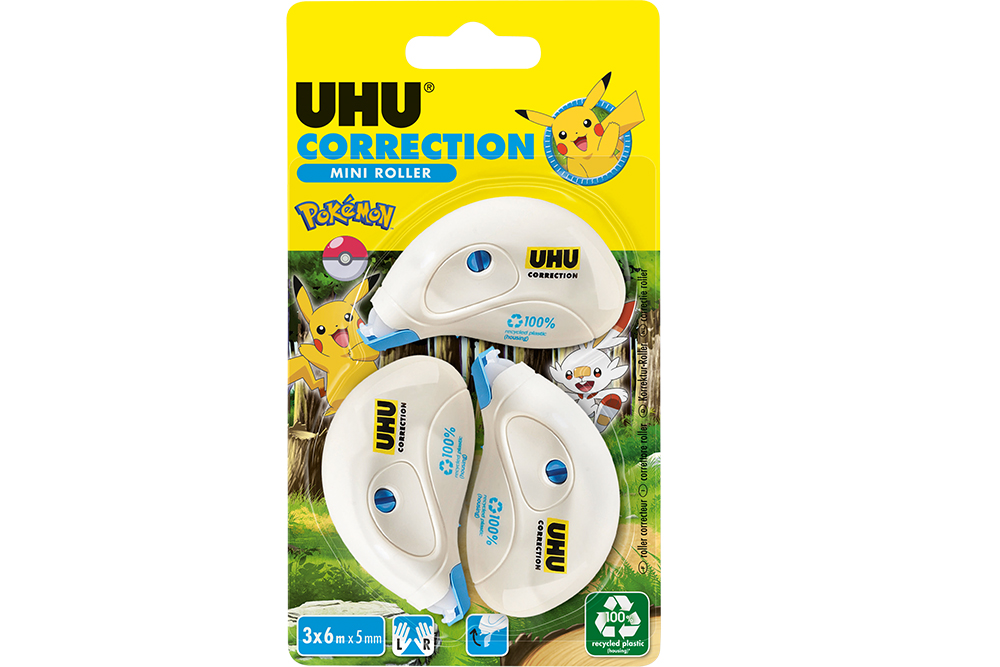 The mini UHU correction roller slips into the kits to quickly correct the slightest error. By writing over it immediately the correction will go unnoticed! The rollerball is made of 100% recycled plastic.
With UHU 3 in 1 ReNature glue, you can work while protecting the environment!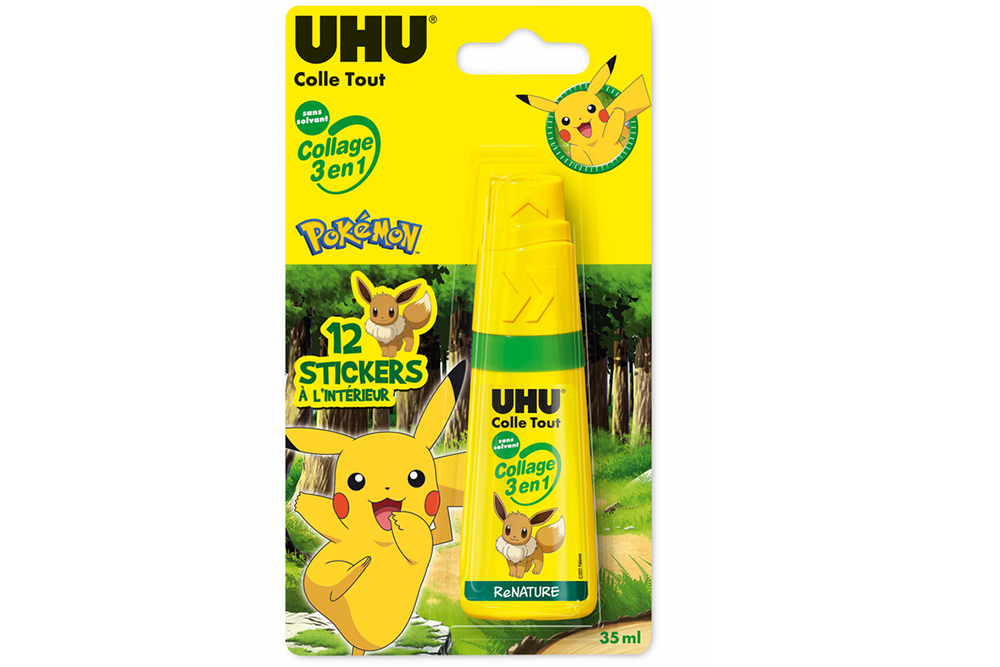 A universal glue with proven efficiency, whose refillable bottle is dated with a unique swivel application head for custom gluing! precise, fine or wide. In addition to a 70% natural ingredient formula, the bottle is made of 88% recyclable bioplastic extracted from sugar cane. Tested under dermatological control.
UHU white patafix: to stick, unstick, re-stick without ever piercing!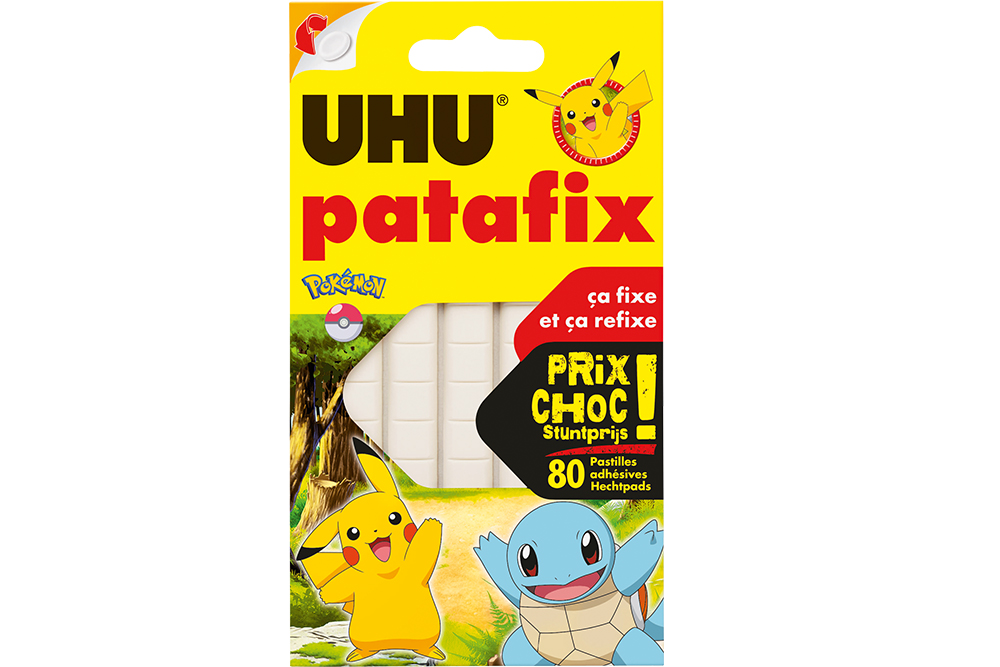 The UHU Patafix adhesive pads are ideal to fix at will, without damaging, small objects (photos, posters, frames..) on walls, furniture and windows.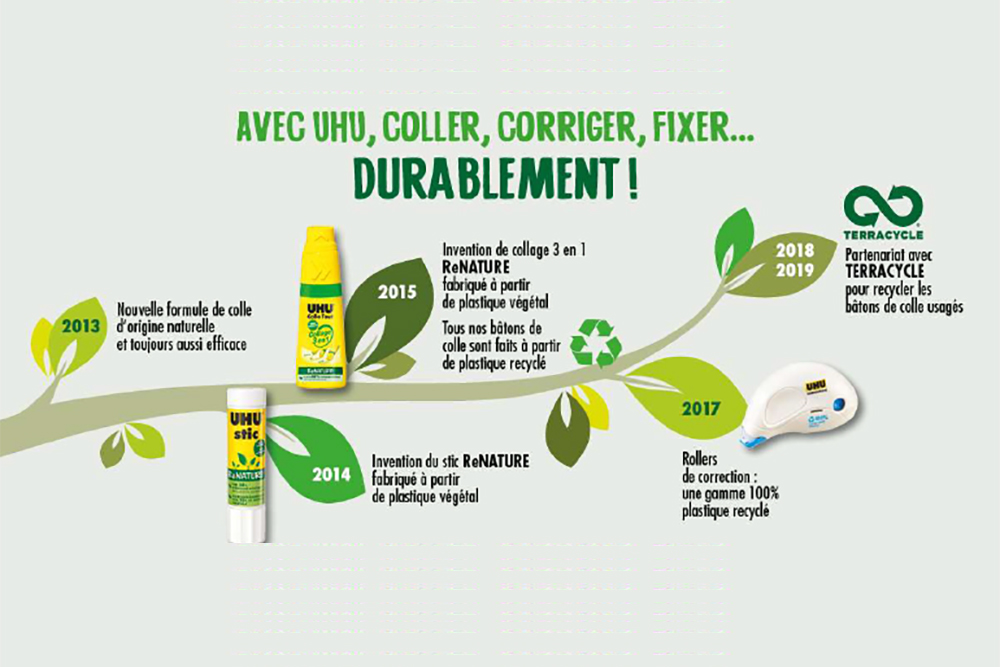 (Source : Press release)