By Mulder, 26 may 2021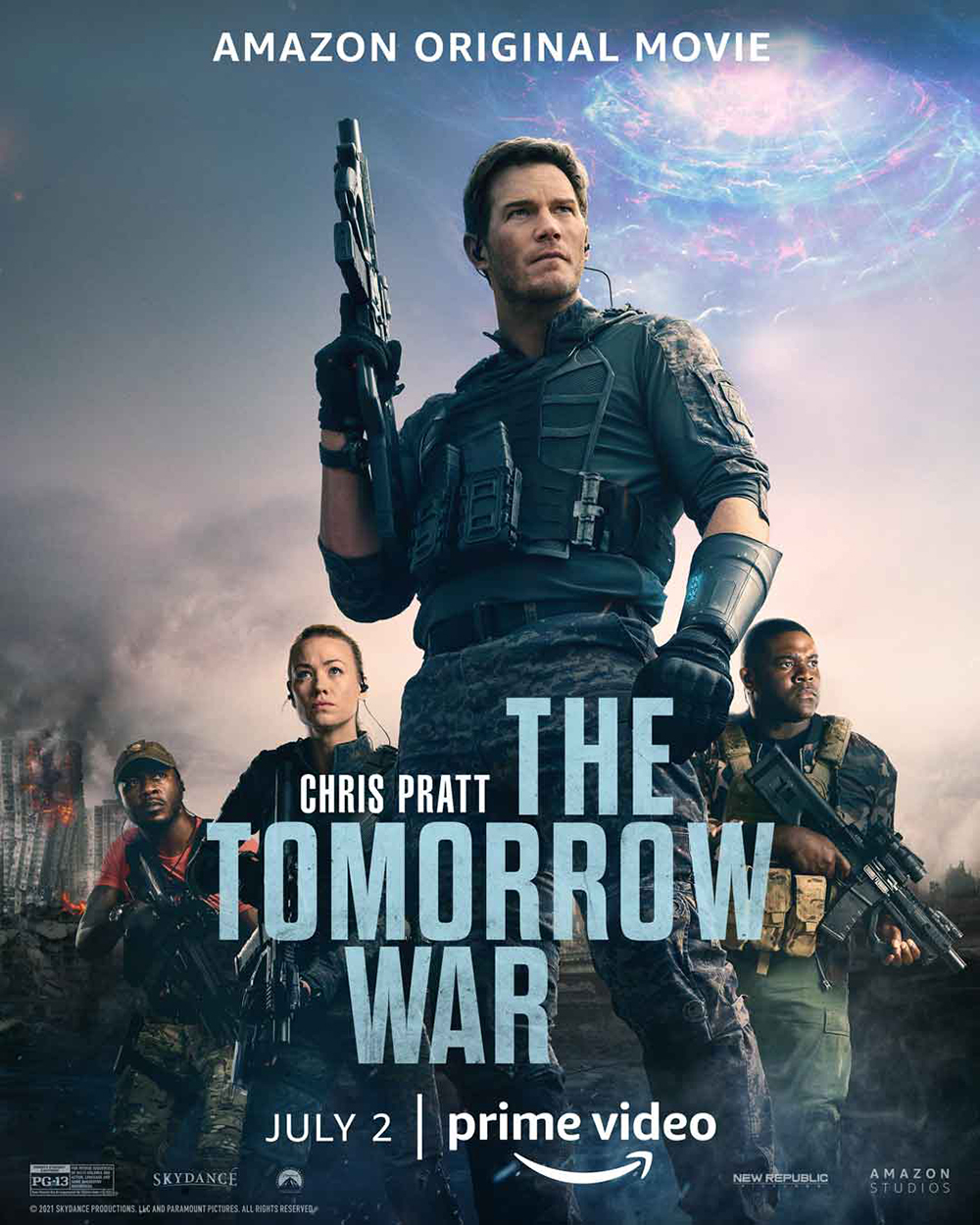 The Tomorrow War is an upcoming American military science fiction action film directed by Chris McKay in his live-action directorial debut, produced by David Ellison, Dana Goldberg, Don Granger, David S. Goyer, Jules Daly and Adam Kolbrenner, and written by Zach Dean. The film will star Chris Pratt, Yvonne Strahovski, Betty Gilpin, Keith Powers, Mike Mitchell, Sam Richardson, and J. K. Simmons, with Pratt also executive producing the film.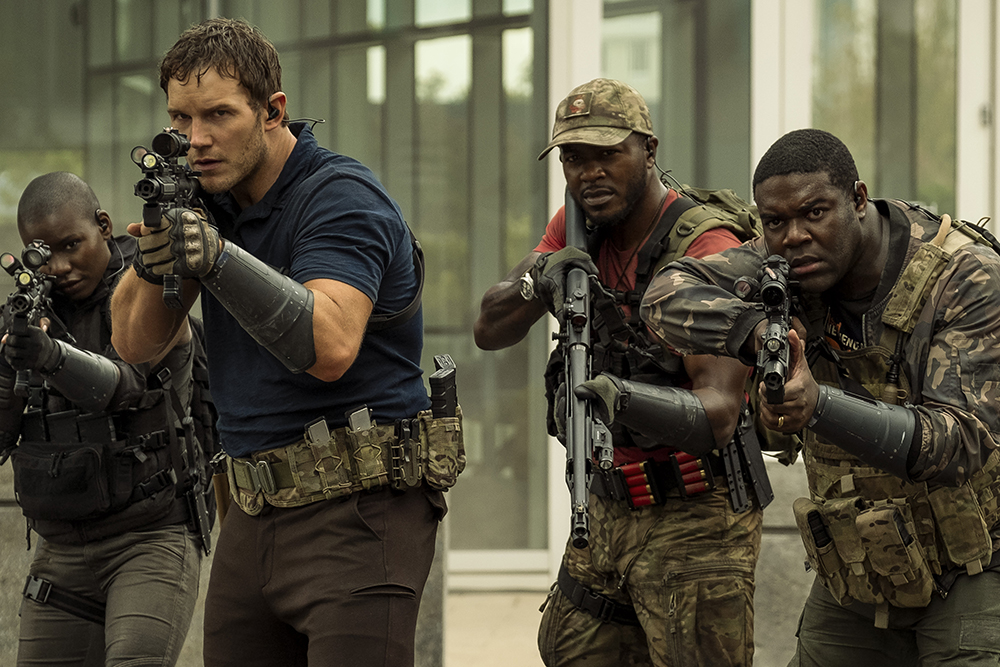 The film, which is set in the near future, focuses on humanity's war against an alien invasion, hoping to win it by using scientists' new ability to draft soldiers from the past to the war. Filming began on September 1, 2019, with Lincolnton, Georgia, Atlanta and Iceland as filming locations. Filming wrapped on January 12, 2020.
The film was originally scheduled to be released on December 25, 2020, by Paramount Pictures. But due to the COVID-19 pandemic, it was pulled from the schedule and later rescheduled to July 23, 2021, taking the release date of Mission: Impossible 7 and then later pulled from the schedule again. In January 2021, Amazon Studios was in final talks to acquire the film for a reported $200 million. In April 2021, it was announced that Amazon acquired the film and is set to release it on Prime Video on July 2, 2021.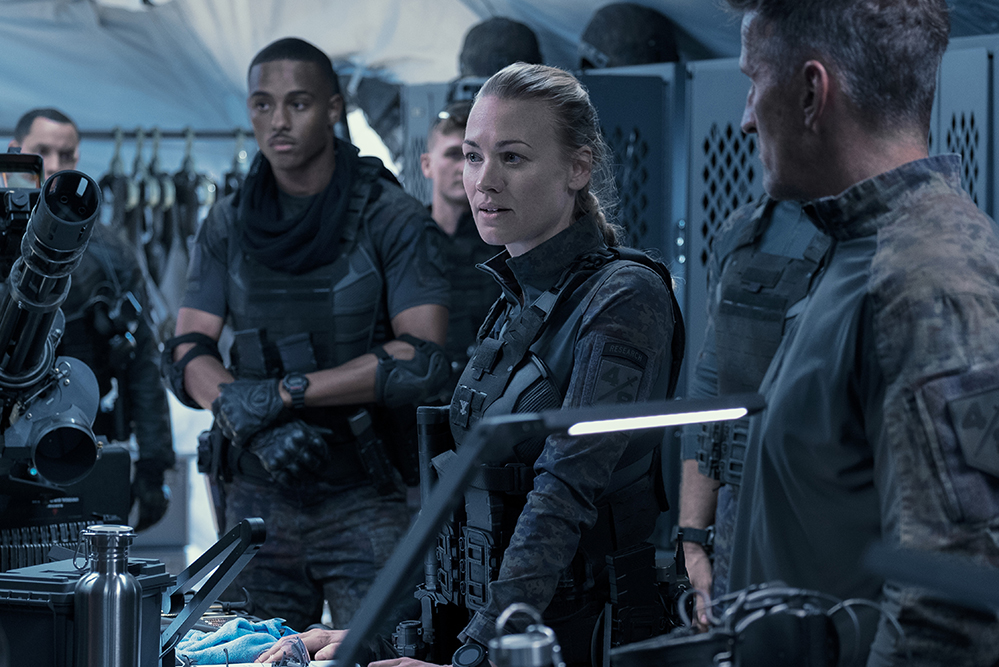 Synopsis :
the world is stunned when a group of time travelers arrive from the year 2051 to deliver an urgent message: Thirty years in the future mankind is losing a global war against a deadly alien species. The only hope for survival is for soldiers and civilians from the present to be transported to the future and join the fight. Among those recruited is high school teacher and family man Dan Forester (Chris Pratt). Determined to save the world for his young daughter, Dan teams up with a brilliant scientist (Yvonne Strahovski) and his estranged father (J.K. Simmons) in a desperate quest to rewrite the fate of the planet.
The Tomorrow War
Directed by Chris McKay
Produced by David Ellison, Dana Goldberg, Don Granger, David S. Goyer, Adam Kolbrenner, Jules Daly
Written by Zach Dean
Starring Chris Pratt, Yvonne Strahovski, Betty Gilpin, Keith Powers, Sam Richardson, J. K. Simmons
Music by Lorne Balfe
Cinematography : Larry Fong
Edited by Roger Barton
Production companies : Paramount Pictures, Skydance Media, New Republic Pictures, Phantom Four Films, Lit Entertainment Group
Distributed by Amazon Studios
Release date : July 2, 2021 (United States)
Running time : 140 minutes
Photos : Copyright Amazon Studios