By Mulder, 13 may 2019
Complete with an electrifying soundtrack performed by Buckley, Wild Rose is a joyous human story steeped in music, courage, family, and achieving your dreams - no matter how far away they may appear. After all, all you need are three chords and the truth. Wild Rose is a British musical drama film directed by Tom Harper and starring Jessie Buckley, Julie Walters, Sophie Okonedo, Jamie Sives, Craig Parkinson, James Harkness, Janey Godley, Daisy Littlefeld, Adam Mitchell, Ryan Kerr, and Nicole Kerr. The screenplay was written by Nicole Taylor.
The film had its world premiere at the Toronto International Film Festival on 8 September 2018 and was released on 12 April 2019, by Entertainment One in the United Kingdom and will be released in United States 14 june 2019 and in France 17 july 2019.
Q : How did this story come together in screenplay form?
Nicole Taylor : The character of Rose-Lynn Harman popped into my head about ten years ago, she just started chatting, I could hear her voice in my head, she felt real, and I knew everything about her — it was less like writing a character and more like transcribing the words of a real person, she just lodged inside of me, and I knew I had to write about her.
Q : Where did the country music aspect of the story come in — are you a fan?
Nicole Taylor : I've been a massive country fan since I was 12 or 13 — and it was extremely uncool to be into country growing up in Glasgow, it was the love that dare not speak its name. But there was a subculture of country music in Glasgow, including a version of the Grand Ole Opry on the south side of the city, I used to go there when Nashville stars came to town, I'd queue up at the stage door. My friends were into Blur and Oasis, and I was going to see Lyle Lovett, Mary Chapin Carpenter and Garth Brooks. It was an obsession — I felt the same as Rose-Lynn does about
country music.
Q : Who is Rose-Lynn Harlan in your own words?
Nicole Taylor : The very first line I ever wrote about this girl is that she's "thrillingly, glitteringly alive, more alive than you," and that's how I think of her — she's an incendiary spark, but she's also got the germ of self-destructiveness in her; she's chaotic, and slightly cracked, but when she's singing country, she's coherent to herself, that's how she can express herself emotionally, and understand herself. The rest of the time she's got the emotional intelligence of a brick. But she's this live wire — someone who's irresistible and electric.
Q : This is also a mother and daughter movie. Describe the dynamic between Rose-Lynn and Marion...
Nicole Taylor : One of the reasons I wrote this story is because there's an argument at the heart of it between mother and daughter with a for and against on either side — it's perfectly valid for Rose-Lynn to want to pursue her talent and it's perfectly valid for Marion to want her to settle down and take responsibility for her kids. I didn't know the answer to the question What does Rose-Lynn deserve? But once you've got kids, does that mean you have to settle down and put away your dreams? The relationship between Rose-Lynn and her mother, and to an extent between Rose- Lynn and her own daughter as well, made for three generations of women who can't talk to each other. And that's something I had a lot to say about, because it's quite a common thing for Glasgow women. Theirs was a dynamic I had in my head from the beginning and wanted to explore.
Q : Describe the dynamic between Rose-Lynn and her employer Susannah...
Nicole Taylor : Every British film has some aspect of class in it and this one is no different. When you're talented like Rose-Lynn, it's not that difficult to find people who want to mentor you; it's also not that difficult to find people who are charmed by your charisma. Whether or not that person can really see you, and therefore help you, becomes a deeper question. There're always those people who are kind of bored in life, who are up for laundering their boredom through whatever you've got going on, so that was a relationship I wanted to explore between Rose- Lynn and Susannah, two women of different classes.
Q : Glasgow, your birthplace, is a strong character in this movie. What makes it cinematic in your opinion?
Nicole Taylor : What I love about Glasgow is the way people speak, there's a natural, deadpan funniness, an unwillingness to suffer fools, and a real lack of sentimentality, so I just love writing Glasgow dialogue. As for writing the city, it's just such an interesting place; it's the second city of the Empire, with tons of Victorian architecture. But the spirit of the people just permeates the look of the place, it's hard for me to describe it, because I'm from there, but I think Tom just captured the look of the place, its rhythms. It's an exciting and spontaneous place to be, and the light is so specific there, it's very white...
Q : This is Jessie Buckley's breakout turn, and she more than delivers in this movie. What was itlike to see your character brought to life by this gifted actor?
Nicole Taylor : When I described Rose-Lynn as "thrillingly, glitteringly alive," that exact thought crossed my mind the first time I met Jessie, I was agape, because I couldn't believe this person existed — she looks so much like Rose-Lynn, with her red hair, her energy, her spark. And then when I heard her sing, I knew this long odyssey had come to an end. To this day, it's one of the most exciting moments that's ever happened in my career — that this character that's felt more real to me than friends and family suddenly takes form after so many years. She also brought her own special warmth to the character, along with that incredible voice. It was a relief to pass it over to her, and such fun, because she's a wonderful person, and a talented actor and singer.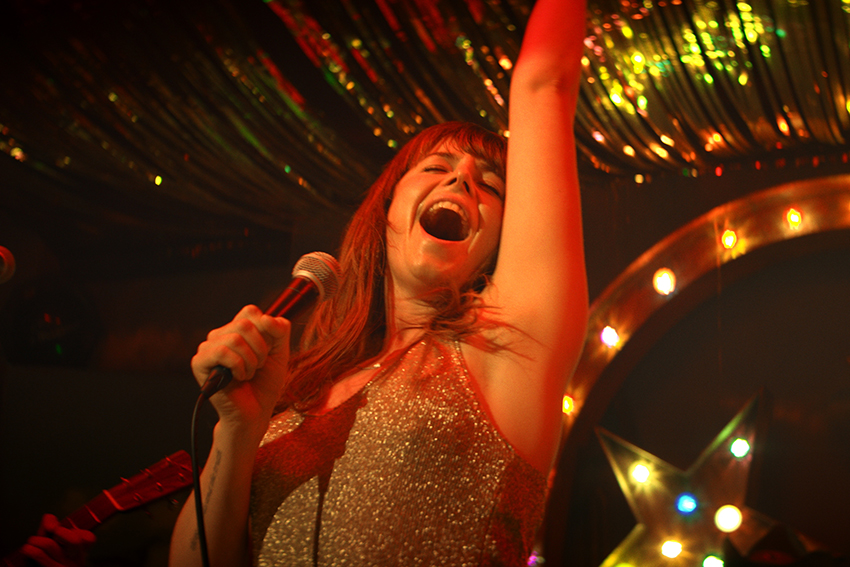 Q : Julie Walters brings a unique kind of motherhood to this role. What was it like watching Marion come to life in her hands?
Nicole Taylor : To me, there's no better actor in the world to play an emotionally constipated person than Julie Walters — she did it in Educating Rita, she did in Billy Elliott, and this woman needs no dialogue in order to convey exactly what she's feeling. So, for a character who is unable to talk about her feelings, who has all these undigested emotions, you simply could not do better than Julie Walters. We were so lucky to get her, and she and Jessie had a lovely chemistry.
Q : This is your first feature film — what are some of the major differences in writing material for the big screen?
Nicole Taylor : As far as my actual approach to writing, there is no difference. I like to do one project at a time, and I like to dissolve myself into it utterly, even if it takes years. I always say it's like writing from the inside out until the characters feel completely real to me. Everything around my writing process is totally different, the major thing with an indie film being that you never know whether it's going to get made. It's the Wild West — one minute you've got the money, the next minute you don't; then you've got the director, then you don't. Whereas in television, once you've got the green light, you just get on with it. I enjoy them both, but I knew that Rose- Lynn deserved a film, and I knew I had to write it as a film.
Q : From the writer's perspective, what is this movie trying to say? What are some of its key themes?
Nicole Taylor : One of the themes revolves around the notion of home. So many people have had the experience, as I have myself, of feeling like you have to leave where you come from in order to be who you are, because if you're not allowed to want the things that you want, then how can you ever be yourself? It's this notion of getting away and blooming someplace else, like Rose- Lynn thinks she'll do in Nashville. But as so many of us have discovered, if you want to create something, if you want to write a screenplay or make a film, or just be your whole, coherent self, then you have to reconcile where you come from with where you are trying to go in life.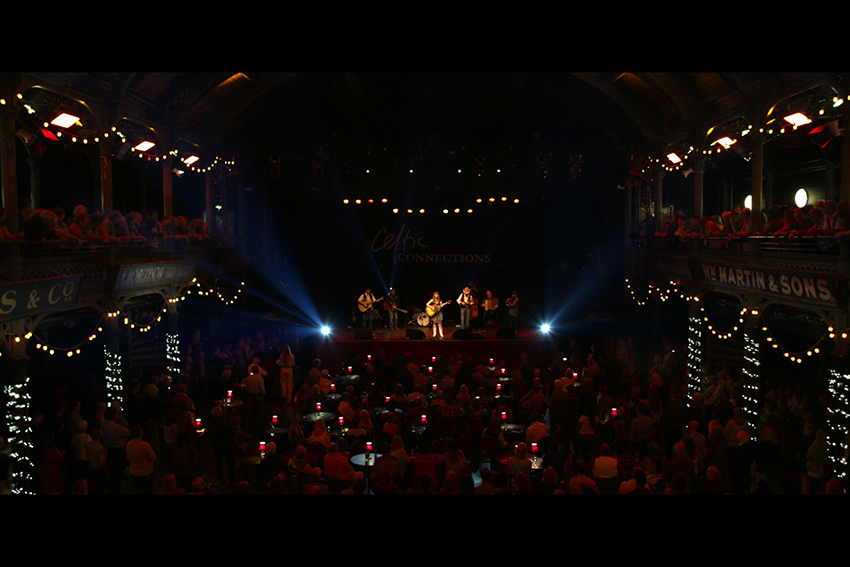 Q : This is also a movie about being true to your dreams versus taking responsibility...
Nicole Taylor : Wild Rose is almost an anti-wish fulfillment story in that it's more interested in examining the reality than the dream itself. Those TV talent shows have been popular here for years now, and I always used to watch them thinking, I'm so much less interested in the dream than I am in the reality — because what's it actually like to be that talented only to have to go home at the end of the night to a flat with your mom, who wants you to be a hairdresser, or maybe you've got existing responsibilities. Everyone dreams in the context of responsibilities, and I thought to myself as I was writing this, what does that feel like from the inside?
Q : Were you aware of Jessie Buckley's career prior to her work in this movie?
Nicole Taylor : I became aware of her when Tom Harper read the first two pages of the script and knew immediately who could bring Rose-Lynn to life, and then I saw a clip of Jessie singing — and that was it. I've watched everything she's done since, but before we met through Tom, I wasn't aware of her earlier performances.
Q : What was it like to watch Jessie fill Rose-Lynn with that amazing voice?
Nicole Taylor : It's pure unalloyed joy, every time I hear her sing it does that thing that country music has done to me since I was 12 years old. As I say in the movie, it gets what's in there out — it's not just that she's got this beautiful voice, the way Jessie expresses feelings through music is exactly how I imagined Rose-Lynn was able to do it. Jessie is also unvarnished, her singing is pure, and it's got that thing that the best country music voices have, something called honey in the brains. I can't get enough of her singing! I'm a total groupie — every time she does a gig in London or Glasgow, I'm there.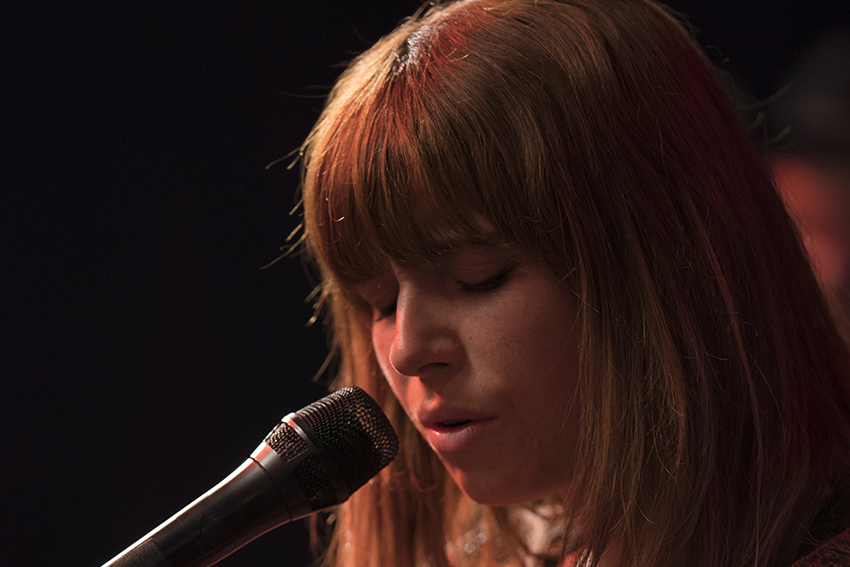 Q : You also wrote songs together for the movie... did you find that kind of writing easy?
Nicole Taylor : It was hard to take myself seriously at first because I felt like I was an imposter. Jessie is super musical, and she's from a musical family, so she's great at everything, whereas I'm a very basic drum-kit player. But I had a few ideas for songs because they were written from Rose-Lynn's point of view, so that's how we started writing. Once I loosened up and chilled out, the songs just came, because Jessie and I both knew Rose-Lynn so well, it came easily to us. For about six months, she would sit in my living room with some musicians and go to it — it was a way of not letting go of the character even after the film had wrapped
Synopsis :
Jessie Buckley delivers an unforgettable, star-making performance as Rose-Lynn Harlan, a rebellious country singer who dreams of trading the working-class streets of Glasgow for the Grand Ole Opry of Nashville. Fresh out of prison, Rose-Lynn juggles her menial job, two children, and committed mother, expertly portrayed by Oscar-nominee Julie Walters, as she pursues her bold ambition of a oneway ticket to musical stardom. With the support of her boss (Sophie Okonedo), Rose-Lynn embarks on a life-changing journey that challenges her sense of self and helps her discover her true voice.
Wild Rose
Directed by Tom Harper
Produced by Faye Ward
Written by Nicole Taylor
Starring Jessie Buckley, Sophie Okonedo, Julie Walters
Music by Jack Arnold
Cinematography : George Still
Edited by Mark Eckersley
Production companies : Fable Pictures, Creative Scotland, Film4 Productions, British Film Institute
Distributed by Entertainment One (United States), SND (France)
Release date : 8 September 2018 (TIFF), 12 April 2019 (United Kingdom), 14 June 2019 (United States)
Running time : 101 minutes
Photos and videos: Copyright Neon
(source: Wild Rose press notes)