By Mulder, 13 may 2019
Complete with an electrifying soundtrack performed by Buckley, Wild Rose is a joyous human story steeped in music, courage, family, and achieving your dreams - no matter how far away they may appear. After all, all you need are three chords and the truth. Wild Rose is a British musical drama film directed by Tom Harper and starring Jessie Buckley, Julie Walters, Sophie Okonedo, Jamie Sives, Craig Parkinson, James Harkness, Janey Godley, Daisy Littlefeld, Adam Mitchell, Ryan Kerr, and Nicole Kerr. The screenplay was written by Nicole Taylor.
The film had its world premiere at the Toronto International Film Festival on 8 September 2018 and was released on 12 April 2019, by Entertainment One in the United Kingdom and will be released in United States 14 june 2019 and in France 17 july 2019.
Q : How did this project come your way?
Tom Harper : I had just come back from Texas, where I was working in Austin and listening to a lot of country music, both live and on the radio. I was meant to be doing something on my current project, The Aeronaut, but it was coming together slowly. My friend, the producer Faye Ward, called and she asked if I wanted to read this project that at the time was called Country Music, and seeing as I had been listening to so much country music, I said why not? Within a couple of pages, I fell in love with the script, and the character Rose-Lynn Harlan, and I knew exactly who should play her. I told Faye, we've got to make this, and as soon as possible.
Q : You were reconnecting with Jessie Buckley after working together on War & Peace. How did she stand out in your eyes?
Tom Harper : In life you occasionally stumble across people who you not only think are wonderfully talented, but you also connect with personally. Early on in War & Peace we realized we inspired one another and could get the best out of each other, and so when that project ended, we both started looking for something else to work on. Wild Rose came along at just the right time.
Q : When did you know she could sing?
Tom Harper : She sang actually in War & Peace. It's a classical piece, and the character of Marya Bolkonskaya in general couldn't be more different than Rose-Lynn Harlan — in terms of the music, it's on the opposite end of the spectrum. So, we knew she was musical, and I knew she could sing, but I didn't know that she could sing country music.
Q : Why else was Jessie Buckley right for the part of Rose-Lynn Harlan?
Tom Harper : By page two, as I was reading the script, I knew it had to be Jessie, and I knew I could only make the film with her — because if Rose-Lynn isn't cast perfectly, the film wouldn't work. You wouldn't be able to bring it to life or make it work in reality because it's such a difficult part, finding someone who's feisty that can have the kind of charisma to lead you through some of the tough decisions she makes. Rose-Lynn isn't particularly likeable at times, so you need someone that's going to be able to take an audience on a journey and convey the brilliant musicality she has as well, I think that's few and far between in terms of available actors.
Q : There is also a very strong mother-and-daughter component to this movie, how did you goabout casting Julie Walters?
Tom Harper : We were pretty lucky overall in terms of the casting, it very rarely happens like this. Julie was the first person we went to for Marion, and Faye and I met her for a cup of tea. She was a little bit hesitant, despite loving the script. I think she knew that it was quite close to the bone for her. There was something of her own relationship with her mother, her being an actress, and what her mother wanted for her in life, and how that changed over time. But she loved the idea of playing the role. She got along with Jessie from the very beginning and when two actors stimulate each other and get on as well as they did, it makes the process very easy. Sophie Okonedo also stands out in the casting, as Susannah, Rose-Lynn's employer... I'd worked with Sophie before on my feature War Book and she's a brilliant actress — because her range is so great, she can play tough characters that go through a big emotional upheaval. But when I worked with her, I saw this other side to her, she also has gravitas, and lightness, and humor, and a wonderful sparkle to her. Where she's really fantastic is her ability to make everything grand and believable. There's a slight danger with a role like Susannah in Wild Rose in that it feels slightly peripheral, so it needed someone very honest and open who could ground that role, and I think she does that fantastically.
Q : How did the child actors get along with Jessie?
Tom Harper : When working with child actors, you need to be responsive to their needs, particularly with someone like Adam, who played Lyle, and who had never done a movie before, he was only six years old when we filmed. He only had a limited amount of time on set, and an even shorter attention span, so we had to construct certain days and scenes around him, enabling him to give his best performance. Sometimes that would mean we would improvise a scene, or Jessie and Daisy, who plays her daughter, would slip into character beforehand and jump right into the scene, and Adam would follow along. Sometimes they did it more rigidly, giving more specific instructions, depending on his mood at the time. We had to be open to what would give the child actors the best environment in order for them to do their best work, which is true for any actor. It's about reading the energy of the room and adapting your filming style to the demands of the scene.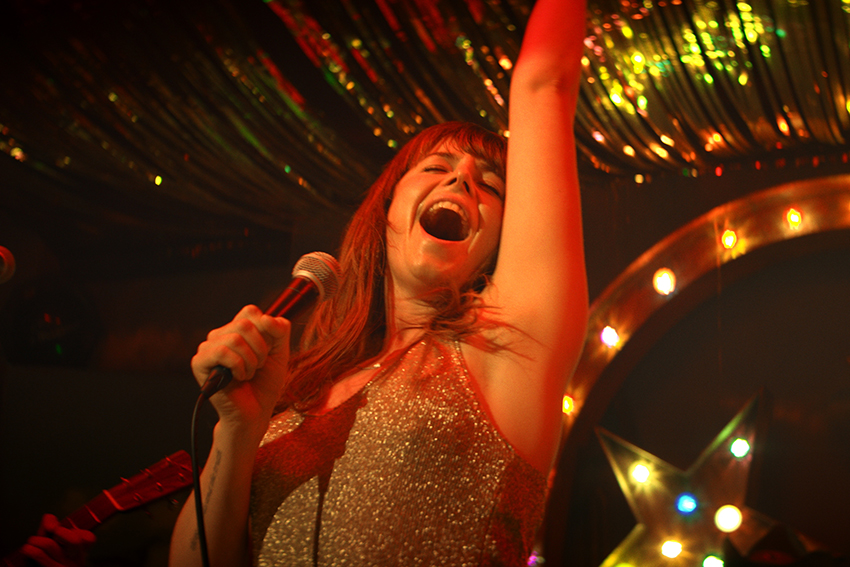 Q : Glasgow is a strong presence in this movie. What was your familiarity with the city prior to filming there?
Tom Harper : Our writer, Nicole Taylor, is from Glasgow, and has a close relationship with the city. I've been there a few times in my life, but I never spent a great deal of time in the city. So it was interesting, knowing the script so well, but not knowing the city as well as I knew it from the story. Being an outsider, I think you can bring a different perspective than someone who knows a place intimately. Because Nicole knew it so well, it made us a nice duo, seeing it more objectively from my perspective. It's a place that's very infectious, it's easy to slip into life there. And it's quite friendly, with lots of great beauty — wherever you go, you can see the surrounding countryside. But it's also teeming with life and creativity, all the things you'd want from a big city. It's a special place, despite all the rain.
Q : What was your knowledge of country music prior to this film? Were you a fan?
Tom Harper : Like most people, I had a good awareness of some country music —surface stuff, like Johnny Cash and Dolly Parton, but I didn't have any great insider knowledge, other than the fact that I had somehow wound up working in Texas, and it had gotten into my bones. It's always a music that I've responded to and loved, but the journey of this film has only increased my love for country music... One doesn't expect country music to flourish in a place like Glasgow — describe the incongruity. Once you scratch the surface, it doesn't seem incongruous for a couple of reasons. First of all, there's a large and healthy country music scene in Glasgow, but when you go even deeper, you realize the roots of country come from Celtic music and came over with immigrants from Scotland and Ireland a couple of centuries ago. If you listen to Celtic music now, or country music, or bluegrass, certain elements, including the instrumentation, are very similar. Once, when I was in Nashville, checking out a gig there, and Jessie was in Glasgow watching a jam, we sent videos to each other of what we were watching, and while there were strong local inflections, the similarities were quite apparent.
Q : What was it like directing Jessie's vocal performances?
Tom Harper : At the time, you're going to work, and doing your best to realize the script, and capture the magic of the singing — you're immersed in it, and you're working together as a team to reach these places of magic, but very occasionally you step out of yourself, and remind yourself, wow, this is why we do what we do, so that when the magic happens, and reveals itself, you can feel like you were there when it happened.
Q : What do you think this movie is trying to say?
Tom Harper : You can't separate your hopes and your dreams from your responsibilities — and in order to be a well-rounded person, and reach your potential, you have to marry the two. You can't do one without the other...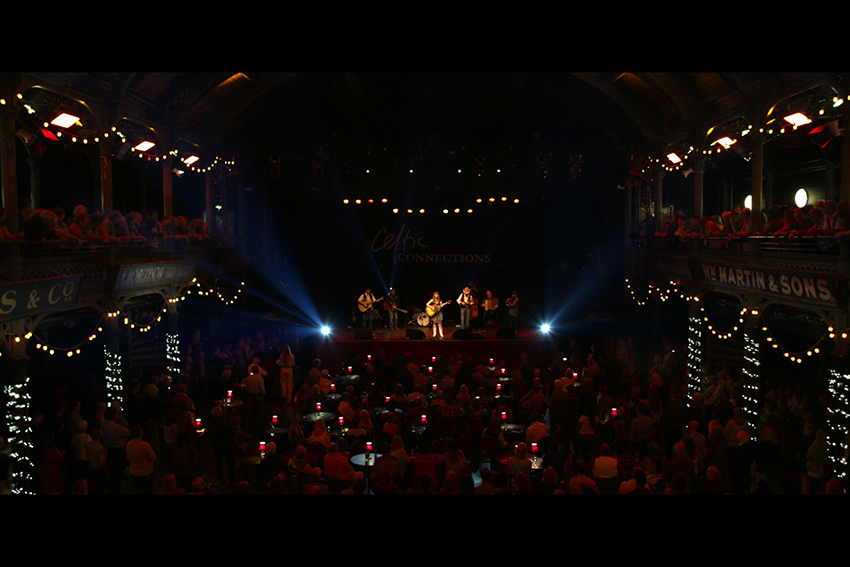 Synopsis :
Jessie Buckley delivers an unforgettable, star-making performance as Rose-Lynn Harlan, a rebellious country singer who dreams of trading the working-class streets of Glasgow for the Grand Ole Opry of Nashville. Fresh out of prison, Rose-Lynn juggles her menial job, two children, and committed mother, expertly portrayed by Oscar-nominee Julie Walters, as she pursues her bold ambition of a oneway ticket to musical stardom. With the support of her boss (Sophie Okonedo), Rose-Lynn embarks on a life-changing journey that challenges her sense of self and helps her discover her true voice.
Wild Rose
Directed by Tom Harper
Produced by Faye Ward
Written by Nicole Taylor
Starring Jessie Buckley, Sophie Okonedo, Julie Walters
Music by Jack Arnold
Cinematography : George Still
Edited by Mark Eckersley
Production companies : Fable Pictures, Creative Scotland, Film4 Productions, British Film Institute
Distributed by Entertainment One (United States), SND (France)
Release date : 8 September 2018 (TIFF), 12 April 2019 (United Kingdom), 14 June 2019 (United States)
Running time : 101 minutes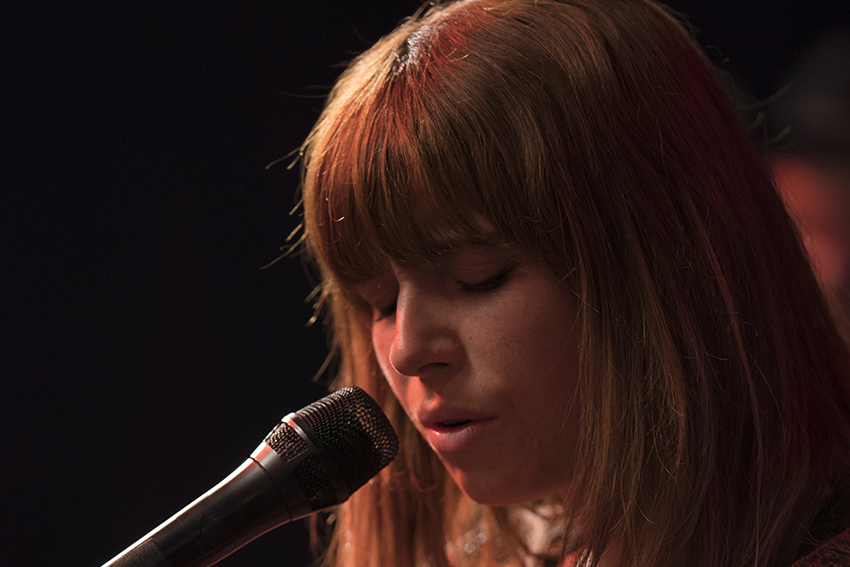 Photos and videos: Copyright Neon
(source: Wild Rose press notes)