By Mulder, 16 may 2019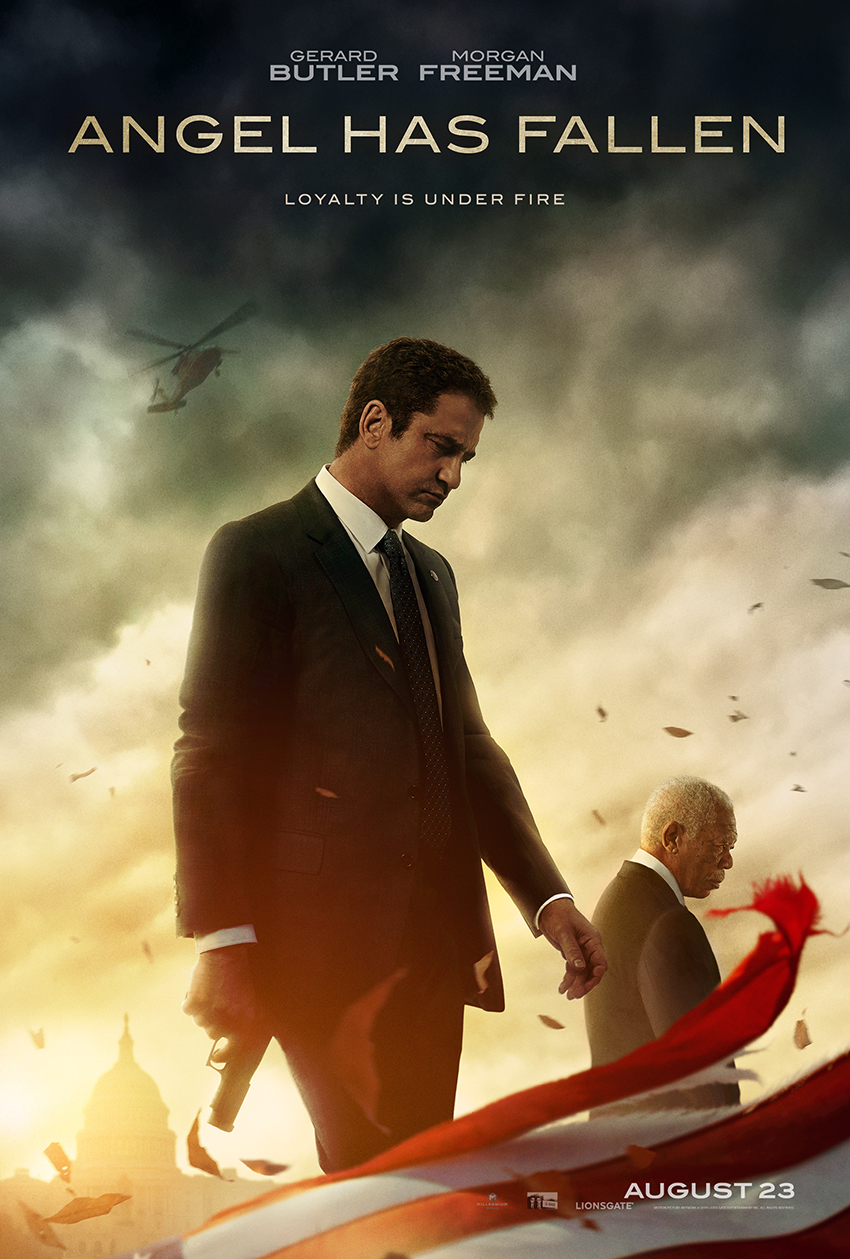 New US president
New era for Secret Service Agent Mike Banning
But same amazing action movie…
Be Ready….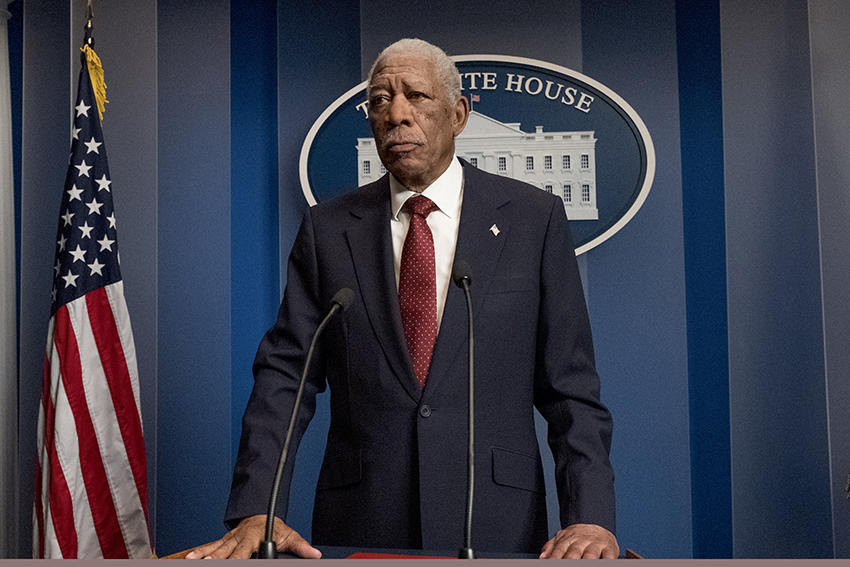 Angel Has Fallen is an upcoming American action thriller film directed by Ric Roman Waugh and starring Gerard Butler. The screenplay is written by Robert Mark Kamen and Matt Cook & Ric Roman Waugh, story by Creighton Rothenberger & Katrin Benedikt, and based on characters created by Creighton Rothenberger & Katrin Benedikt. Lionsgate and Millennium Media present, a Millennium Films/G-Base production. It is the third film in the Olympus Has Fallen film series, following Olympus Has Fallen (2013) and London Has Fallen (2016).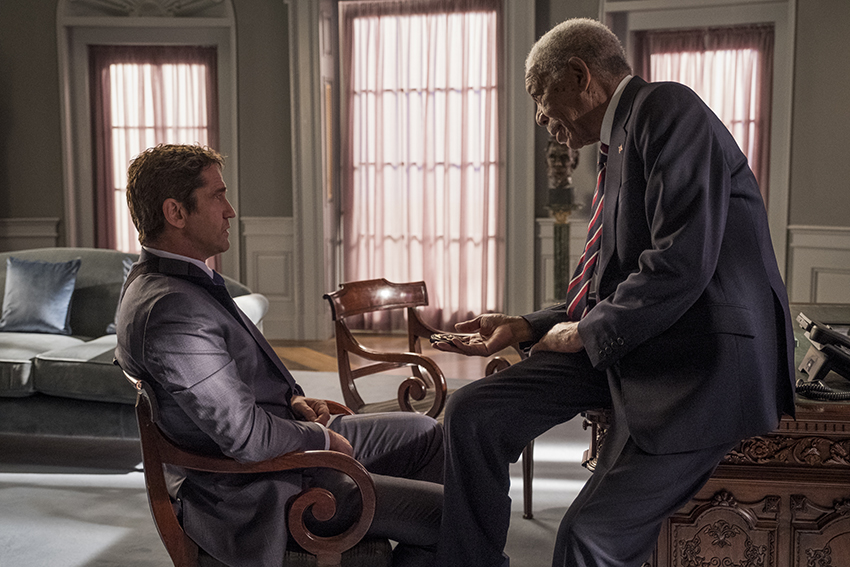 Synopsis :
When there is an assassination attempt on U.S. President Allan Trumbull (Morgan Freeman), his trusted confidant, Secret Service Agent Mike Banning (Gerard Butler), is wrongfully accused and taken into custody. After escaping from capture, he becomes a man on the run and must evade his own agency and outsmart the FBI in order to find the real threat to the President. Desperate to uncover the truth, Banning turns to unlikely allies to help clear his name, keep his family from harm and save the country from imminent danger.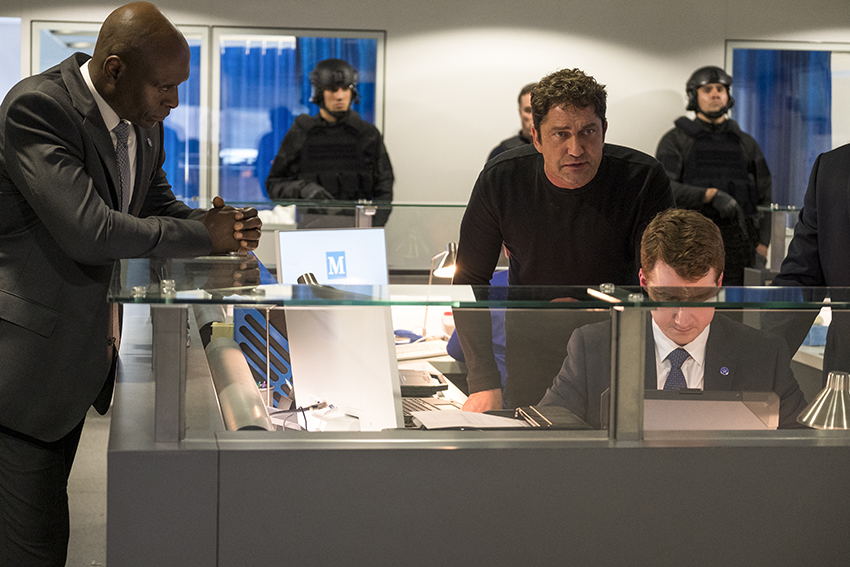 Angel Has Fallen
Directed by Ric Roman Waugh
Produced by Gerard Butler, Alan Siegel, Mark Gill, John Thompson, Matt O'Toole, Les Weldon
Screenplay by Creighton Rothenberger, Katrin Benedikt
Based on Characters by Creighton Rothenberger, Katrin Benedikt
Starring Gerard Butler, Morgan Freeman, Danny Huston, Michael Landes, Tim Blake Nelson, Nick Nolte, Piper Perabo, Jada Pinkett Smith, Lance Reddick
Music by David Buckley
Cinematography : Jules O'Loughlin
Edited by Gabriel Fleming
Production company : Summit Entertainment, Millennium Films, G-BASE
Distributed by Lionsgate (United States), SND (France)
Release date : August 23, 2019 (United States), August 28, 2019 (France)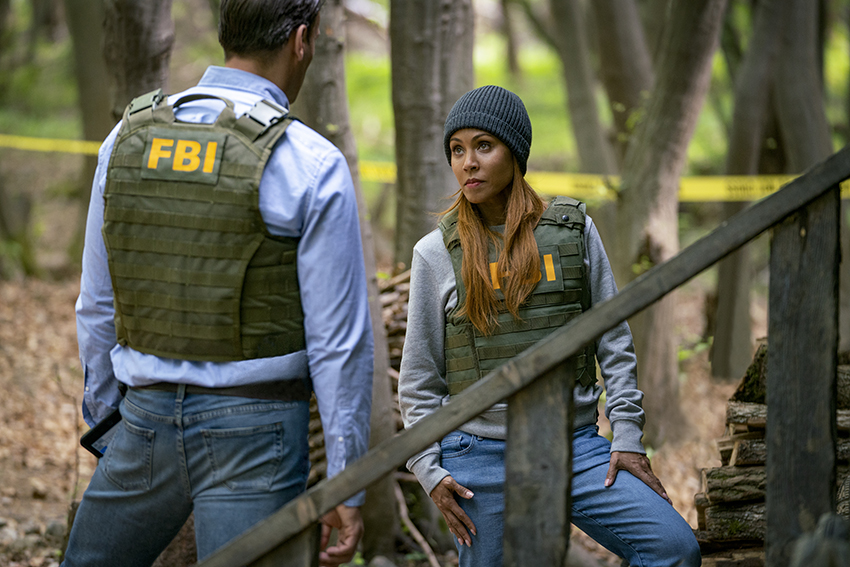 Photos : Lionsgate