By Mulder, 25 april 2019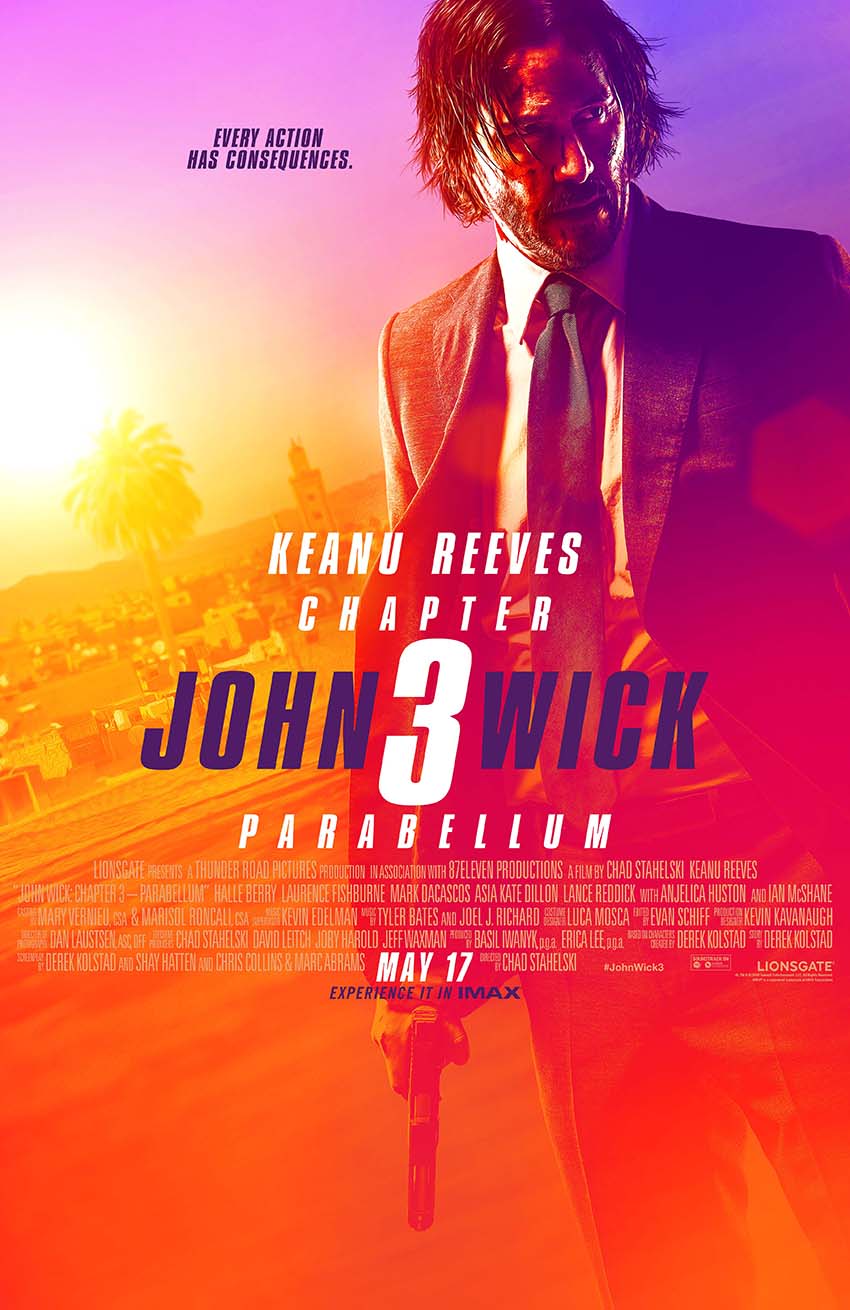 From the propulsive start of John Wick: Chapter 3—Parabellum, the clock ticks relentlessly against the formerly retired super-assassin. The action picks up directly from Chapter 2 as John Wick finds himself on the brink of being declared excommunicado—stripped of the protective services of The High Table, the secretive global association of crime organizations that enforces the assassins' code. With a $14 million bounty on his head, even John Wick has never faced so many simultaneous threats hellbent on ending his existence. Enemies are everywhere, but that will only drive Wick to the ends of the earth as he continues to seek a personal reckoning.
Five years ago, the premiere chapter of John Wick set a new bar for action films. In this hardboiled world of killers-for-hire, audiences worldwide experienced the rush of dazzlingly pure battle sequences, of which moved like a frenzied ballet, pushing practical filmmaking to its limits. Now, Chapter 3 expands the Wick universe, revealing more about the hidden operations of The High Table and introducing intriguing new characters. Returning to the addictive hit franchise is Keanu Reeves as Wick, Laurence Fishburne as the powerful Bowery King, Ian McShane as the Continental Hotel's imperious manager Winston, Lance Reddick as Charon, The Continental's helpful concierge, and Tobias Segal as Earl, a Bowery informant.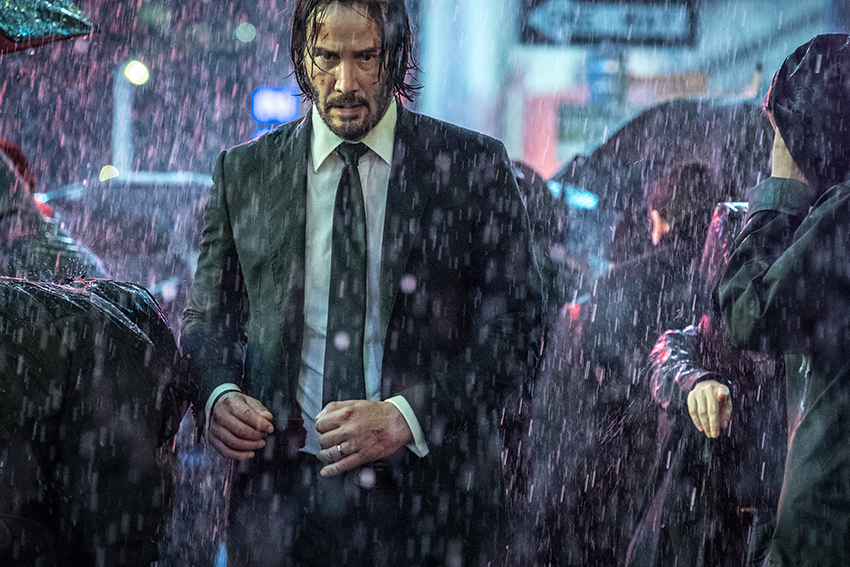 Joining the growing character roster is Halle Berry as Sofia, Anjelica Huston as The Director, Asia Kate Dillon as The Adjudicator, Mark Dacascos as Zero, Jerome Flynn as Berrada, Jason Mantzoukas as the Tick Tock Man, Saïd Taghmaoui as The Elder and Boban Marjanovic as Ernest.Stahelski sums up where things stand as the story takes off with unrelenting momentum: "In this chapter, John Wick goes to war with the world. This gives us a chance to go to new places, go deeper into his personal journey and expand the journeys of other characters. For this chapter, we really wanted each of the action sequences to bring a new and different flavor—each gives you a bit more insight and clues into the different elements of who John Wick is and the path he is on."
The emotional stakes mount with the physical challenges as Wick is forced to call in debts and rely on the deadly gifts from which he wants to escape. "He is still looking for absolution—but meanwhile, nearly everyone is trying to kill him, so he must revert back to someone he doesn't want to be in order to survive," says Stahelski. As the film's ever-expanding canvas takes audiences deeper into John Wick's origins, the story demands an even more technically evolved Wick. For Reeves, the film was flat out the biggest physical test of his career. "The vision for this film was so ambitious that I went into serious training four months before," Reeves says. "There are so many different kinds of action sequences—not only more styles of martial arts and more gunplay, but also motorcycles, horses and dogs, so the training was intense. But honestly, I love it. I love this character and I love the John Wick universe we've created."
In the beginning, John Wick was but a dream for screenwriter Derek Kolstad. Derek wanted to pay his respects to the best of atmospheric action cinema—by stripping a modern noir down to its most unvarnished kinetic and emotional thrills. Without putting any limits on himself, Kolstad imagined the most non-stop, concussive ride he could through a universe as perilous as it was darkly vibrant.
What happened next changed everything: the exhilarating script attracted Keanu Reeves and it was like action kismet. Reeves brought the script to the two best stuntmen he knew—Chad Stahelski and David Leitch—and they in turn took the chance to try something fresh: harking back to the organic-feeling stunts seen in classic action films. The nextthing they knew, John Wick had become a flesh and blood icon, embraced by audiences hungry to see and know more about him and his stylishly seductive world.
In Chapter 3, the team was ready to expand that world exponentially. As John Wick is pushed to take last-ditch measures to dodge the global price on his head, he reveals more and more of just how thick and dark a web The High Table is capable of spinning. "In this film, you'll see much more of this mythological, hyper-real world full of secret hotels, hidden underworlds and men and women possessed of crazy skills," Stahelski describes. John Wick: Chapter 3—Parabellum brings to light more about The High Table, which not only sells hits around the world, it also serves as a kind of underground justice system. Like a modern twist on King Arthur's Round Table, the brutal enforcers of the world's crime kingdoms are held in check by a staunch code of honor and a powerful elite who mete out penance. The new chapter also reveals more of the mysteries of how John Wick became "Baba Yaga".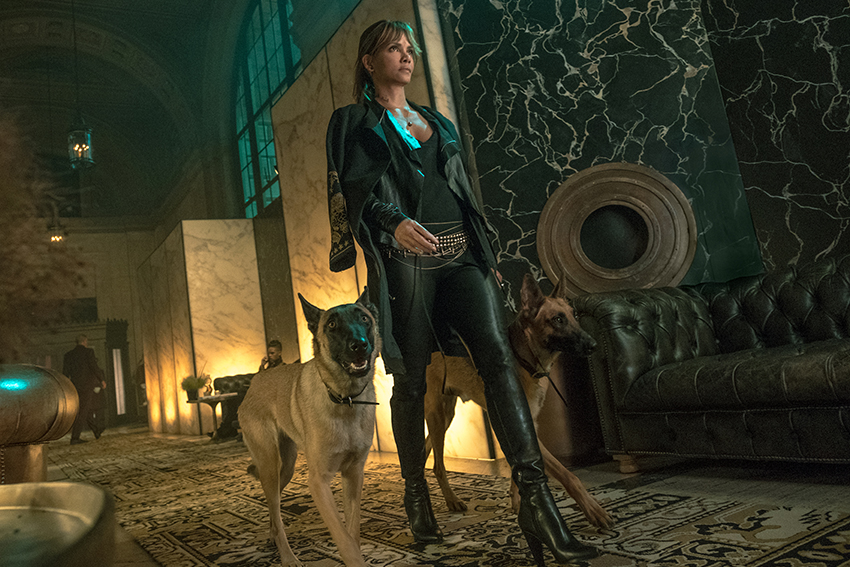 "The Director is in charge of a very special kind of theatrical institute where children are trained either to be great artists or to have very special physical skills," teases Stahelski. In usual form, Parabellum is rife with nods to cinematic legends, from a wink at Russian film master Andrei Tarkovsky to visual echoes of Lawrence of Arabia. To him, there is still nothing more fun than the sheer human pyrotechnics of one man struggling to outlast every possible form of attack. "Why do people love kung-fu movies, spaghetti Westerns, a Steve McQueen car chase, Charles Bronson swinging his ax and Die Hard 80s action? I think it's that grounded excitement you get from stunts that feel real but that you've never seen before," says Stahelski. "People respond to storytelling that permeates the action, and that's what we keep pushing to do as John Wick expands."
For producers Basil Iwanyk and Erica Lee, both key to the John Wick team from the start, one of the biggest thrills of the series has been watching Stahelski expand the world to global proportions. "With each movie, we are always asking: what can we give audiences that they haven't seen? That only works because Chad pushes harder than anyone I've ever worked with," says Lee. "He's the ultimate perfectionist, which is why each chapter of John Wick is not only more entertaining and more action packed, but more beautiful. This time, you see more of John Wick's world than ever." Adds Iwanyk: "Chad's desire to push the envelope in action design never wanes. It boggles the mind that he can keep inventing the way he does. He has designed so many fights you'd think he would repeat himself, but in this film, you'll see fights as cool as any created. Part of it is that Chad has a great sense for what audiences love and for what will look cool, and that is reflected in every element."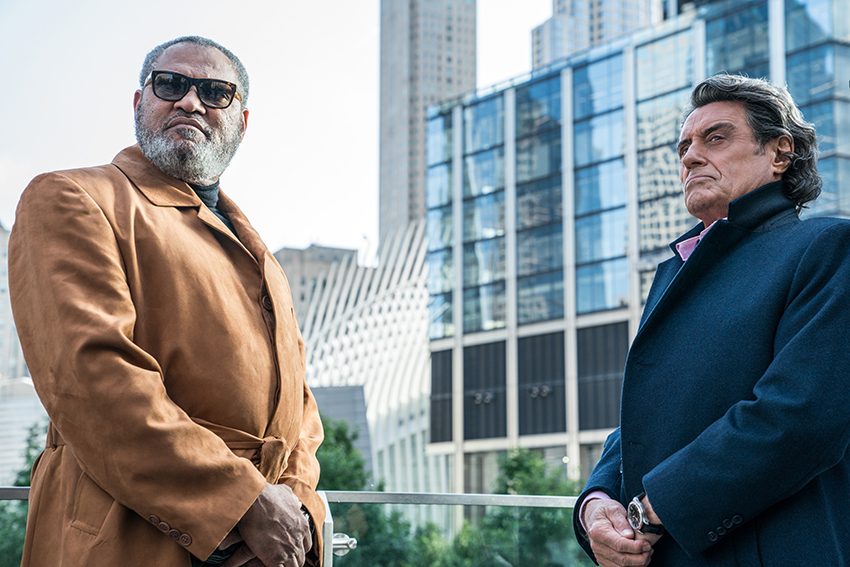 Itw Chad Stahelski (Director)

Itw Derek Kolstad (Screenwriter)

Itw Basil Iwanyk (producer)

Itw Erica Lee (producer)

Itw Keanu Reeves (John Wick)

Itw Halle Berry (Sofia)

Itw Ian McShane (Winston)

Itw Anjelica Huston (The Director)

Itw Laurence Fishburne (Bowery King)

Itw Mark Dacascos (Zero)

Itw Asia Kate Dillon (The Adjudicator)

Itw Jason Mantzoukas (Tick Tock Man)

Itw Jerome Flynn (Berrada)

Itw Lance Reddick (Charon)

Synopsis :
In this third installment of the adrenaline-fueled action franchise, super-assassin John Wick (Keanu Reeves) returns with a $14 million price tag on his head and an army of bounty-hunting killers on his trail. After killing a member of the shadowy international assassin's guild, the High Table, John Wick is excommunicado, but the world's most ruthless hit men and women await his every turn.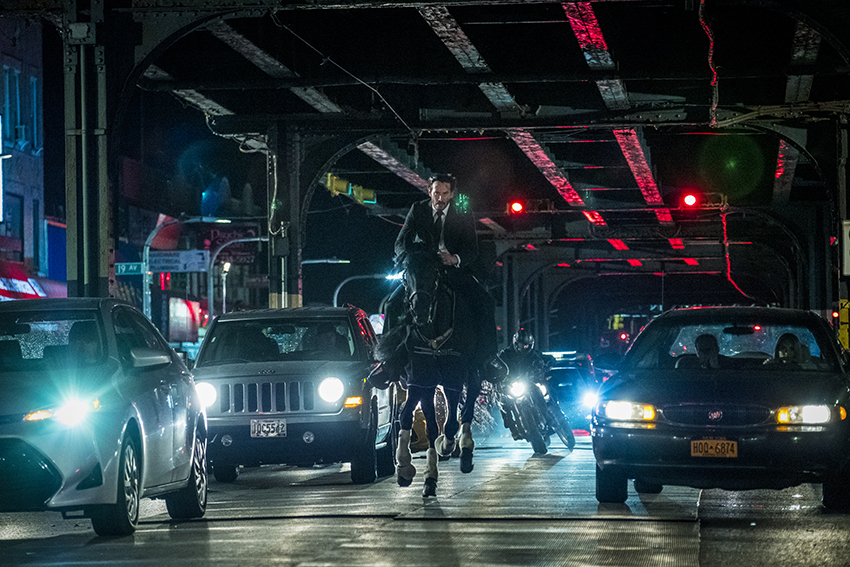 John Wick 3: Parabellum
Directed by Chad Stahelski
Produced by Basil Iwanyk, Erica Lee
Screenplay by Derek Kolstad, Shay Hatten, Chris Colllins, Marc Abrams
Story by Derek Kolstad
Based on Characters by Derek Kolstad
Starring Keanu Reeves, Halle Berry, Laurence Fishburne, Mark Dacascos, Asia Kate Dillon, Lance Reddick, Anjelica Huston, Ian McShane
Music by Tyler Bates, Joel J. Richard
Cinematography : Dan Laustsen
Edited by Evan Schiff
Production company : Summit Entertainment, Thunder Road Pictures, 87Eleven Productions
Distributed by Lionsgate
Release date : May 17, 2019 (United States)
Running time : 131 minute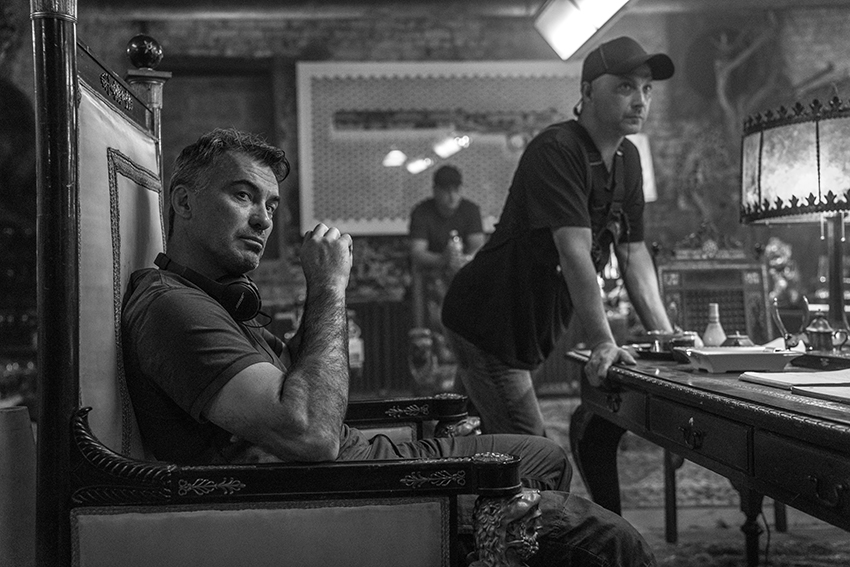 Photos and videos : Copyright Lionsgate