By Mulder, 24 april 2019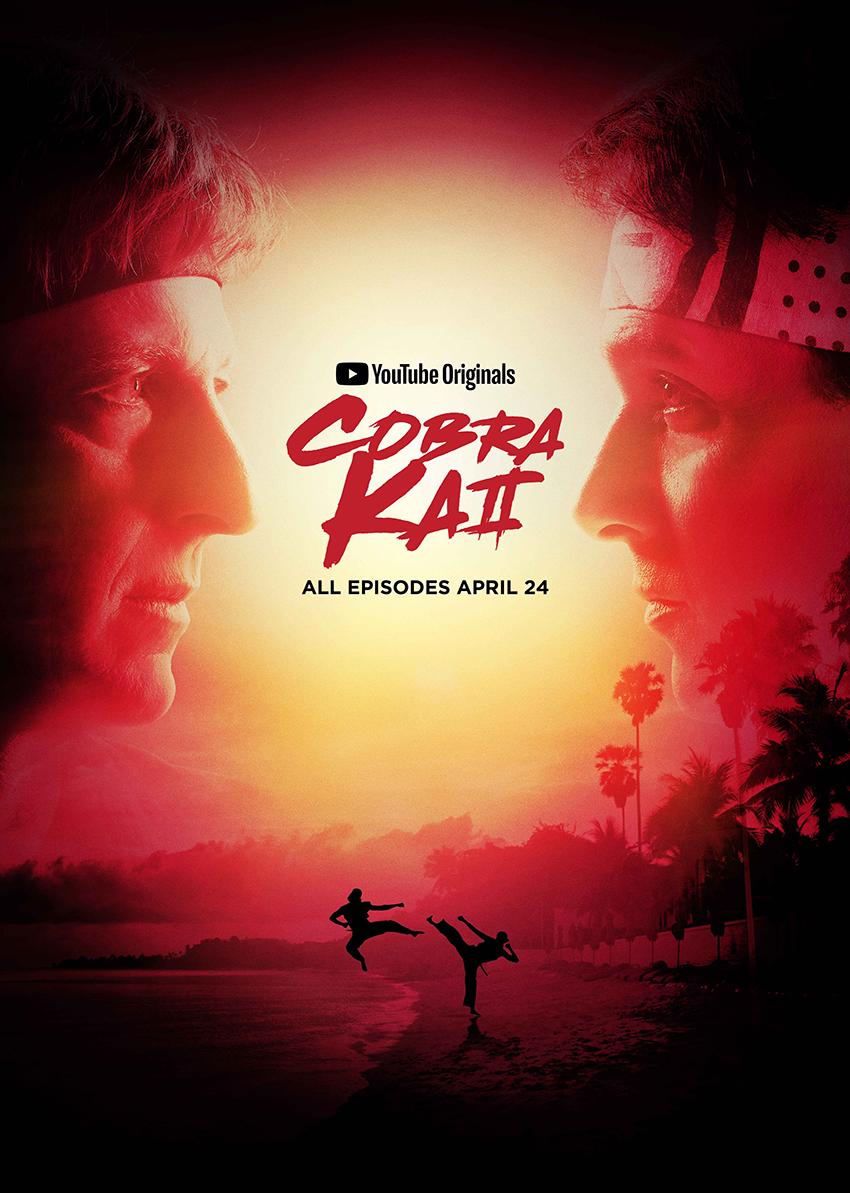 In the highly-anticipated return of two iconic characters, the arch-rivals from the legendary Karate Kid film series reunite over 30 years after the events of the 1984 All Valley Karate Tournament. Now living in the affluent hills of Encino, Daniel LaRusso (Ralph Macchio) leads an enviable life with his beautiful family, while running a successful string of car dealerships throughout the valley. Meanwhile, his high school adversary, Johnny Lawrence (William Zabka), whose life has taken a rocky turn, seeks redemption by reopening the infamous Cobra Kai karate dojo. Their lives inevitably become intertwined and the rivalry is reignited, setting forth the next generation of "karate kids" in COBRA KAI, a YouTube Red Original Series, coming soon. COBRA KAI is produced by Overbrook Entertainment in association with Sony Pictures Television.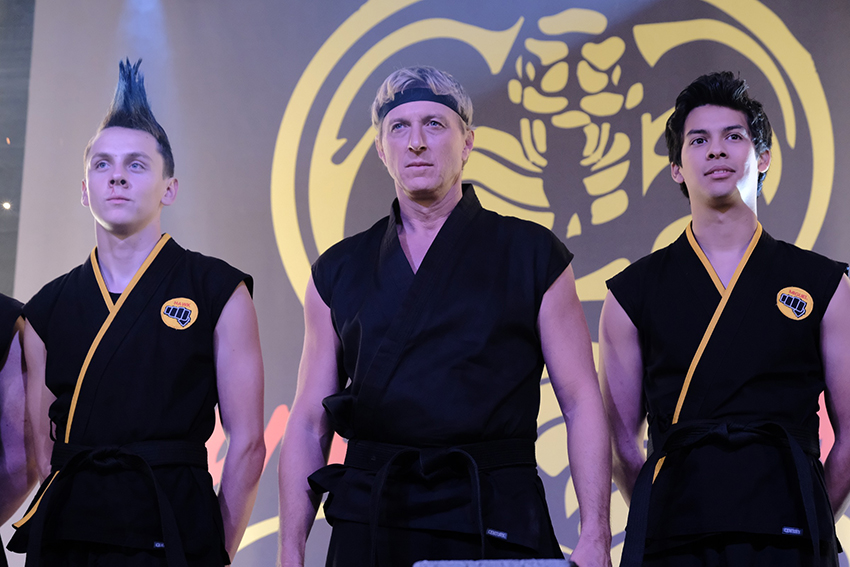 Photos : Behind the scenes
Photos : Meet the characters
Photos from the second season
Synopsis :
Cobra Kai takes place 34 years after the original film and follows a down-and-out Johnny Lawrence, who seeks redemption by reopening the infamous Cobra Kai karate dojo, reigniting his rivalry with a now successful Daniel LaRusso, who has been struggling to maintain balance in his life without the guidance of his now-deceased mentor, Mr. Miyagi. The show is about two men addressing past demons and present frustrations the only way they know how: through karate. Running parallel to the conflict are the story arcs of Johnny's and Daniel's students. Johnny opens a new Cobra Kai dojo that attracts a group of bullied nerds and social outcasts who find a camaraderie and self-confidence under his tutelage, but who take his aggressive philosophy too far, in particular his star pupil, Miguel Diaz. In contrast, Johnny's estranged son, Robby Keene, comes under the wing of Daniel, who hires the boy at his car dealership, initially not knowing that Johnny is his father. Daniel eventually proves a positive influence to the boy, teaching him Mr. Miyagi's philosophy of balance. Meanwhile, Daniel's daughter, Samantha, is caught in the middle of these conflicts as she learns who her true friends are and a better path to follow.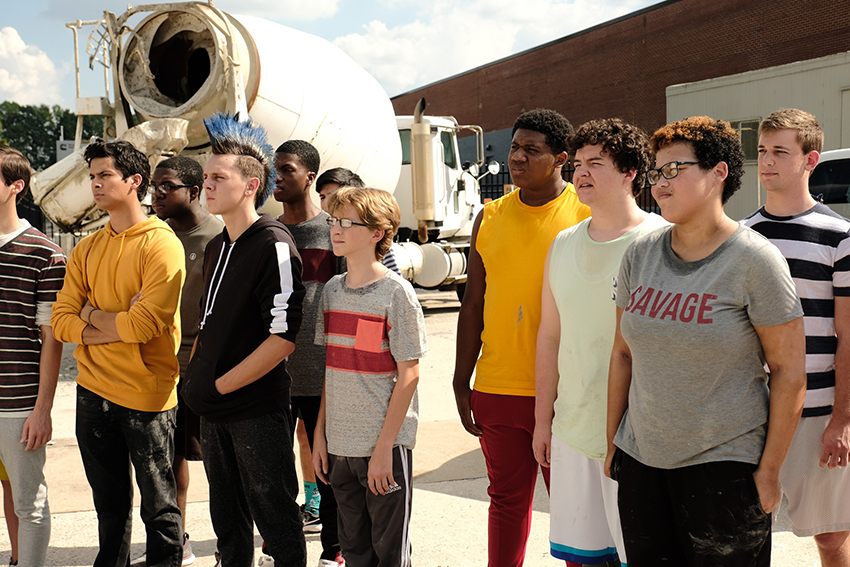 Cobra Kai
Created by Josh Heald, Jon Hurwitz, Hayden Schlossberg
Based on The Karate Kid film series by Robert Mark Kamen
Starring William Zabka, Ralph Macchio, Courtney Henggeler, Xolo Maridueña, Mary Mouser, Tanner Buchanan, Owen Morgan, Jacob Bertrand, Nichole Brown, Griffin Santopietro, Gianni Decenzo, Peyton List, Gabe Bowles, Cameron Markeles, Hannah Kepple, Martin Kove, Vanessa Rubio
Composers : Leo Birenberg, Zach Robinson
Executive producers : Will Smith, James Lassiter, Caleeb Pinkett, Susan Ekins, Josh Heald, Jon Hurwitz, Hayden Schlossberg
Producers : Katrin L. Goodson, Bob Wilson
Cinematography : Cameron Duncan
Editors : Nicholas Monsour, Jeff Seibenick, Ivan Victor
Production companies : Hurwitz & Schlossberg Productions, Overbrook Entertainment, Heald Productions (Season 2), Sony Pictures Television
Original network : YouTube Premium
Original release May 2, 2018 – present
Season 2 : 10 episodes (April 24, 2019)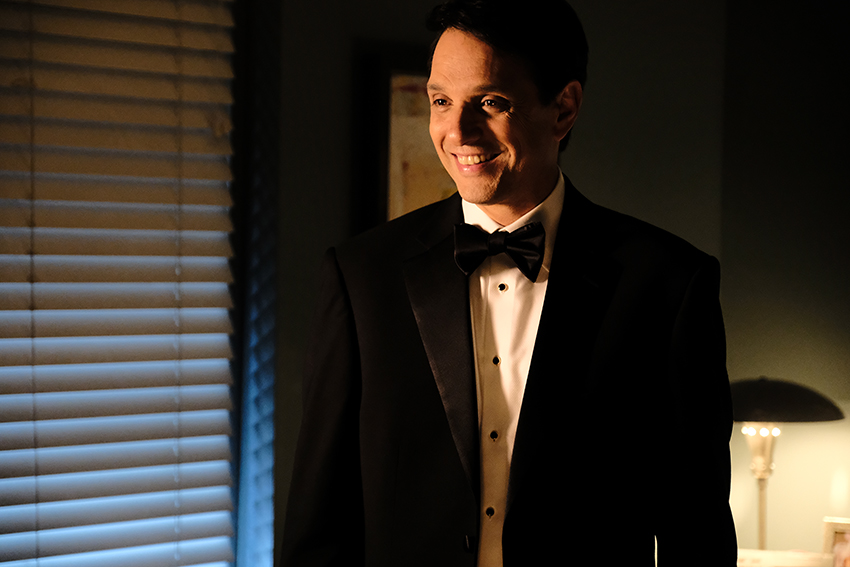 Photos : Copyright Youtube Red