By Mulder, 07 april 2019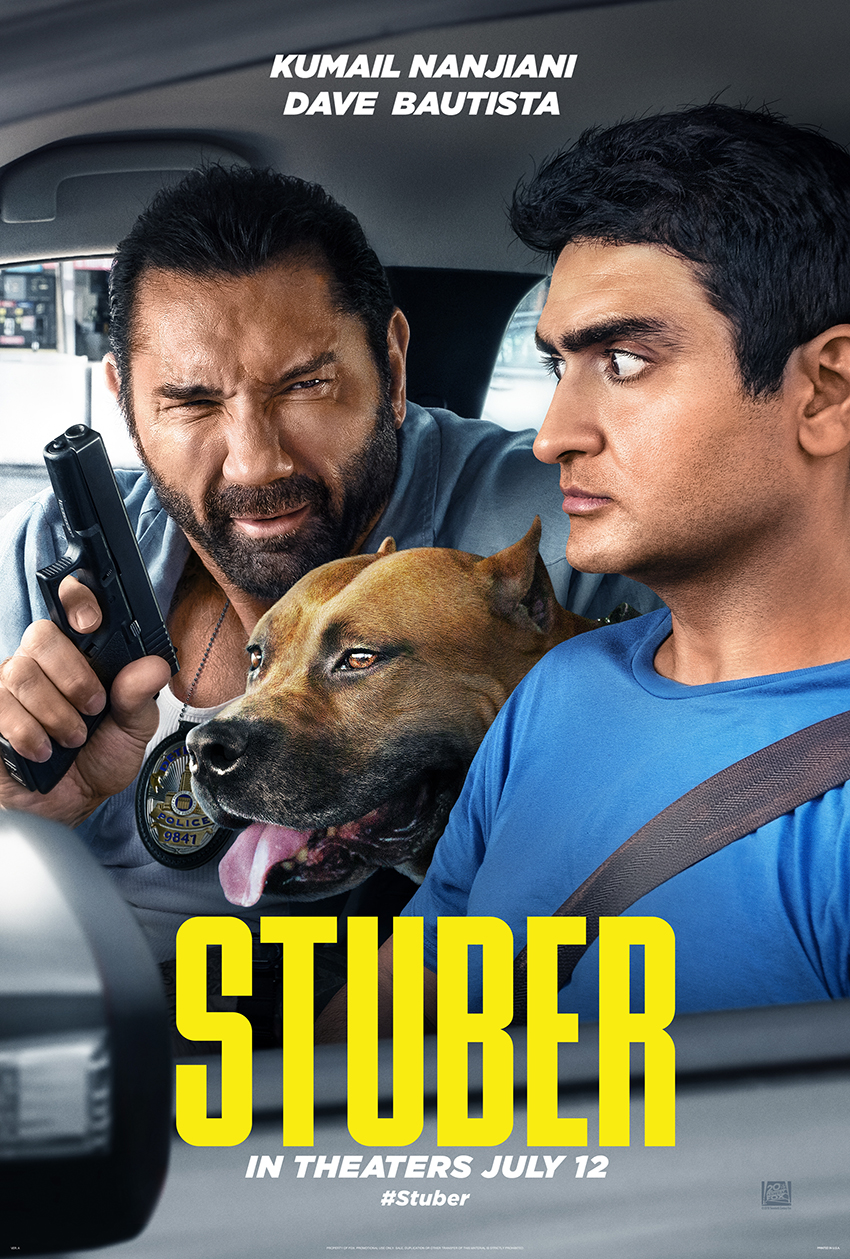 Stuber is an 2019 American action comedy film written by Tripper Clancy and directed by Michael Dowse. It stars Kumail Nanjiani, Dave Bautista, Iko Uwais, Natalie Morales, Betty Gilpin, Jimmy Tatro, Mira Sorvino and Karen Gillan. The film had its world premiere at South by Southwest on March 13, 2019 and is scheduled to be released on July 12, 2019, by Walt Disney Studios Motion Pictures, making it the first R-rated film to be distributed by Disney since The Fifth Estate.
The trailer is now available and let's to to watch it because it is fun and sounds perfect :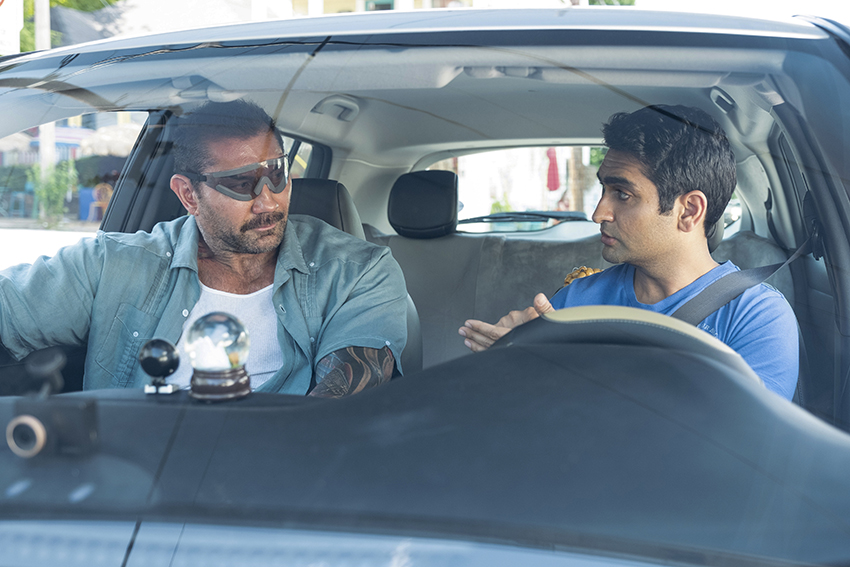 Synopsis :
A mild-mannered Uber driver named Stu picks up a grizzled detective who is hot on the trail of a sadistic, bloodthirsty terrorist and finds himself thrust into a harrowing ordeal where he has to keep his wits, avoid danger, and work with his passenger while maintaining his high customer service rating.
Stuber
Directed by Michael Dowse
Produced by Jonathan Goldstein, John Francis Daley
Screenplay by Tripper Clancy
Starring Kumail Nanjiani, Dave Bautista, Iko Uwais, Natalie Morales, Betty Gilpin, Jimmy Tatro, Mira Sorvino, Karen Gillan
Music by Joseph Trapanese
Cinematography : Bobby Shore
Edited by Jonathan Schwartz
Production company : 20th Century Fox, GoldDay
Distributed by Walt Disney Studios Motion Pictures
Release date : March 13, 2019 (SXSW), July 12, 2019 (United States)
Running time : 105 minutes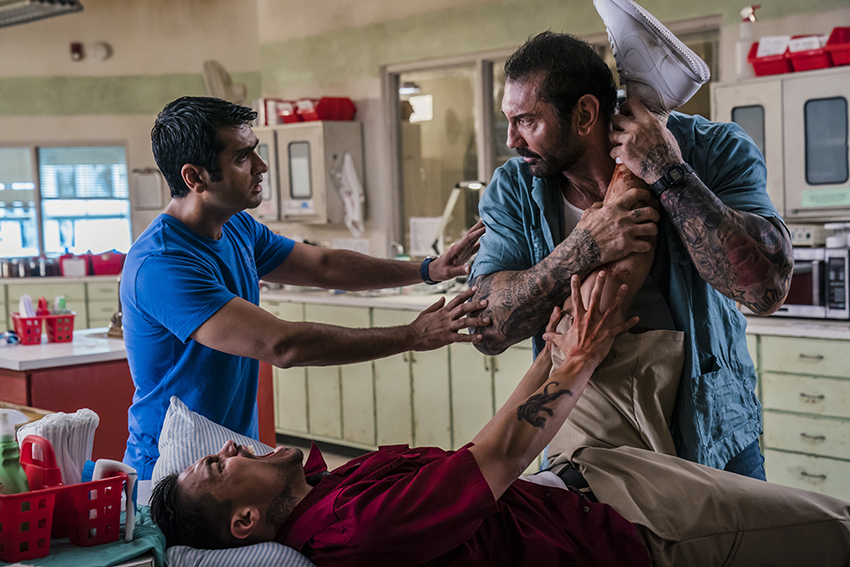 Photos : Copyright 2019 Twentieth Century Fox