By Mulder, 05 april 2019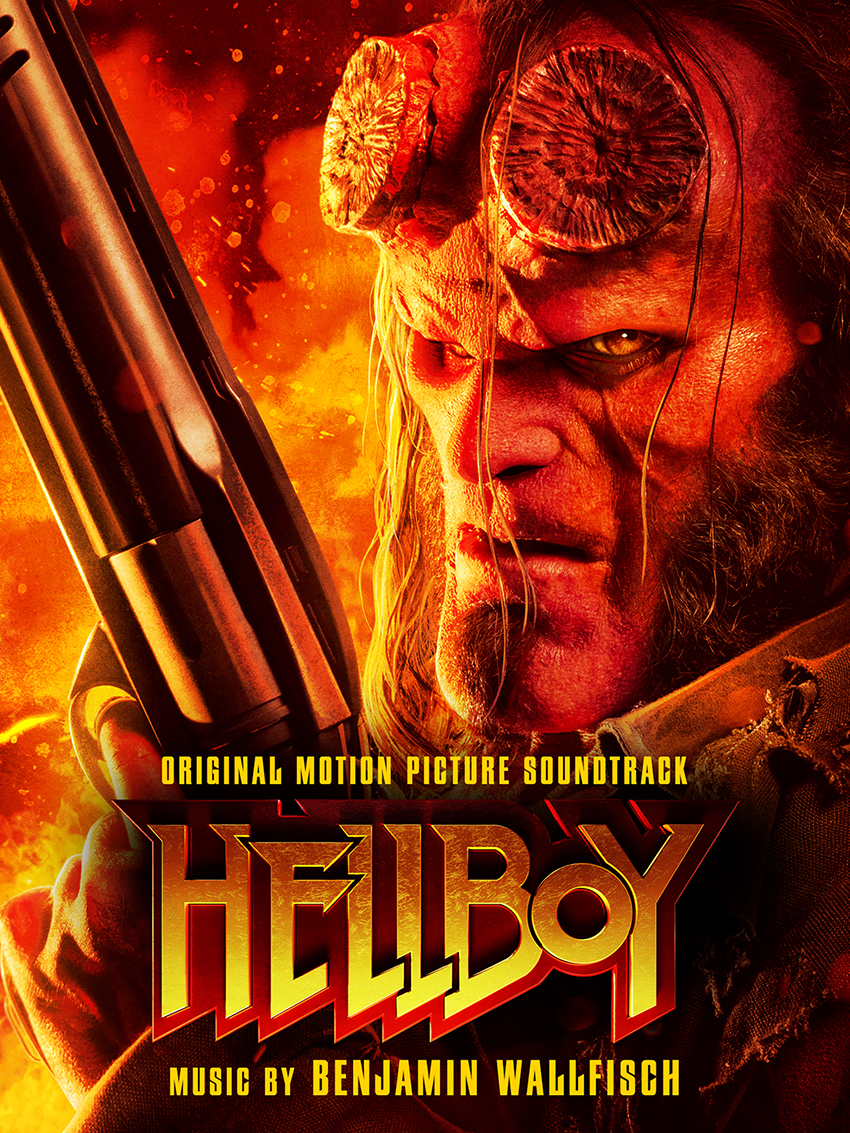 "I'm thrilled to be collaborating with Sony Music on the release of the Hellboy soundtrack album. Mike Mignola, Neil Marshall and the entire creative team have created an incredible next chapter in this iconic franchise, one that demanded a completely new approach to the score. Sony Music couldn't be a better partner to bring this music to a wide audience and I'm grateful to them, Lionsgate and Millennium Media." - Benjamin Wallfisch
Sony Music announces the release of Hellboy (Original motion picture soundtrack) with music by Golden Globe, Grammy and Bafta-nominated composer Benjamin Wallfisch (Shazam!, It, Blade Runner: 2049). Available everywhere today, April 5, the album features music from the hugely anticipated film, based on the Dark Horse Comics character of the same name. Hellboy will make its theatrical debut on Friday, April 12, 2019 via Lionsgate's Summit Entertainment label.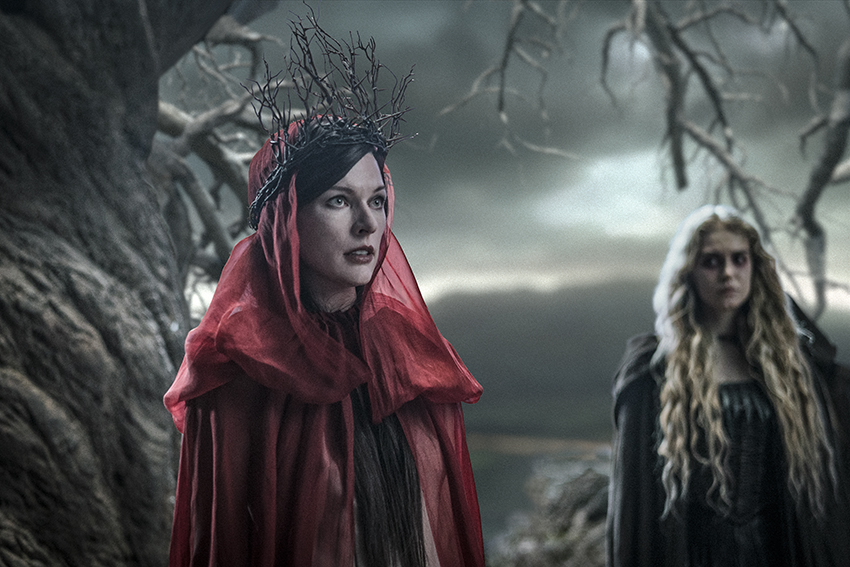 Hellboy is back, and he's on fire. From the pages of Mike Mignola's seminal work, this actionpacked story sees the legendary half-demon superhero (David Harbour, Stranger Things) called to the English countryside to battle a trio of rampaging giants. There he discovers The Blood Queen, Nimue (Milla Jovovich, Resident Evil series), a resurrected ancient sorceress thirsting to avenge a past betrayal. Suddenly caught in a clash between the supernatural and the human, Hellboy is now hell-bent on stopping Nimue without triggering the end of the world. Hellboy also features Ian McShane (John Wick), Daniel Dae Kim (Hawaii Five-0 and Lost), and Sasha Lane (American Honey). Summit Entertainment and Millennium Films presents Hellboy, a Lawrence Gordon/Lloyd Levin production, in association with Dark Horse Entertainment, a Nu Boyana production, in association with Campbell Grobman Films.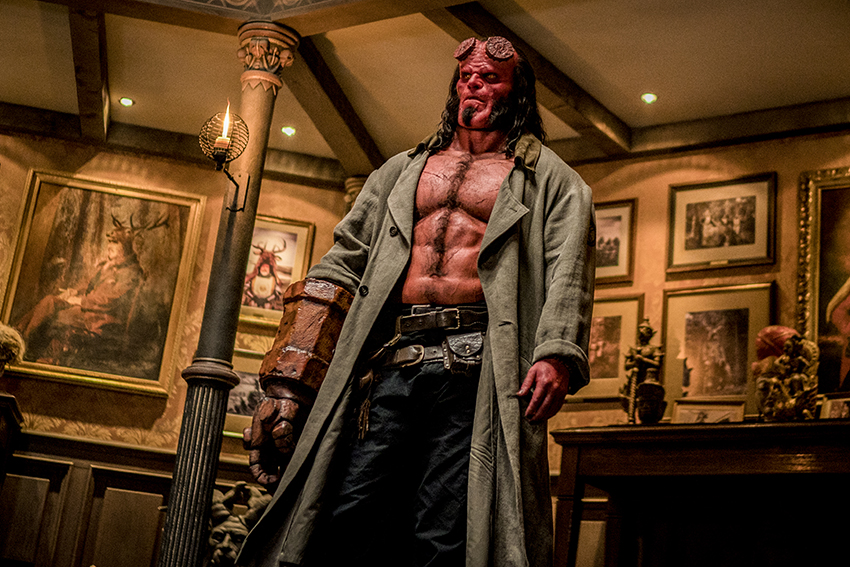 Hellboy (Original motion picture soundtrack)
01. Big Red
02. Psychic Migraine
03. Gruagach
04. You Call Us Monsters
05. Baba Yaga
06. A New Eden
07. Destroyer of All Things
08. Cathedral Fight
09. Anung Un Rama
10. This Isn't You
11. Hellboy
12. Rock Me Like a Hurricane "Spanish Version"
Soundtrack Purchase/Streaming: https://soundtracks.lnk.to/Hellboy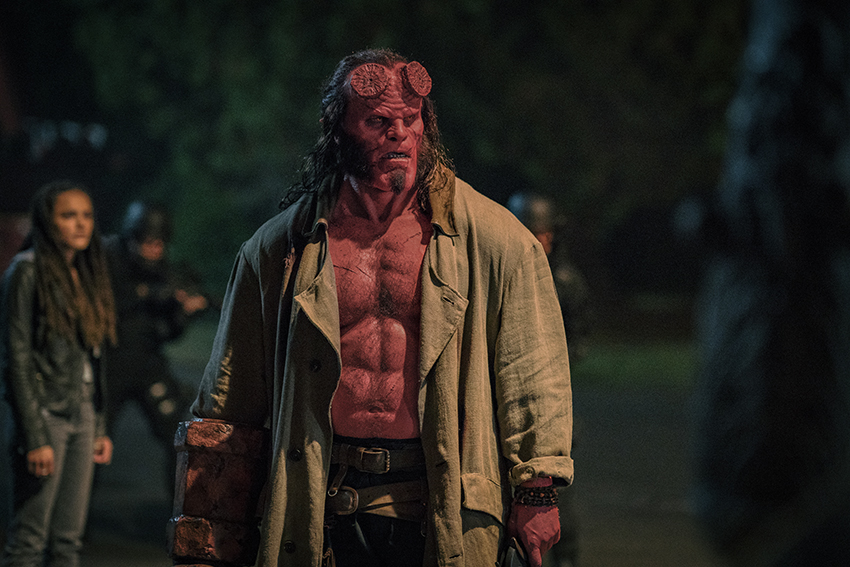 Synopsis :
Hellboy prepares to stop an ancient medieval sorceress who seeks to destroy all of mankind.
Hellboy
Directed by Neil Marshall
Produced by Lawrence Gordon, Lloyd Levin, Mike Richardson
Written by Andrew Cosby, Mike Mignola, Christopher Golden, Aron Coleite
Based on Hellboy by Mike Mignola
Starring David Harbour, Milla Jovovich, Ian McShane, Sasha Lane, Daniel Dae Kim
Music by Benjamin Wallfisch
Cinematography Lorenzo Senatore
Edited by Martin Bernfeld
Production company : Lionsgate, Millennium Films, Campbell Grobman Films, Dark Horse Entertainment, Applebox Entertainment
Distributed by Summit Entertainment (United States), VVS Films (Canada), Metropolitan FilmExport (France)
Release date April 12, 2019 (United States), May 8 2018 (France)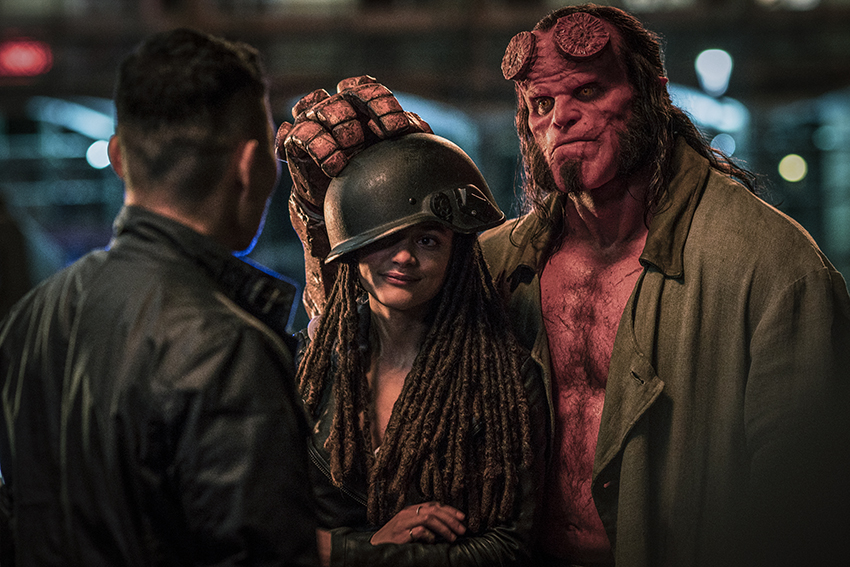 Photos : Copyright Lionsgate
(Source : press release)