By Mulder, 01 december 2017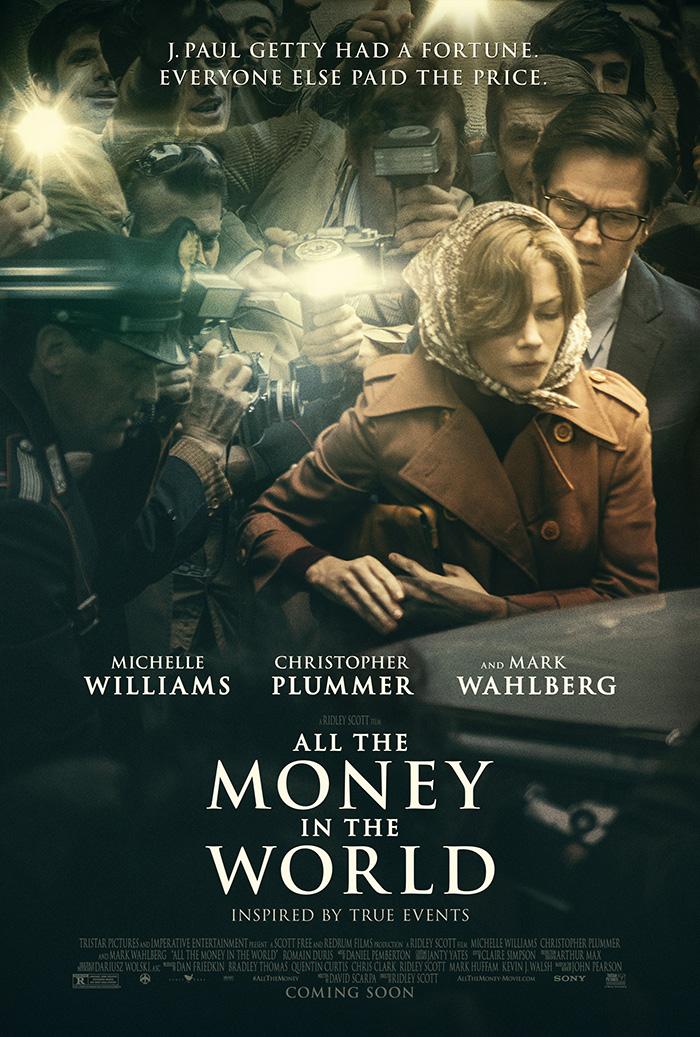 Ridley Scott's incredible and highly publicized film, All the Money of the World will coming soon in cinema.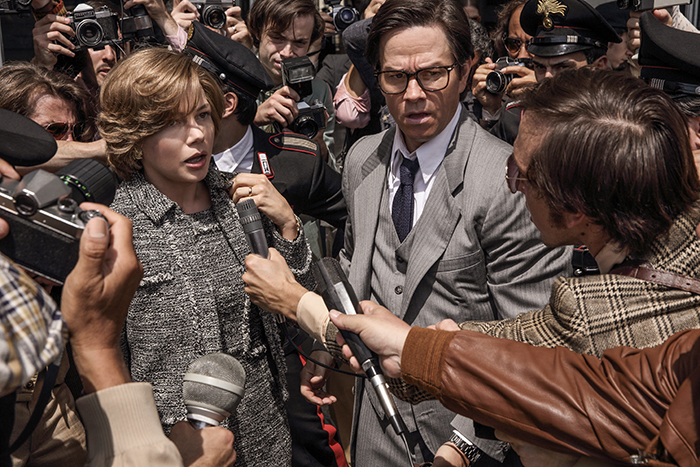 We had the great opportunity to discover the entire Daniel Pemberton 's new score. It is a beautifully operatic score with ethnic throat singers from Sardinia, atonal woodwinds, contemporary guitars and musical exploration. This is second collaboration between the director Ridley Scott and Daniel Pemberton after the Counselor (2013). This year, he scored Molly's Game (2017) directed by Aaron Sorkin and also Mark Felt: The Man Who Brought Down the White House (2017)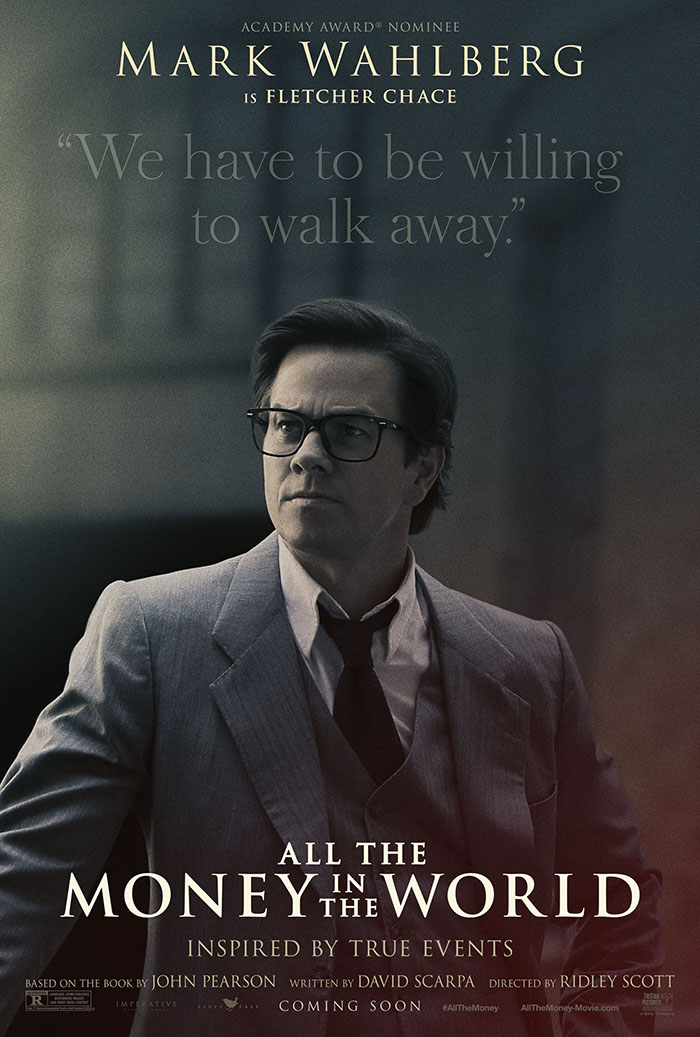 Daniel Pemberton, in only three years as an international film composer, has collaborated with leading directors and producers: Ridley Scott, Danny Boyle, Guy Richie, and Aaron Sorkin. Pemberton is an Ivor Novello award winning and multi-BAFTA nominated composer. Earlier this year, Pemberton was Golden Globe nominated for the song "Gold from GOLD that he co-wrote with Iggy Pop and Dangermouse; the previous year he was Golden Globe nominated for the score of Steve Jobs.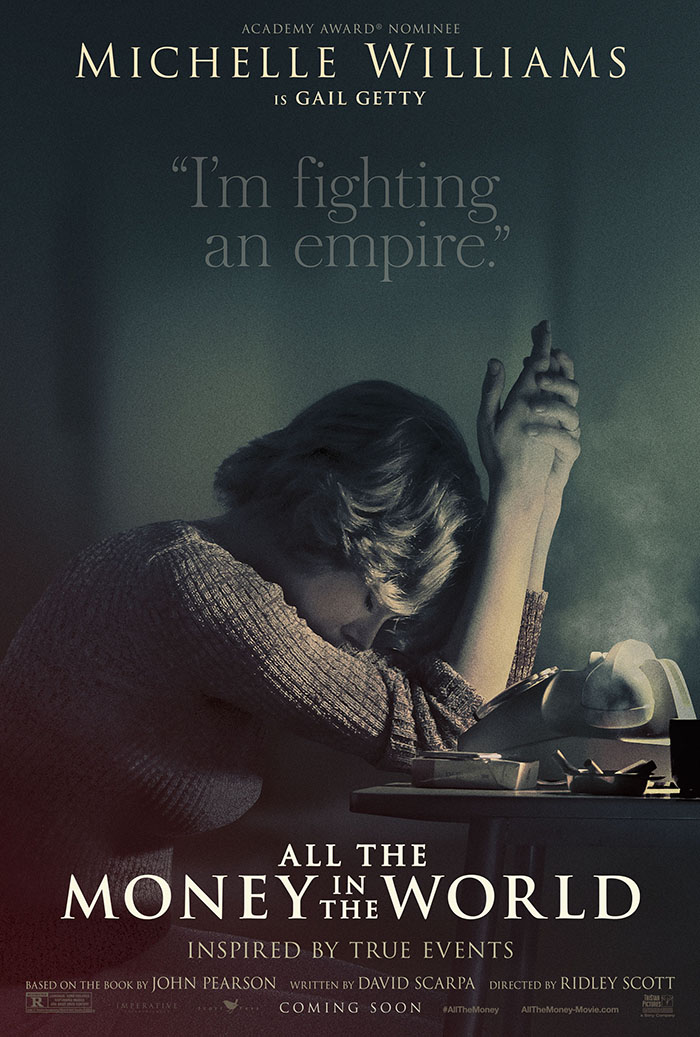 Tracklist All The Money in the World score:
01 – All the money in the world (rome 1973)
02 – To Be A getty
03 – We are Kidnappers
04 – The Minautour
05 – Hadrian's Villa
06 – Police Raid
07 – Learn a Lesson
08 – All the money in the world (Getty Estate)
09 – The Waltz of the Newspapers
10 – Newspaper office
11 – Scorched Earth
12 – Danger Sign
13 – Getty pays
14 – Sold to investor
15 – Masterpiece
16 – Money Drop
17 – Paul Runs
18 – The Village Escape
19 – John Paul Getty – End Credits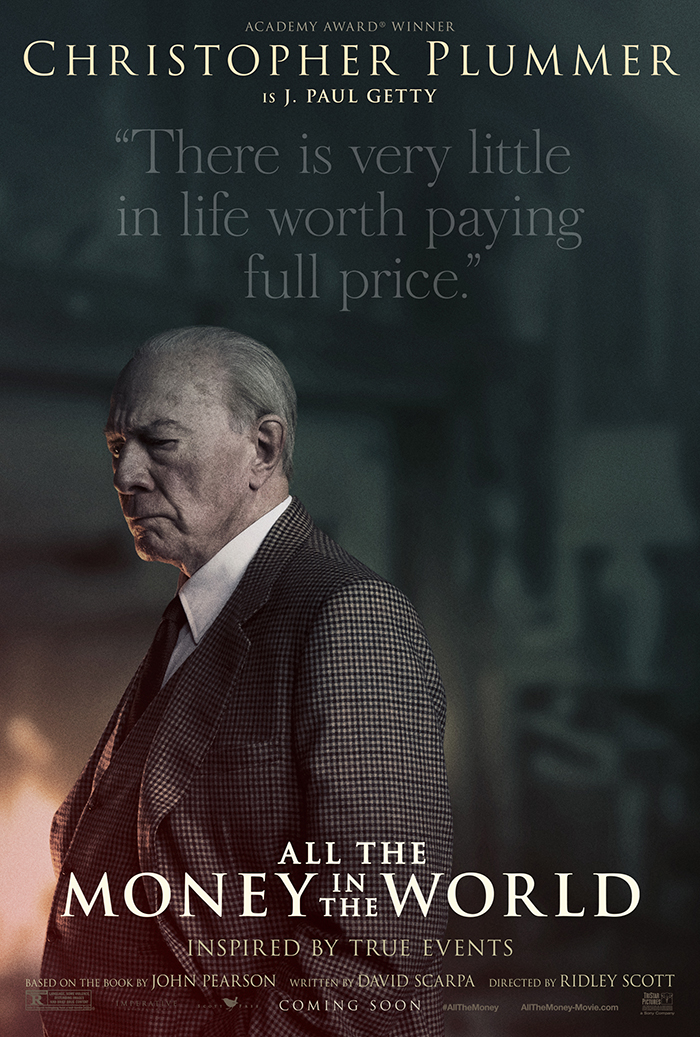 Synopsis:
After a young John Paul Getty III (Charlie Plummer) is kidnapped by an organized crime regime, his devoted mother, Gail (Michelle Williams), desperately attempts to convince his wealthy grandfather, oil tycoon J. Paul Getty (Christopher Plummer) to pay the ransom. When he refuses, Gail allies herself with Getty's business manager and former CIA operative Fletcher Chase (Mark Wahlberg) to set her son free and convince Getty to change his mind before it's too late.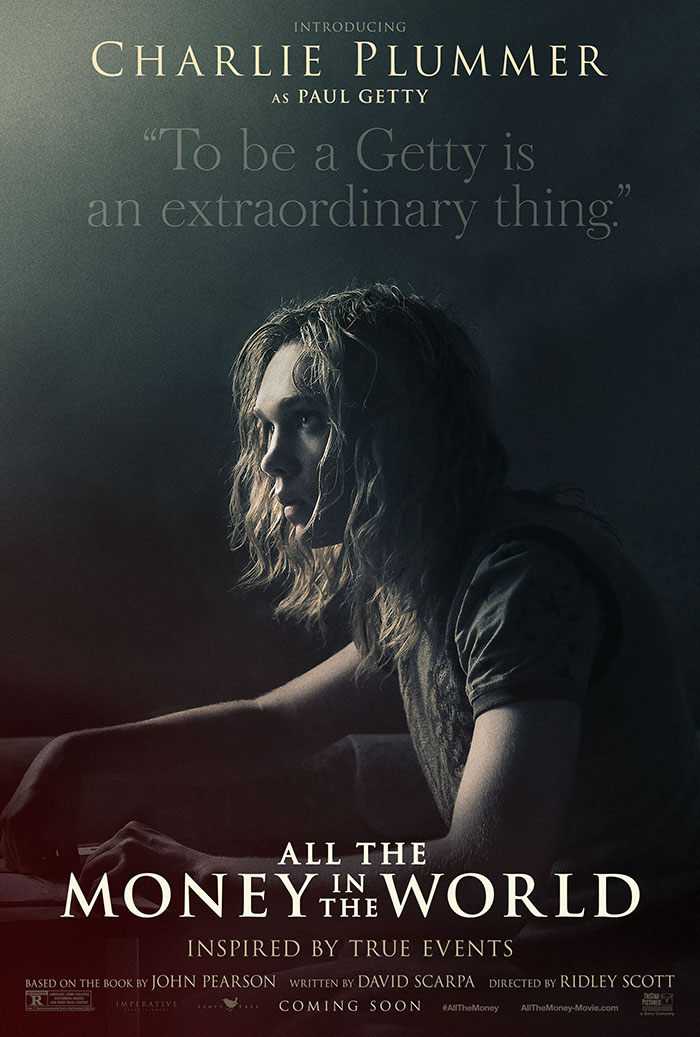 All the Money in the World
Directed by Ridley Scott
Produced by Chris Clark, Quentin Curtis, Dan Friedkin, Mark Huffam
Ridley Scott, Bradley Thomas, Kevin J. Walsh
Written by David Scarpa
Based on Painfully Rich: The Outrageous Fortunes and Misfortunes of the Heirs of J. Paul Getty by John Pearson
Starring : Michelle Williams, Christopher Plummer, Mark Wahlberg, Romain Duris
Music by Daniel Pemberton
Cinematography : Dariusz Wolski
Edited by : Claire Simpson
Production company : Imperative Entertainment, Scott Free Productions
Distributed by TriStar Pictures (United States and United Kingdom), STX international (International), Metropolitan FilmExpor (France)
Release date : December 22, 2017 (United States)
Countries: United Kingdom, United States
(Source : press release Costa Communications)