By Mulder, 24 september 2017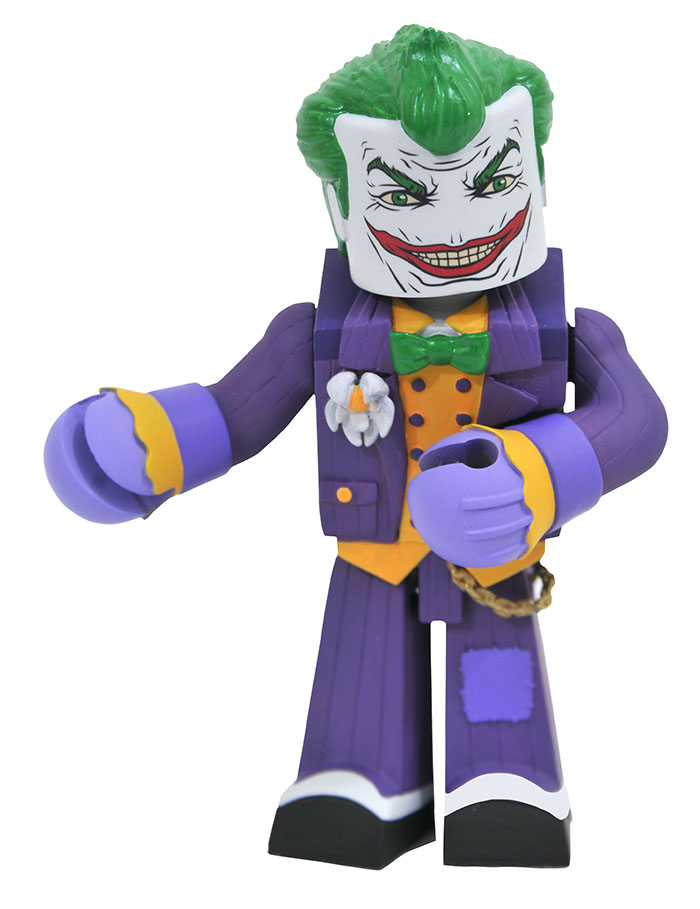 Halloween is on the horizon, and the October issue of Previews is rolling out the frights, with scary-good upcoming items from Diamond Select Toys! Vinyl figures straight out of an insane asylum! Action figures from a scary, slimy sequel! A murderous mercenary who brings his own Halloween costume! All this and more are headed your way in 2018, so read on for details and pics, then reserve yours at your local comic shop or order from your favorite online retailer!
DC Vinimates Batman: Arkham Asylum Vinyl Figures
A Diamond Select Toys release! The newest DC Vinimates are crazy awesome! Ripped from the screen of the popular Arkham Asylum video game series, the next three vinyl figures in the DC Vinimates line are Batman, The Joker, and Harley Quinn! Each 4-inch character wears their distinctive Arkham Asylum outfit, and each strikes a distinctive pose from the game. Each figure comes packaged in a full-color window box with game artwork.
Batman Vinyl Figure (Item #OCT172364, SRP: $9.99)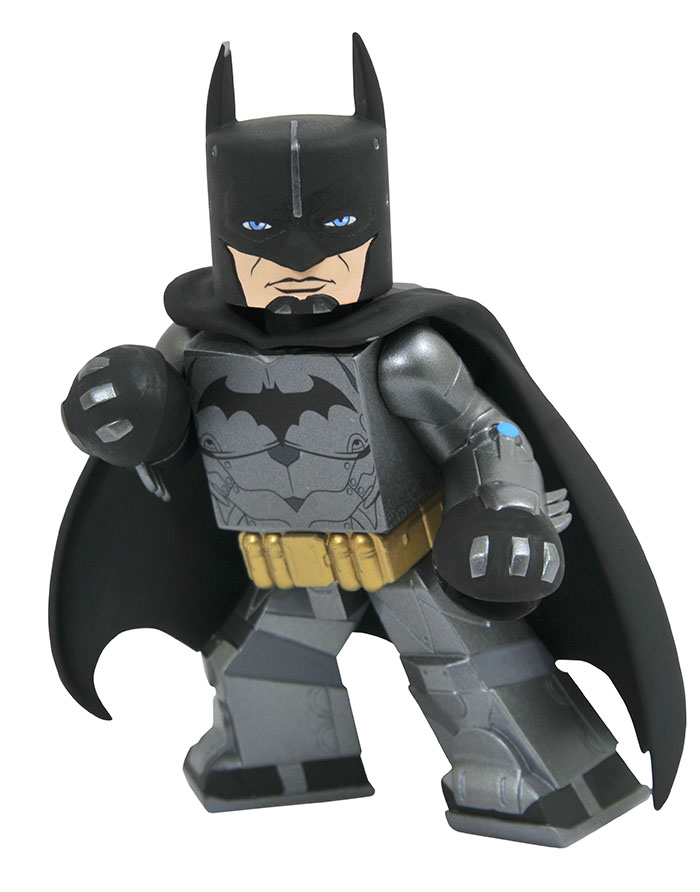 Joker Vinyl Figure (Item #OCT172365, SRP: $9.99)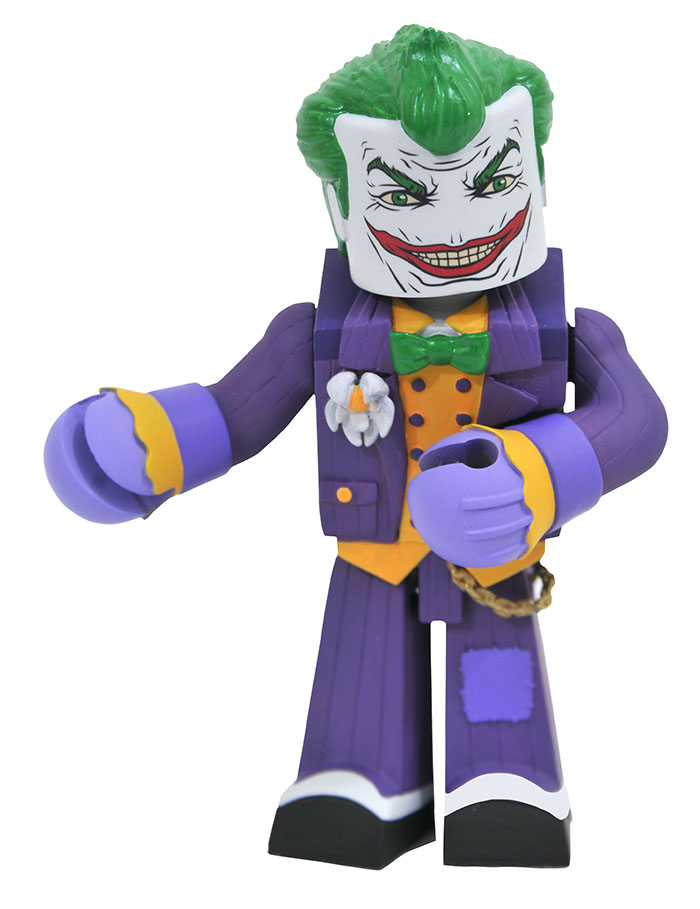 Harley Quinn Vinyl Figure (Item #OCT172366, SRP: $9.99)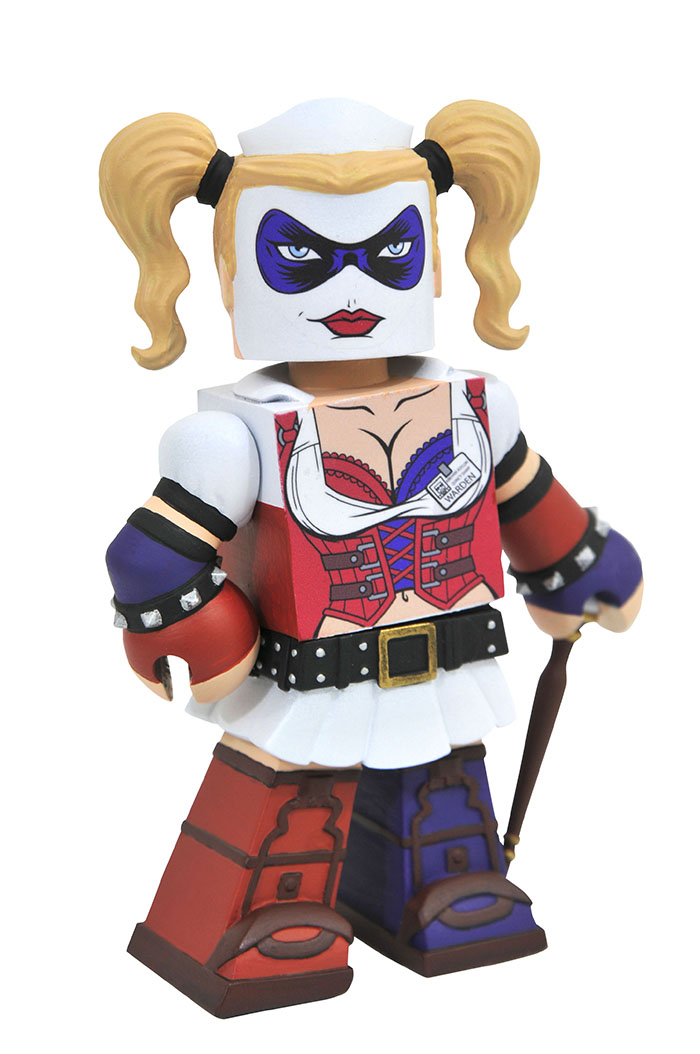 DC Gallery Justice League Animated Flash PVC Diorama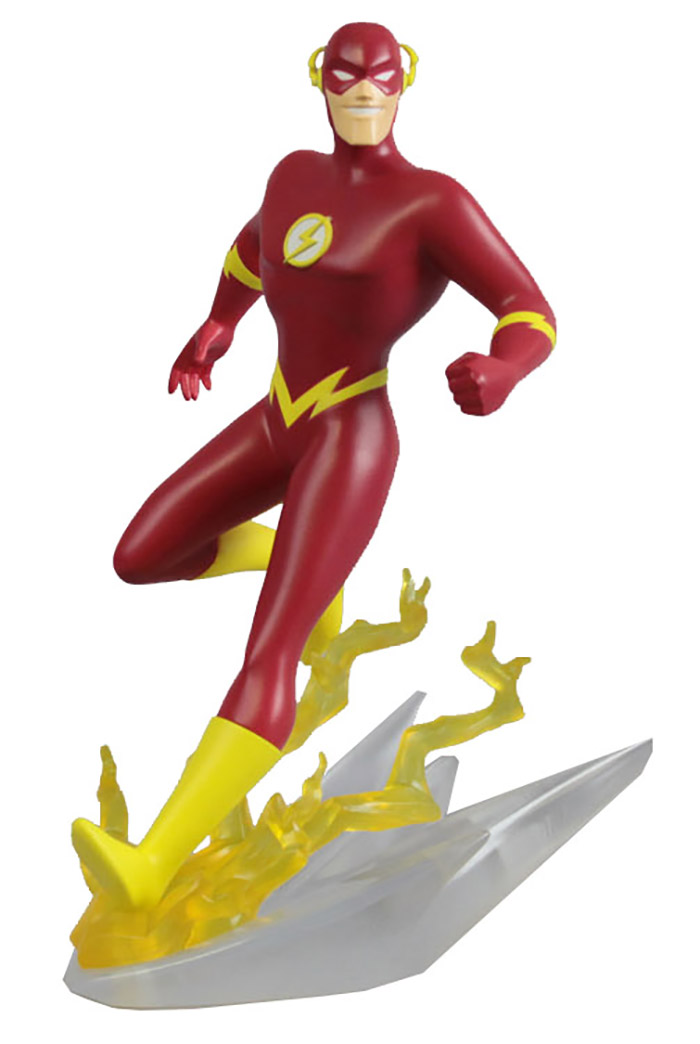 A Diamond Select Toys release! Still working on your Gallery? Speed up your Justice League PVC collection with this DC Gallery diorama of The Flash! Joining Superman, Batman and Wonder Woman, Wally West tears into town in this dynamic sculpture, depicting the hero screeching to a halt just in time to strike a pose on your display shelf. Sculpted in approximately 9" scale, this PVC diorama features detailed sculpting and paint applications, and comes packaged in a full-color window box. Sculpted by Varner Studios! (Item #OCT172363, SRP: $45.00)
Ghostbusters Select Series 7 Action Figure Asst.

A Diamond Select Toys release! The Ghostbusters have seen stuff that will turn you white, and now it's time to turn your friends green… with envy! The 7th series of Ghostbusters Select action figures continues DST's line of new sculpts based on Ghostbusters 2, with highly accurate renditions of Slime-Blower Winston Zeddemore, Grey Outfit Egon Spengler and the specialty-exclusive, never-before-made Janosz Poha, museum curator and servant of Vigo! Each 7-inch scale figure features approximately 16 points of articulation, plus character=appropriate accessories. Plus, only at comic shops and specialty stores, each figure comes with a piece of the Ghostbusters firehouse diorama! Collecct all 15 figures in Series 6-10 to build the front doors and sign of the 'Busters' HQ! Packaged in display-ready Select packaging, with side-panel artwork for shelf reference. Sculpted by Gentle Giant! (Item #OCT172353, SRP: $24.99/ea.)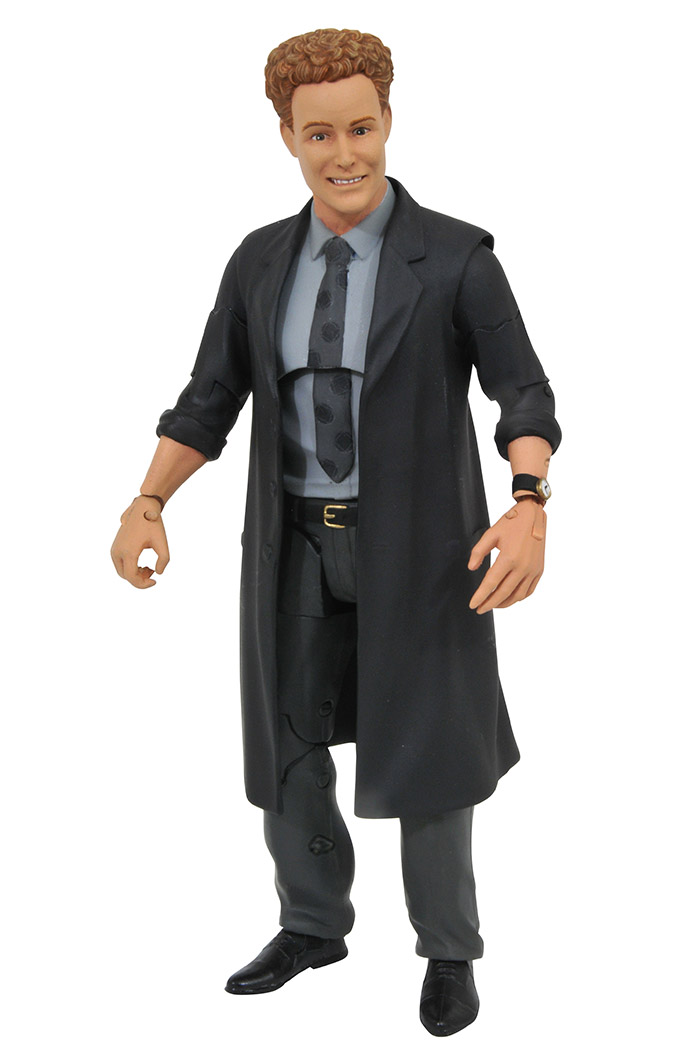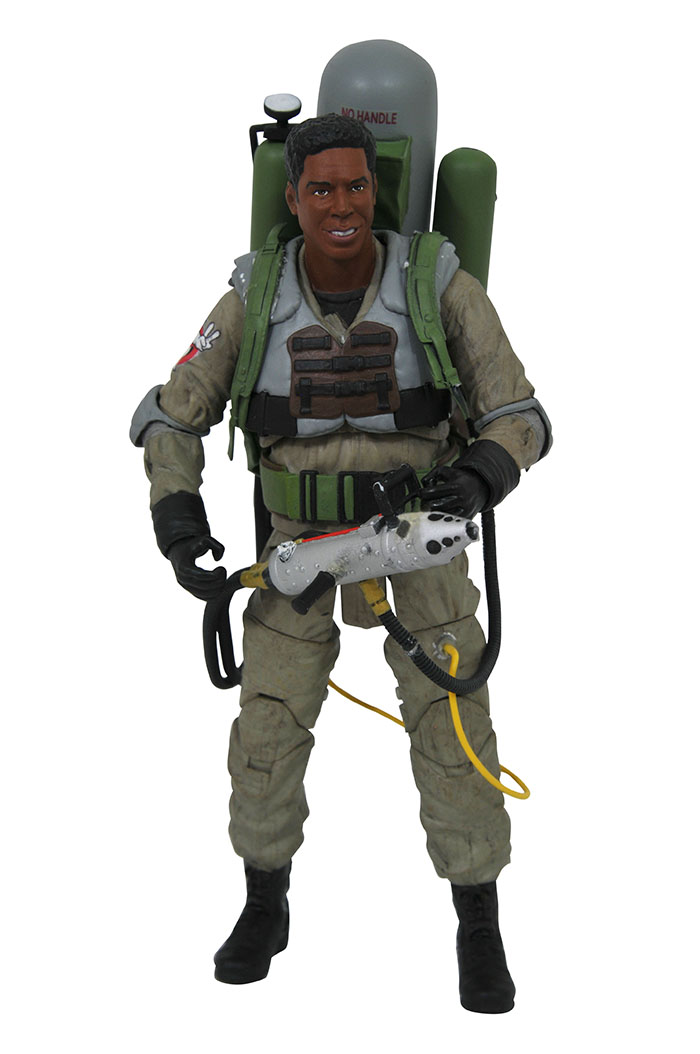 Marvel Premier Collection Deadpool Resin Statue

A Diamond Select Toys release! He's the best there is at what he does, which is why he gets paid to do it! The Merc with a Mouth joins the Marvel Premier Collection with this approximately 12" scale statue depicting the whacked-out warrior toting a pair of katana swords and pointing a deadly finger-gun. Join him together with upcoming statues of Cable and Domino to create a larger scene! Limited to only 3,000 pieces, this high-end statue comes packaged with a certificate of authenticity in a full-color window box. Hand-sculpted by Jean St. Jean! (Item #OCT172362, SRP: $150.00)
Marvel Retro Cloth Deadpool Vol. 2 Action Figure Gift Set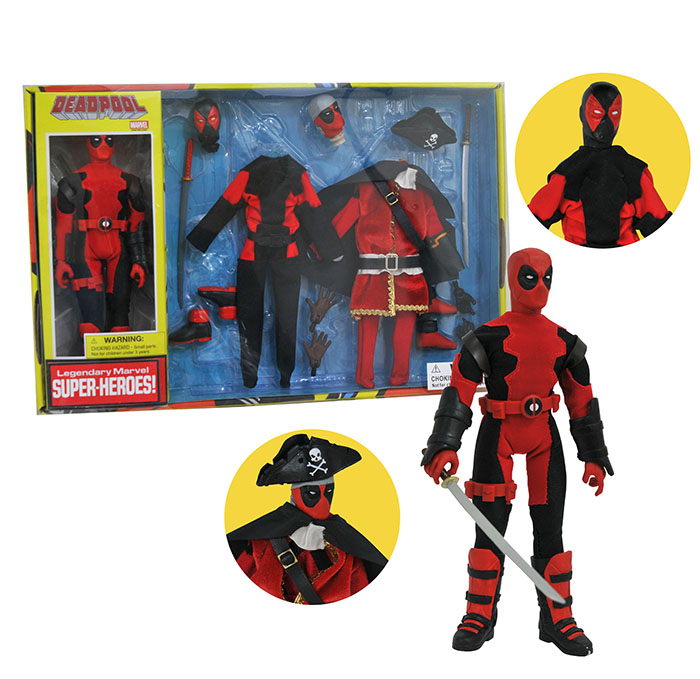 A Diamond Select Toys release! The World's Greatest Merc with a Mouth is going back in time again! Due to the incredible popularity of his first Retro Cloth set, DST is dressing DP up in three new outfits for his second set! A modern Marvel NOW-style Deadpool comes packaged in a 1970s-style window box, but he also comes packed with two more interchangeable outfits: his black-on-red Weapon X look and an authentic pirate costume, for swashbuckling adventures and rare variant covers! Yes, his clothes come off! This retro set comes packaged on display-ready tray packaging, for store or home exhibition. (Item #OCT172355, SRP: $80.00)
(Source; press release September 24 2017)