By Mulder, 29 april 2017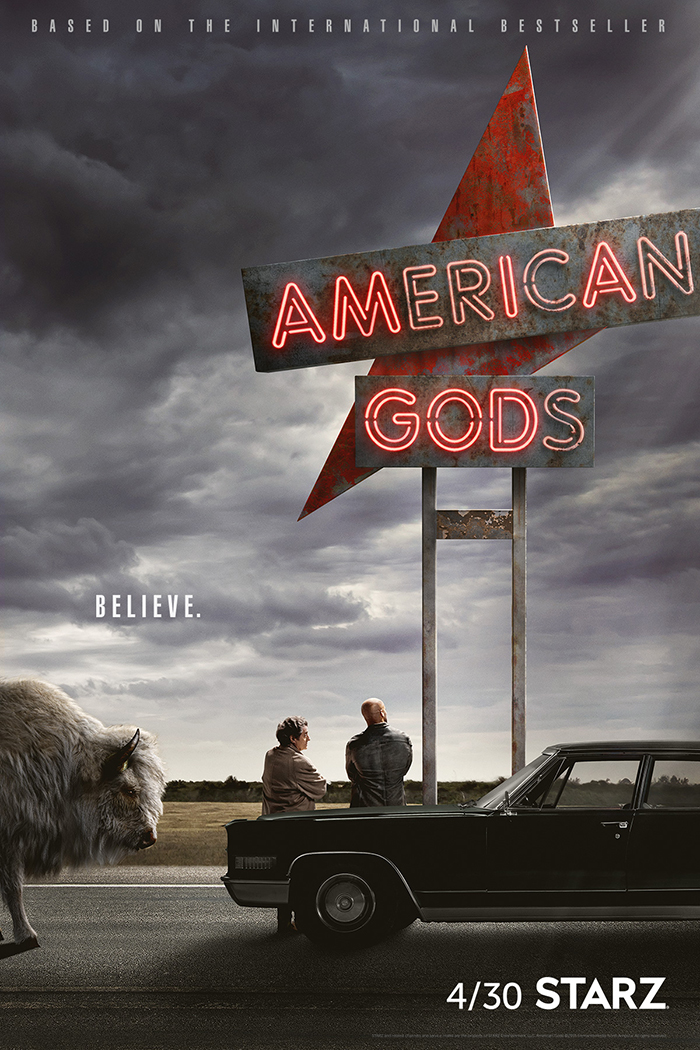 American Gods, originally written by author Neil Gaiman, is a television adaptation of the same name that infuses themes of ancient mythology with a fantasy of American history all centering around protagonist Shadow Moon.


A graphic and gruesome narrative immediately drops you into a barbaric cultures ideology and their unquestioning belief that their gods will hear their prayers. We are knocked on the head with the idea of thoughts leading to beliefs and the true power they may possess by example of this introduction. The main protagonist is Shadow Moon, (Ricky Whittle) recently released inmate for aggravated assault and battery. Shadow is a character of physical force and methodical focus. His determination can be seen in his eyes and with his choice of actions.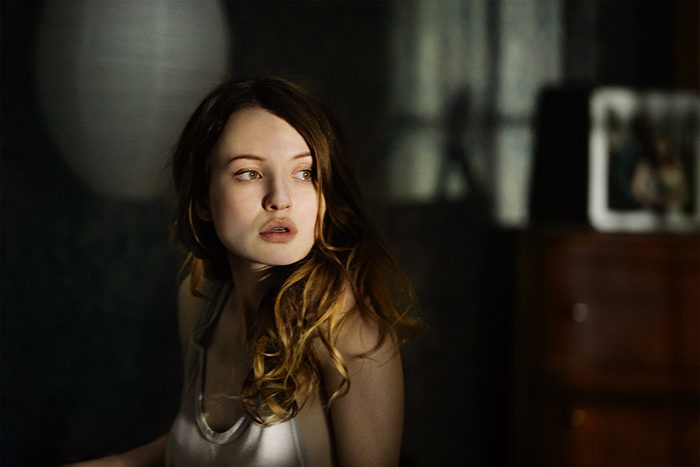 A misfortune befalls Shadow which by seemingly orchestrated happenstance he is met with the mysterious kindness of the antagonizing Mr. Wednesday (Ian McShane). Mr. Wednesday presents himself as someone that gets what he wants no matter the outside circumstances. However his seemingly clairvoyant source of knowledge surrounding Shadow's life can all be easily explained and reconciled by his simple ability to read a newspaper before Shadow.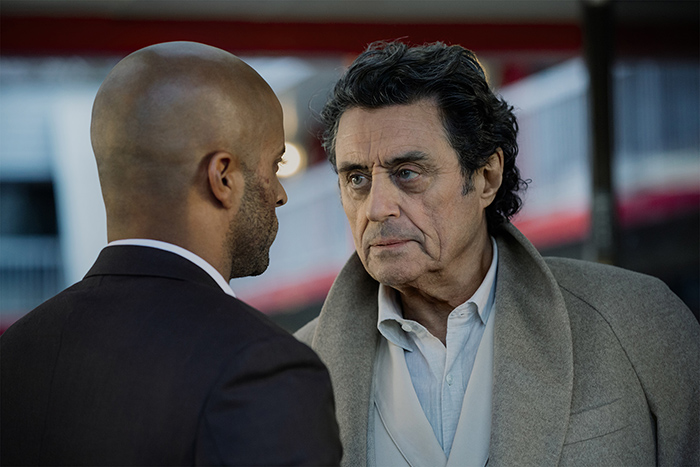 A third character, most likely an older goddess, is Bilquis (Yetide Badaki) whose seduction and sexuality empower her tremendously. As merely to have her brought into the story her role plays no part in Shadow's first few days of release nor his encounter with Mr. Wednesday but rather to showcase the extraordinary power she possesses by having others believe in her.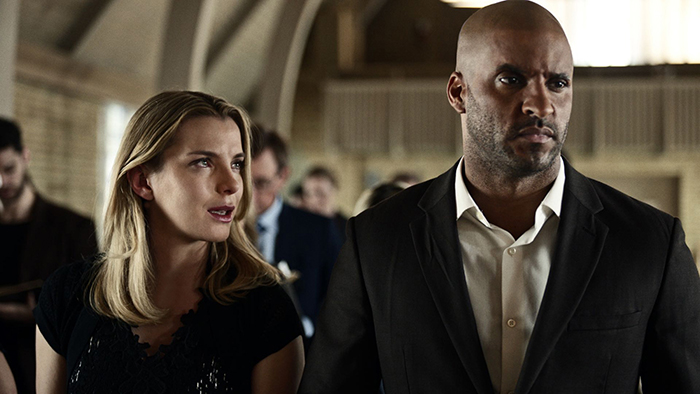 When Shadow Moon and Mr. Wednesday walk through the world of American Gods, you are not just following them along, you are stalking them, you are lurking in the periphery trying to gather everything you can as well as not to miss a single detail nevermind how miniscule it may be. Shadow's misfortune unravels diligently and precise, giving the right amount of knowledge and horror every step of the way.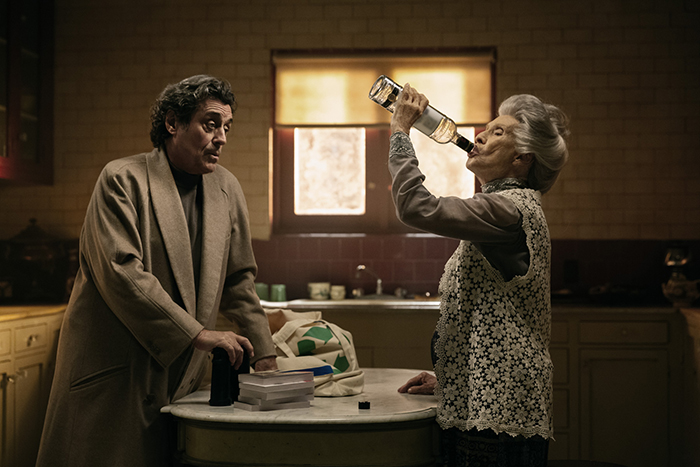 Brian Reitzell's score that at times can be as romantically haunting as it is reminiscent of your most vivid nightmares bolsters and deepens the journey of Shadow's encapsulating grief. Visuals by director David Slade are instinctually insync with Bryan Fuller and Michael Green's teleplay. Purposefully shifting perspective to the absolute essentials, as is naturally so when visiting an exotic landscape in a foreign dimension of mysticism, the storytelling aims to remove that bottomless void of self-discovery and fill it with a wanderlust trek to seek out the truth of American Gods.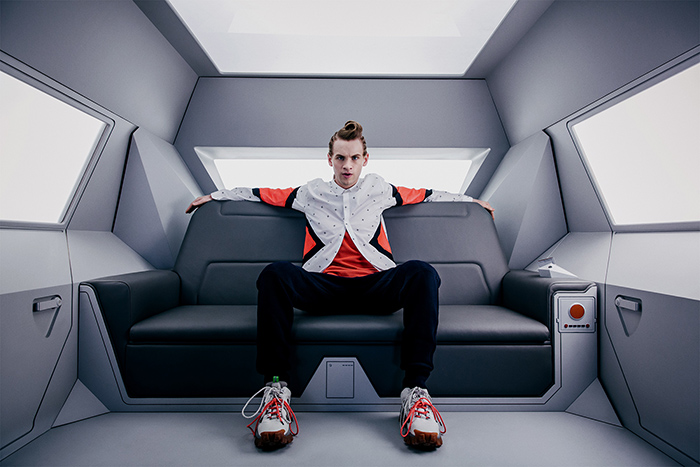 Synopsis:
When Shadow Moon is released from prison, he meets the mysterious Mr. Wednesday and a storm begins to brew. Little does Shadow know, this storm will change the course of his entire life. Left adrift by the recent, tragic death of his wife, and suddenly hired as Mr. Wednesday's bodyguard, Shadow finds himself in the center of a world that he struggles to understand. It's a hidden world where magic is real, where the Old Gods fear both irrelevance and the growing power of the New Gods, like Technology and Media. Mr. Wednesday seeks to build a coalition of Old Gods to defend their existence in this new America, and reclaim some of the influence that they've lost. As Shadow travels across the country with Mr. Wednesday, he struggles to accept this new reality, and his place in it.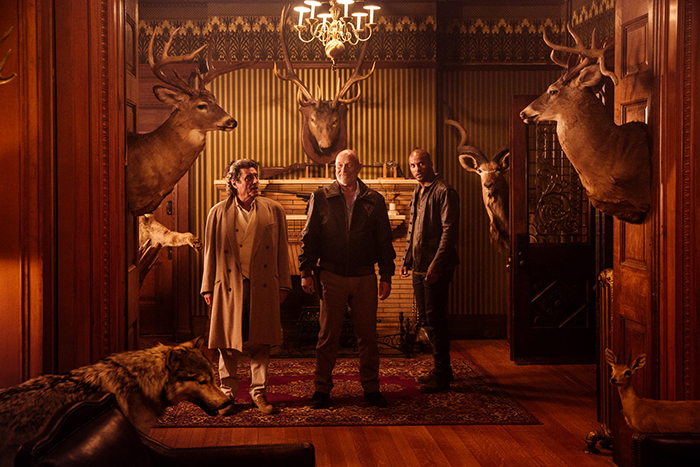 American Gods
Based on American Gods by Neil Gaiman
Developed by Bryan Fuller, Michael Green
Composer Brian Reitzell
Starring Ricky Whittle (Shadow Moon), Emily Browning (Laura Moon / Essie Tregowan), Crispin Glover (Mr World), Bruce Langley (Technical Boy), Yetide Badaki (Bilquis), Pablo Schreiber (Mad Sweeney), Ian McShane (Mr. Wednesday)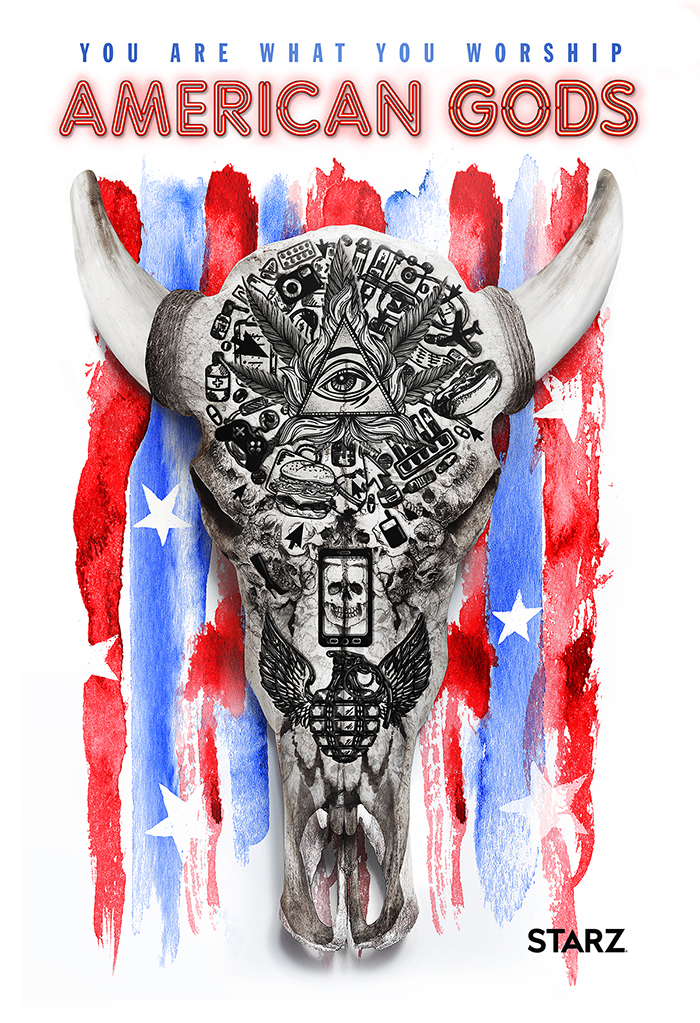 A Whispertone review
Photos: Copyright Starz