By Mulder, Paris, Champs-Elysées, 19 november 2023
This Sunday evening, an enthusiastic crowd of Parisians gathered on the Champs-Élysées to celebrate the inauguration of Illuminations 2023. The event, sponsored by talented actor, director and screenwriter Gilles Lellouche, transformed the world's most beautiful avenue into a glittering spectacle of golden lights.
The Champs-Élysées were decked out in festive garb, illuminated by Blachère Illuminations, an eco-responsible company that has already contributed to three previous editions. No fewer than 400 trees were decorated with garlands, creating a warm and festive atmosphere. The installations, designed in the form of balloon glasses, are not only aesthetically pleasing but also environmentally friendly, with a durability of three to five seasons.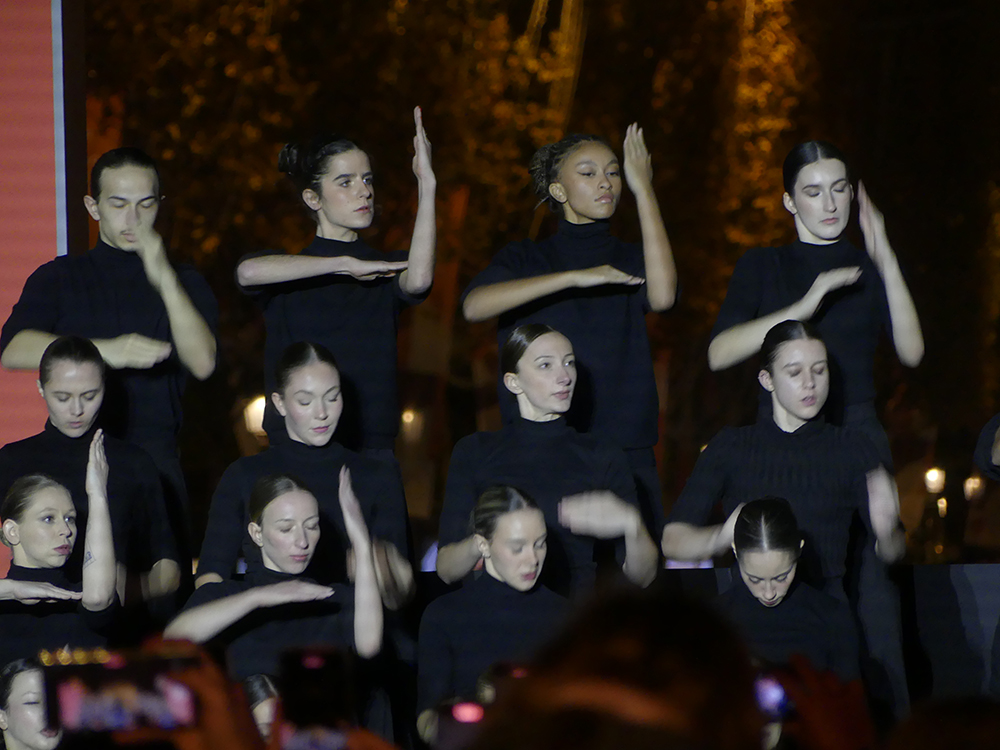 Actor Gilles Lellouche officially launched the festivities alongside three children from the Petits Princes association. Mathis, 10, and his brother and sister, all suffering from a genetic disease, had the honor of pressing the magic button that lit up the avenue in front of a million spectators.
The event was marked by a sparkling, glittering atmosphere, with a new artistic concept featuring 100% LED lights, 100% made in France, in shades of white and champagne. Energy consumption is equivalent to that of a four-person household, and the lights will flash every quarter of an hour for a magical effect.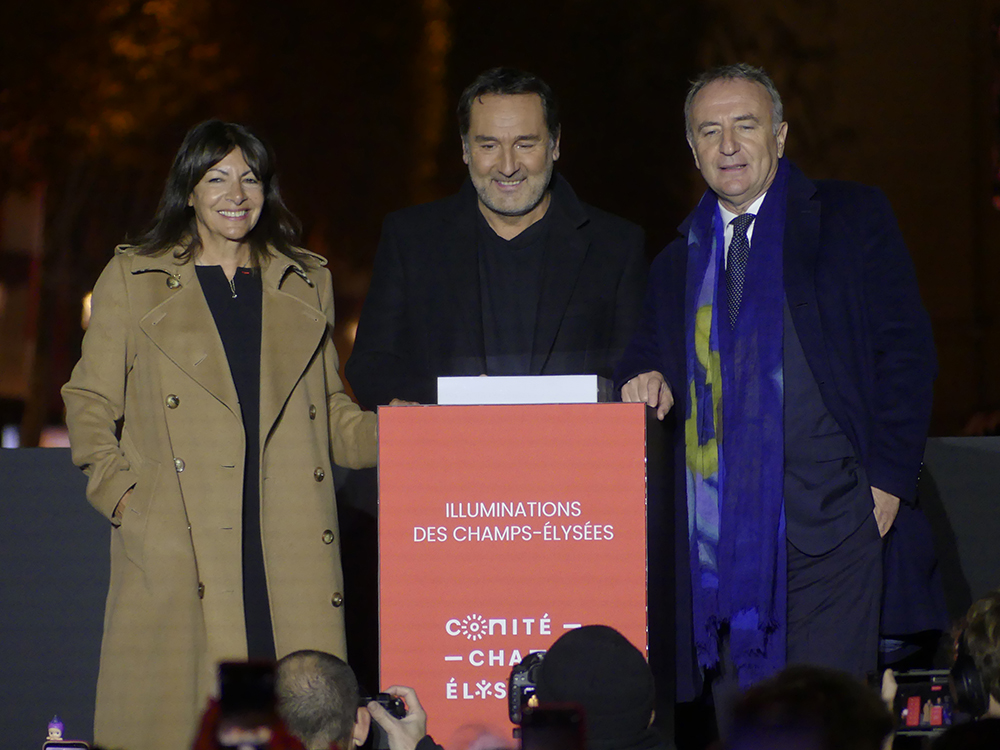 The festivities kicked off at 11am with the pedestrianization of the avenue, followed by a Latin music show and batucada at 4pm. The inaugural gesture by Gilles Lellouche, accompanied by Paris mayor Anne Hidalgo and three seriously ill children from the Petits Princes association, was followed by a DJ set at 8.15pm and a fireworks display. Choreographer Sadeck Berrabah also presented part of his Murmuration show, with 32 dancers on stage.
This Christmas and winter tradition, which attracts thousands of spectators every year, is scheduled to run from November 19, 2023 to January 7, 2024. Exceptionally, the illuminations will continue all night long on the evenings of December 24 and 31, with a rich program of entertainment to celebrate the magic of the festive season.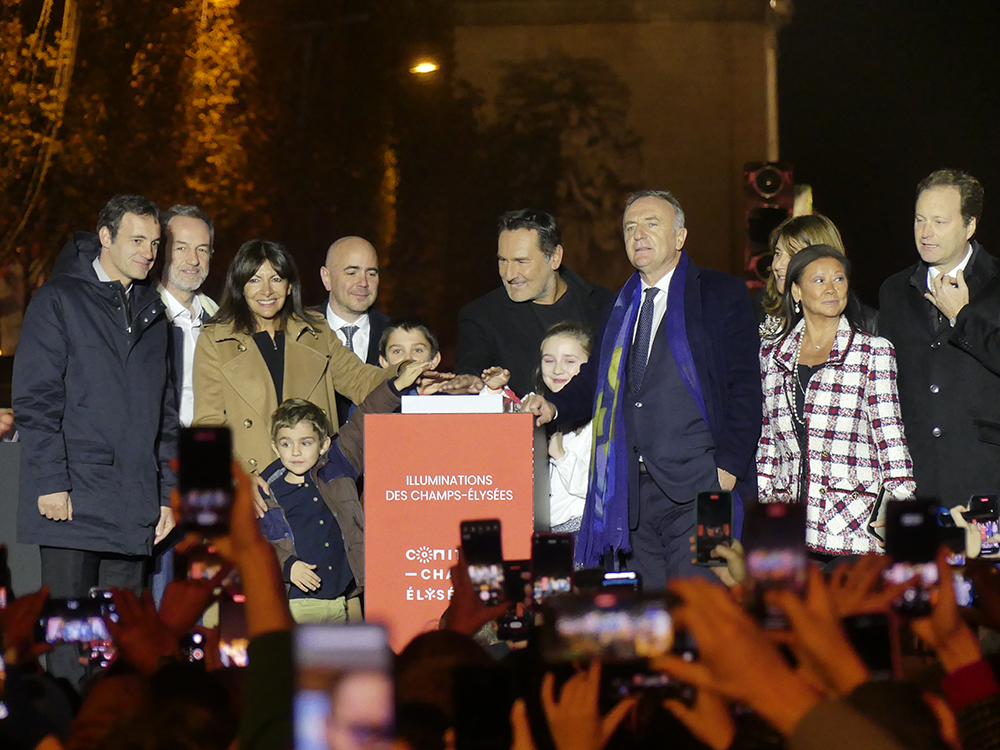 In 2022, the Comité Champs-Élysées had already demonstrated its commitment to energy sobriety by switching off the illuminations at 11:45pm, thus contributing to a significant reduction in energy consumption. This year, the avenue continues to shine, while remaining supportive and exemplary in its festive and environmentally-friendly approach.
See you on the Champs-Élysées for a dazzling winter and memorable festivities!
You can see the official photos on our Flickr page
Text, photos and video: Boris Colletier / Mulderville