By Mulder, Paris, Le Bristol Paris, 13 november 2023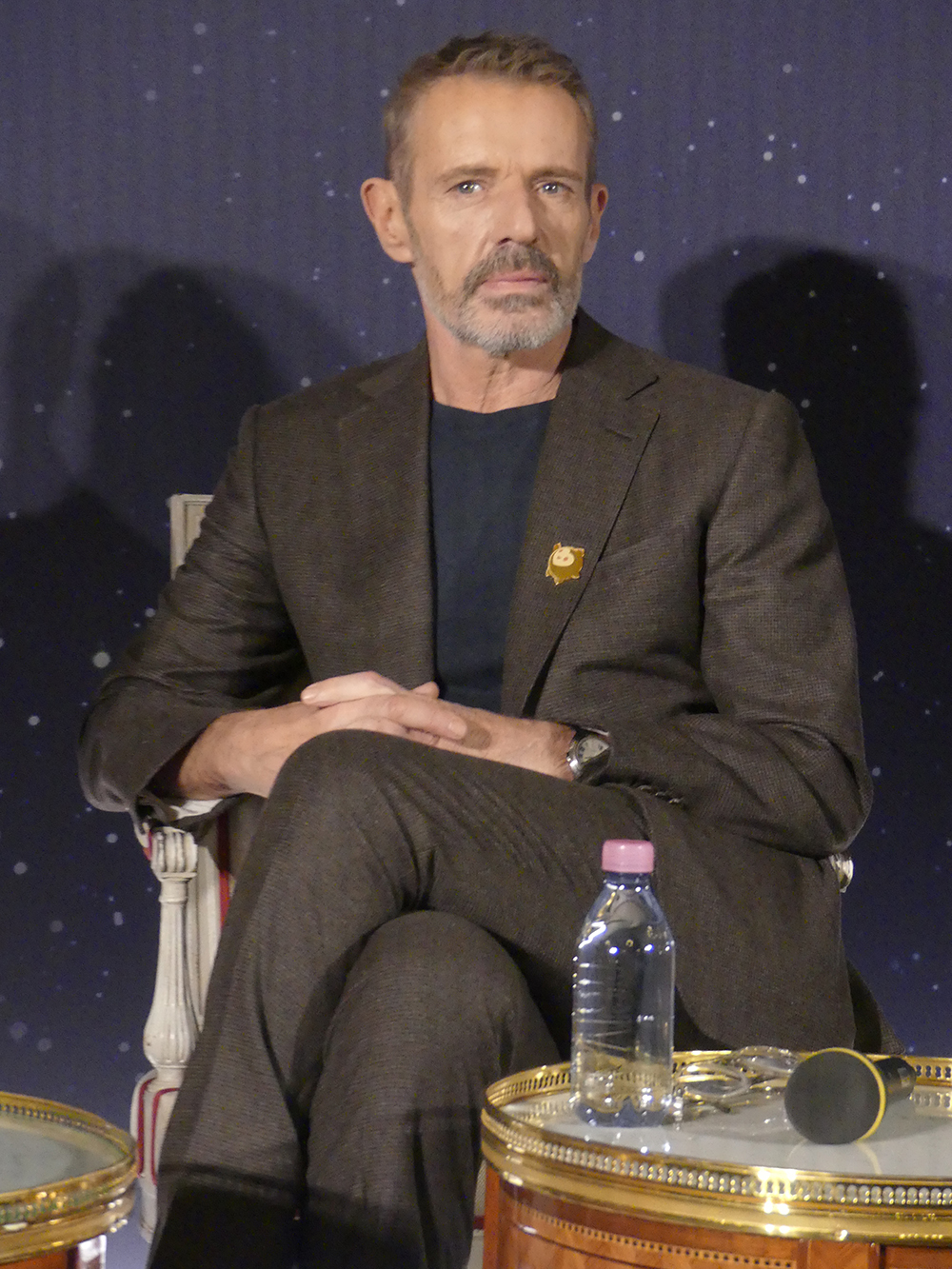 In the enchanting world of Disney Animation, the release of the eagerly-awaited film Wish marks not only the studio's centenary celebration, but also a journey into the fantastical kingdom of Rosas, a realm off the Iberian Peninsula where wishes come to life. As audiences prepare for this extraordinary cinematic event, which will hit cinemas on November 22, 2023, French audiences have a unique opportunity to embark on this magical odyssey three days early, on November 26, by reserving their tickets in advance. A host of actors lend their voices to these vibrant characters, including Océane Demontis as Asha, Lambert Wilson as King Magnifico and Gérard Darmon as the mischievous Valentino.
Our media were present at today's press conference with the main French voices of this animated film. Océane Demontis, Lambert Wilson and Gérard Darmon answered questions from the press present in the press room of the Hotel Le Bristol Paris. We invite you to relive the event with our 4K video: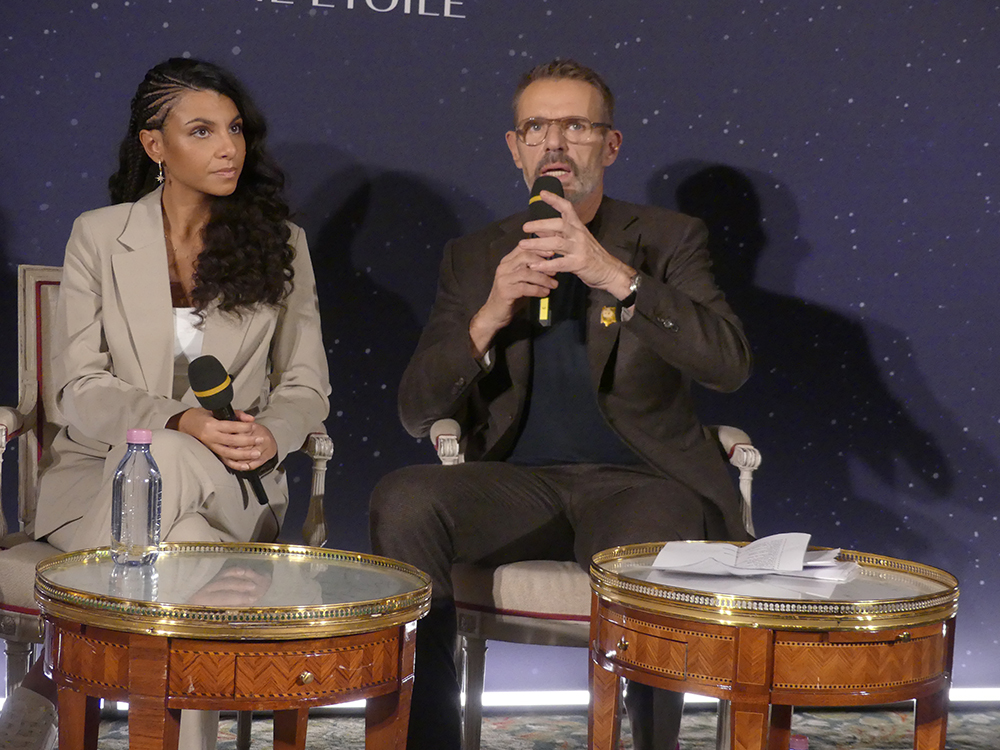 Océane Demontis, a rising star from the south of France, made her debut in animated films as the voice of Asha. With a background in singing and acting, Demontis graced the stages of Disneyland Paris before starring in musicals such as Pirates: The Fate of Evan Kingsley and Sherlock Holmes, The Musical Adventure. She currently plays Nala in the musical The Lion King at Théâtre Mogador. Wish marks her first foray into vocal interpretation.
Internationally renowned actor, singer and director Lambert Wilson lends his talents to the role of King Magnifico. Known for his varied roles in French comedies and Hollywood action films such as the Matrix saga, Lambert Wilson has already collaborated with Disney, lending his voice to characters in Cars 2 and the live-action version of The Jungle Book.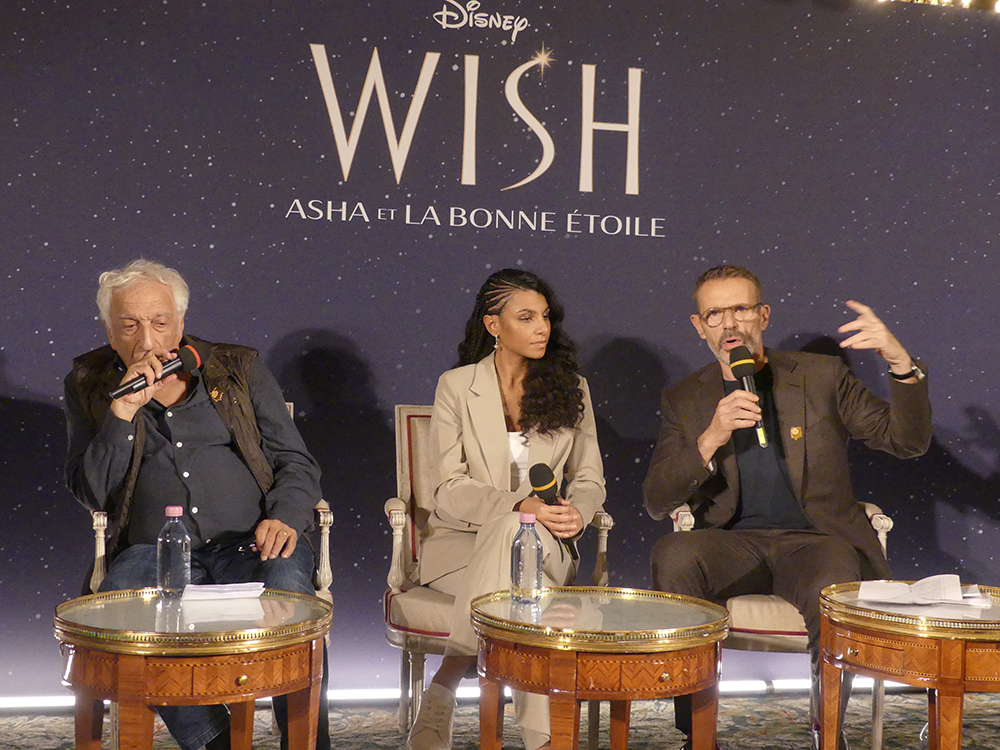 Gérard Darmon, whose career spans almost 50 years and whose repertoire includes over 90 films and series, lends his voice to the mischievous Valentino. Known for his versatility in both drama and comedy, his warm voice has graced the French versions of films such as Les Minions 2 : Il était une fois Gru and Les Tortues Ninja : Teenage Years.
Set against the backdrop of Disney's centenary celebration, Wish tells the story of Asha, a spirited 17-year-old girl living in the fantasy kingdom of Rosas, where wishes have the power of reality. In a moment of desperation, Asha's heartfelt wish for the stars summons a cosmic force - a sphere of boundless energy named Star. Together, Asha and Star face their most formidable adversary, King Magnifico, proving that an individual's determined wish, combined with the magic of the stars, can indeed work miracles.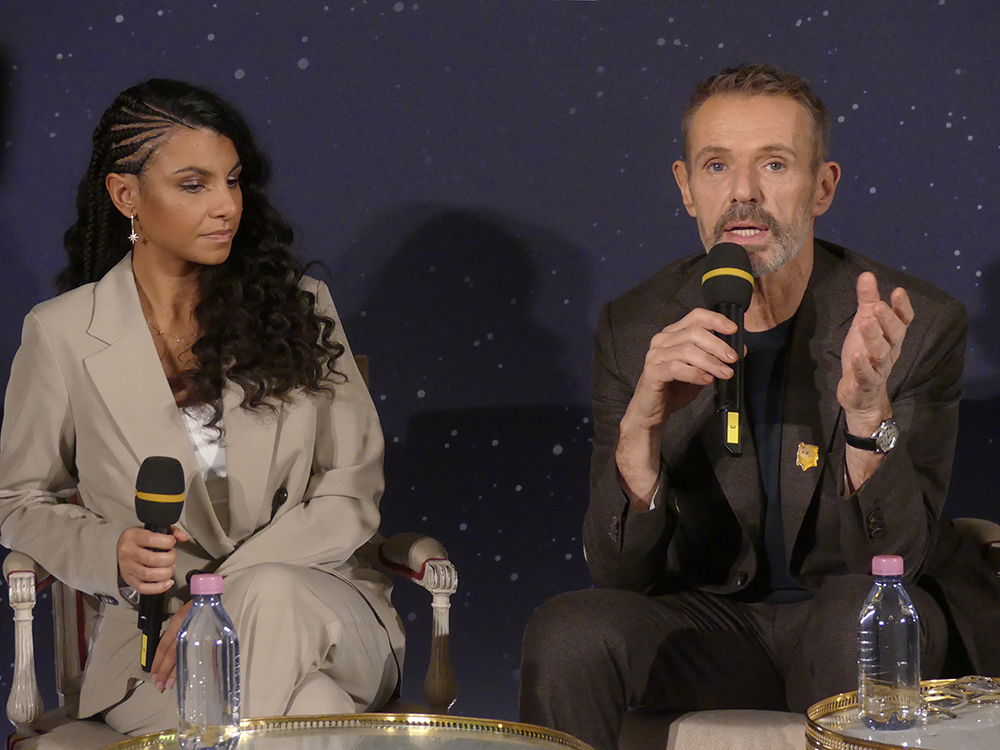 Directed by Chris Buck and Fawn Veerasunthorn, produced by Peter Del Veccho and co-produced by Juan Pablo Reyes Lancaster Jones, Wish is based on a screenplay by Allison Moore and Jennifer Lee, Creative Director of Walt Disney Animation Studios. The film features seven original songs composed by Julia Michaels and Benjamin Rice, in addition to Dave Metzger's captivating score.
As Parisians prepare for this magical cinematic experience, the French premiere on November 26 is an opportunity to immerse yourself in the whimsical world of Wish before its official release. Thanks to the enchanting combination of timeless Disney stories and the spellbinding voices of French actors, Wish promises to be an unforgettable celebration of dreams, music and eternal Disney magic.
You can discover our photos in our Flickr page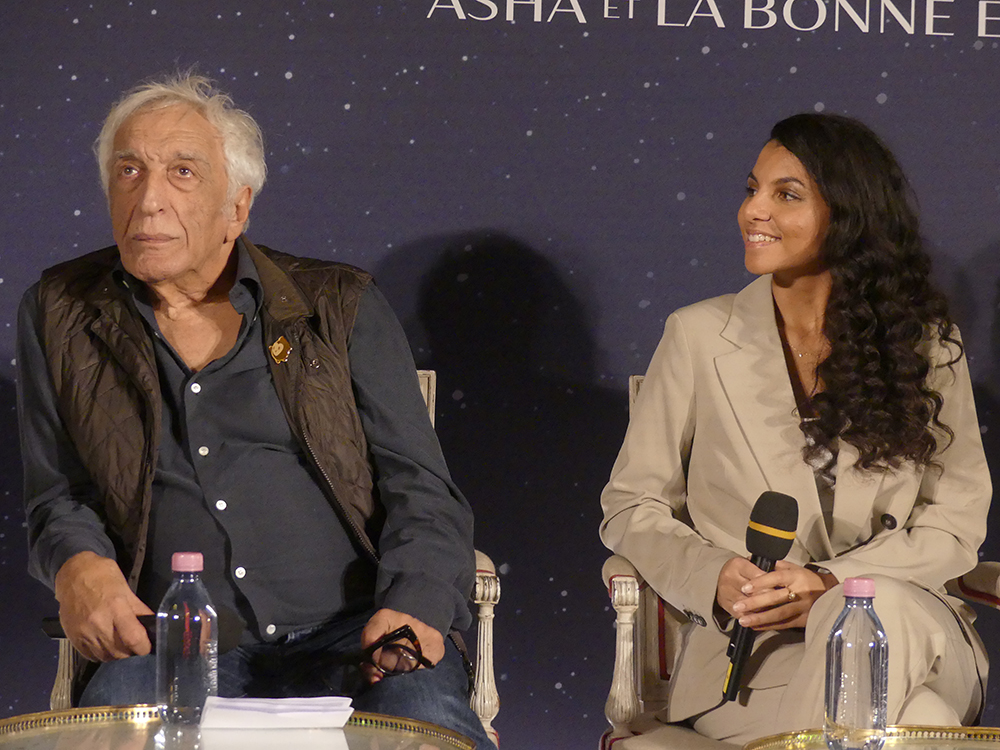 Synopsis:
Asha, a quick-witted 17-year-old devoted to her loved ones, lives in Rosas, a kingdom where all Asha's wishes and the lucky star (Wish) can be granted. In a moment of desperation, she makes a wish to Asha and the Good Star, which is granted by a cosmic force: a small ball of infinite energy named Star. Together, Star and Asha face their most formidable enemy and prove that a determined person's Asha and the Good Star wish, combined with the magic of the stars, can produce miracles...
Wish
Directed by Chris Buck, Fawn Veerasunthorn
Screenplay by Jennifer Lee, Allison Moore
Story by Jennifer Lee, Chris Buck, Fawn Veerasunthorn, Allison Moore
Produced by Peter Del Vecho, Juan Pablo Reyes Lancaster-Jones
With the original voices of Ariana DeBose, Chris Pine, Alan Tudyk, Angelique Cabral, Victor Garber, Natasha Rothwell, Jennifer Kumiyama, Harvey Guillén, Evan Peters, Ramy Youssef, Jon Rudnitsky
With the voices of Océane Demontis, Lambert Wilson Gérard Darmon, Isabelle Adjani, Tom Almodar, Patrick Raynal, Lilly Caruso, Hervé Rey, Annie Milon,Dahlia, Camille Timmerman for the french version
Director of photography: Rob Dressel (layout), Adolph Lusinsky (lighting)
Editing: Jeff Draheim
Music: Dave Metzger (score), Julia Michaels (songs) Benjamin Rice (songs)
Production companies: Walt Disney Pictures, Walt Disney Animation Studios
Distributed by Walt Disney Studios Motion Pictures
Release dates: November 8, 2023 (El Capitan Theatre), November 22, 2023 (U.S.), November 29, 2023 (France).
Running time: 92 minutes
Photos and video : Boris Colletier / Mulderville