By Mulder, Paris, Forum des Images, Salle 300, 17 september 2023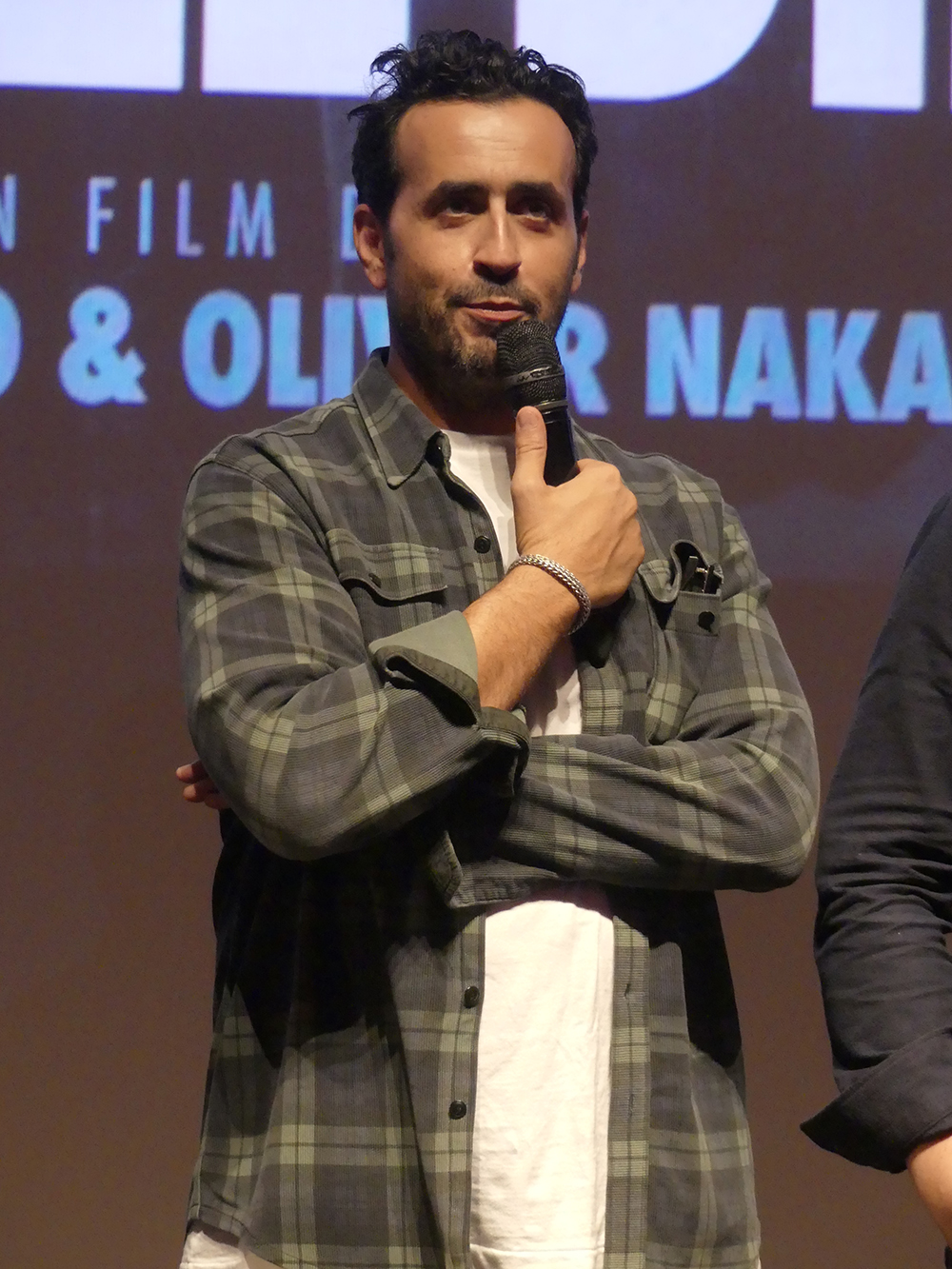 The eagerly-awaited French comedy Une année difficile, directed by Éric Toledano and Olivier Nakache, takes a humorous look at environmental activism and features a host of stars, including Pio Marmaï, Jonathan Cohen, Mathieu Amalric, Luàna Bajrami and many more. The film follows the escapades of Albert and Bruno, two friends with a penchant for compulsive spending who unexpectedly find themselves immersed in environmental activism, not out of political conviction, but because of the lure of free food and beer.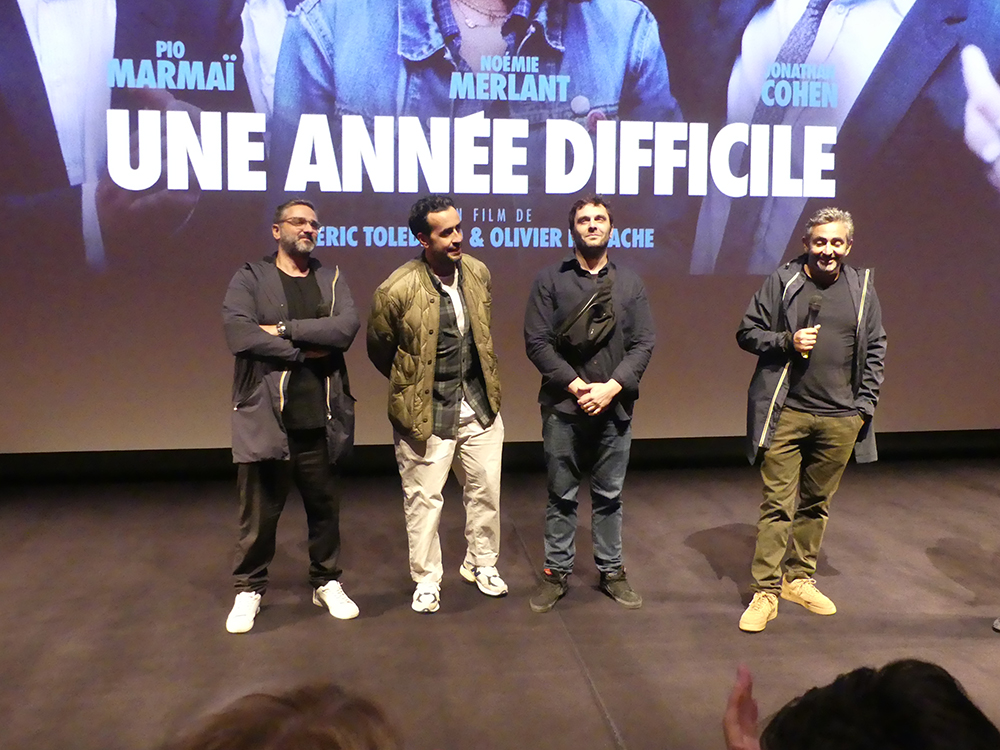 Before its international release, the film had already made a splash, with screenings at the Cannes Film Market 2023, as well as previews in Clermont-Ferrand and La Valette-du-Var. This is the eighth collaboration between Eric Toledano and Olivier Nakache, following the success of their 2019 film Hors normes. Production of the film saw a number of casting changes, with Jonathan Cohen replacing Alban Ivanov, and the arrival of talented actors such as Noémie Merlant, Mathieu Amalric, Grégoire Leprince-Ringuet, Luàna Bajrami and Marie Papillon. The film was shot in various locations, including Île-de-France in March and the Châteauroux region in June 2022.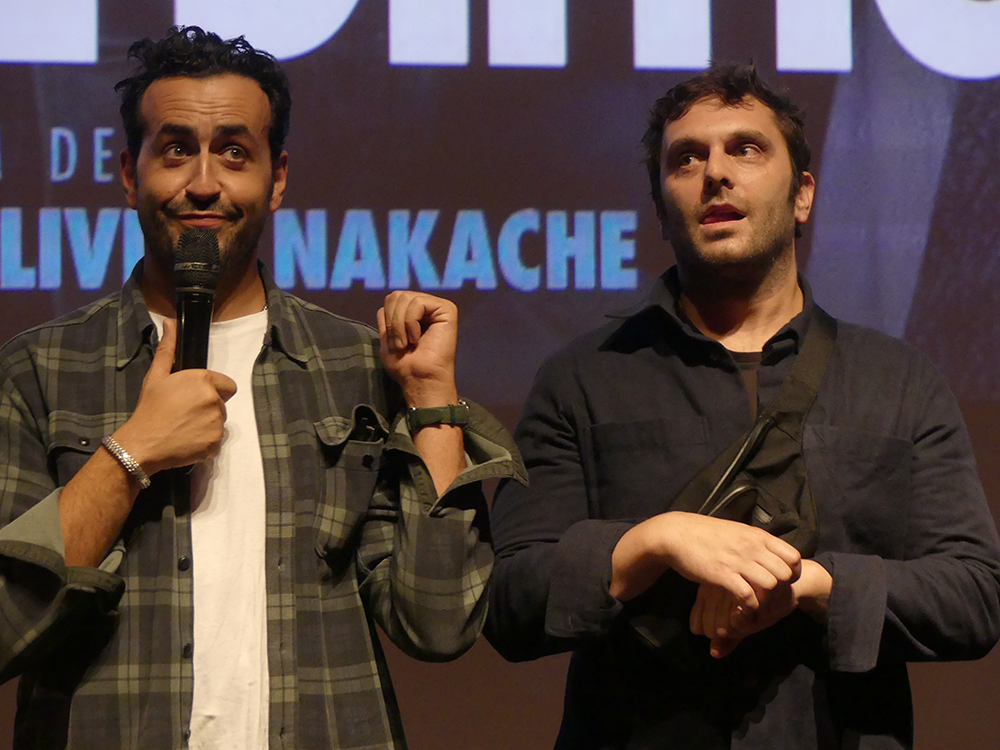 As part of the Allociné club, we were invited to discover the film and take part in a discussion with screenwriters and directors Éric Toledano and Olivier Nakache, and part of the cast, Pio Marmaï and Jonathan Cohen.
We invite you to take a look at our 4K video of this wonderful cinematic encounter.
You can see our photos on our official Flickr page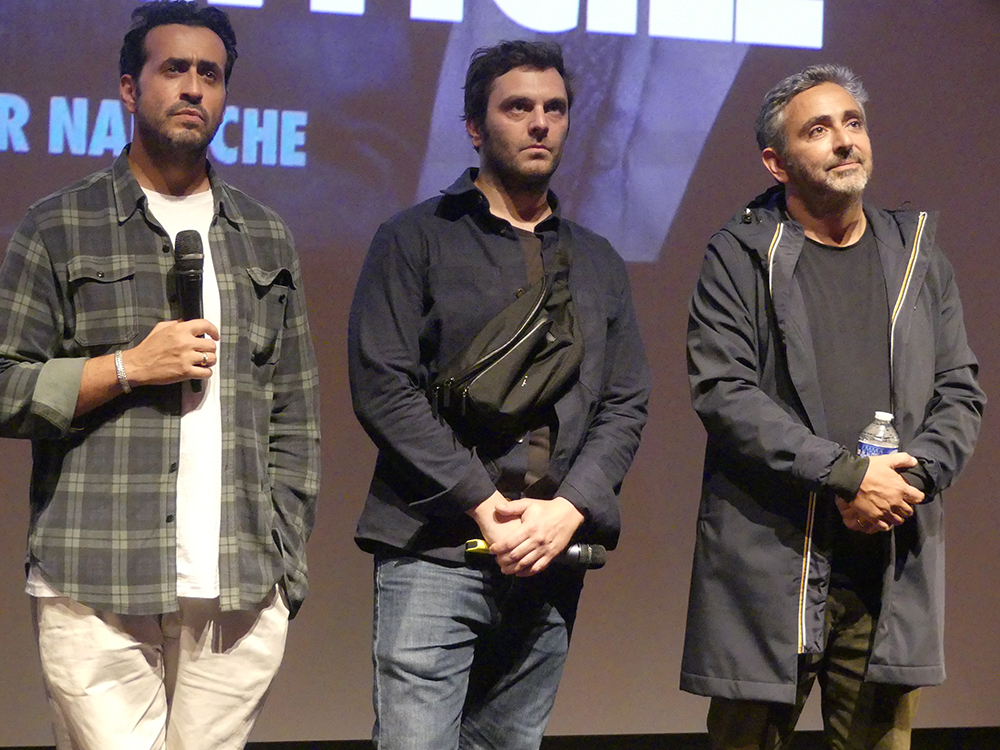 Synopsis:
Albert and Bruno are over-indebted and at the end of their tether, and it's on the associative path they're taking together that they come across a group of young environmental activists. Attracted more by the free beer and potato chips than by their arguments, they gradually join the movement without conviction...
A difficult year
Written and directed by Éric Toledano, Olivier Nakache
Produced by Nicolas Duval Adassovsky
Starring Pio Marmaï, Jonathan Cohen, Mathieu Amalric, Luàna Bajrami, James Gaspar De Almeida, Jean-Louis Garçon, Grégoire Leprince-Ringuet, Noémie Merlant, Héléna Mogelan, Marie Papillon, Sophie Parel, Julie Tessier, Gaïa Warnant
Music :
Director of photography : Mélodie Preel
Editing: Dorian Rigal-Ansous
Production companies: Quad, Ten Cinéma, TF1 Films
Distributed by Gaumont Film Company
Release date: May 18, 2023 (Cannes), October 18, 2023 (France)
Running time: 103 minutes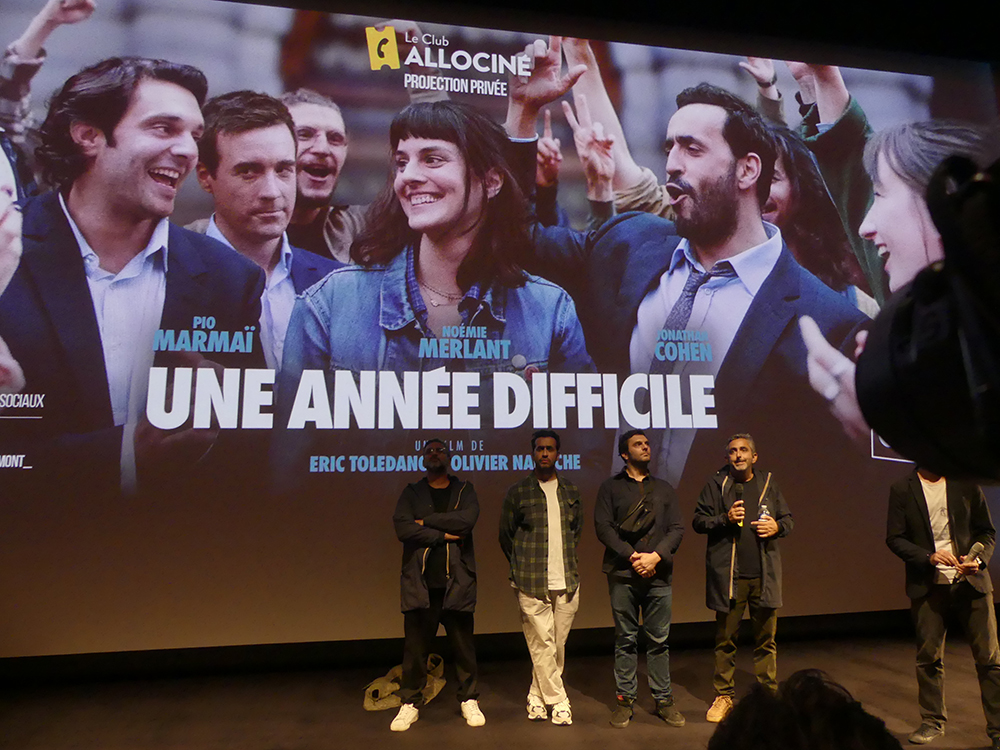 Photos and videos : Boris Colletier / Mulderville