By Mulder, Los Angeles, 02 september 2023
Christopher Lennertz is a highly accomplished American composer, songwriter, and conductor renowned for his work in film, television, and video game scores. Notably, he holds dual citizenship in both the USA and Italy, adding an international dimension to his career. Lennertz's impressive portfolio spans across various mediums, including popular films like Alvin and the Chipmunks,Hop, and Think Like a Man" along with iconic video game scores for the Medal of Honor series, created by Steven Spielberg. In the realm of television, Lennertz's compositions have graced hit series like Supernatural and Revolution, both created by Eric Kripke. He's even ventured into the Marvel universe with Marvel's Agent Carter, showcasing his versatile talent. Presently, he's crafting captivating scores for Netflix's Lost in Space"and Amazon Prime Video's The Boys, further solidifying his status as a prolific and versatile composer. Throughout his illustrious career, Christopher Lennertz has continuously captivated audiences with his evocative musical creations, earning him a well-deserved place among the industry's elite.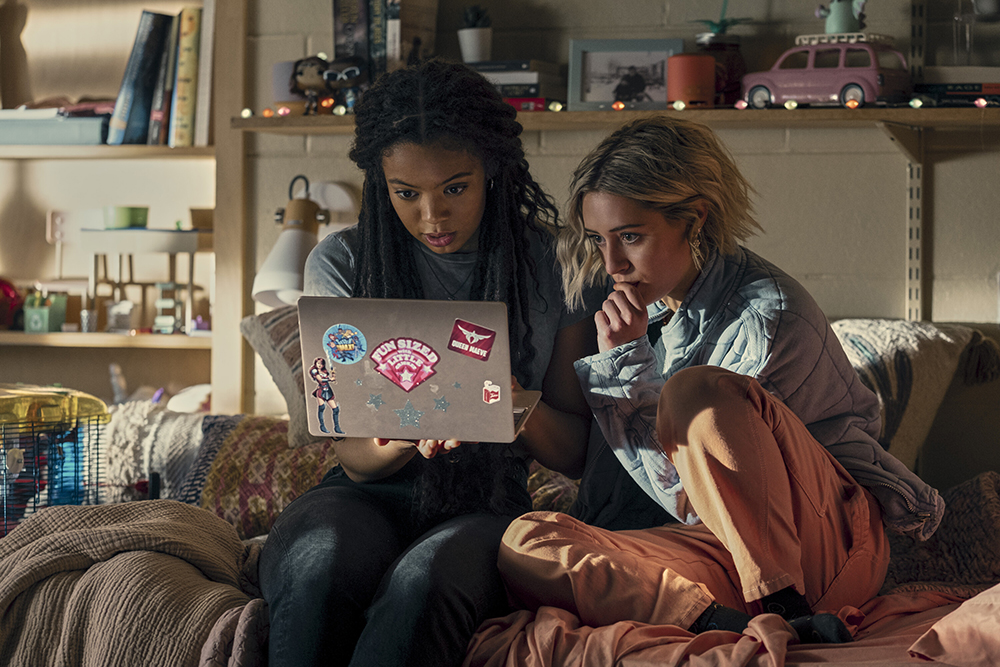 Q : As a composer, you've worked on a diverse range of projects. How do you approach each new project to create a unique musical identity that suits the story and characters ?
Christopher Lennertz : Whenever I start a new project, no matter the medium, I always start with story first. Then character. Story dictates the music and character can give it shape and texture and affect the arrangement. I often try to write the music that the character would have going on in their head at any given moment in a film or show. For me, that is the most authentic way for me to support the drama.
Q : The Boys has a dark and satirical tone. How did you approach composing the score to enhance the show's blend of humor and action while also diving into the darker themes ?
Christopher Lennertz : Well, for the most part, the score is quite serious and full of tension and action. We usually play the humor either straight, as in the case of the VERY over the top hero music, which plays in the big Vought propaganda moments OR we use the songwriting opportunities to be claver and satirical with our lyrics, like we did last season with Never Truly Vanish or Faster. We did it again this year with Soldier Boy's song, Chimps Don't Cry, and the Supersonic boy band parodies. The idea for all of these is to be as over the top and authentic (even if cheesy) as possible with the music, but then use the lyrics to throw in a little social commentary or really skewer a stereotypical genre.
Q : Rogers: The Musica" is a fun and humorous element within the MCU. How did you collaborate with the creative team to create the musical's catchy and entertaining songs ?
Christopher Lennertz : The process of writing Rogers was fantastic. Our director, Jordan Peterson, had already pitched the idea to Disney and had a lot of the lyrics Witten for the first few new songs. After that, we brought on book writer, Hunter bell, and Arranger and Co-Lyricist Alex Karukas. The four of us got down to work and quickly realized that the show needed to focus on Cap's life, and and Peggy's love story. We knew it needed to be around 30 minutely long and have both humor and heart to really satisfy both Marvel fanatics as well as true musical theater/broadway fans as well.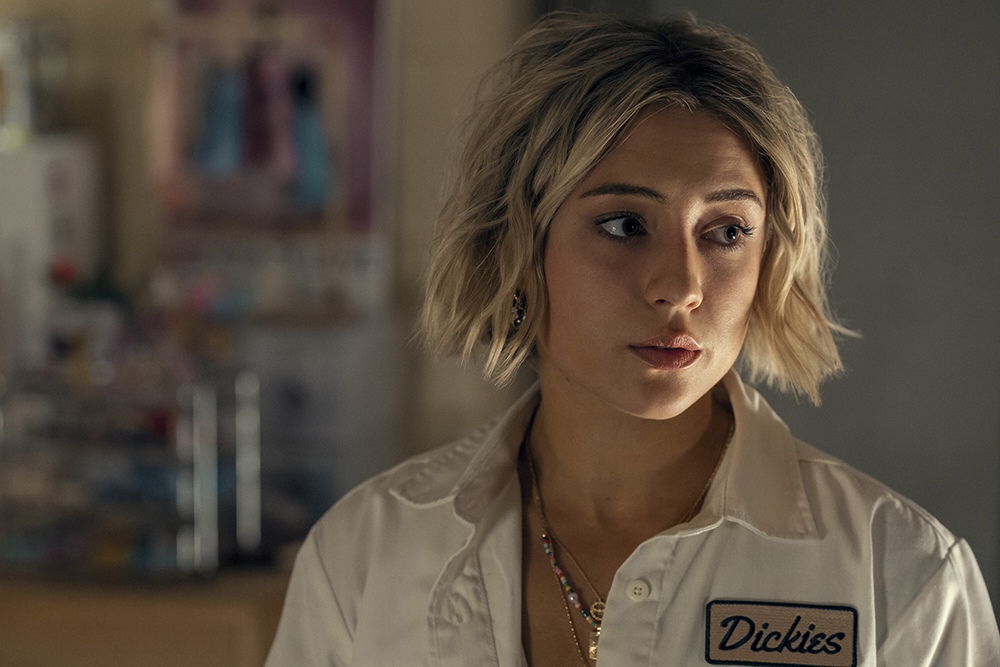 Q : What can you tell us about the upcoming series Gen V ?
Christopher Lennertz : Unfortunately, I can't give many details, but the show revolved around a superhero university that is run by Vought. It is where the train the next generation of their heroes. As you can imagine, it takes place in the same violent and satirical universe as the Boys, so fans will enjoy the tone and commentary. That said, I think it also has some new elements that will appeal to a whole new audience as well. The cast is great and Matt Bowen (who co-scores the show with me) and I were fortunate enough to work with show runner, Michele Fazekas, who I knew from Agent Carter. She is amazing and her sensibilities really worked well with Kripke and the rest of the Boys family.
Q : The Boys has received acclaim for its unique and memorable soundtrack. Can you share any behind-the-scenes stories about your music choices for specific scenes ?
Christopher Lennertz : Many of the biggest behind the scenes surprises come from the original songs. We had such an amazing time last season recording Chimps Don't Cry with the fantastic Laurie Holden. She trained like crazy and really nailed the powerful Diva sound for her ridiculous anthem! Another standout was doing Gershwin with Karen Fukuhara. She did a great job and really sold the concept of Kimono's first words being sung (and danced!). And of course, who could forget Jensen Ackles rapping on Blodie's "Rapture" and his amazing cover of "Logical Point Of View"…I've know him since Supernatural, and he has a great voice and the most amazing sense of humor. He'll try anything, musically, and really go into character for this recording sessions.
Q : Rogers: The Musical was a delightful surprise for Marvel fans. What were the challenges and inspirations behind creating the musical's original songs ?
Christopher Lennertz : The biggest challenge was to get the tone right overall, so there was an equal balance of heart, humor, and camp…all while creating catchy melodies and telling the story in less than 35 minutes. There's obviously hours of story over the course of more than 8 films, so we really needed to be efficient.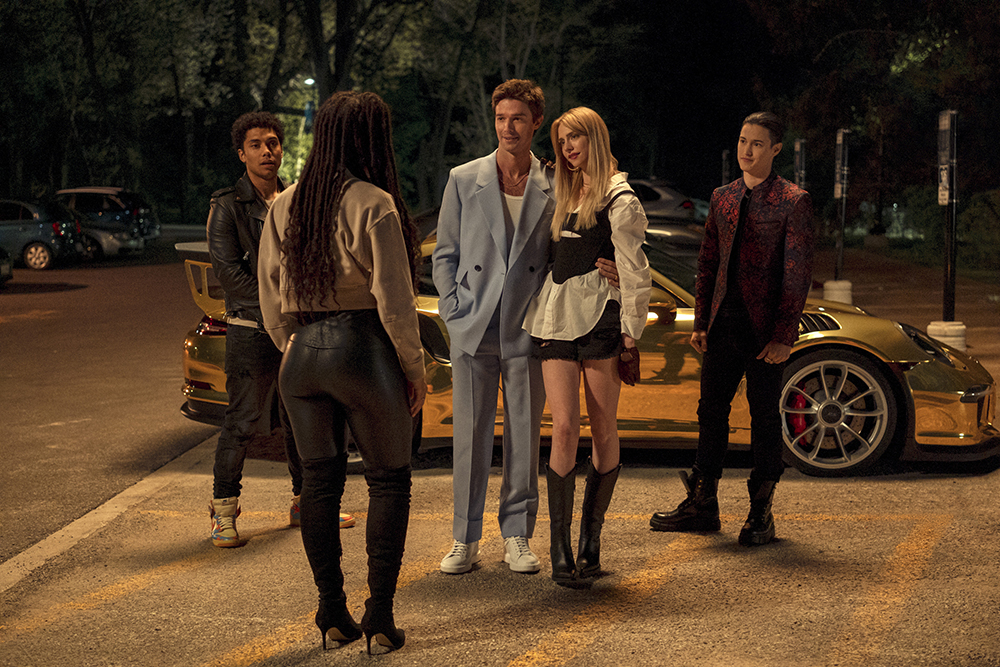 Q : As a composer, how do you ensure that your music adds depth and dimension to the characters and their journeys in the projects you work on ?
Christopher Lennertz : For me, I always try to write what I think the character might be hearing in their own heads. That includes elements of their personality, time, and place. To me that gives the most authentic and moving experience for the audience.
Q : Can you share any favorite moments or scenes from The Boys, Rogers: The Musical, or Gen V where the music played a pivotal role in elevating the storytelling ?
Christopher Lennertz : Absolutely, I love the song moments like Never Truly Vanish, Chimps Don't Cry, and my cameo in Faster, BUT, the end of S3 after Homelander kills the guy in the crowd and we're able to really feature his violin them followed by the Seven theme that warps out of tune. To me, that is a pure BOYS moment.
Q : What are some of the key musical themes or motifs you incorporated into the scores of these projects, and how do they help convey the emotions and atmosphere of each story ?
Christopher Lennertz : My favorite thing to do is always establish themes and sounds early on in any show, then have them show up later in different forms and even crisscross with other themes so that subconsciously, the audience feels the journeys the characters go on. In Rogers, this happens when Cap sings the bridge of his I Want song during the love song with Peggy. In the Boys, it happens when the out of tune bells from Hamelander's memories of Stillwell while drinking milk actually play the Seven theme but bend to show his mental state spiraling out of control. In Gen V, you'll have to watch and see!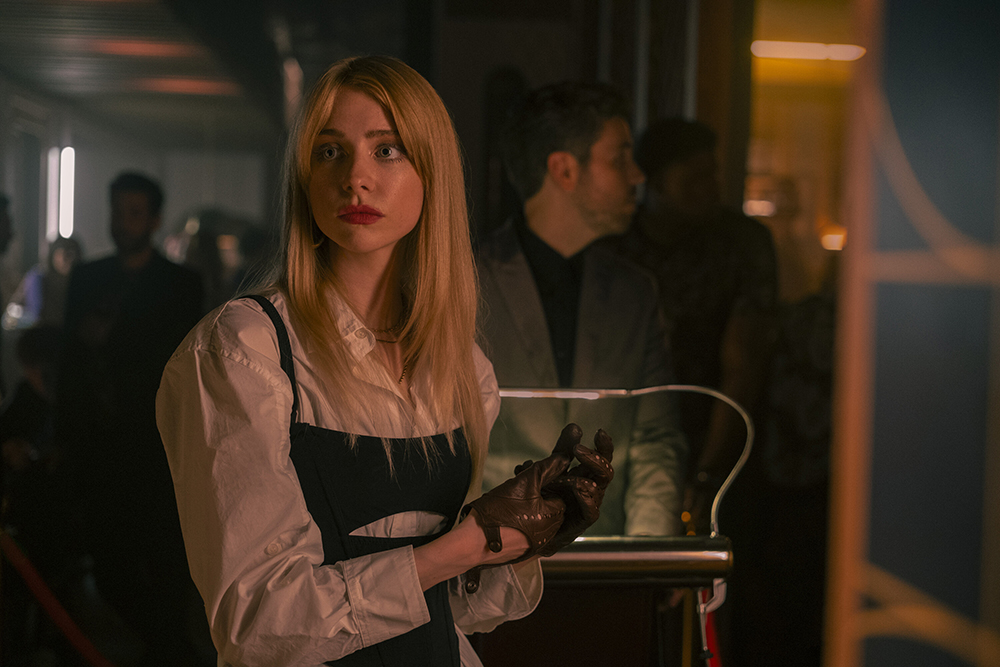 Synopsis :
The eventful lives of aspiring superheroes at an ultra-competitive school run by Vought International, where their physical stamina, hormones and limits are tested on a daily basis. The prize: the best contracts in the best cities.
Gen V
Based on The Boys Volume 4: We Gotta Go Now by Garth Ennis, Darick Robertson
Developed by Craig Rosenberg, Evan Goldberg, Eric Kripke
Starring Jaz Sinclair, Chance Perdomo, Lizze Broadway, Maddie Phillips, Derek Luh, London Thor, Asa Germann, Shelley Conn
Executive producers : Craig Rosenberg, Eric Kripke, Seth Rogen, Evan Goldberg, James Weaver, Neal H. Moritz, Ori Marmur, Pavun Shetty, Ken Levin, Jason Netter, Michaela Starr, Garth Ennis, Darick Robertson, Michele Fazekas, Tara Butters, Sarah Carbiener, Erica Rosbe, Aisha Porter-Christie, Judalina Neira, Zak Schwartz
Production companies : Point Grey Pictures, Kripke Enterprises, Original Film, Fazekas & Butters, Amazon Studios, Sony Pictures Television Studios
Original network : Amazon Prime Video