By Mulder, Los Angeles, Hollywood Post 42, The American Legion Theater, 14 september 2023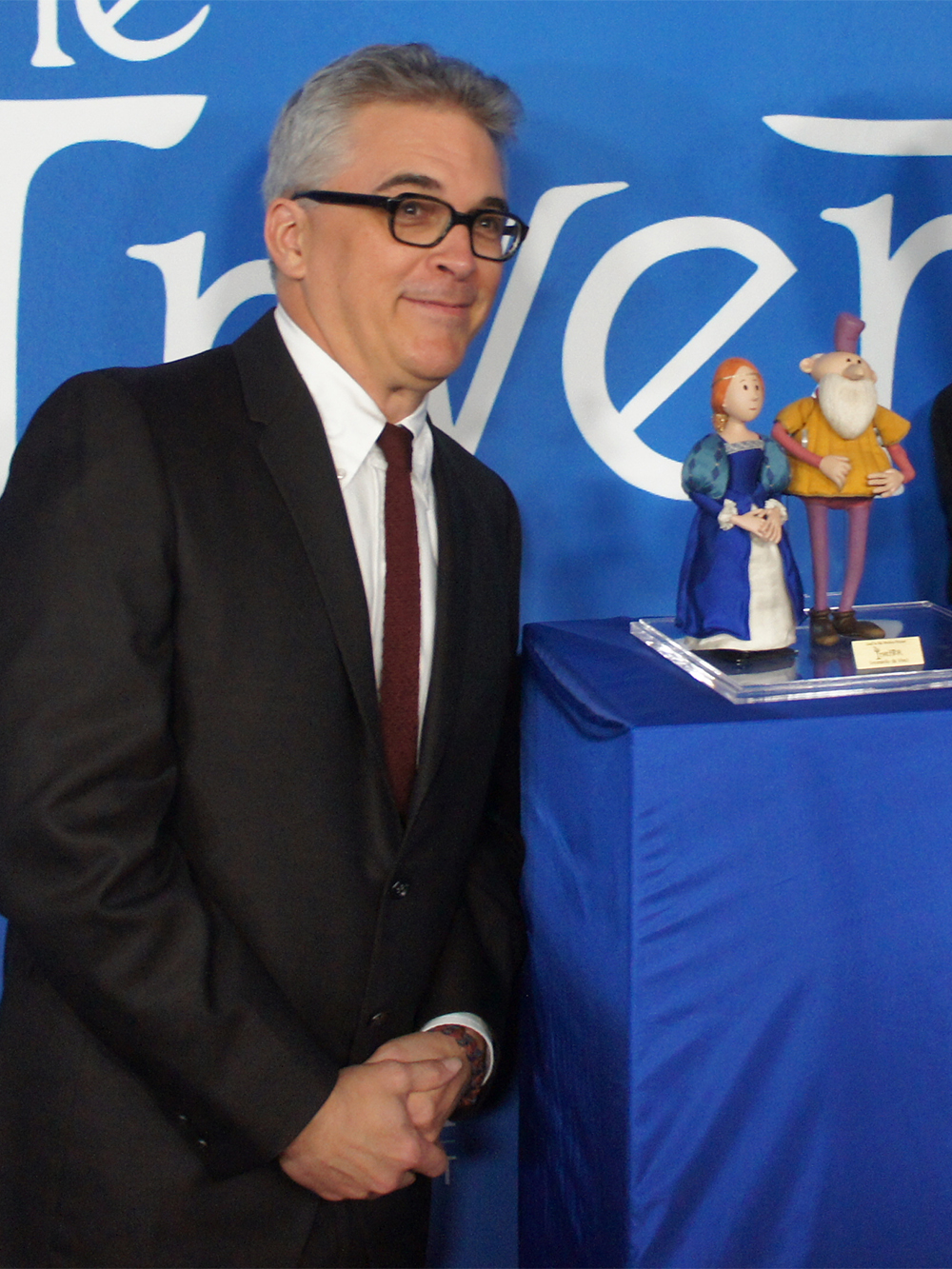 The glitz and glamour of Hollywood were on full display as the highly anticipated stop-motion animated comedy adventure film, The Inventor, made its US premiere on September 15, 2023, at The American Legion Theater in Los Angeles. This imaginative and family-friendly feature, which explores the life of the iconic Leonardo da Vinci, boasts an impressive voice cast featuring Stephen Fry, Daisy Ridley, Marion Cotillard, Gauthier Battoue, and Matt Berry. The film is written and directed by Oscar® nominee Jim Capobianco, known for his work on Ratatouille, and co-directed by Pierre-Luc Granjon. Blue Fox Entertainment is set to exclusively release the film in theaters nationwide.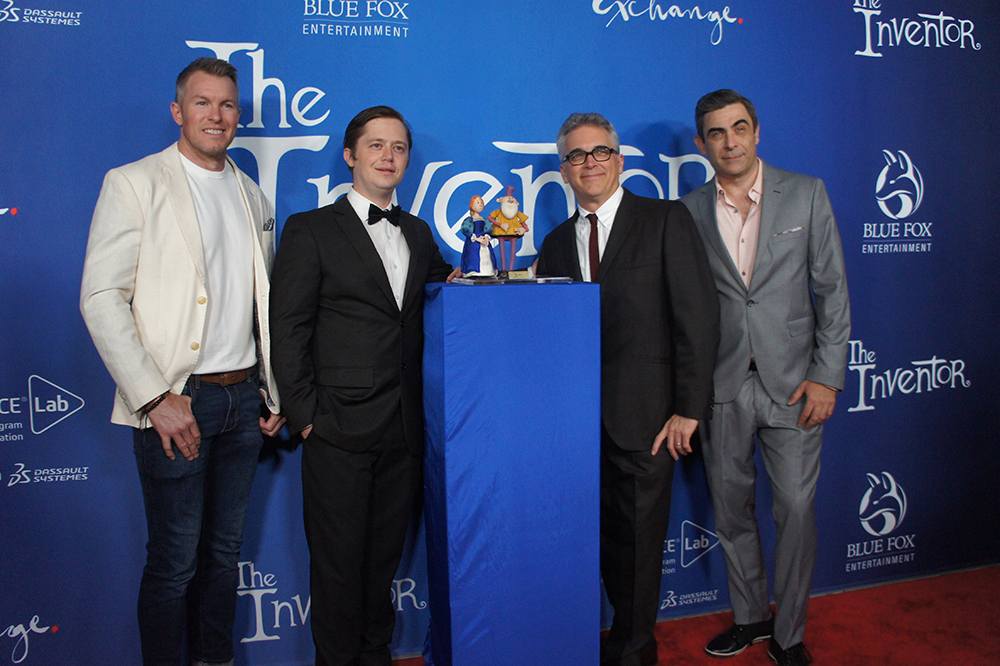 The event saw a star-studded gathering of Hollywood's finest, with the red carpet graced by writer and co-director Jim Capobianco, composer Alex Mandel, producer Robert Rippberger, and a host of other filmmakers and invited guests. Among the luminaries in attendance were Jim Capobianco (Writer / Director / Producer), Alex Mandel (Composer), Robert Rippberger (Executive Producer), Phil Viardo (Executive Producer ), Robert McGillivray (Executive Producer), Sequoia Cristobal-Mandel, Rob Minkoff (Lion King Co-Director), Jonathan Roberts (Lion King Writer), Kirk Wise (Beauty and the Beast & Hunchback of Notre Dame Co-Director), Roy Conli (Hunchback of Notre Dame, Tangled, Big Hero 6 Producer), Stephen Herek, Anna Drubich, Violett Beane, Taylor Gray, Fivel Stewart, Barry Williams, Masha Mashkova, Natalie Burn, Crystal Kung Minkoff, Gretchen Rossi, Slade Smiley, among many others.
The Inventor takes audiences on a mesmerizing journey into the life of the insatiably curious and headstrong inventor and artist, Leonardo da Vinci, voiced by Stephen Fry. Da Vinci departs Italy to join the French court, where he embarks on a quest to freely experiment, invent flying contraptions, create incredible machines, and study the human body. Alongside him on this audacious adventure is the intrepid Princess Marguerite, voiced by Daisy Ridley, as they seek to uncover the ultimate question: What is the meaning of life?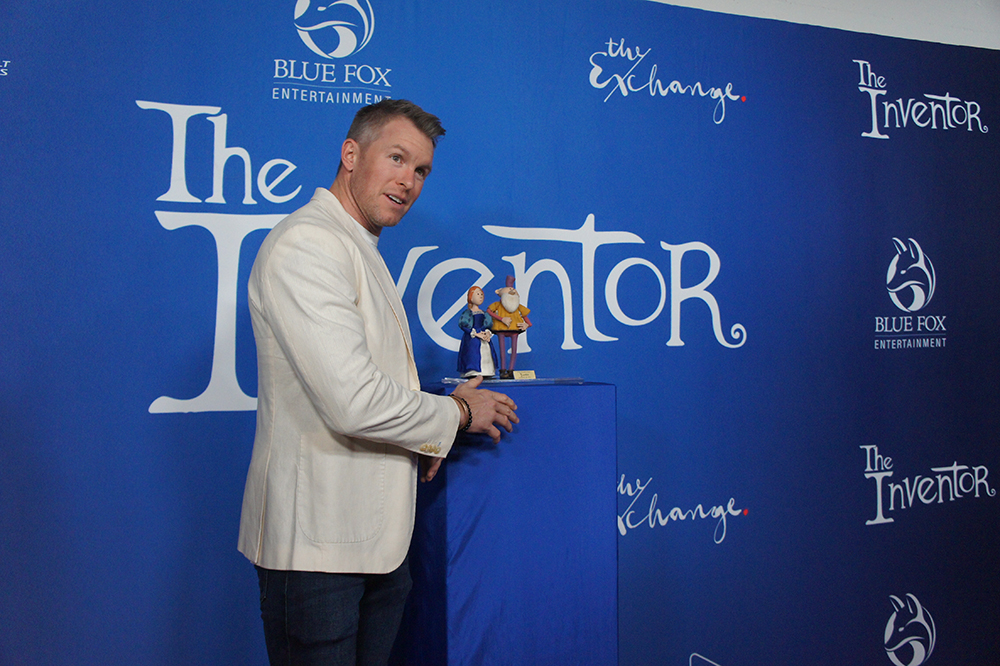 This stop-motion animated biographical film, a co-production between the United States, France, and Ireland, has already garnered attention at the Annecy International Animation Film Festival, where it premiered in official competition. With an estimated budget of $10 million, The Inventor is a testament to the creativity and dedication of its talented team.
Notably, the film boasts a stellar voice cast, including Marion Cotillard as Queen Louise of Savoy and Matt Berry as Pope Leo X. The animation team, led by HeFang Wei, Tomm Moore, Nicolas Flory, and Fabrice Faivre, has worked tirelessly to bring da Vinci's world to life. The film's score, composed by Alex Mandel, adds depth and emotion to this captivating narrative.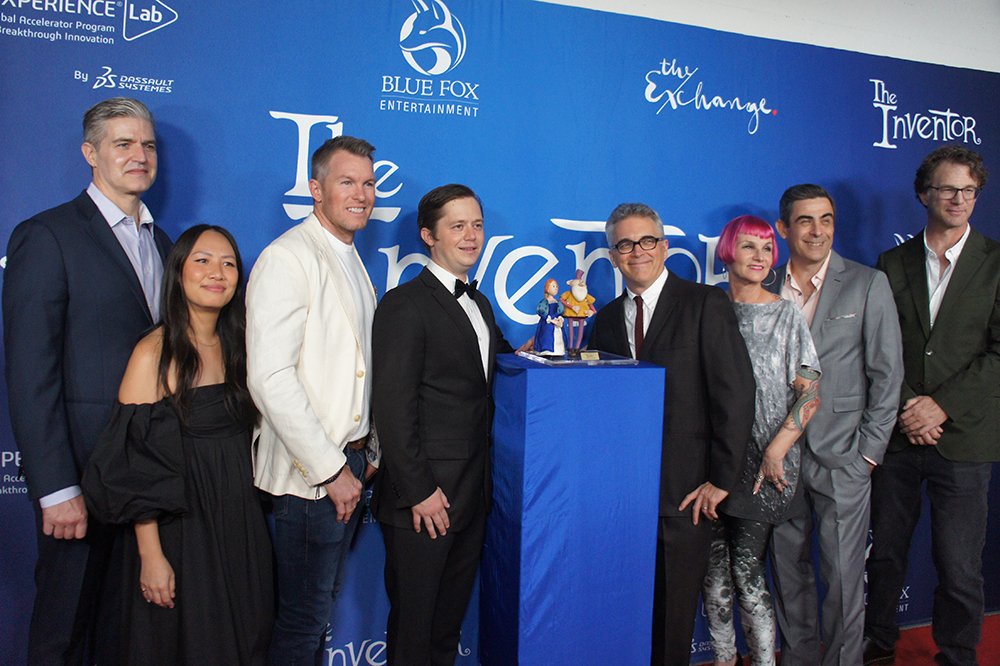 Production on The Inventor began in February 2022 and concluded in December 2022, with post-production wrapping in May 2023. The film's world premiere at the Annecy International Animation Film Festival in June 2023 received acclaim, and anticipation has been building for its US release.
The Inventor, a delightful blend of history and imagination, promises to take audiences on an unforgettable journey through the brilliant mind of Leonardo da Vinci. As it hits theaters nationwide on September 15, 2023, this stop-motion masterpiece is poised to captivate audiences of all ages, reminding us all to explore the boundless wonders of the world and seek the answers to life's most profound questions.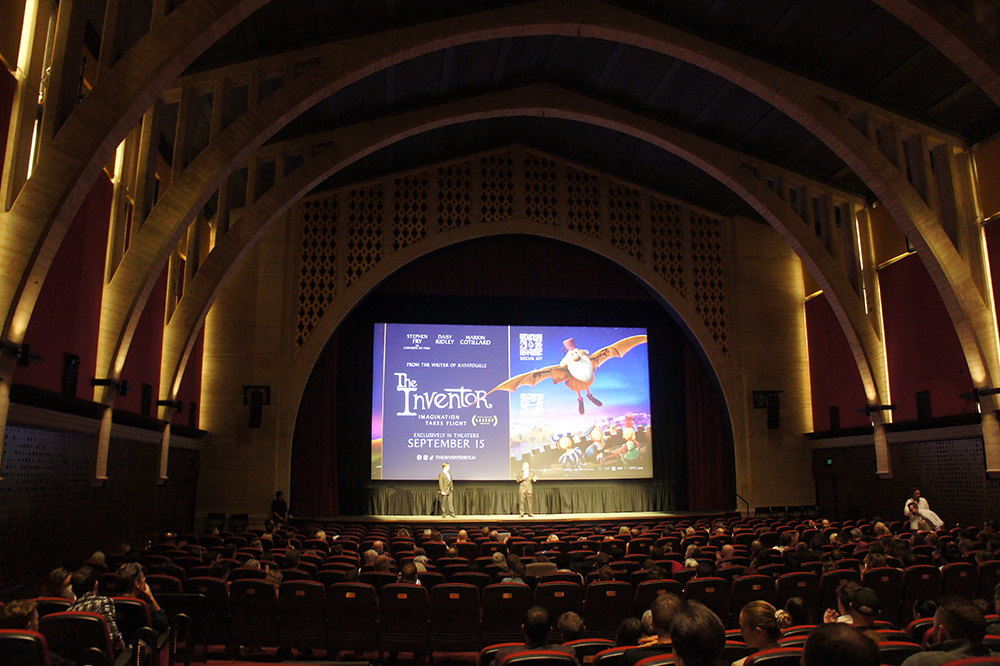 You can discover our photos on our Flickr page here
Synopsis :
The Inventor follows famed inventor and artist Leonardo da Vinci after he leaves Italy for France. In his new country, da Vinci joins the French court where he experiments with flying contraptions, invents machines and studies the human body, all in an effort to answer the question: What is the meaning of life?
The Inventor
Written and Directed by Jim Capobianco
Produced by Jim Capobianco, Ellen Byrne, Robert Rippberger, Vincent Mc Carthy, Ilan Urroz
Executive producer: Don Hahn, Nadia Khamlichi, Nessa McGill, Sierra Garcia, Ilan Urroz, Nicolas Flory, Phil Viardo, J.D. Zacharias, Kyle Stroud, Keanu Mayo, Ryan Clarkson, Eric Vonfeldt, Kat Alioshin, Rob McGillivray, Ben Stranahan, Jeremy Walton, David Lyons, Nathanael Karmitz, Fionnuala Jamison, Oliver Barbier
Starring Stephen Fry, Marion Cotillard, Daisy Ridley, Matt Berry, Jim Capobianco, Max Baumgarten, Ben Stranahan, John Gilkey, Jane Osborn, Angelino Sandri, Daniel Swan
Cinematography : Marijke Van Kets
Edited by Nicolas Flory
Music by Alex Mandel
Production companies : Curiosity Studio, Foliascope, Leo & King
Distributed by KMBO (France), Blue Fox Entertainment (United States)
Release dates : 12 June 2023 (Annecy), 15 September 2023 (United States), 31 January 2024 (France)
Running time : 92 minutes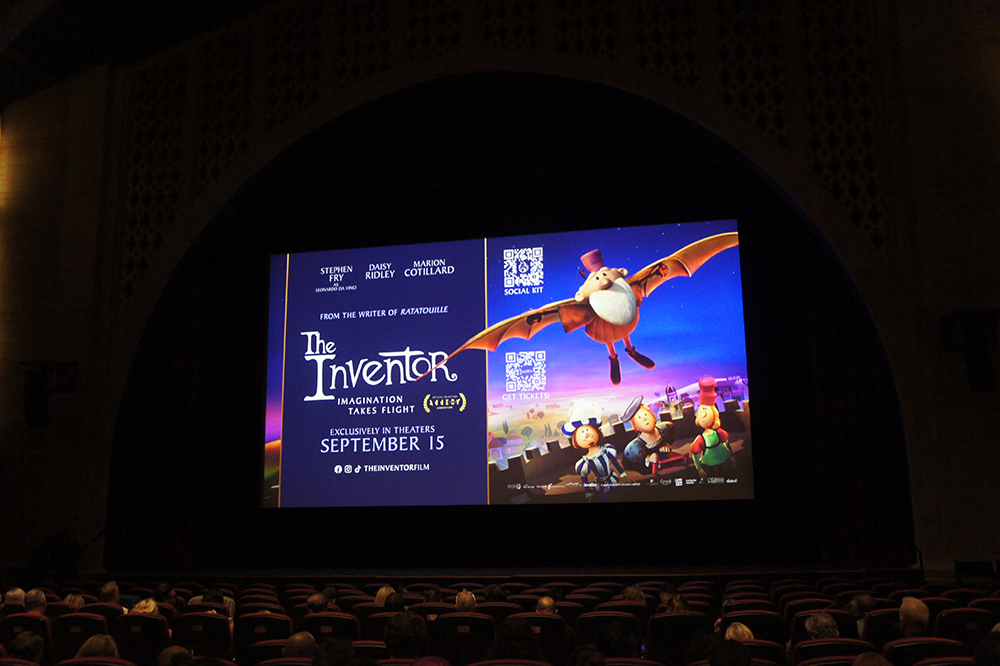 Photos and video : Sophie Janinet