By Mulder, Paris, 01 june 2023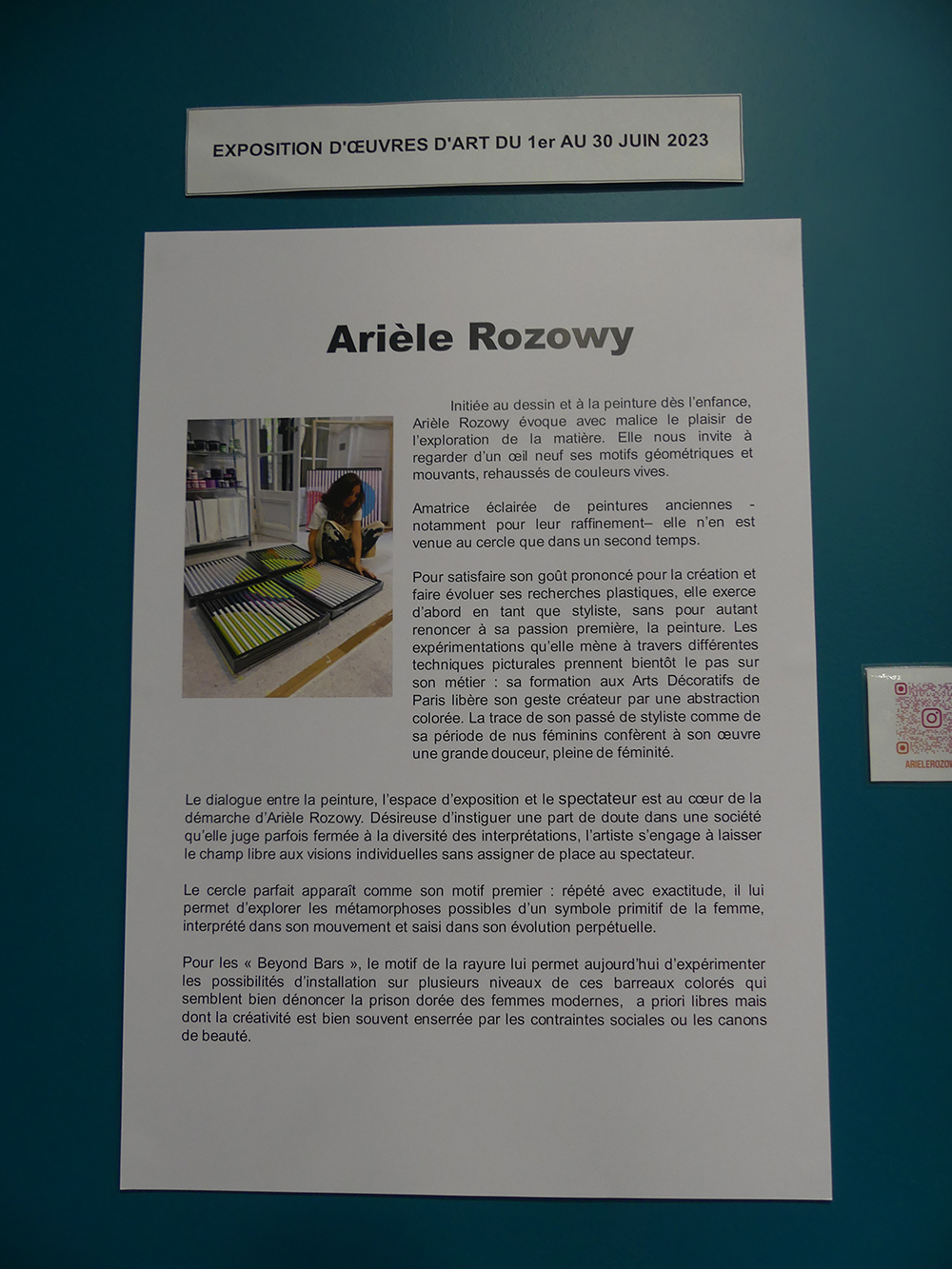 The Museum of Illusion is an international chain of interactive museums featuring optical illusions, baffling exhibits and immersive visual experiences. These museums aim to challenge visitors' perception and create a sense of wonder through various illusions and sensory tricks. We discovered this museum today as part of an evening press event around Arièle Rozowy's new exhibition. Located in the first district of Paris, this museum is worth a visit even if it will only take you a good hour to follow its interactive path allowing you to read many texts (in French and English) but especially to see the numerous imperfections of our eyes in front of numerous optical effects.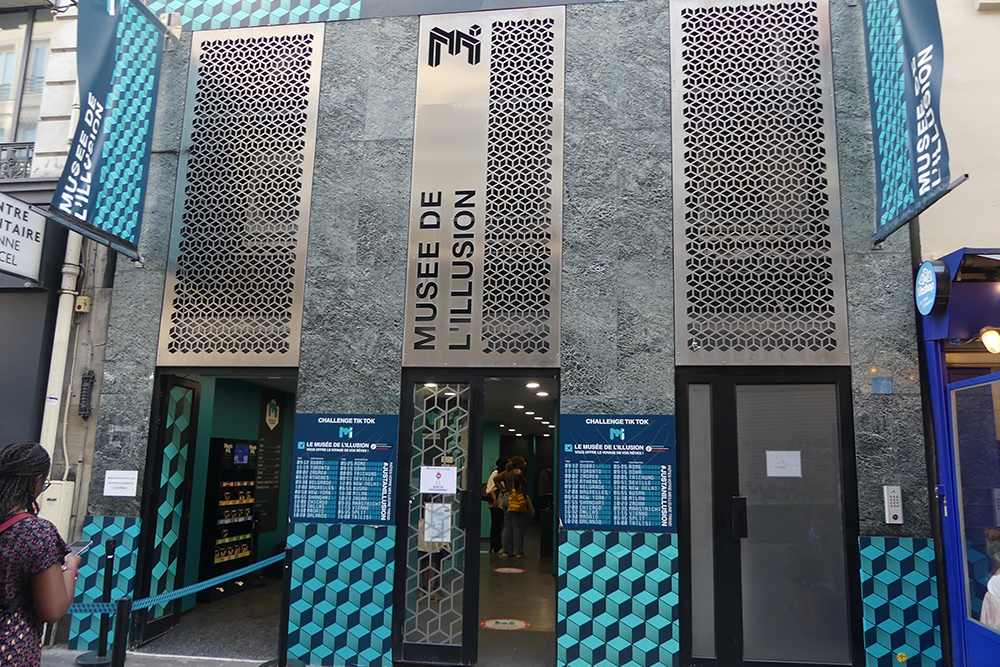 With over 40 Museums of Illusion around the world, Paris is the first to put the spotlight on renowned artists. For this first edition, the Musée de l'Illusion de Paris is honored to welcome the renowned Arièle Rozowy, a visionary artist in her use of illusion and perspective, from June 2 to 30, 2023. The Musée de l'Illusion de Paris is the ideal place to present the captivating and imaginative creations of Arièle Rozowy.
A renowned artist, Arièle Rozowy trained at the Ateliers du Carrousel in the Louvre, where she perfected her talent for visual illusions. Her captivating exhibitions, spanning more than 20 countries from Asia to London to the USA, have been hailed for their powerful expression of women's liberation. Her unique works, such as Elusive Circles and Beyond Bars, celebrate feminine strength and affirmation. Recognized for her exceptional creativity, Arièle Rozowy has also had the honor of having her pieces included in the prestigious LVMH Collection, the Vinci Immobilier Collection and the Benetton Foundation. Her art continues to amaze and provoke profound reflection on the challenges of female emancipation.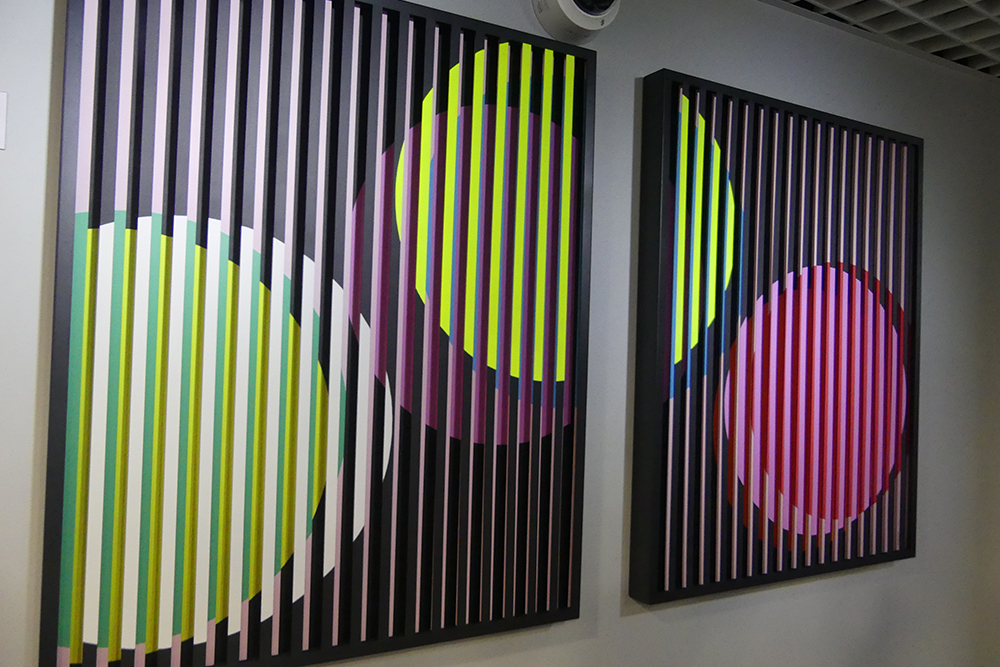 About the Musée des illusions :
- Its concept: The Museum of Illusions was founded with the idea of fusing science, art and entertainment to create an engaging and educational experience. It offers a unique blend of visual illusions, puzzles and interactive exhibits.
- Locations: The Museum of Illusions is located in several cities around the world, including Zagreb, Croatia; Dubai, United Arab Emirates; Vienna, Austria; Toronto, Canada; Kuala Lumpur, Malaysia; Paris, France; and many others. Each venue can present specific exhibitions and installations.
- Illusionary exhibits: Museums present a wide range of exhibits that manipulate perception, challenge reality and deceive the senses. Visitors can explore rooms that seem to defy gravity, traverse infinite tunnels, discover rooms that change size and other breathtaking optical illusions.
- Interactive experience: Unlike traditional museums, the Museum of Illusions encourages active participation. Visitors can touch, interact and take photos with the exhibits, making it a popular destination for families, tourists and people looking for unique photo opportunities.
- Educational aspect: Museums also strive to educate visitors about the science behind illusions and how our brains process visual information. They provide explanations and descriptions of various optical phenomena, allowing visitors to better understand the mechanisms behind the illusions they experience.
- Events and private bookings: Some museums offer special events, workshops and private bookings for anniversaries, corporate events and team-building activities, giving visitors a more personalized and exclusive experience.
If you're planning to visit a particular Museum of Illusions, it's advisable to consult its official website or contact it for the latest information on exhibitions, opening hours and ticket prices. We'd also advise you to avoid going at peak times, to get the most out of this place that caught our attention.
Informations :
- Price: Adult = 18€, Student = 15€, Child (5 to 15 years) = 12€Senior (+ 62 years) = 16€, Children under 5 free of charge
- Instagram : @museedelillusion_paris
- Facebook : @museedelillusion
- TikTok: @museedelillusionparis
- Internet: www.museedelillusion.fr
You can see our photos on our Flickr page
Photos: Boris Colletier / Mulderville
(source : press release)