By Mulder, Cannes, 26 may 2023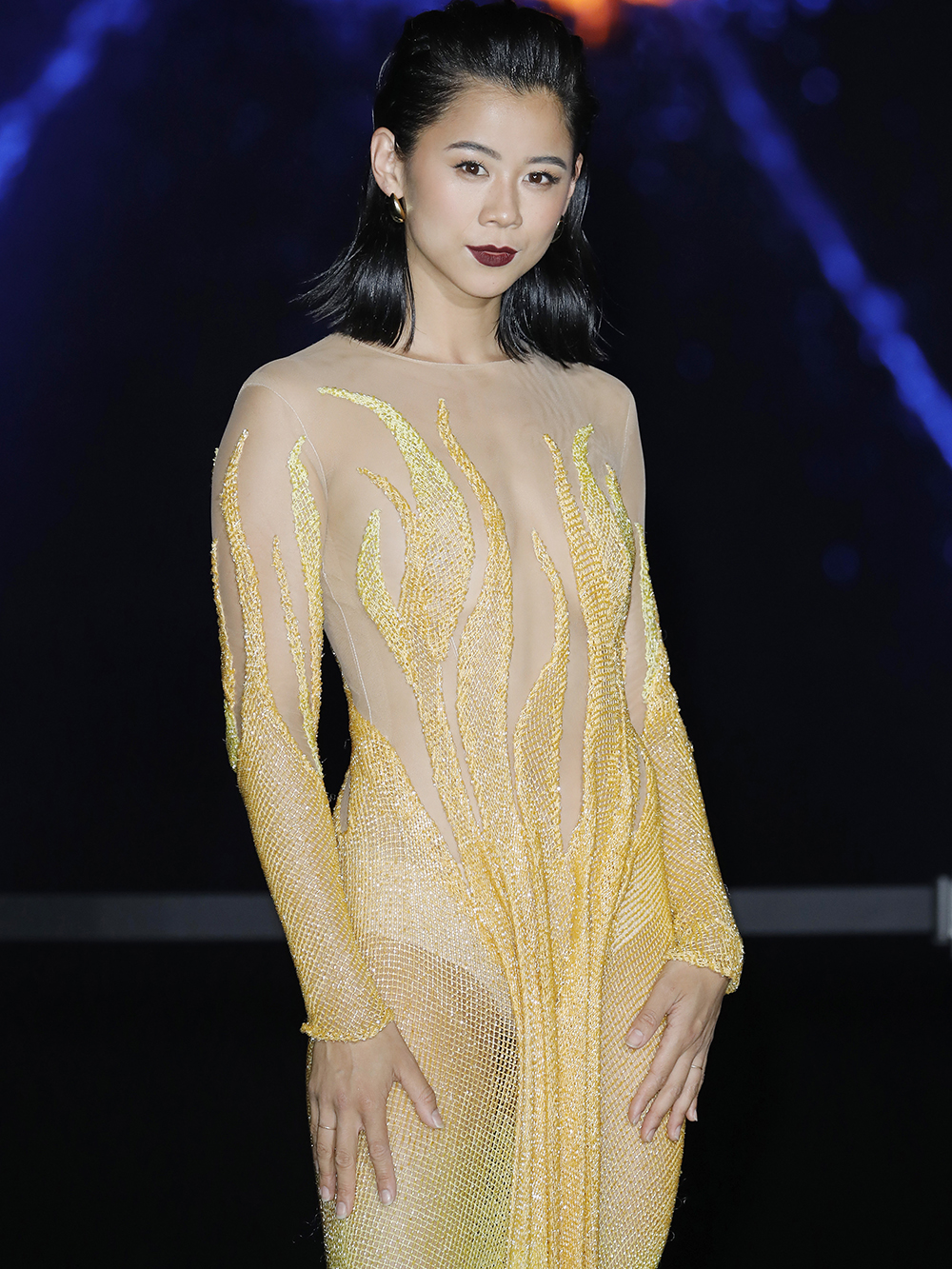 The cast and crew of Pixar Studios' new film Elemental gathered on the beach in Cannes for a colorful photo shoot. Director Peter Sohn, producer Denise Ream, executive producer and Pixar creative director Pete Docter, and the original (Leah Lewis and Mamoudou Athie) and French (Adèle Exarchopoulos and Vincent Lacoste) voices of the characters Flam and Flack came together for a photo shoot combining fire and water on the Carlton pontoon.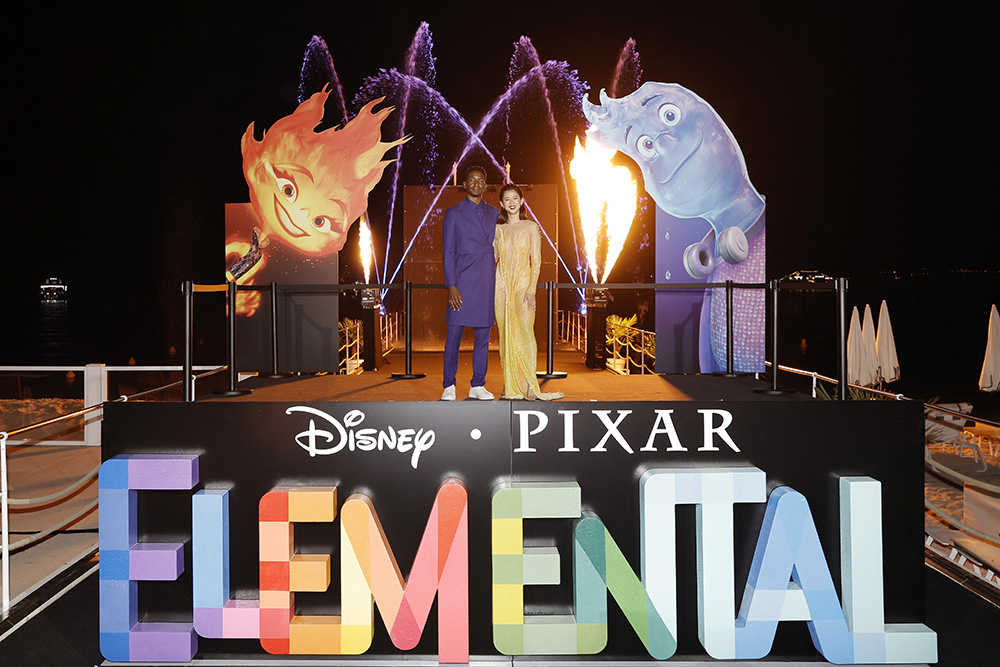 Elemental is a 2023 American animated film produced by Walt Disney Pictures and Pixar Animation Studios and distributed by Walt Disney Studios Motion Pictures. Directed by Peter Sohn and produced by Denise Ream, it is written by John Hoberg and Kat Likkel, Brenda Hsueh and Peter Sohn. Pete Docter is executive producer. This is the twenty-seventh feature film produced by the Pixar studio. The original cast includes the voices of Leah Lewis, Mamoudou Athie, Ronnie del Carmen, Shila Ommi, Wendi McLendon-Covey, Catherine O'Hara, Mason Wertheimer, Joe Pera and Matt Yang King.
The action takes place in a world inhabited by anthropomorphic elements of nature. The story follows fire element Ember Lumen (Lewis) and water element Wade Ripple (Athie), who meet and fall in love after Wade is summoned by a plumbing accident to a convenience store owned by Ember's bigoted father, Bernie (Carmen). Although they can't touch, Ember and Wade protect their identities against strong men and women and their own families, while trying to make their relationship work.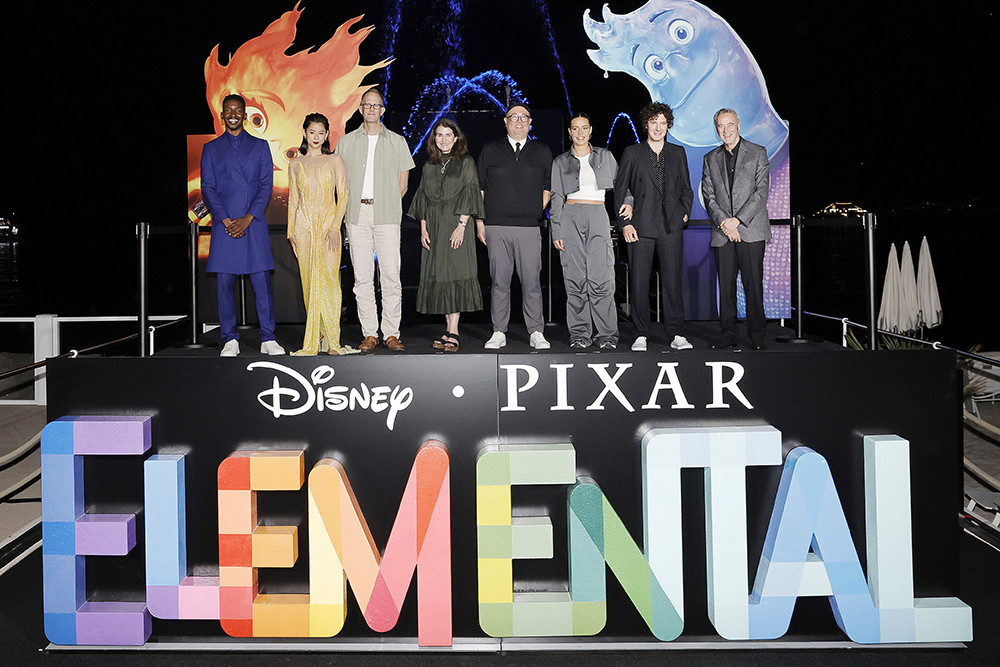 Peter Sohn presented the concept to Pixar to develop Elemental, based on the idea that fire and water may or may not one day connect. Elemental is inspired by Sohn's youth as the son of immigrants in 1970s New York, and highlights the city's cultural and ethnic diversity, while the story draws on romantic films such as Guess Who's Coming to Dinner (1967), Moonstruck (1987) and Amélie (2001). Rather than visiting countries for their research, the team spent many hours watching YouTube POV tours of cities such as Venice and Amsterdam for inspiration. Animation tools were used to design the visual effects and appearance of each character, particularly Ember and Wade. Elemental took seven years to produce, both in the studio and on the directors' premises, the story being finalized remotely. Thomas Newman composed and conducted the film's original score, marking his fourth collaboration with Pixar. Elemental was presented out of competition at the 76th Cannes Film Festival on May 27, 2023, and is scheduled for theatrical release in the U.S. on June 16, in RealD 3D, 4DX and Dolby Cinema formats.
Synopsis:
In Element City, fire, water, earth and air live in perfect harmony. This is the home of Flam, an intrepid, quick-witted young woman with a strong character, and Flack, a sentimental, fun-loving boy who's more of a follower at heart. Their friendship challenges Flam's beliefs about the world they live in.
Elemental
Directed by Peter Sohn
Screenplay by John Hoberg, Kat Likkel, Brenda Hsueh
Story by Peter Sohn, John Hoberg, Kat Likkel, Brenda Hsueh
Produced by Denise Ream
Starring Leah Lewis, Mamoudou Athie, Ronnie del Carmen, Shila Ommi, Wendi McLendon-Covey, Catherine O'Hara, Mason Wertheimer, Joe Pera, Matt Yang King
Cinematography : David Bianchi, Jean-Claude Kalache
Edited by Stephen Schaffer
Music by Thomas Newman
Production companies: Walt Disney Pictures, Pixar Animation Studios
Distributed by Walt Disney Studios Motion Pictures
Release dates : May 27, 2023 (Cannes), June 16, 2023 (United States), June 21, 2023 (France)