By Mulder, Los Angeles, The Grove, 22 may 2023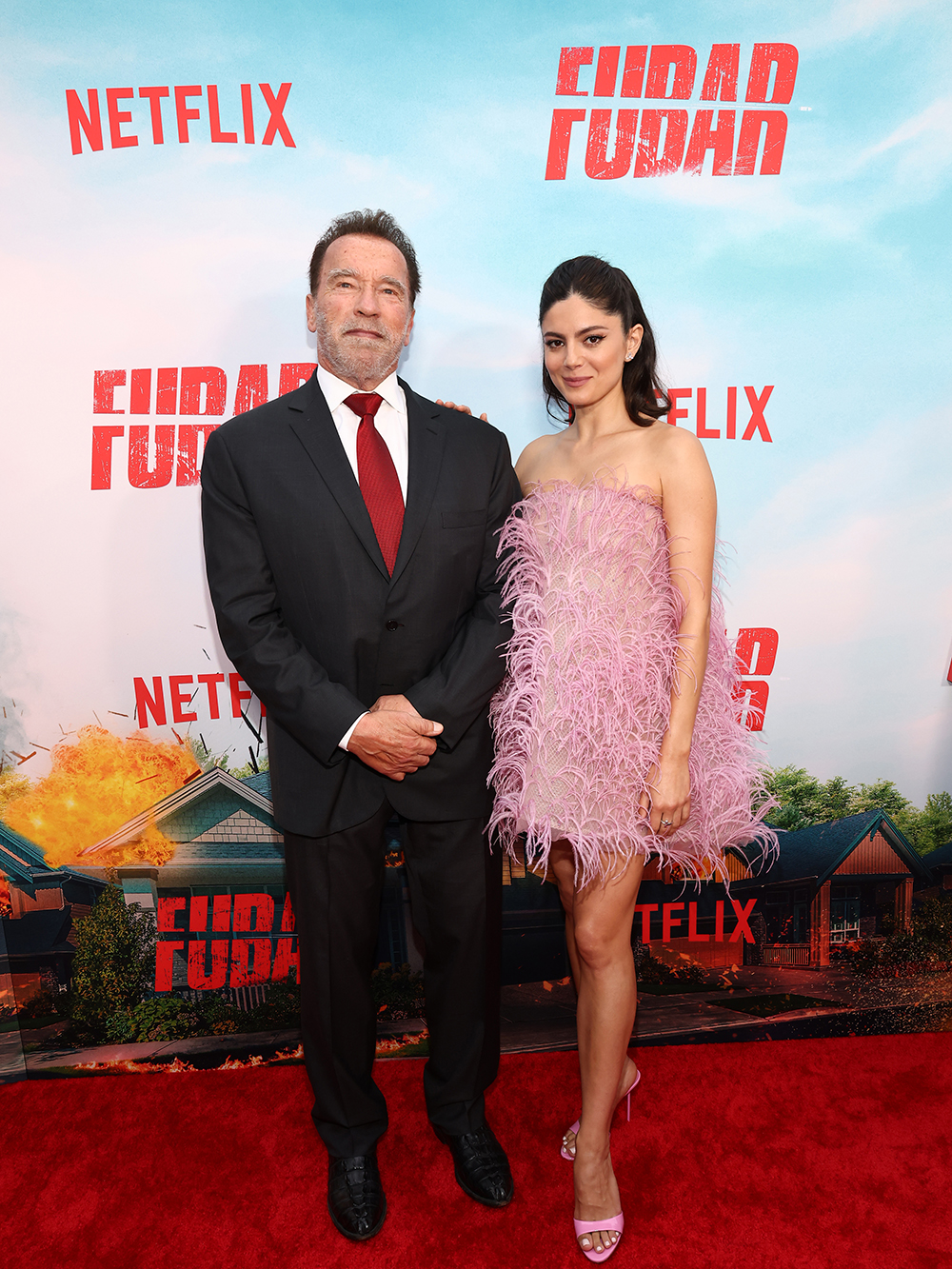 On Monday, May 22, 2023 at The Grove in Los Angeles, Netflix hosted the World Premiere of the upcoming action-comedy series FUBAR ahead of its premiere on May 25. Cast members in attendance included Arnold Schwarzenegger, Monica Barbaro, Jay Baruchel, Fortune Feimster, Milan Carter, Travis Van Winkle, Aparna Brielle, Andy Buckley, Gabriel Luna, Barbara Eve Harris, Fabiana Udenio, Tom Arnold, and more. Additional talent included: Chris Pratt, Katherine Schwarzenegger, Christina Schwarzenegger, Ron Perlman, Charles Michael Davis, Joseph Baena, and more. Following the star-studded red carpet, the cast, crew and guests continued the celebration at a post-reception at ALMA.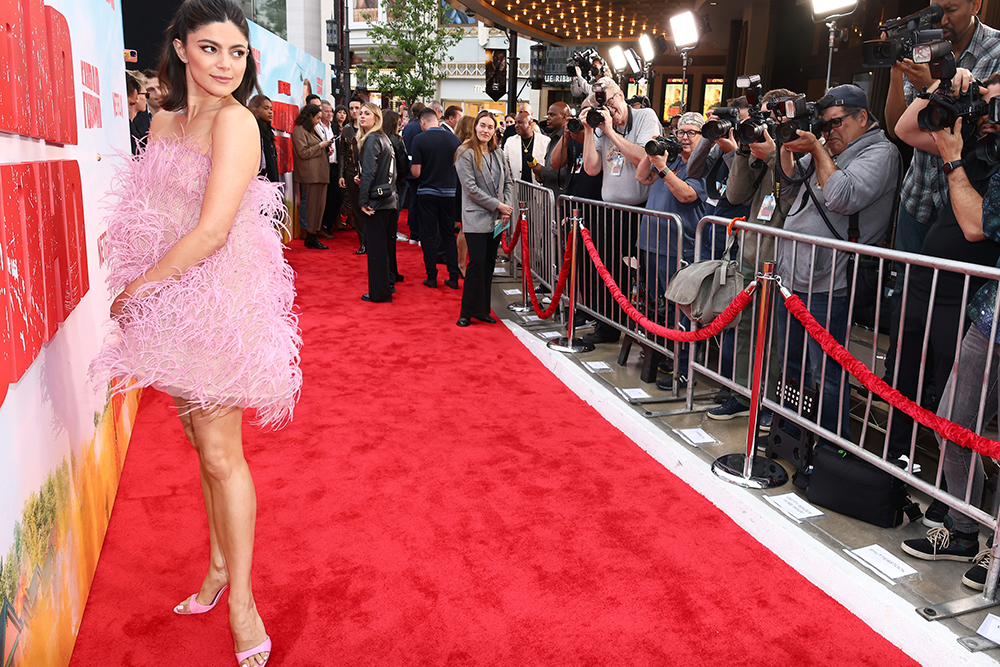 Earlier today, it was revealed that Arnold Schwarzenegger is Netflix's new Chief Action Office. This ad spot debuted in tonight's NBA Western Conference Finals Game 4 on ESPN.
FUBAR (Fucked Up Beyond All Repair/Recognition) is an upcoming action-comedy television series created by Nick Santora for Netflix. It stars Arnold Schwarzenegger in his first leading role in a scripted live-action television series and is produced by Skydance Television and Blackjack Films. The series is set to premiere on May 25, 2023.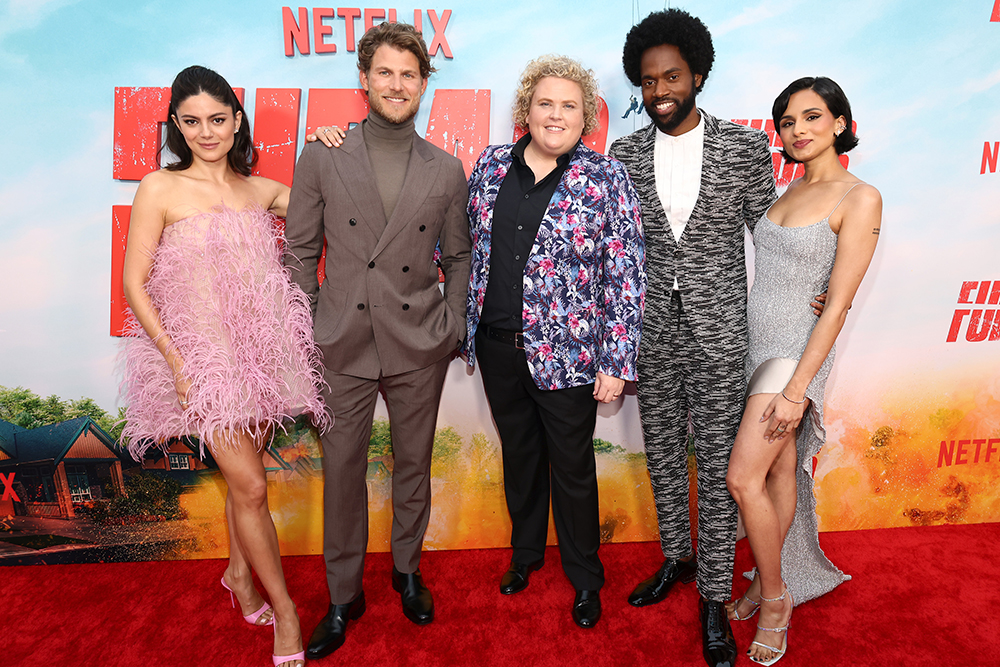 Skydance Television first announced that it was developing an untitled spy television series for Arnold Schwarzenegger to star in and make his scripted live-action television debut in August 2020. Shortly afterward, Monica Barbaro was cast as the lead opposite Schwarzenegger in the series where a father and daughter are both CIA agents, unbeknownst to the other.Netflix won the rights for the project that November and had ordered eight episodes of the series by May 2021. The cast was expanded in April 2022, announcing several regular and recurring roles. Phil Abraham was announced as director and executive producer of the pilot episode in May, and a July casting announcement added Adam Pally. While in production, the series used the working titles Utap and FUBAR Filming began in April 2022 in Antwerp, Belgium around Grote Markt. Additional filming took place in Toronto.In September 2022, filming is wrapped up with the series now titled FUBAR.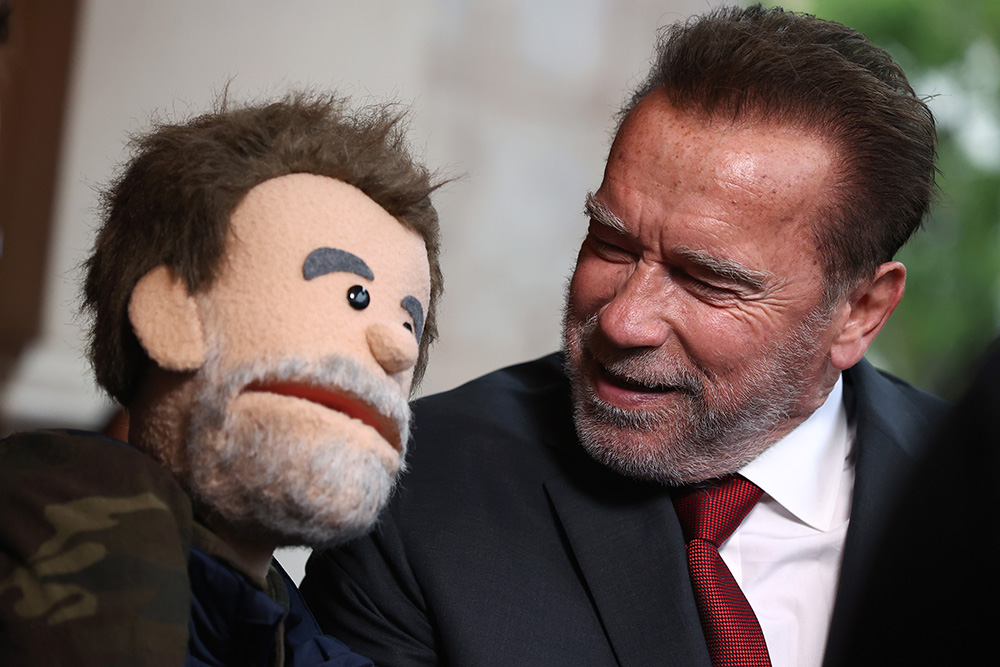 Synopsis :
When a father and daughter discover that they have been secretly working for the CIA for years, they realize that their entire relationship is a lie and that they don't know each other at all. Forced to team up, this unlikely duo is embroiled in dangerous missions on the international espionage scene.
FUBAR
Created by Nick Santora
Starring Arnold Schwarzenegger Monica Barbaro, Jay Baruchel, Aparna Brielle, Andy Buckley, Milan Carter, Fortune Feimster, Barbara Eve Harris, Gabriel Luna, Fabiana Udenio, Travis Van Winkle
Executive producers : Nick Santora, Scott Sullivan, Adam Higgs, Arnold Schwarzenegger, David Ellison, Dana Goldberg, Bill Bost, Holly Dale Phil Abraham
Cinematography : Craig Wrobleski
Production companies : Blackjack Films, Skydance Television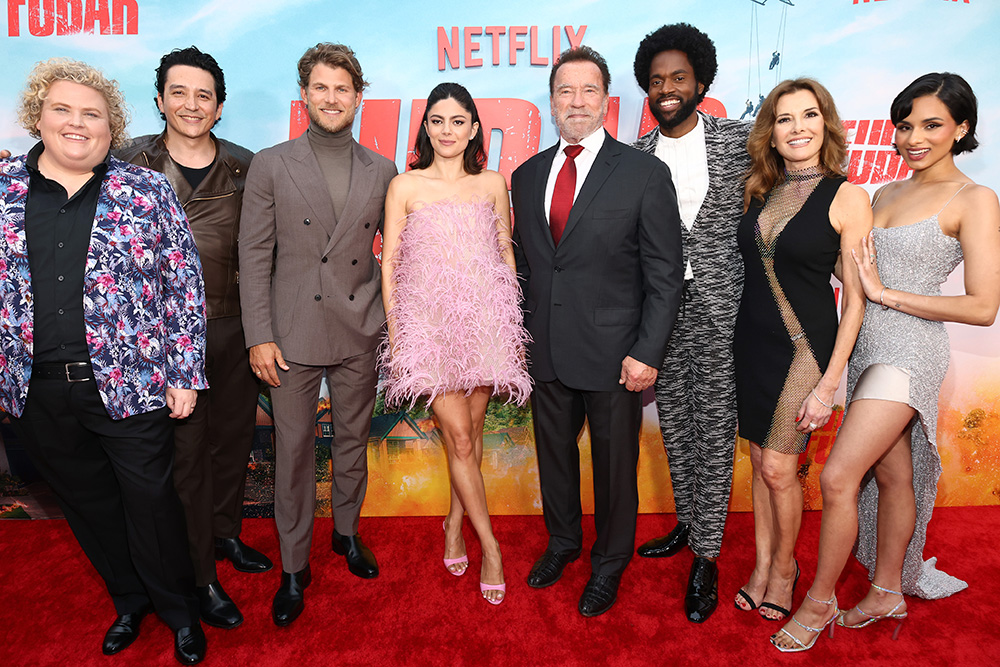 Photos : Copyright Bestimages