By Mulder, Cannes, Palais des Festivals, 21 may 2023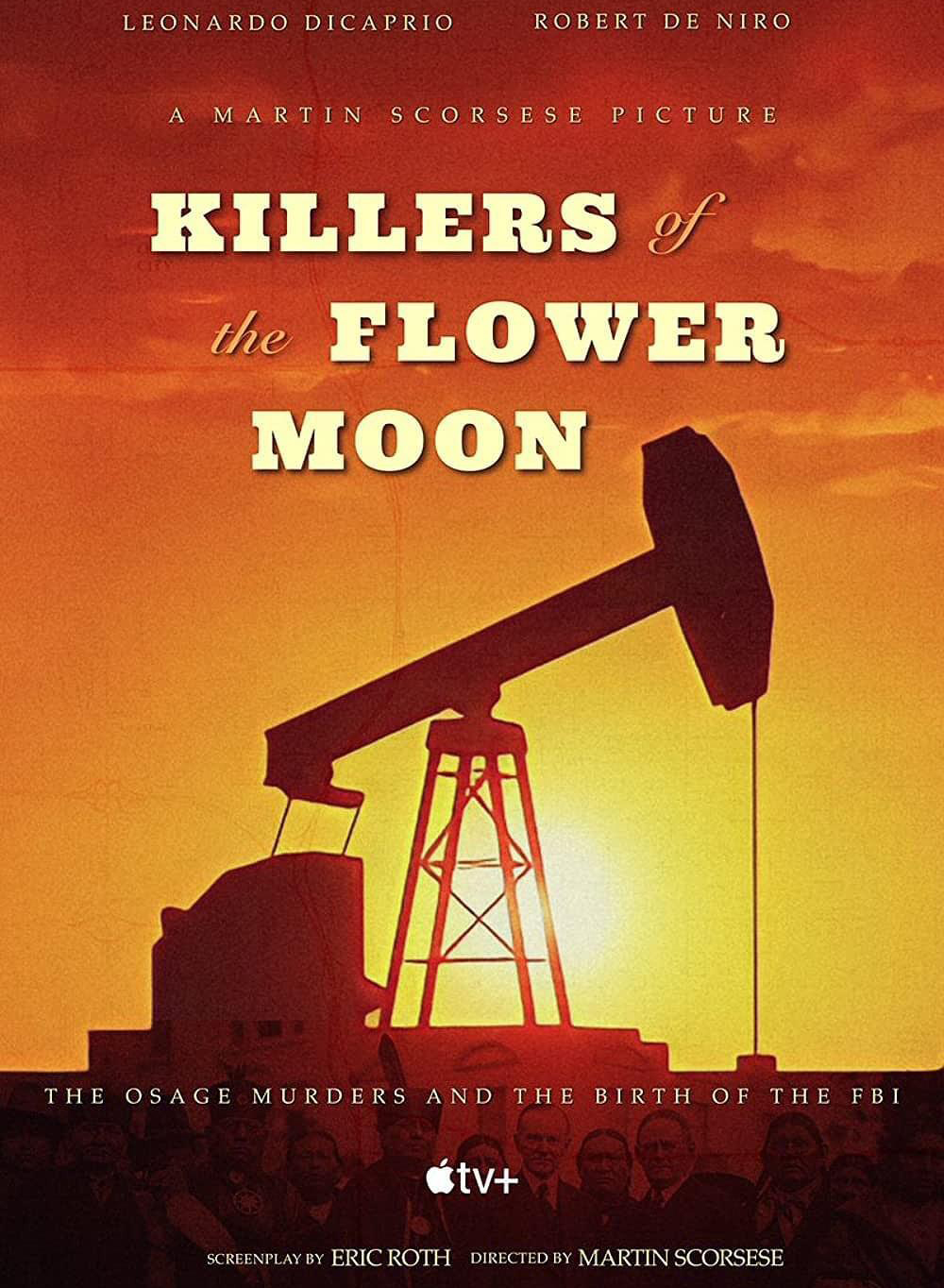 Killers of the Flower Moon is a book written by David Grann. It investigates a series of murders that occurred in the 1920s in Oklahoma, targeting members of the Osage Native American tribe who became wealthy after the discovery of oil on their land. The killings were investigated by the newly formed FBI and revealed a web of corruption and conspiracy. The book explores the tragic events and the struggle for justice.
The Press Conference if this movie took place this day with Martin Scorsese, starring Leonardo Dicaprio, Robert De Niro, Lily Gladstone, Jesse Plemons, Cara Jade Myers, Janae Collins, Jillian Dion and Tantoo Cardinal.
Killers of the Flower Moon is a 2023 American Western crime drama film directed and co-produced by Martin Scorsese, who co-wrote the screenplay with Eric Roth, based on the 2017 book of the same name by David Grann. Its plot centers on a series of Oklahoma murders in the Osage Nation during the 1920s, committed after oil was discovered on tribal land. The film stars Leonardo DiCaprio, who also serves as an executive producer, alongside Robert De Niro, Lily Gladstone, Jesse Plemons, Brendan Fraser, and John Lithgow. It marks the seventh collaboration between Scorsese and DiCaprio as well as the eleventh collaboration between Scorsese and De Niro.
Development on the film began in March 2016 when Imperative Entertainment won the film adaptation rights to the book. Scorsese and DiCaprio were attached to the film in 2017, with production initially expected to begin in early 2018. Following several pushbacks and delays in response to the COVID-19 pandemic, production was scheduled to commence in February 2021 with Apple TV+ confirmed to finance and distribute the film alongside Paramount Pictures. Principal photography ultimately took place in Osage County and Washington County between the spring and fall of 2021. The film is produced by Scorsese's Sikelia Productions and DiCaprio's Appian Way Productions with its $200 million budget reportedly the largest amount ever spent on a film shot in Oklahoma.
Killers of the Flower Moon premiered at the 76th Cannes Film Festival on May 20, 2023 and is scheduled to be released in select theaters on October 6, before a wide release in the United States on October 20, by Paramount Pictures. It is also scheduled for an unspecified streaming release on Apple TV+.
Synopsis :
At the beginning of the 20th century, oil brought fortune to the Osage people who, overnight, became one of the richest in the world. The wealth of these Amerindians immediately attracts the covetousness of disreputable whites who intrigue, extort and steal as much Osage money as possible before resorting to murder...
Killers of the Flower Moon
Directed by Martin Scorsese
Screenplay by Eric Roth, Martin Scorsese
Based on Killers of the Flower Moon by David Grann
Produced by Dan Friedkin, Daniel Lupi, Martin Scorsese, Bradley Thomas
Starring Leonardo DiCaprio, Robert De Niro, Lily Gladstone, Jesse Plemons, Brendan Fraser, John Lithgow
Cinematography : Rodrigo Prieto
Edited by Thelma Schoonmaker
Music by Robbie Robertson
Production companies : Apple Studios, Imperative Entertainment, Sikelia Productions, Appian Way Productions
Distributed by Apple TV+, Paramount Pictures
Release dates : May 20, 2023 (Cannes), October 6, 2023 (United States)
Running time : 206 minutes