By Mulder, Santa Barbara, Théâtre Arlington, 18 february 2023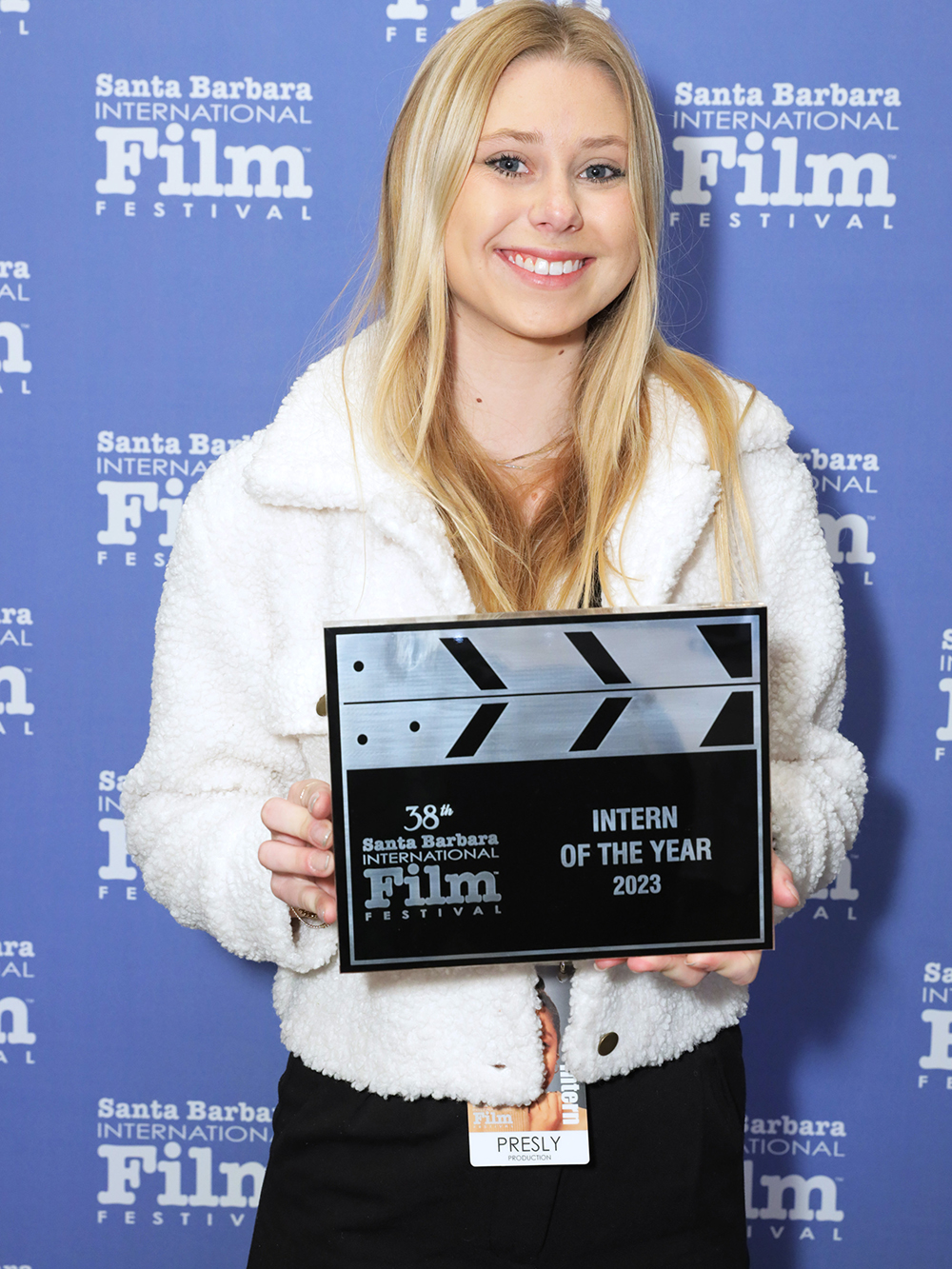 The Santa Barbara International Film Festival (SBIFF) is excited to announce the award-winning films for the 38th edition. Awards were announced at a ceremony this morning hosted by El Encanto, a Belmond Hotel, in Santa Barbara with Jury and Filmmakers in attendance.
"This 38th edition of the Santa Barbara International Film Festival drew filmmakers from as far as Turkey, India, Israel, and Sierra Leone, half of whom were women. We were delighted with the enthusiastic reception to our diverse program of 200 films from 43 countries. Cinema is one of the most powerful vehicles for empathy, providing a window of understanding to all who seek to look through it. We thank the filmmakers in attendance and our avid Santa Barbara audience for so heartily embracing the festival experience. Several films prompted standing ovations and packed theaters, marking 2023 a full-throttled return to celebrating cinema from around the globe" commented SBIFF's Programming Director Claudia Puig.
The films were chosen by jury members Angie Wang, Antonio Marziale, Christina Birro, Elizabeth Marighetto, Gwen Deglise, Jean Oppenheimer, Jeff Arch, Lela Meadow Conner, Leslie Ekker, Margy Rochlin, Nicole Noren, Perry Lang, Robert Abele, Steven Raphael, Tim Cogshell, and Tim Matheson.
Audience Choice Award sponsored by The Santa Barbara Independent: 26.2 TO LIFE Directed by Christine Yoo
Panavision Spirit Award for Independent Cinema: I LIKE MOVIES Directed by Chandler Levack
Jeffrey C. Barbakow Award – Best International Feature Film: A MAN (ARU OTOKO) Directed by Kei Ishikawa
Best Documentary Award: A BUNCH OF AMATEURS Directed by Kim Hopkins
Nueva Vision Award for Spain/Latin America Cinema: MANUELA Directed by Clara Cullen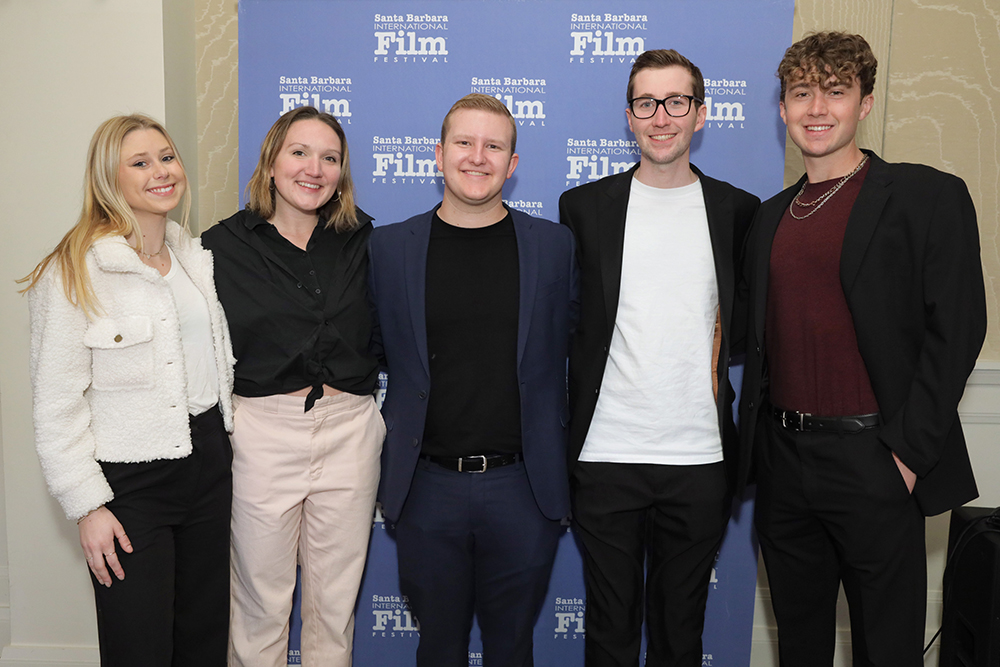 Best Middle Eastern/Israeli Film Award: THE TASTE OF APPLES IS RED (TA'AM AL TUFAH, AHMAR) Directed by Ehab Tarabieh
Best Nordic Film Award: SUMMERLIGHT AND THEN COMES THE NIGHT (SUMARLJÓS OG SVO KEMUR NÓTTIN) Directed by Elfar Aðalsteins
Social Justice Award for Documentary Film: BLACK MAMBAS Directed by Lena Karbe
ADL Stand Up Award, sponsored by ADL Santa Barbara/Tri-Counties, the Skinner Social Impact Fund, and Steve & Cindy Lyons: THE QUIET GIRL (AN CAILÍN CIÚIN) Directed by Colm Bairéad
Best Documentary Short Film Award: NOWHERE TO GO BUT EVERYWHERE (行き止まりのむこう側) Directed by Masako Tsumura, Erik Shirai
Bruce Corwin Award – Best Live-Action Short Film: THE MOISTURE (RUTUBET) Directed by Turan Haste
*Now eligible for the 2024 Academy Awards
Bruce Corwin Award – Best Animated Short Film: EPICENTER (소문의 진원지) Directed by Heeyoon Hahm
*Now eligible for the 2024 Academy Awards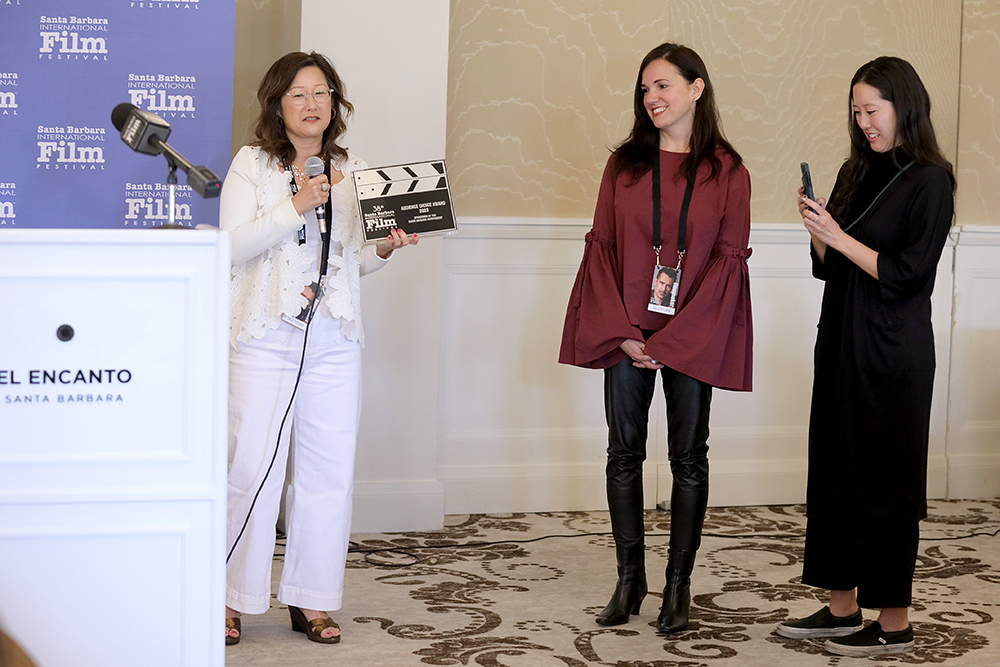 The 38th Santa Barbara International Film Festival took place LIVE February 8 - February 18, 2023. Official events included screenings, filmmaker Q&As, industry panels, and celebrity tributes, held throughout the city, including at the historic Arlington Theatre.
The Santa Barbara International Film Festival (SBIFF) is a 501(c)(3) non-profit arts and educational organization dedicated to discovering and showcasing the best in independent and international cinema. Over the past 37 years, SBIFF has become one of the leading film festivals in the United States – attracting 100,000 attendees and offering 11 days of 200+ films, tributes and symposiums, fulfilling their mission to engage, enrich, and inspire the Santa Barbara community through film.
SBIFF continues its commitment to education and the community throughout many free educational programs and events. In 2016, SBIFF entered a new era with the acquisition of the historic and beloved Riviera Theatre. After a capital campaign and renovation, the theatre is now SBIFF's new state-of-the-art, year-round home, showing new international and independent films every day. In 2019, SBIFF opened its own Education Center in downtown Santa Barbara on State Street to serve as a home for its many educational programs and a place for creativity and learning.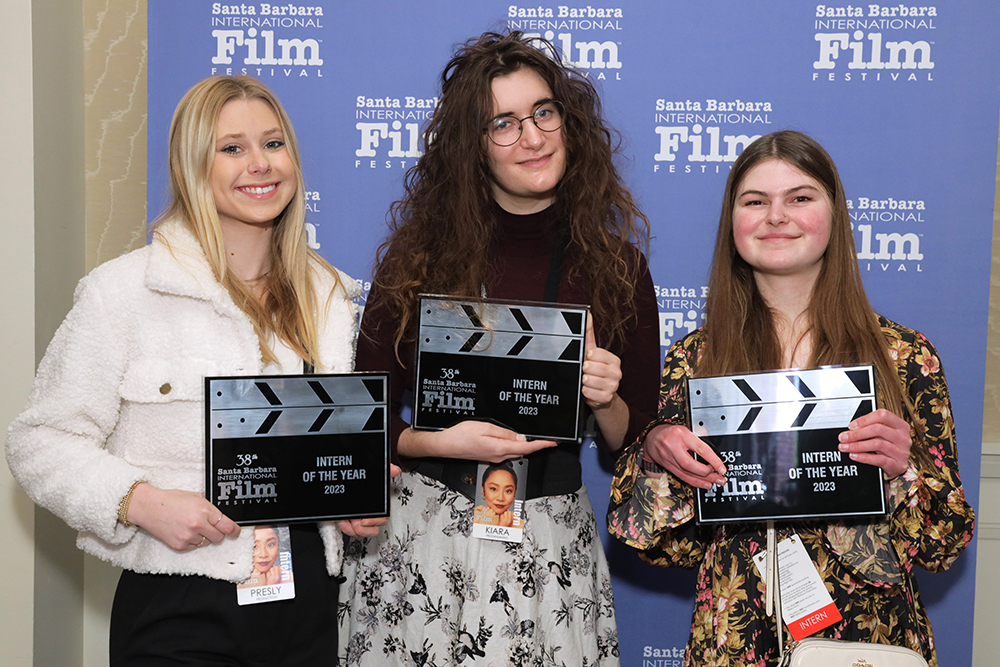 Discover the photos on the Flickr page
Photos : Copyright Getty Images for SBIFF