By Mulder, Salt Lake City, Sundance Resort, 22 january 2023
Sundance Film Festival welcomed film fans over the action-packed fifth day of premieres and conversations. Yesterday's Festival events included buzzing press lines and premieres for Bravo, Burkina!, Fantastic Machine, Food and Country, King Coal, La Pecera (The Fishbowl), Last Things, Mami Wata, The Amazing Maurice, The Doom Generation, The Stroll, Twice Colonized and more. The in-person events continue through January 29, while audiences at home across the country get to participate in the discovery and buzz coming from the first few days of the Festival by viewing over 130 films on demand via the Sundance online platform starting today, Tuesday, January 24.
Yesterday's Short Film Program premieres included Evacuation of Mama Emola, I Have No Tears, and I Must Cry, In the Big Yard Inside the Teeny-Weeny Pocket, Mulika, The Dalles, The Kidnapping of the Bride. Short Film Program premieres included Mirror Party, OURIKA!, Simo, Take Me Home, The Newt Congress, The Vacation. Each year, Sundance serves as a place for the community to come together and discover exciting and compelling projects by visionary artists. Continuing to foster the spirit of thought-provoking discussion throughout 2023, Sundance Film Festival also programs a series of panels across discipline and topic.
The Sundance Film Festival is an artist program of the Sundance Institute. Proceeds earned through Festival ticket sales go to uplifting and developing emerging artists on a year-round basis through focused labs, direct grants, fellowships, residencies, and more.
Beyond film :
Beyond Film rounds out the Festival experience, providing a place for the community to engage through artist conversations, filmmaker panels, and audience discourse.
Cinema café: fresh faces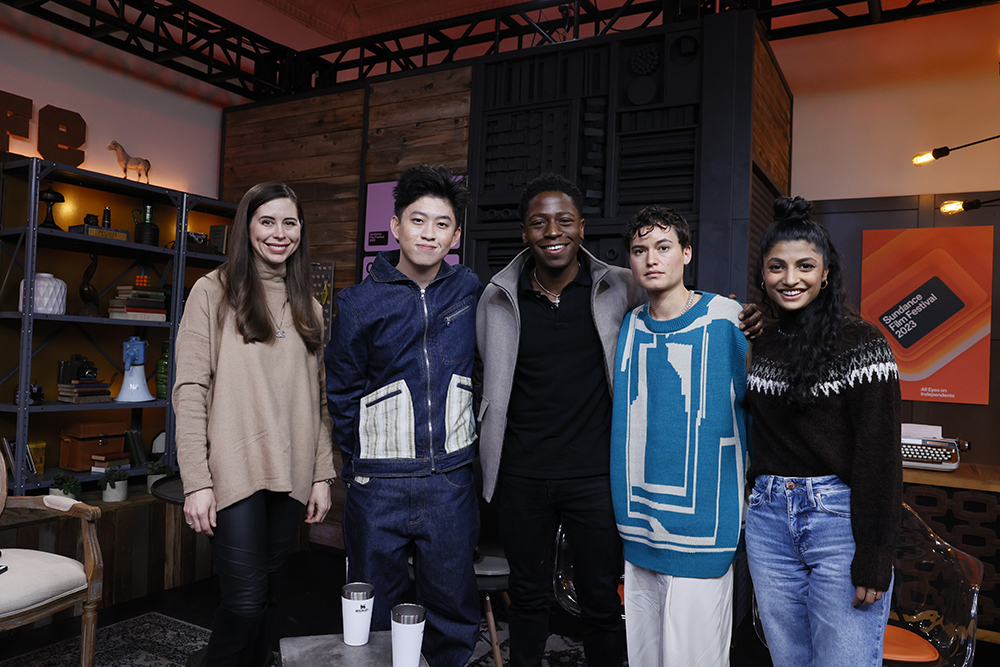 featuring Priya Kansara (Polite Society), Lío Mehiel (Mutt), Rich Brian (Jamojaya)
David Jonsson said he used to be the guy that watched these Sundance panels on YouTube. He loves that Sundance films always feel daring and tries to say something that isn't just clickbait. Rich Brian shared a story about signing his first music contract at the age of 16 without telling his parents. He got the opportunity to go to America and it was a very meaningful moment for him. Priya Kansara talked about how she was working a 9-6 job and took acting classes in the evening. She proactively decided to put in her notice, finished her job commitment, then did her first audition for "Bridgerton" and got it. Lio Mehiel described how TV and film are different, saying TV comes from the market. Film, like at Sundance, can be a vision that comes to life. With MUTT, she notes, and in indie cinema there is opportunity to have unlikely protagonists. You can discover the official photos here
The big conversation: appetite for construction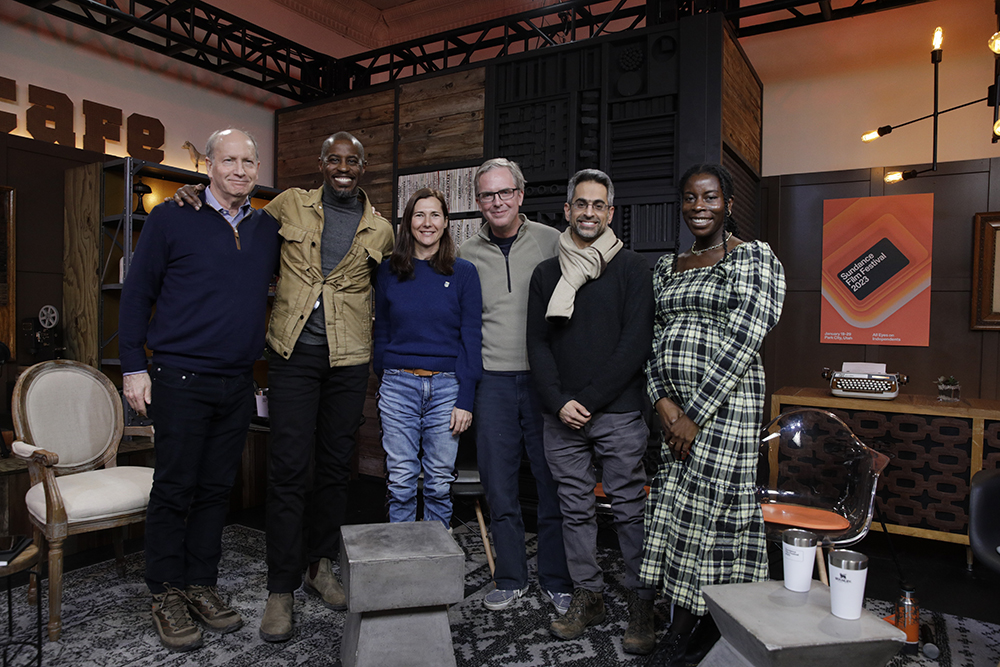 featuring Sophie Barthes (The Pod Generation), Drew Endy (associate professor of bioengineering, Stanford University), Yewande Pearse (neuroscientist & science communicator, founder of Nyewro), Richie Mehta (Poachers, Extrapolations), moderated by Ahmed Best (Star Wars, co-founder of Afrorithm Futures Group) |
The panel began with a discussion on dreams. Sophie Barthes said most of her films are inspired by dreams including Pod Generation which was inspired by insane dreams she had when expecting her first child. Those dreams are now in the film. You can discover the official photos here
Film premieres
Stephen Curry: Underrated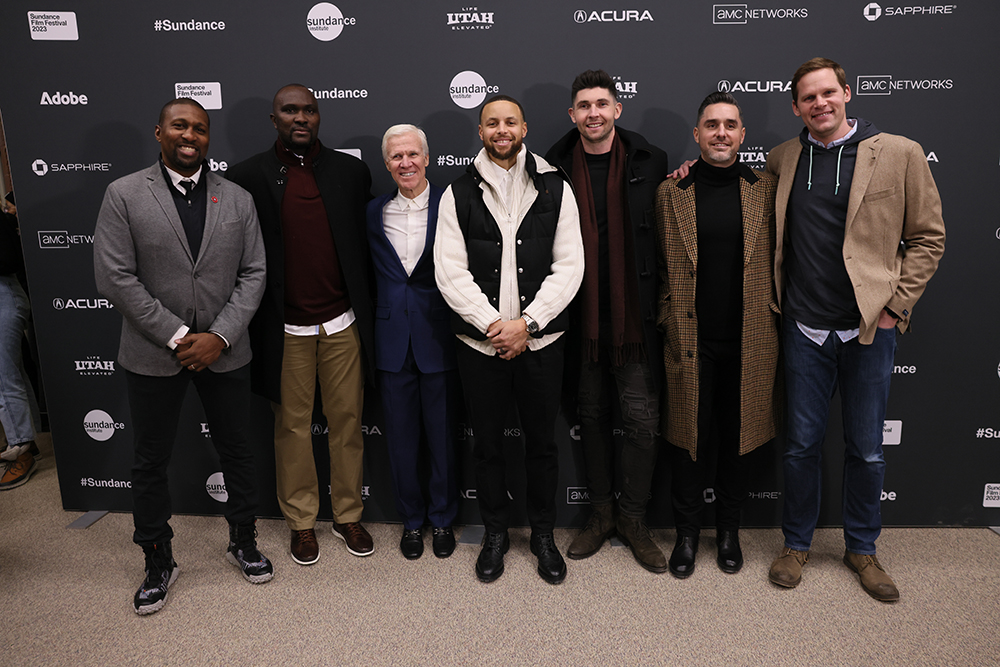 Film subjects included Stephen Curry, Ayesha Curry, Sonya Curry, Coach Robert "Bob" McKillop, Jason Richardson, director Peter Nicks, producer Ryan Coogler and executive producer Zinzi Coogler who attended the premiere's press line. When asked on the press line who he would want to play him in a biopic, Stephen Curry said "Michael B. Jordan." Following the screening the audience gave the film a standing ovation. During the Q&A, a fan from the audience asked Ryan Coogler if he would cast Stephen Curry in Black Panther 3, Stephen jokingly replied "Let's see if he can shoot it in the summer, then absolutely. You put the pressure on him, let's see." Stephen Curry said it was surreal going through this process with the entire team to make it possible. He stressed that we all start from somewhere and even when things are rough and tough, that journey culminates to what happened last year in the Finals. He spoke about how amazing it is that his story inspires others to push through the doubts when people count you out. He expressed such gratitude and appreciation to share this story with everyone. Ryan Coogler spoke about how inspired he was by Steph's story. He recognized so many things about chasing the unlikely dream. You rarely see the struggles of people's life and he shared that the film speaks to what it's like to chase the dream. He gushed that he loved being a part of this movie and it was an honor to share it with everyone. You can discover the official photos here
Passages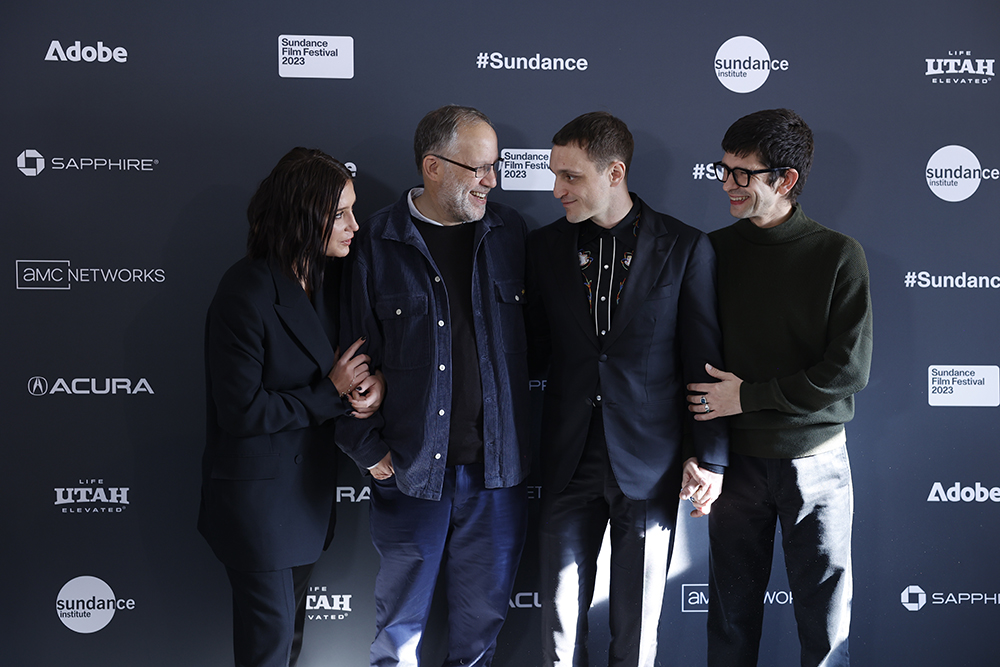 Film talent included Adèle Exarchopoulos, Ben Whishaw, Franz Rogowski, and director Ira Sachs who attended the premiere's press line. On the press line Sachs said: "Progress is not one direction, I still go back to the movies made in the 60s, 70s and 80s as a form of permissions of what's possible on screen." You can discover the official photos here
Landscape with Invisible Hand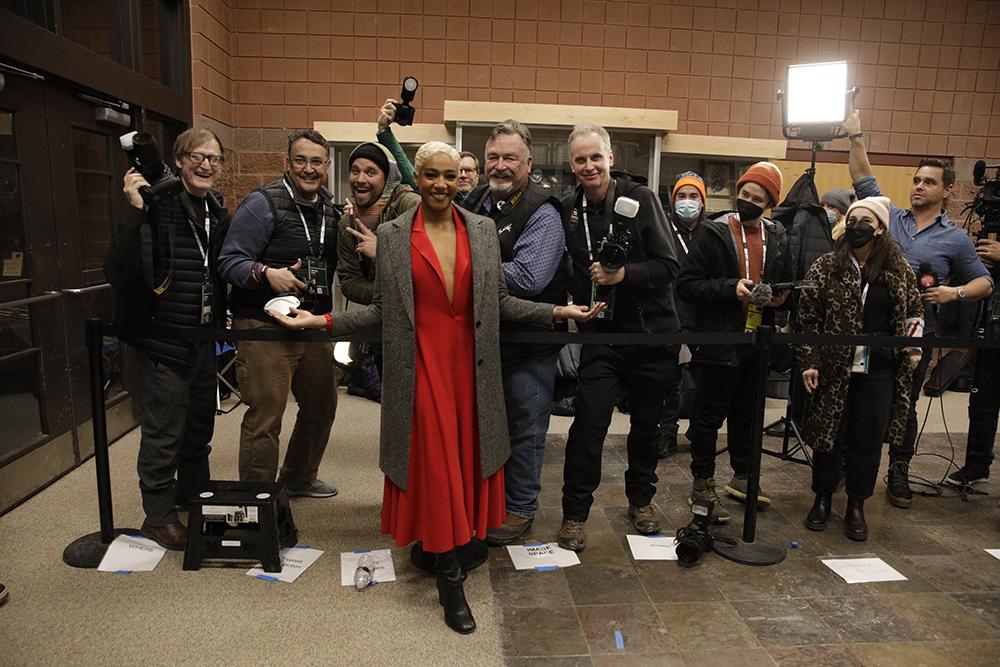 Film talent included Tiffany Haddish, making her Sundance debut, Michael Gandolfini, in his second film of this year's Festival, Kylie Rogers, director Cory Finley, author of the book film is based on M.T. Anderson and executive producer Gabby Shepard who attended the premiere's press line. When asked to describe the film in three words Haddish said "heart, funny, aliens." You can discover the official photos here
A Little Prayer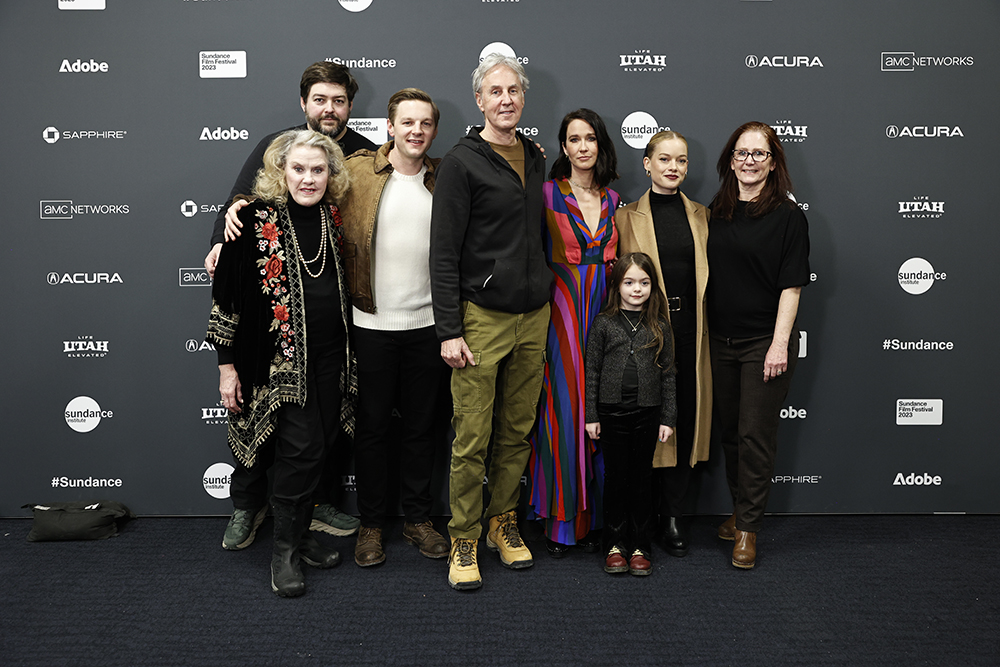 Film talent included Anna Camp, Jane Levy, Will Pullen, Celia Weston director Angus MacLachlan who attended the premiere's press line. On the press line Angus MacLachlan said "Sundance is the pinnacle of the film festivals in America, and it means a lot. It means a lot because of the business but it means a lot personally." You can discover the official photos here
Food & Country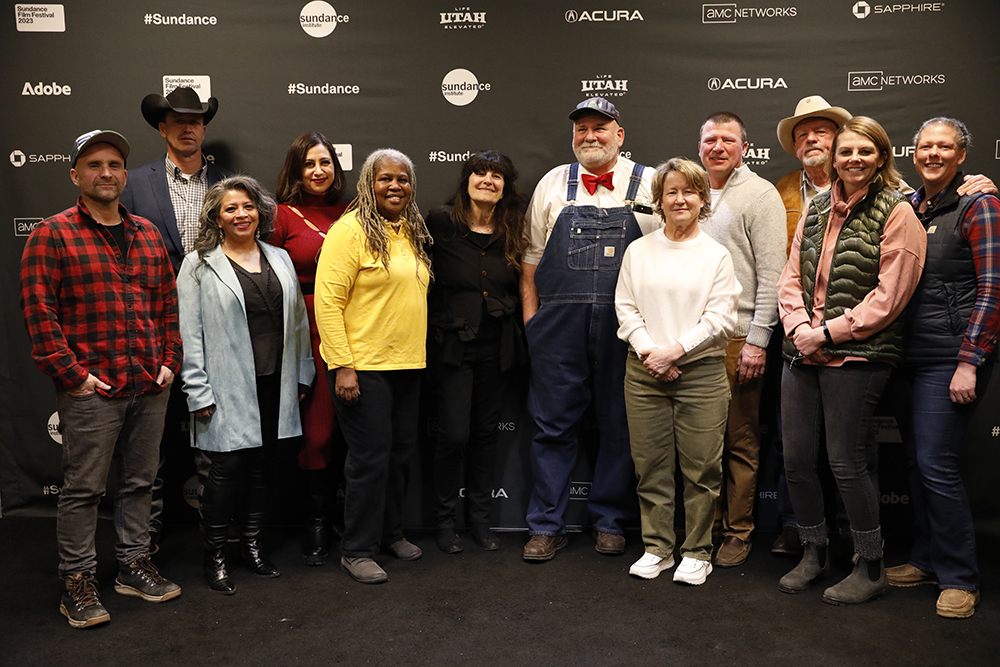 Film talent included subject and producer Ruth Reichl, subjects Karen Washington, Bren Smith, Farmer Lee Jones, director Laura Gabbert, and producers Caroline Libresco and Paula P. Manzanedo Following the conclusion of the film, the crowd gave the film a standing ovation. You can discover the official photos here
Rye Lane


Film talent included David Jonsson, Vivian Oparah director Raine Allen Miller, , and producer Yvonne Isimeme Ibazebo who attended the premiere's press line. You can discover the official photos here
Plan C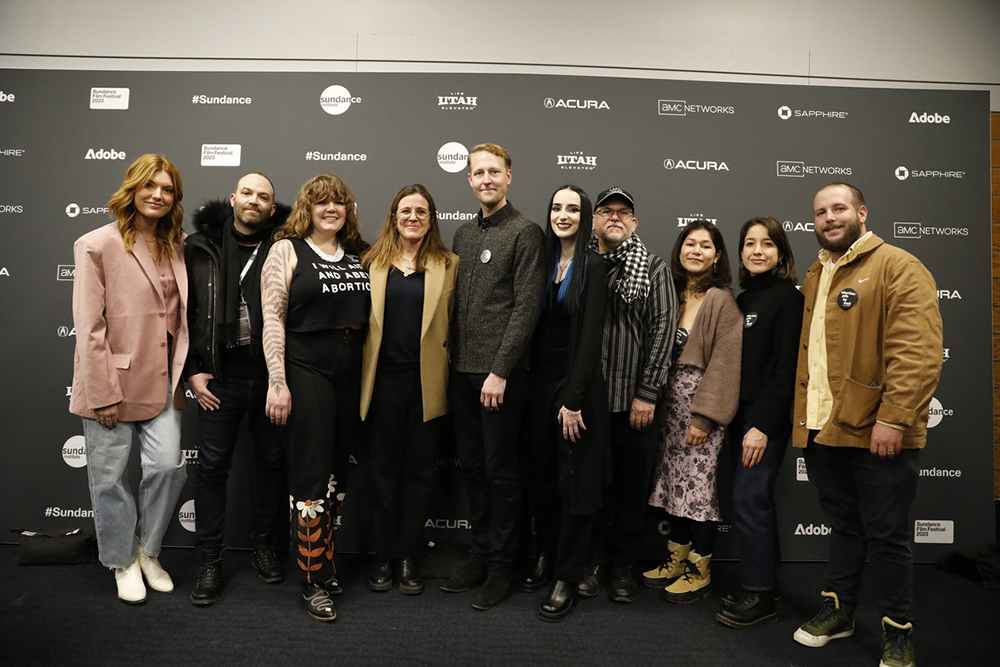 Film talent included subject and Plan C co-founder, Francine Coeytaux, subject and Just The Pill Clinic director Frances Morales, and director/producer Tracy Droz Tragos attended the premiere's press line. Tracy Droz Tragos: "It was these intrepid networks of providers and activists who were already laying the groundwork for the day we are now in." Francine Morales: "What we did know is that we did not want to be an underground movement. We wanted to yell this from the tallest mountain. And so, the idea of doing the documentary was intriguing, and of course we did our homework and the work that Tracy had done was so amazing." The film received a standing ovation and during the Q&A an audience member called the film team heroes. You can discover the official photos here
The Accidental Getaway Driver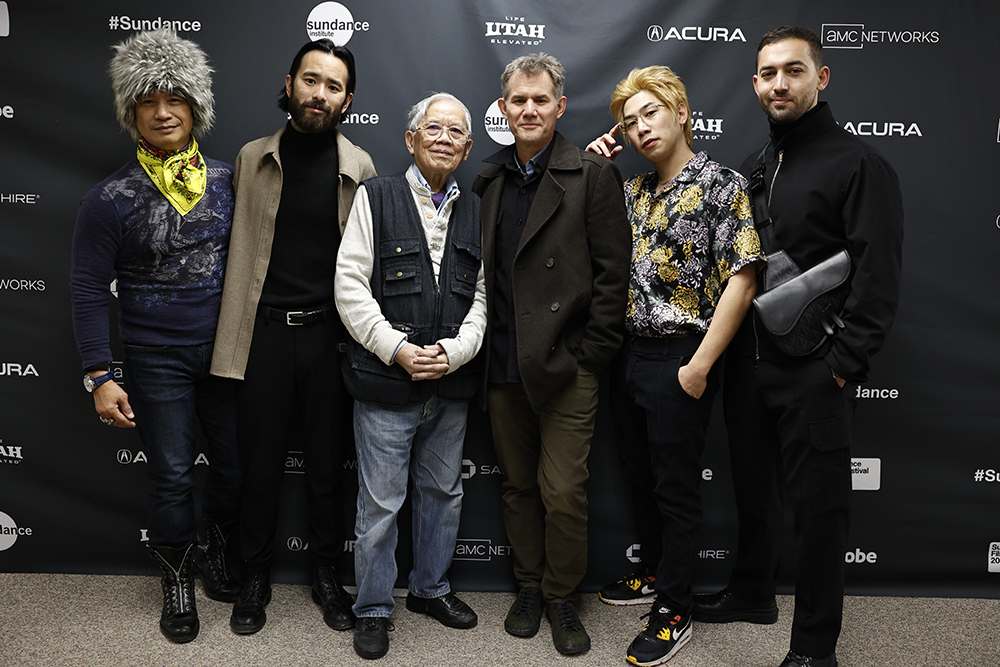 Notable attendees included Dustin Nguyen, Hiệp Trần-Nghĩa, Dali Benssalah, Phi Vu and director Sing J. Lee who attended the premiere's press line. You can discover the official photos here
MUTT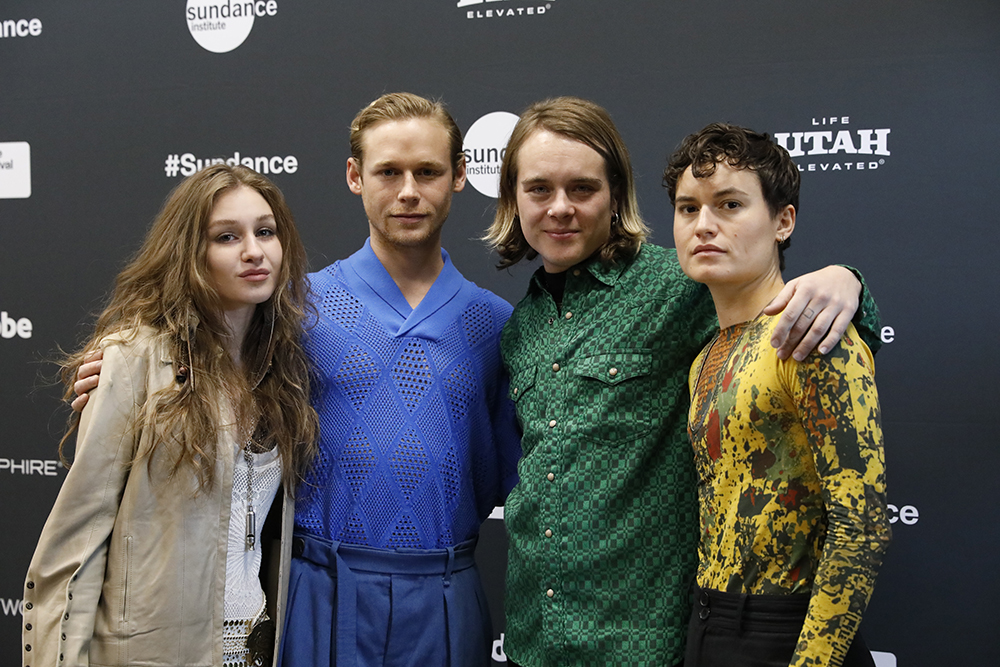 Film talent included Lio Mehiel, MiMi Ryder, Cole Doman, and writer/director Vuk Lungulov-Klotz, and producers Joel Michaely, Stephen Scarpulla and Alexander Stegmaier who attended the premiere's press line. Following the conclusion of the film, the crowd gave the film a standing ovation. You can discover the official photos here
Victim/Suspect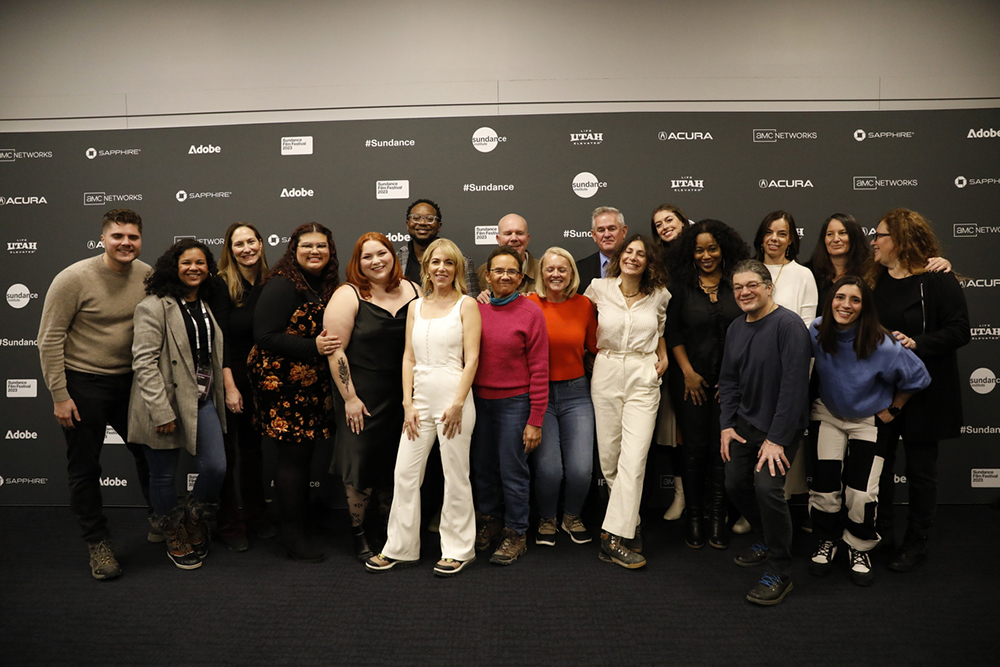 Film talent included subject/producer Rachel de Leon and director/producer Nancy Schwartzman who attended the premiere's press line. Following the conclusion of the premiere the audience gave a standing ovation. You can discover the official photos here : https://flic.kr/s/aHBqjApkBP
King Coal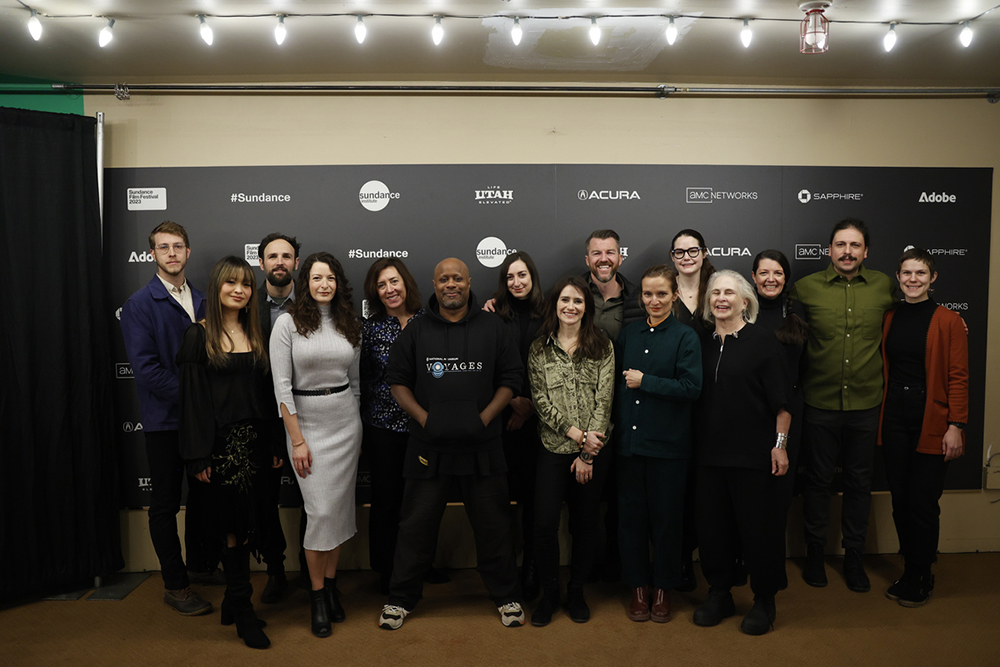 Film talent included director Elaine McMillion Sheldon, producer Diane Becker, and producer Shane Boris who attended the premiere's press line. You can discover the official photos here
Photos: Courtesy of Sundance Institute
(Source : press release)