By Mulder, Salt Lake City, Sundance Resort, 22 january 2023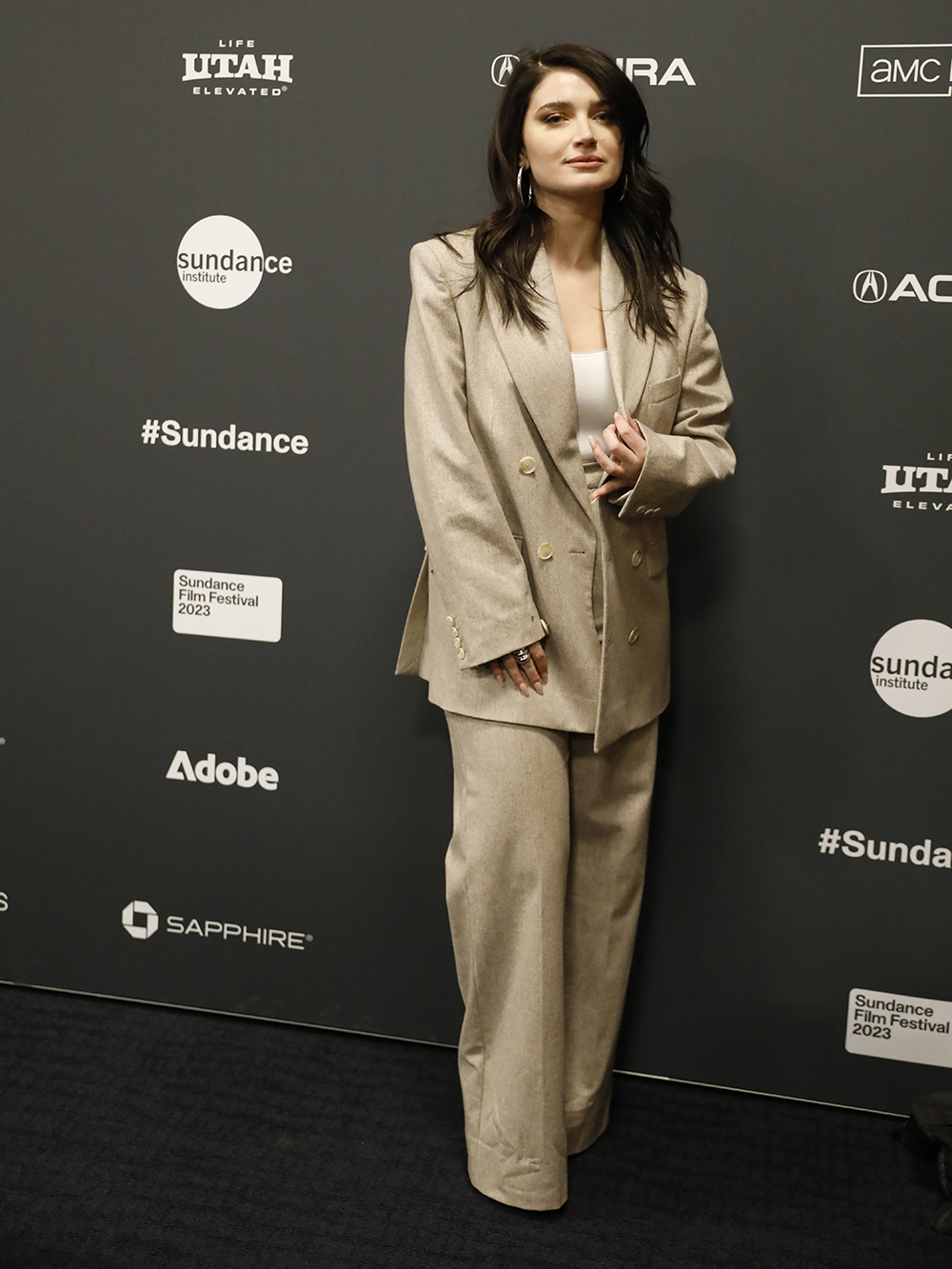 Sundance Film Festival completed the fourth day of its programming. The 2023 Festival is taking place now until January 29, 2023, in person in Park City, Salt Lake City, and the Sundance Resort. A selection of films will be available online across the country starting January 24–29, 2023. Online tickets can be purchased at festival.sundance.org.
Sundance Film Festival welcomed film fans over the action-packed fourth day of premieres and conversations. The in-person events continue through January 29, while audiences at home across the country get to participate in the discovery and buzz coming from the first few days of the Festival by viewing over 130 films on demand via the Sundance online platform starting tomorrow, Tuesday, January 24.

Yesterday's Festival events included buzzing press lines and premieres for Bad Press, Girl, Going Varsity In Mariachi, Iron Butterflies, Is There Anybody Out There?, Murder In Big Horn, My Animal, Nam June Paik: Moon Is The Oldest TV, Onyx The Fortuitous and the Talisman Of Souls, Rotting In the Sun, Scrapper, SLAM, Smoke Sauna Sisterhood, Sorcery, The Tuba Thieves and more. As well as a celebration of the 2023 Sundance Film Festival producers with the announcement of the Sundance Institute | Amazon Studios Producers Award and a keynote address by producers Heather Rae and Nina Yang Bongiovi.

Yesterday's Documentary Short Film Program included Call Me Mommy, Liturgy of anti-tank Obstacles, Margie Soudek's Salt and Pepper Shakers, Shirampari: Legacies of the River, and Will You Look At Me. The Animated Short Film Program included BurgerWorld, By Water, Christopher at Sea, fur, Garrano, Oxytocin, The Sea on the Day When the Magic Returns, Well Wishes My Love, and Your Love

The Sundance Film Festival is an artist program of the Sundance Institute. Proceeds earned through Festival ticket sales go to uplifting and developing emerging artists on a year-round basis through focused labs, direct grants, fellowships, residencies, and more.

Beyond film
Beyond Film rounds out the Festival experience, providing a place for the community to engage through artist conversations, filmmaker panels, and audience discourse.
Power of story : on intimacy panel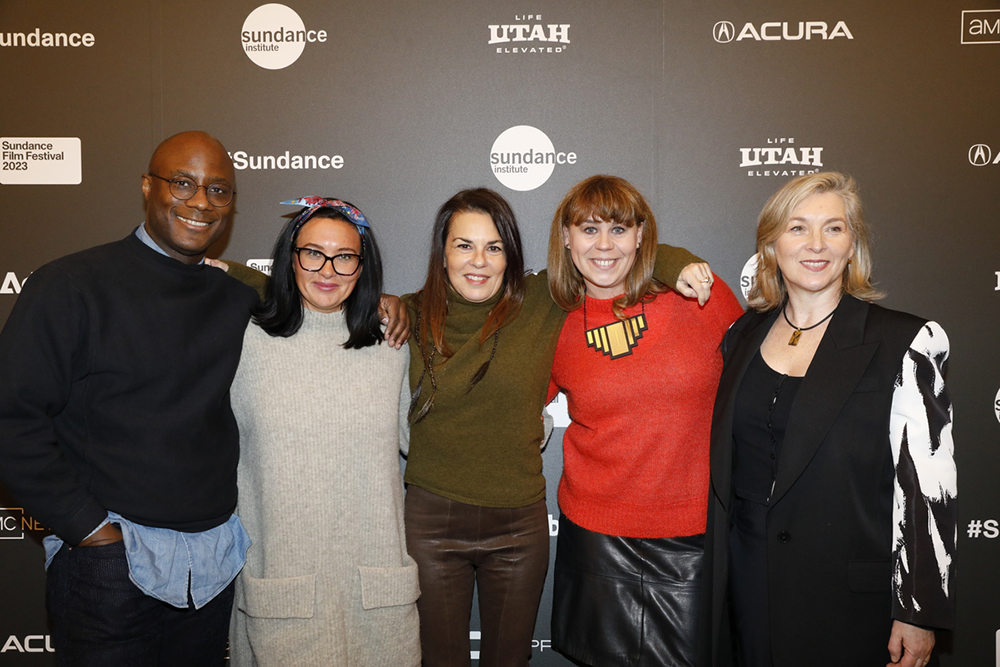 featuring Barry Jenkins, Ita O'Brien, Lisa Taddeo, and Orna Guralnik (Moderator)
Barry Jenkins started the panel admitting his partner, filmmaker Lulu Wang, is a huge fan of moderator Orna Guralnik and the show she stars in, "Couples' Therapy." Barry Jenkins praised Intimacy Coordinator Ita O'Brien, specifically on her work on "I May Destroy You." You can discover the official photos here
Cinema café : Reclamation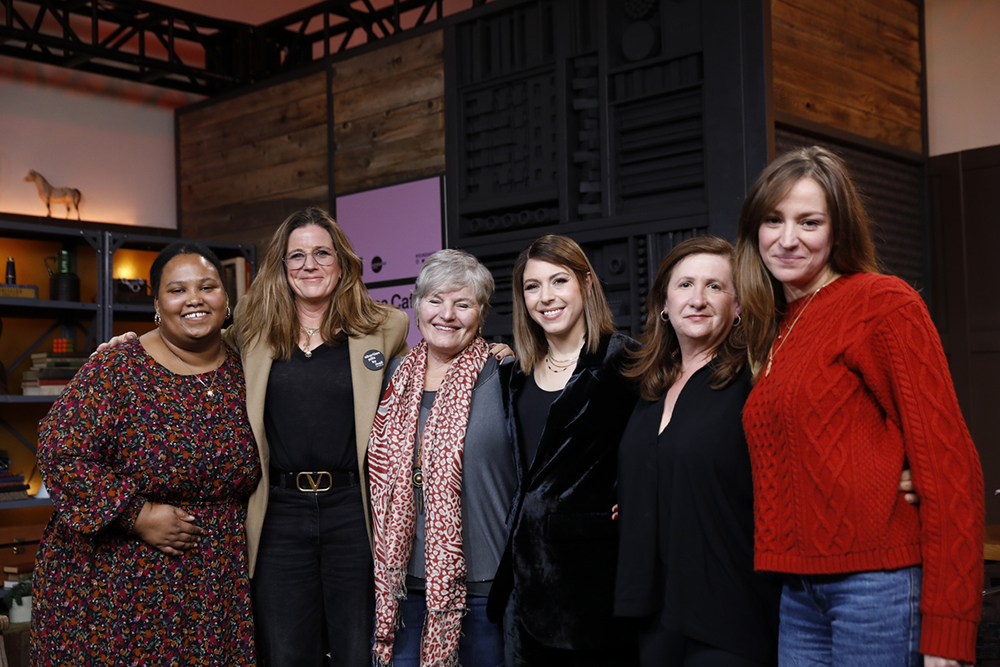 featuring Ashley Finley (Moderator), and Emma Pildes (The Janes), Tracy Droz Tragos (Plan C), Francine Coeytaux (Plan C), Paula Eiselt (Aftershock), Tia Lessin
Francine Coeytaux talked about the film having its premiere at Sundance was another opportunity to open up the conversation about abortion access. She noted having a film come out at Sundance called Plan C is the best way to use art to bring awareness. She said it's a means to making art work in our favor. Emma Pildes discussed how the subjects of The Janes were very clear on not being called heroes. She said we want women to feel like they can do this work and you don't have to be chosen, we are all chosen so it's our responsibility. Paula Eiselt talked about the goal of the art of activism being to put you in someone else's shoes and seeing another person's story. All the statistics and news can feel like noise until you've experienced it or seen it in film. You can discover the official photos here
The big conversation: the story of us panel


featuring Kimberlé W. Crenshaw, W. Kamau Bell, Jason Stanley, Roger Ross Williams, and Holly Cook Macarro|
During the panel, Kimberlé W. Crenshaw spoke about how leading thinkers in the arts, history, and social justice will challenge all of us to consider how narrative plenitude is not simply an expression of inclusion, but is essential to strengthening democratic ideals. W. Kamau Bell spoke about being a black man trying to make inclusive TV saying there's work to do off and on camera. Sometimes there's more work done off camera that he is so exhausted by the time they actually film. Additionally, select banned books were provided to everyone in the audience including 1619 Project. You can discover the official photos here
Film premieres :
You Hurt My Feelings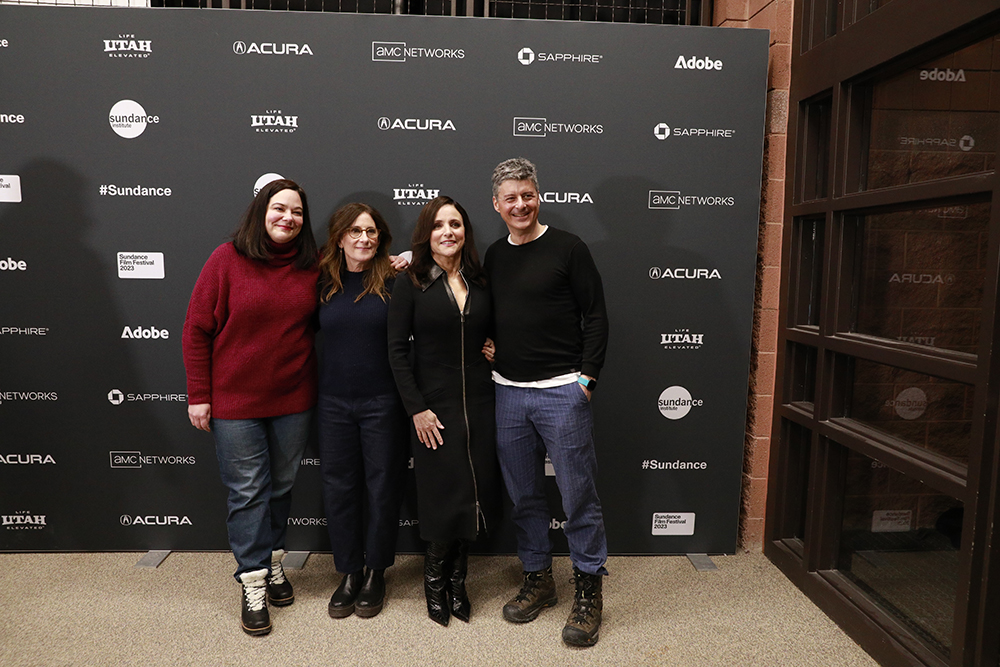 Film talent included Julia Louis-Dreyfus and director/screenwriter Nicole Holofcener who walked the press line. "Working with Nicole as a writer and director is irresistible. [The film] is a very small thing about a very big thing and that was what was appealing to me about it," said Julia Louis-Dreyfus. During the film's Q&A, Michael J. Fox, who was in the audience, stood up to exclaim that the movie felt like it was based on his own 35-year marriage and said "Where's my money?" Nicole Holofcener said that she encouraged improvising on set "Why wouldn't I just let them go? I was just watching it and so many of the lines were spontaneous and got such good laughs, I'm like great, it makes me look better!" . You can discover the official photos here and here
Shortcomings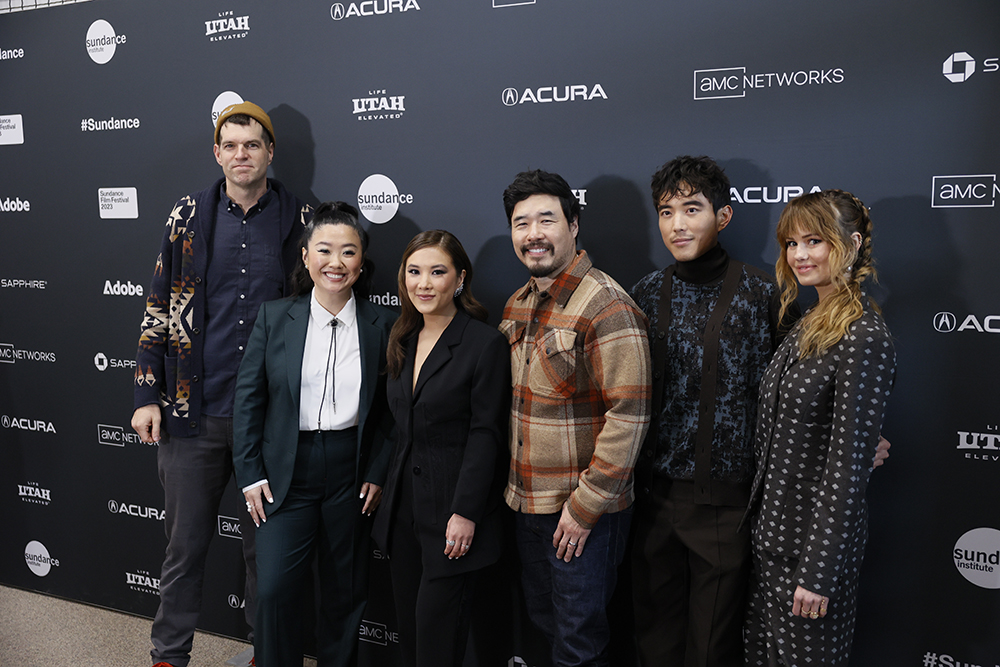 Film talent included Justin H. Min, Debby Ryan, Sherry Cola, Ally Maki, Timothy Simons, and director Randall Park, who was making his directorial debut, who walked the press line. On the press line, Sherry Cola gushed about working with the cast of the film and said "this feels like a dream come true." The film received a standing ovation from the crowd following the conclusion of the film. During the Q&A, when speaking about adapting the graphic novel into a film 15 years after first experiencing it, Park said "What blew me away was seeing these Asian-American characters living their everyday lives and I saw so much of my friends and specific places and things we do on regular days… [it] felt in that way very real to me and I hadn't seen anything like that in any kind of media reflected back at me." You can discover the official photos here and here
Flora and Son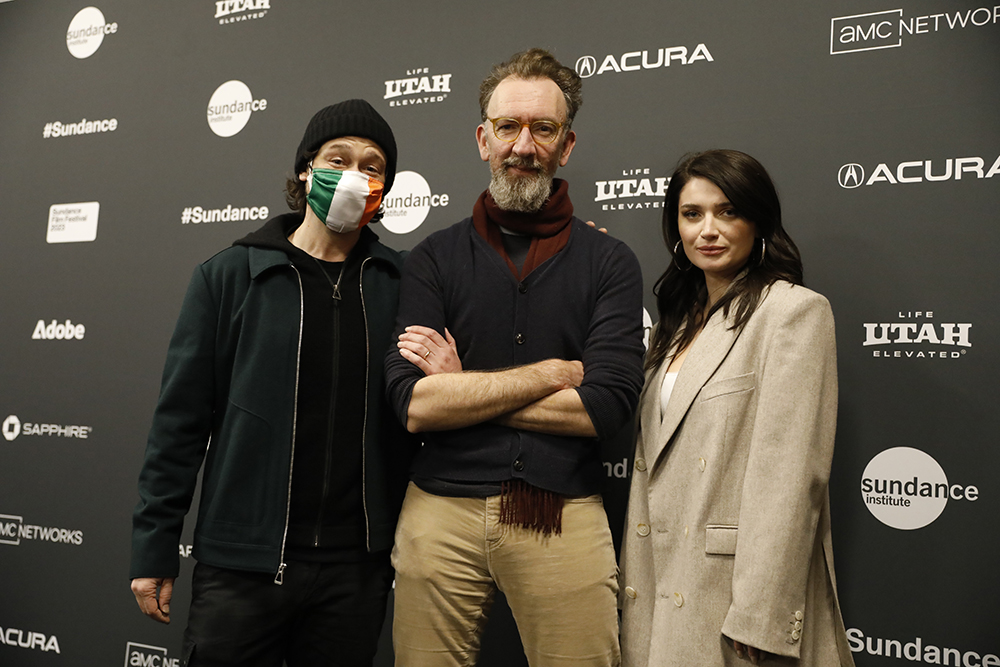 Film talent included Eve Hewson, Joseph Gordon-Levitt, Orén Kinlan, Jack Reynor, and director/writer/producer John Carney who walked the press line. The film received a standing ovation from the audience following the conclusion of the screening. John Carney teased that he has a cameo in the film. He said the pandemic allowed him to be especially creative when writing the script. The story is inspired by his mother and their relationship. He also acknowledged Eve Hewson's mom Ali Hewson in the audience. Joseph Gordon-Levitt praised both the script and working with John Carney, and continued by saying he convinced Carney to give him the role, and they are both glad he did. When speaking about the songwriting process for the film, Carney said Joe, Eve, Gary, and he would all write songs together. Joseph Gordon-Levitt said at first the song recording sessions were terrifying because you want to know what you're going to do before starting, however over the next eight hours they wrote it then and there. He said he had a blast doing it. Eve Hewson knew she wanted the role after reading the script calling it "one of best scripts I ever read" and called her character "a wild, beautiful, broken, nut job." She spoke fondly of the spontaneous way Carney works, how he had them write the songs together on set and said that this was one of best experiences she ever had on a movie set . At the conclusion of the Q&A, Orén Kinlan channeled his character in the film and treated the audience to a rap that had everyone clapping along. You can discover the official photos here
Drift


Film talent included Cynthia Erivo and Alia Shawkat as well as director Anthony Chen walked the press line. You can discover the official photos here
A Thousand and One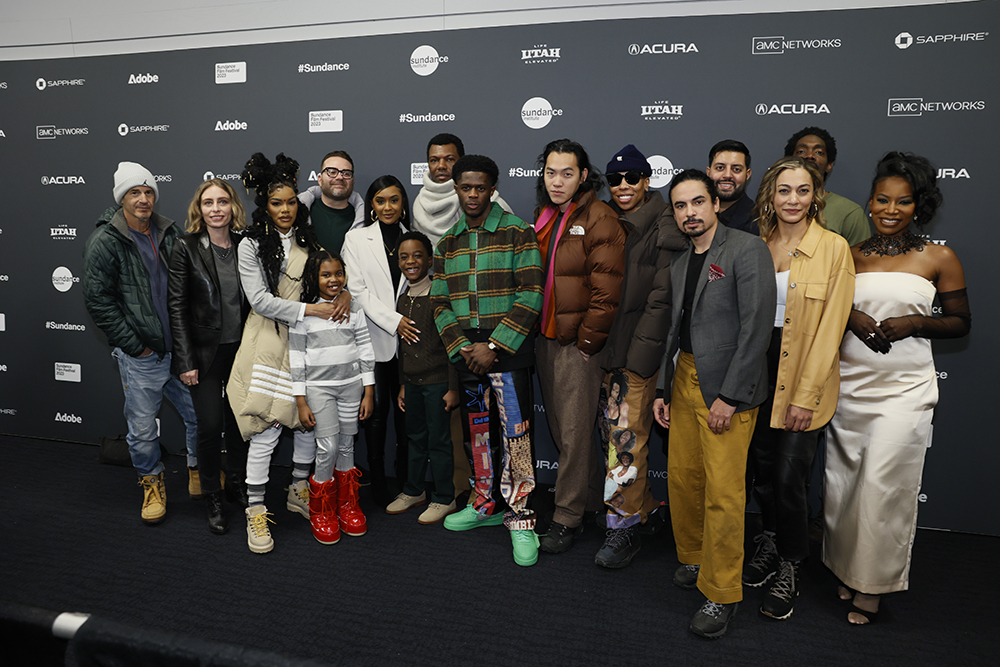 Film talent included Teyana Taylor (along with her family), director A.V. Rockwell, and producer Lena Waithe who walked the press line. At the conclusion of the screening the audience gave the film a standing ovation. You can discover the official photos here

All Dirt Roads Taste of Salt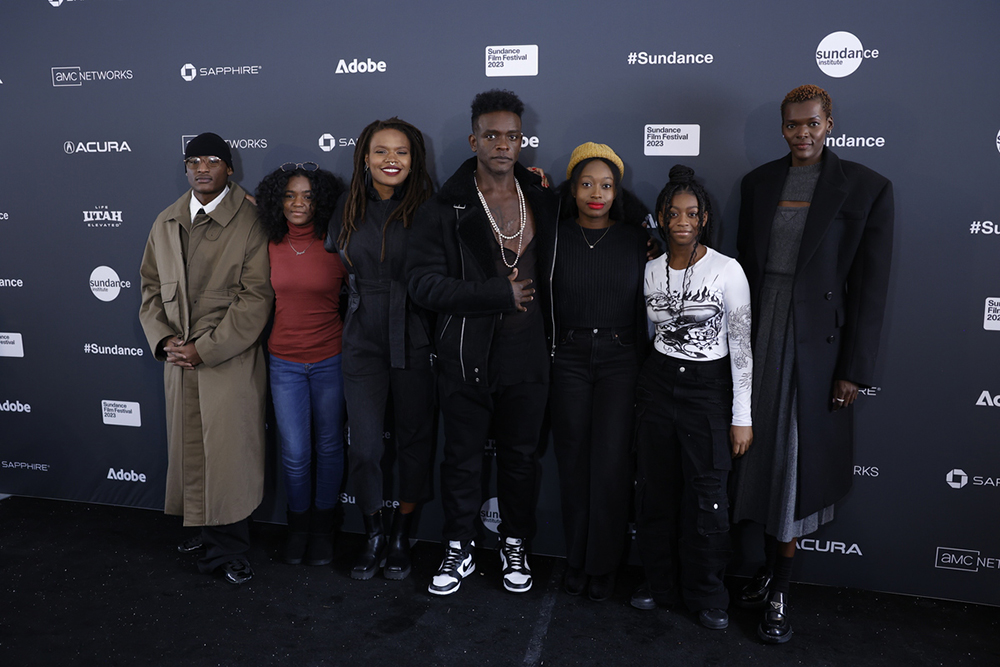 Film talent included Sheila Atim, Chris Chalk, Charlene McClure, Reggie Helms Jr, director/writer Raven Jackson, and producer Barry Jenkins walked the press line. You can discover the official photos here
Rotting in the Sun
Film talent included Jordan Firstman, Martine Gutierrez, and director, screenwriter, and cast member Sebastián Silva.
Young. Wild. Free


Film talent included Sanaa Lathan, Tamala Jones, Sierra Capri, Algee Smith, and director Thembi L. Banks who walked the press line. You can discover the official photos here
Jamojay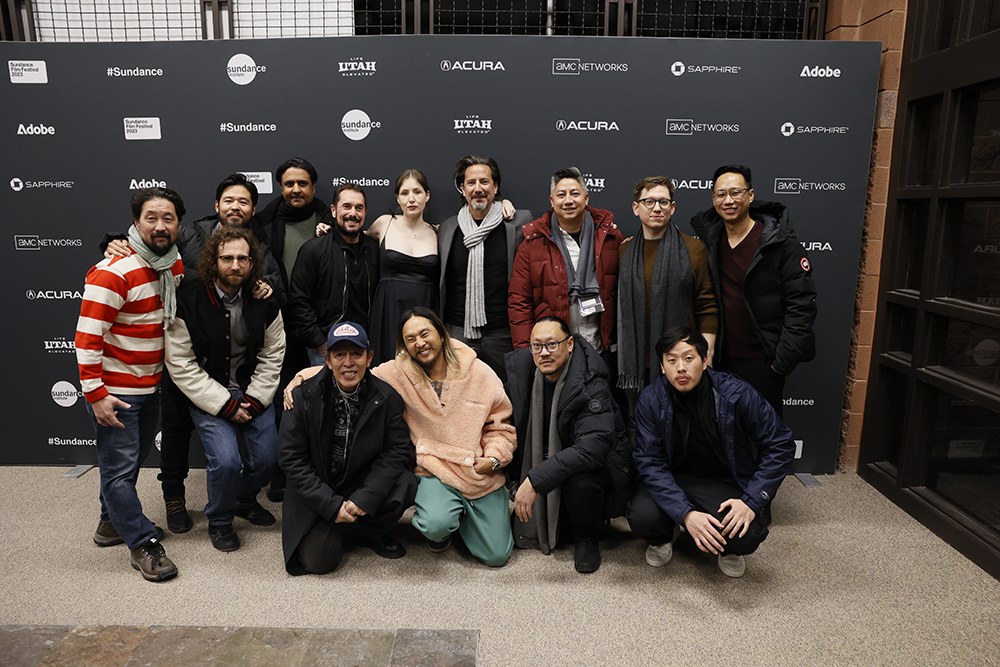 Film talent included Kyle Mooney, Kate Lyn Sheil, Yayu A.W. Unru, Brian "Rich Brian" Imanue, Henry Ian Cusick, and director/writer/producer Justin Chon who walked the press line. You can discover the official photos here
Going Varsity In Mariachi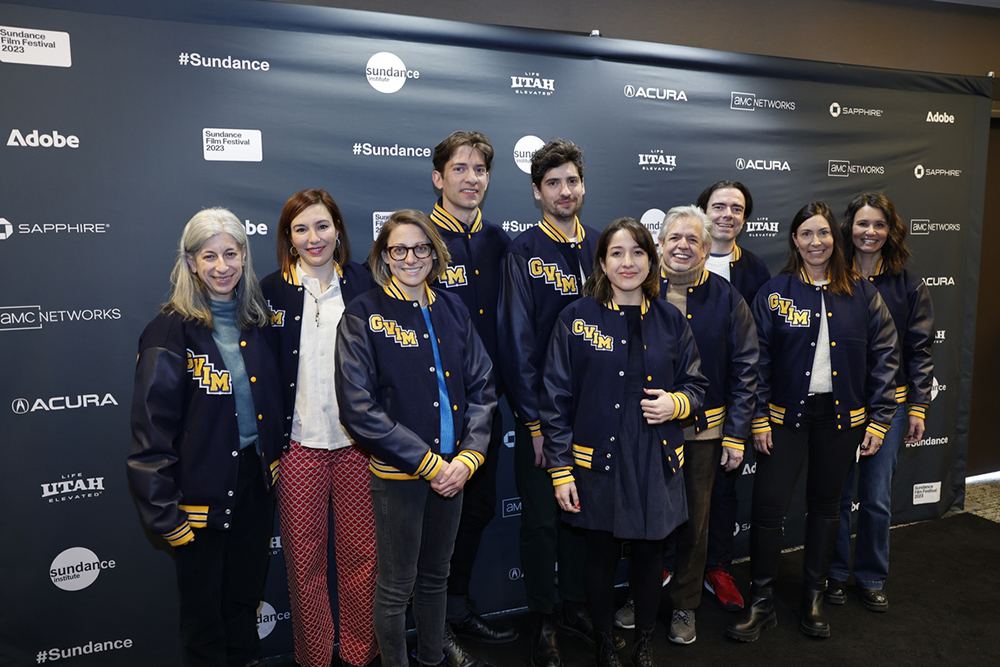 Film talent included co-directors Sam Osborn and Alejandra Vasquez. A local student mariachi band "Mariachi Juvenil de Utah" performed at the premiere. Alejandra Vasquez "The kids are all Mexican-American and they have varying relationships to their culture; they are all first, second and third generation." You can discover the official photos here and here
Photos: Courtesy of Sundance Institute
(Source : press release)