By Jeremy Wilson, Los Angeles, The Grove, 21 january 2023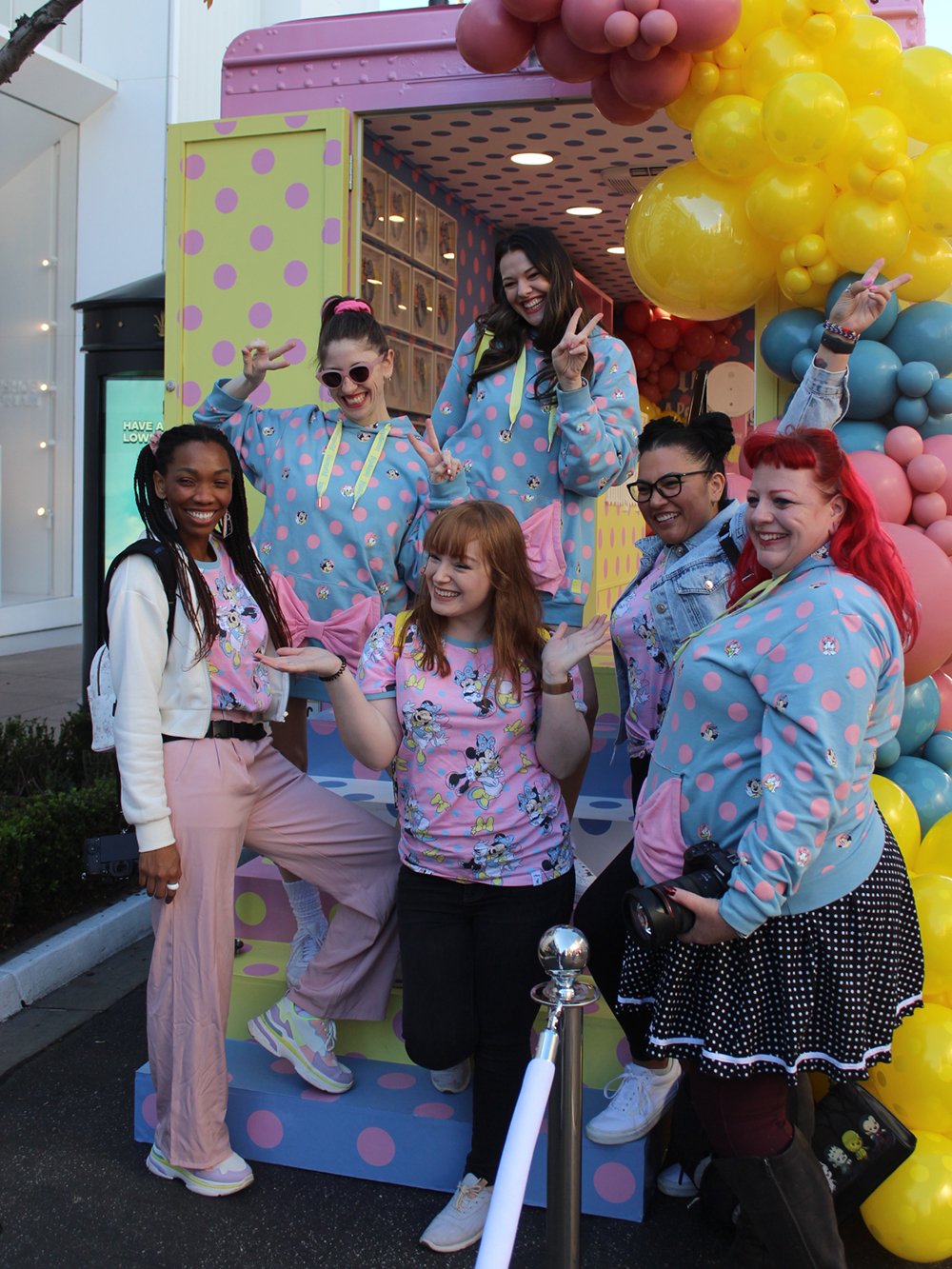 Our media was invited to cover the event Loungefly's National Polka Dot Day celebration at The Grove (Los Angeles) this day. This event included photo opportunities and complimentary treats hosted out of a truck decorated to match Loungefly's new Minnie and Daisy Pastel Polka Dot collection.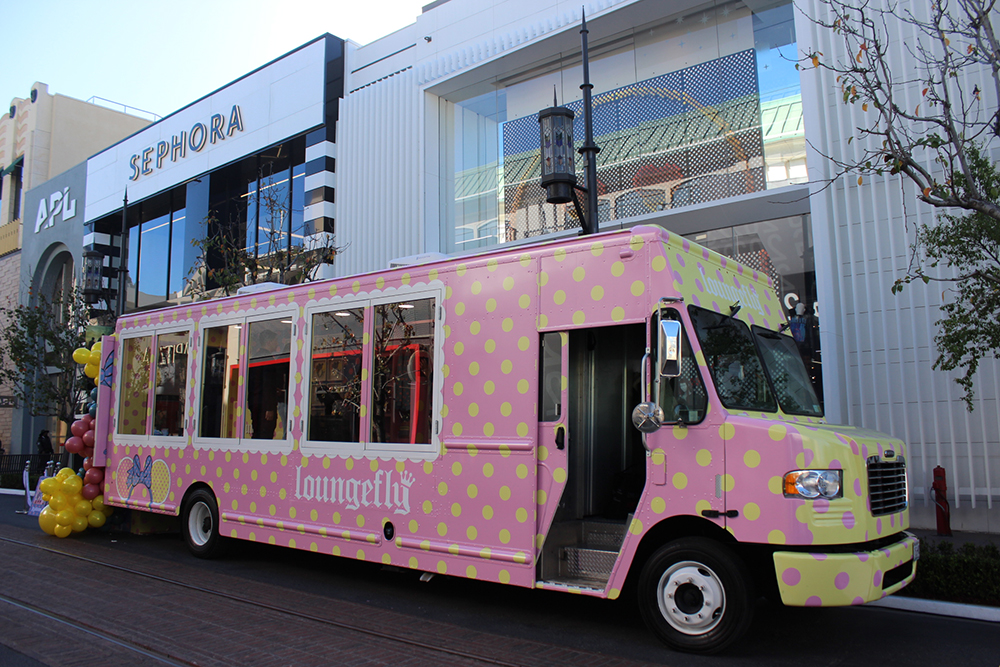 Loungefly is starting off 2023 with a new pop-up exhibit debuting their new Polka-Dot Collection! This pastel group of products is based on the breezy styles of Disney's Minnie Mouse and Daisy Duck! The pop-up has some to the L.A. Grove next to the Farmer's Market with bright colors bring feelings of Spring and warm weather. It's the perfect look forward on a crisp January Day! Come by the pop-up and you will have a chance to take photos for social media and see new long shirts and a Loungefly backpack, wallet, and purse, as well as pick up a boba lemonade!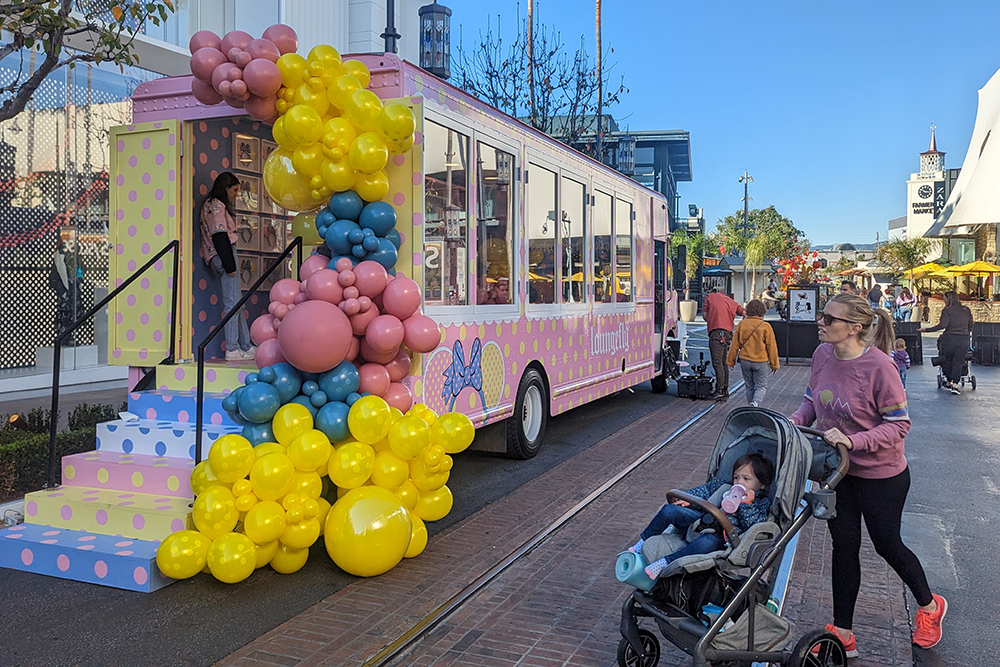 Loungefly, the fan-forward lifestyle brand from Funko, is celebrating National Polka Dot Day and its newest Disney collection inspired by Disney Minnie Mouse and Daisy Duck's 90's style, with a public, fan pop-up activation on January 21 and 22 at The Grove in Los Angeles. The activation runs from 12 p.m.-8 p.m. PST and 11 a.m.-8 p.m. PST on Saturday and Sunday respectively. It is a perfect day for polka dots as fans are invited to stop by a pastel-colored polka dot truck for a unique photo opportunity and to check out the Loungefly collection in person. The first 500 fans each day, is treated with a complimentary lemonade with boba from the truck's gourmet lemonade bar. Sticking to the collection's bright color palette, lemonade flavors include yellow, pink and blueberry lemonade.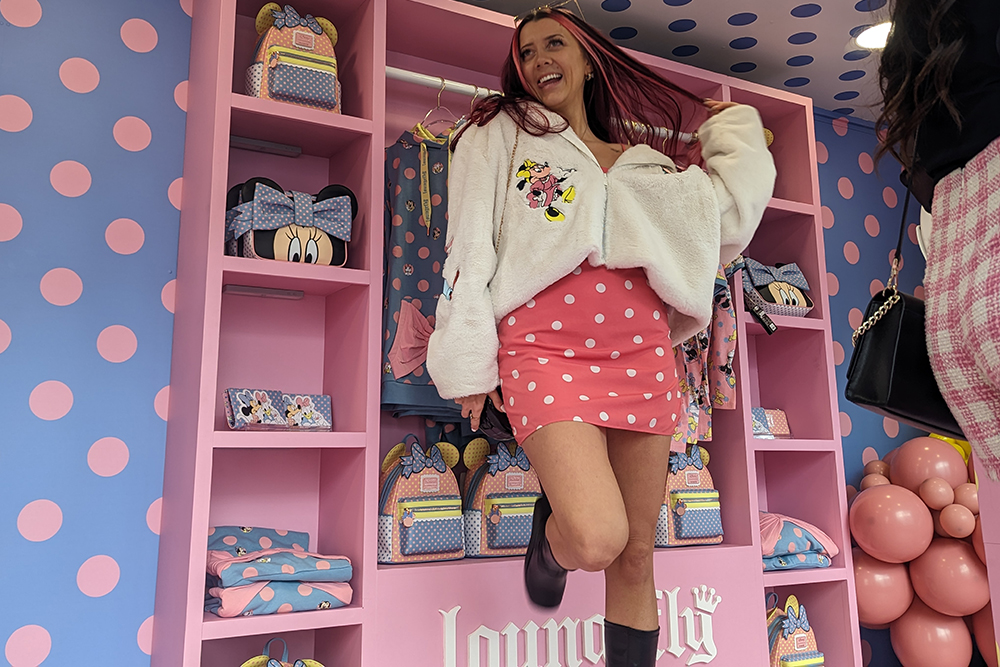 Available now on Loungefly.com, the throwback Disney collection inspired by Disney Minnie Mouse and Daisy Duck's '90s style, features apparel and accessories in yellow, pink and blue pastels with contrasting polka dot patterns. Items include a mini backpack (MSRP: $80.00), crossbody bag (MSRP: $70.00), wallet (MSRP: $40.00), headband (MSRP: $30.00), hoodie (MSRP: $70.00) and ringer tee (MSRP: $30.00). Made of vegan leather, the mini backpack, crossbody bag and wallet feature rose gold hardware accents. The hoodie and ringer tee come in unisex sizes ranging from S through 3X. Loungefly intricately designs its backpacks, wallets, crossbody bags, apparel and small accessories to tell wearable stories inspired by the most beloved properties in the world. Crafted with care and precision, Loungefly leaves no detail overlooked. Fans can find value in every stitch, from bag zippers to printed linings, that showcases an authentic passion for the fandom that they proudly wear.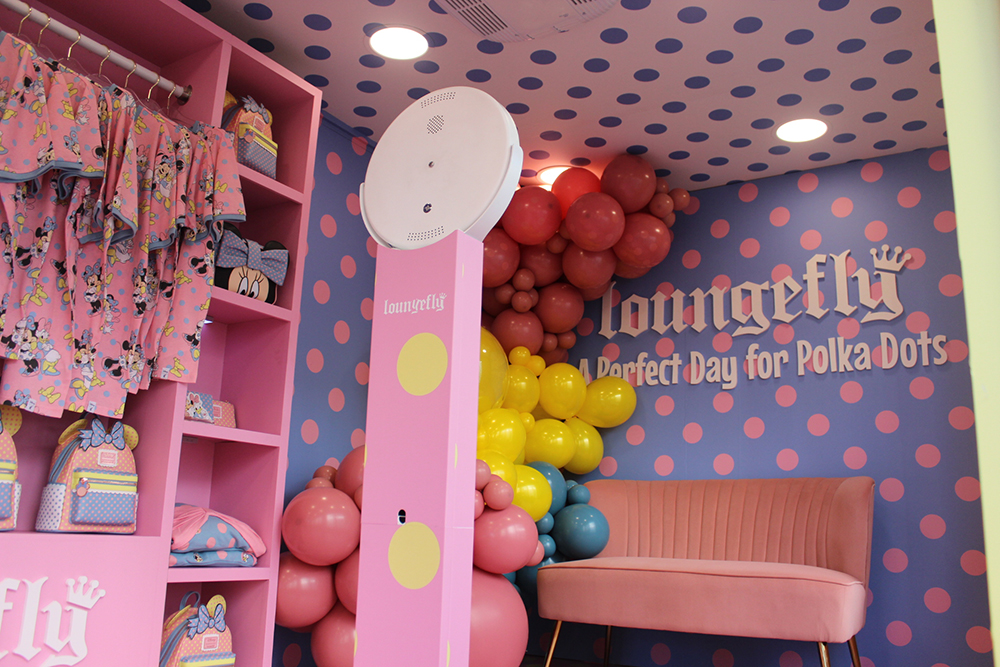 Loungefly Collection Pop-Up Activation
Saturday, January 21, 12 p.m.-8 p.m. PST
Sunday, January 22, 11 a.m. -8 p.m. PST (U.S. National Polka Dot Day )
The Grove, Los Angeles – 189 The Grove Dr, Los Angeles, CA 90036.
Discover our selection of photos of this event here and the official photos of the new Loungefly Collection here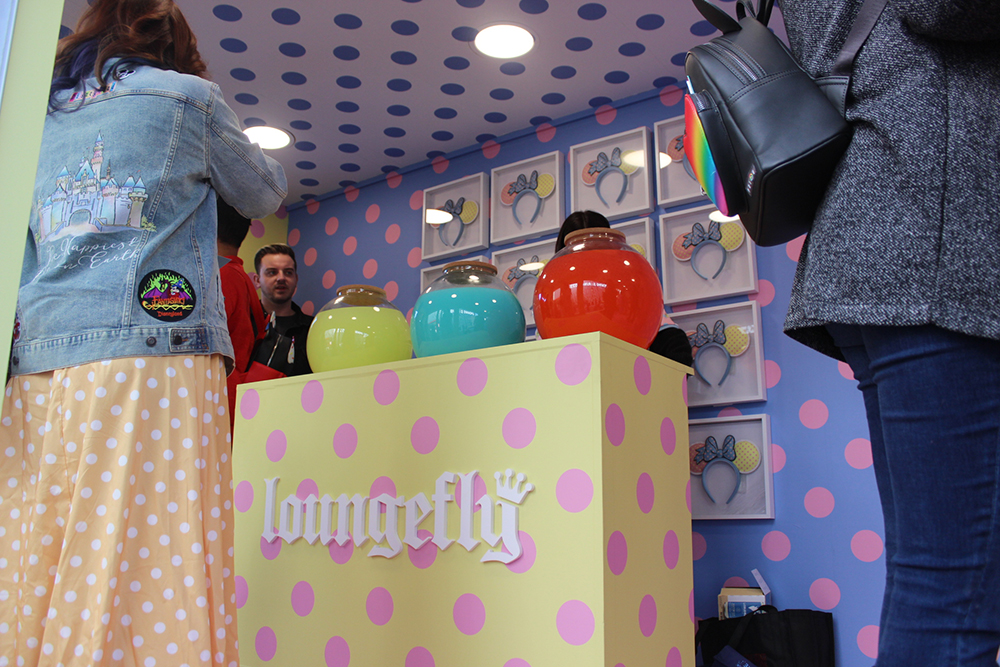 Photos and video : Jeremy Wilson
(Source : press release)