By Mulder, Salt Lake City, Sundance Resort, 19 january 2023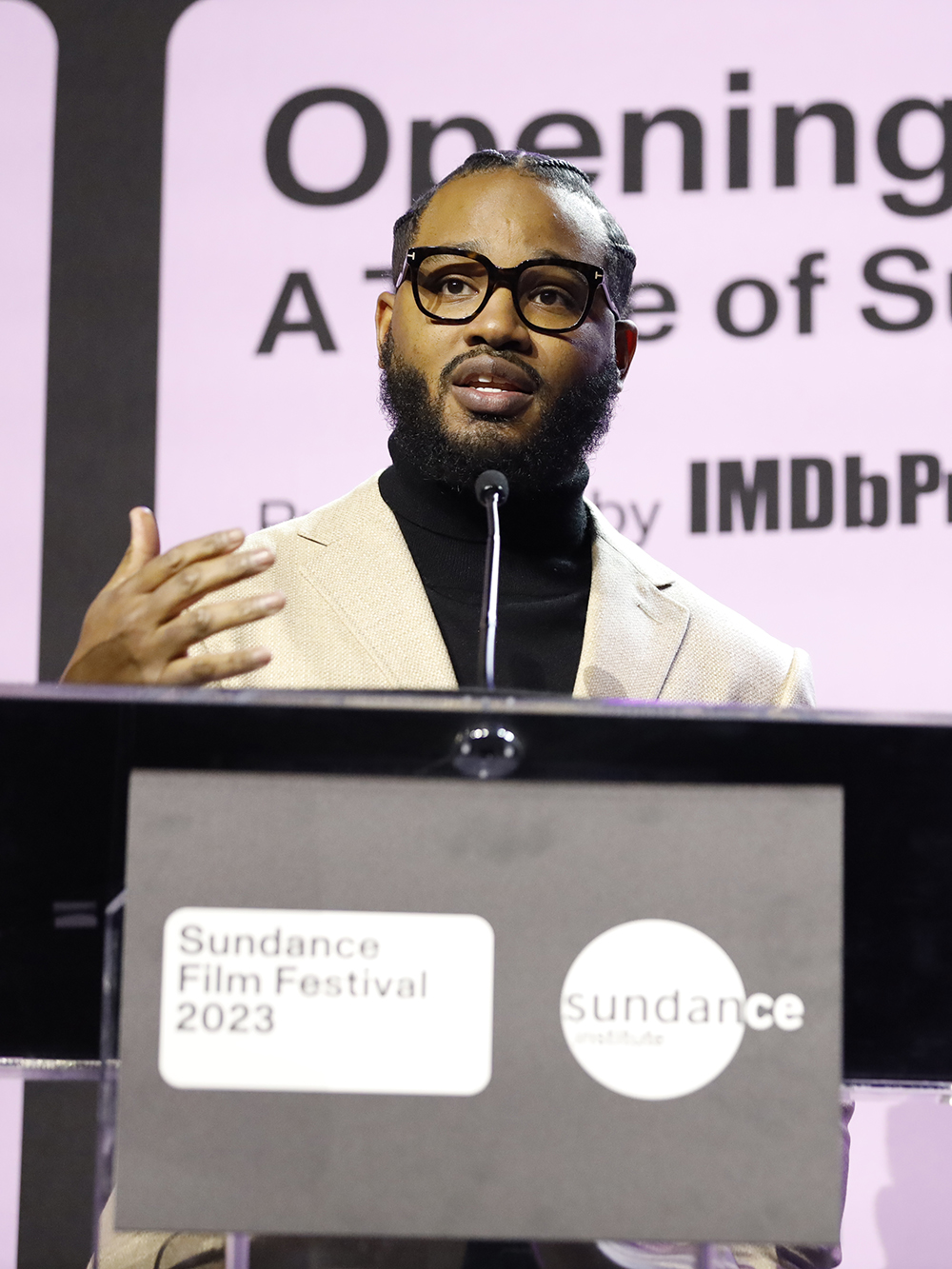 Last night, Sundance Institute kicked off the annual Sundance Film Festival with Opening Night: A Taste of Sundance presented by IMDbPro at the Basin Recreation Fieldhouse. The evening gathered prominent festival attendees and honored inspiring and breakout storytellers whose journeys have been connected to Sundances. The event raised funds to support Sundance Institute's year-round work uplifting independent voices through artist programs, granting, and other initiatives.
The evening honored the following storytellers:
Ryan Coogler received the first annual Sundance Institute | Variety Visionary Award, which recognizes a notable Sundance Institute alumni who is deeply connected to the organization and its programs, and has established an extraordinary career that personifies a unique perspective embodying a commitment to impactful storytelling.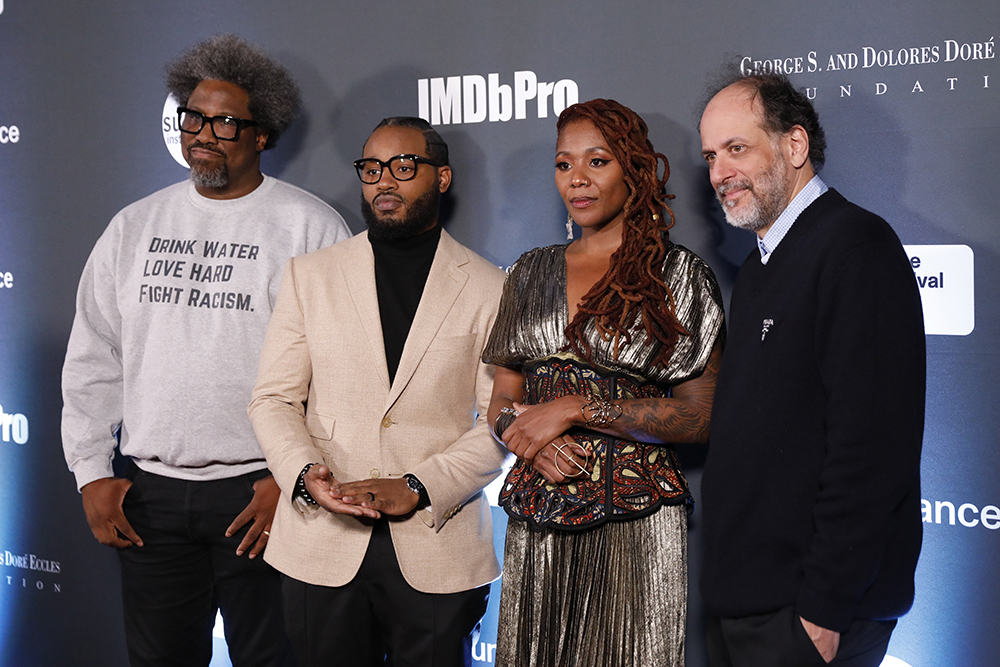 Lena Waithe presented Ryan with the award. She took the stage and cheered, "It feels good to be back!" She called Ryan a "savant" and attested to his beautiful lens that is "focused on family and community."
Luca Guadagnino received the International Icon Award, which recognizes an international auteur who creates distinctive cinematic universes and has made a lasting impact on filmmaking, most notably through a commitment to storytelling and an unwavering creative vision.

Dakota Johnson presented Luca with the award, calling him "the epitome of the international icon," and joking that he was supposed to cast her as the role of "the peach" in "Call Me By Your Name," but their schedules conflicted.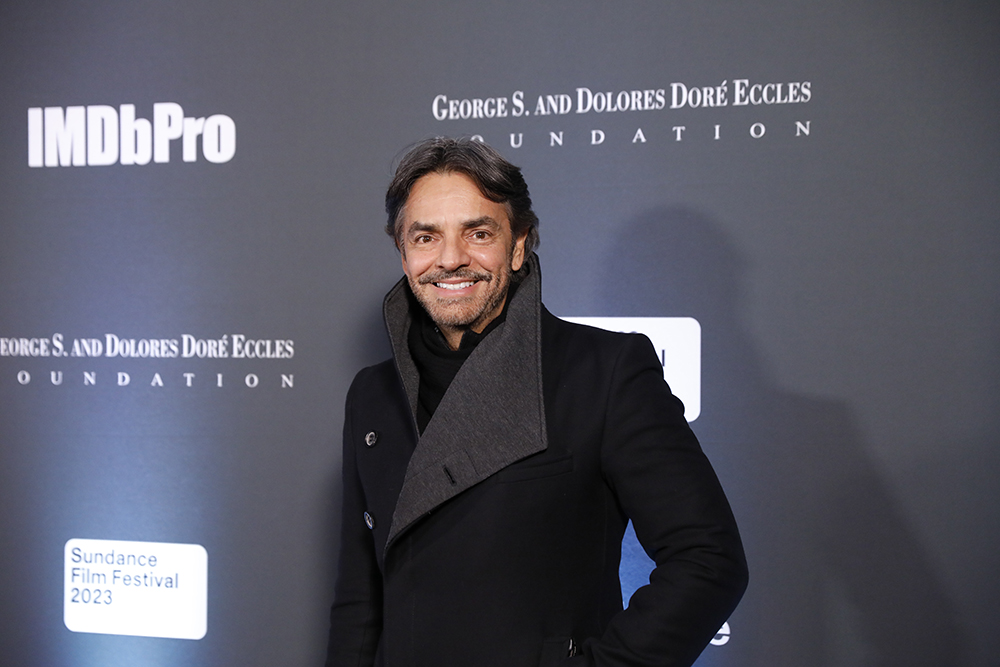 W. Kamau Bell received the Vanguard Award for Nonfiction presented by Acura and Nikyatu Jusu received the Vanguard Award for Fiction presented by Acura. Both awards honor an artist whose work highlights the art of storytelling and creative independence.

Roger Ross Williams presented W. Kamau Bell with his award.
Boots Riley presented Nikyatu Jusu with her award, calling her "one of the most exciting voices in Hollywood today." Nikayatu Jusu accepted the award with a heartfelt speech, and encouraged audience members to "chip away at making a better world" through the powerful art of film.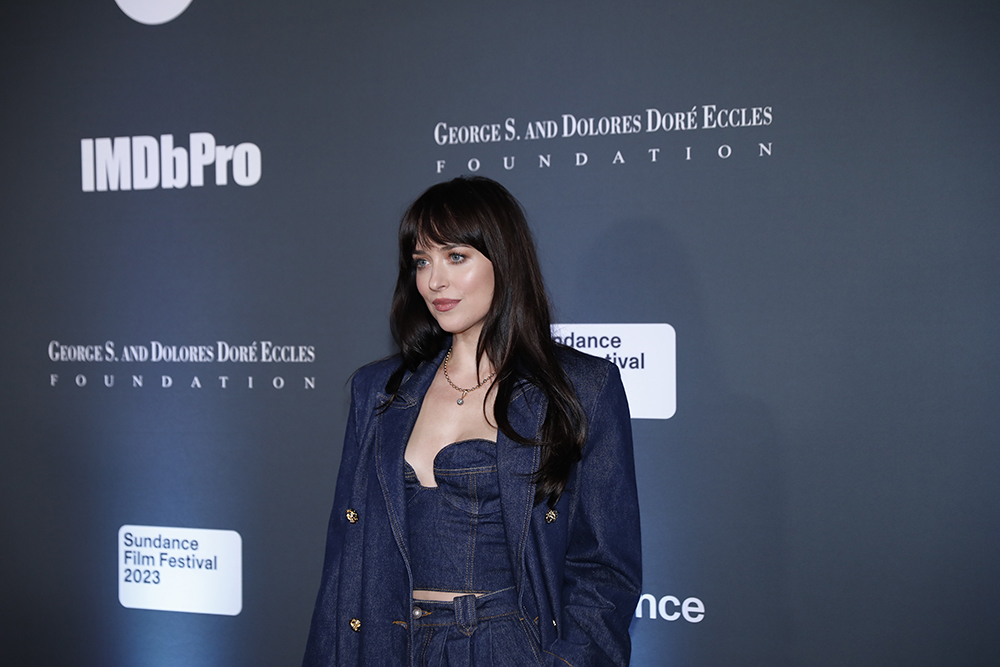 The Grammy Award-winning folk rock duo Indigo Girls performed at the event on the heels of the Sundance Film Festival premiere of their new documentary film, "It's Only Life After All." They performed hits including "Closer to Fine," "Galileo" and "Go," and guests erupted in cheers and applause, dashing to the stage to sing along to every word.

Notable guests in attendance included: Daniel Dae Kim, Ben Platt, Mark Burnett, Justin Chon, Layla Mohammadi, Maryam Keshavarz, Niousha Noor, Noah Galvin, Qasim Basir, and Roma Downey.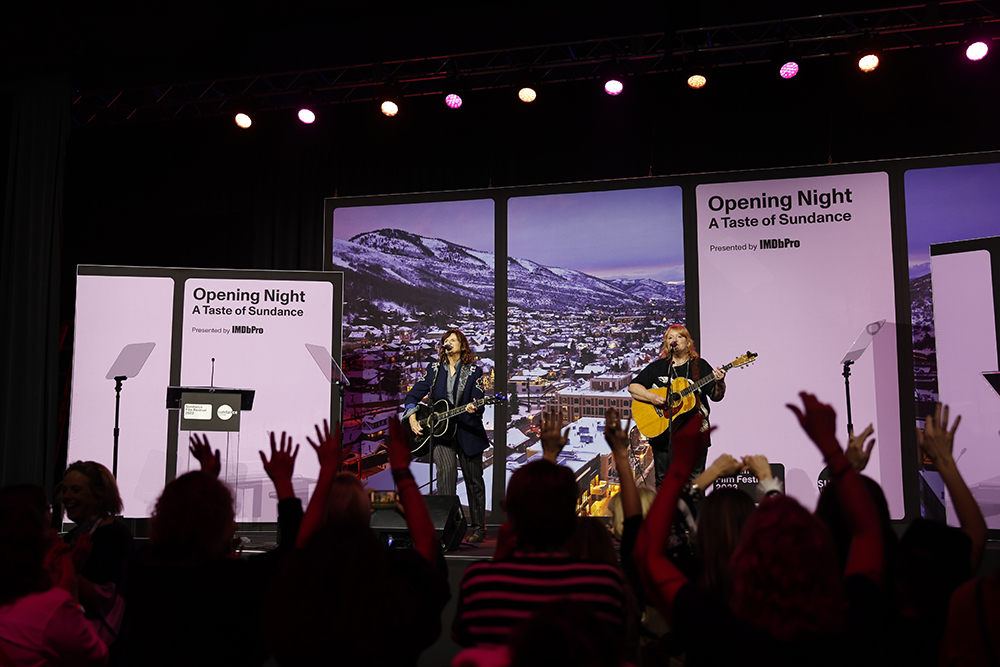 Photos and videos : Copyright Sundance Institute for press use
(Source : press release)