By Mulder, Los Angeles, TCL Chinese Theater, 18 january 2023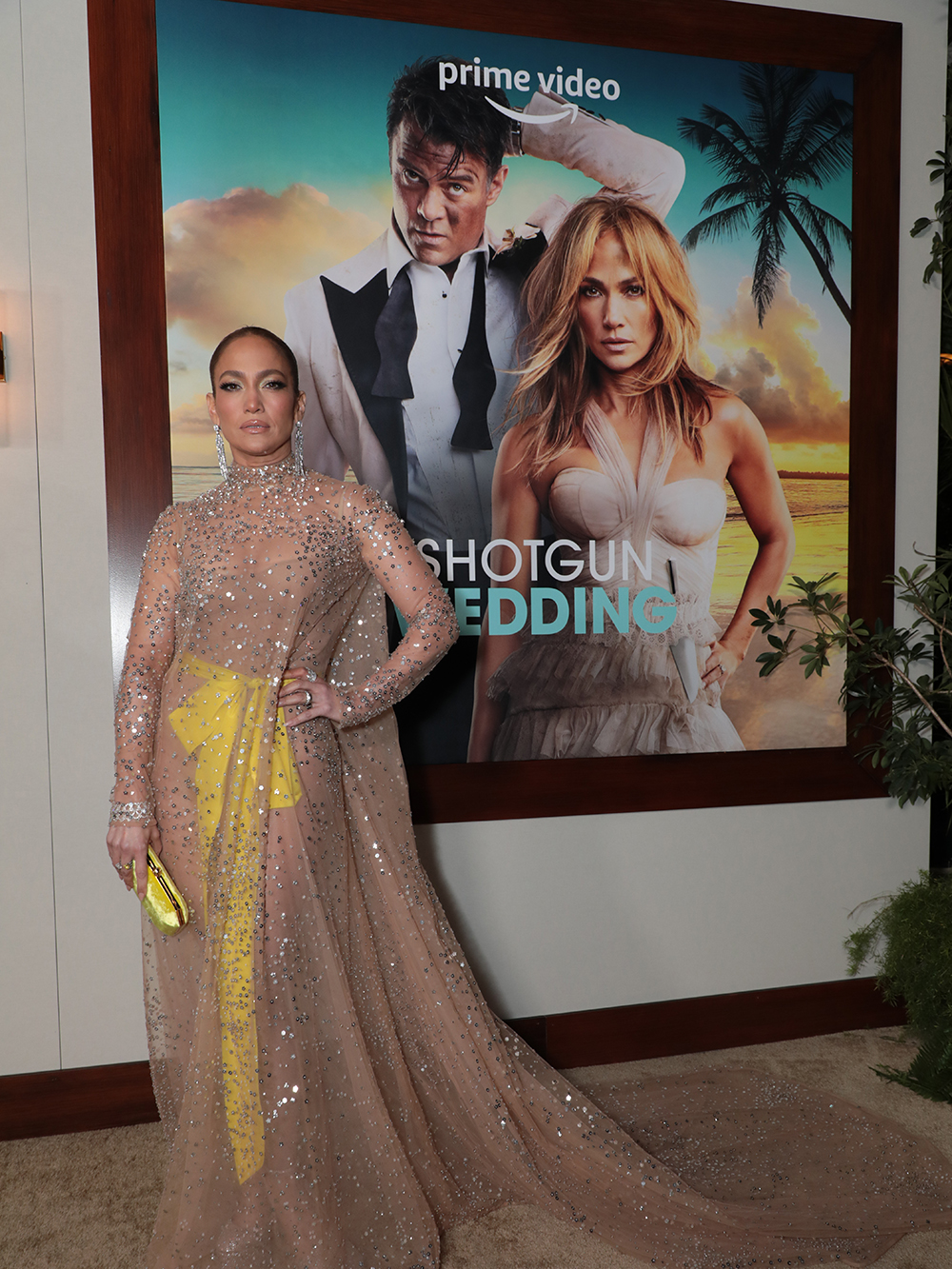 Shotgun Wedding is a 2022 American romantic action comedy film directed by Jason Moore and written by Mark Hammer. The film stars Jennifer Lopez, Josh Duhamel, Sônia Braga, Jennifer Coolidge, Lenny Kravitz, and Cheech Marin.
Jennifer Lopez, Josh Duhamel, Jennifer Coolidge, Lenny Kravitz, Cheech Marin, D'Arcy Carden, Steve Coulter, Callie Hernandez, Selena Tan, Desmin Borges, Alberto Isaac, Melissa Hunter, director Jason Moore, and producers Todd Lieberman, David Hoberman, Alexander Young, Elaine Goldsmith-Thomas, and Benny Medina were present last night at the World Premiere at the TCL Chinese Theater in Hollywood.
Other celebrities in attendance: Ben Affleck, Edwin McCain, Bre-Z, Luenell, Elizabeth Banks, Anjali Bhimani, Michael Bisping, Stormi Bree Henley, Whitney Cummings, Riele Downs, Fortune Feimster, Pierson Fode, Jena Frumes, Tyrese Gibson, Xochitl Gomez, Jon Gries, Camille Hyde, Chris Kattan Page Kennedy, Hannah Kepple, Leni Klum, Hailee Lautenbach, Hayley Law, Chloe Lukasiak, Nazanin Mandi, Shaelah Mcgilton, Katherine McNamara, Courtney Miller, Evan Ross, Joanna Sotomura, Montana Tucker, Danielle Vasinova, Chanel Westcoast, Anne Winters
The world premiere of the Amazon Original Shotgun Wedding thrilled fans and spectators alike as guests at the event enjoyed a zip line adventure down Hollywood Boulevard in Los Angeles. Guests participated in various red carpet photo ops alongside a Just Married motorboat and helicopter inspired by scenes from the film. Fans were also able to enjoy the action in person in the various enclosures located on the carpet and those at home were able to follow the show live on Prime Video, Shotgun Wedding and the artists' various social networks.
In Shotgun Wedding, Darcy (Jennifer Lopez) and Tom (Josh Duhamel) gather their lovable but very opinionated families for the ultimate destination wedding just as the couple begin to get cold feet. And if that wasn't enough of a threat to the celebration, suddenly everyone's lives are in danger when the entire party is taken hostage. "'Til Death Do Us Part" takes on a whole new meaning in this hilarious, adrenaline-fueled adventure as Darcy and Tom must save their loved ones—if they don't kill each other first.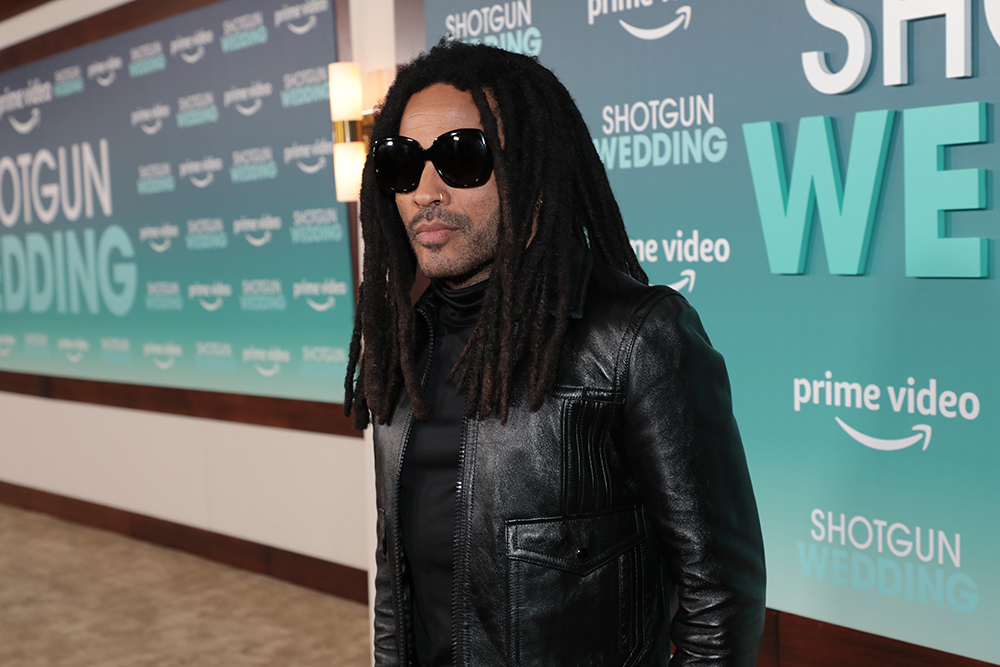 On October 27, 2020, Jennifer Lopez was cast as the female lead. On January 19, 2021, Josh Duhamel entered early negotiations with his casting confirmed the following month. Sônia Braga and Jennifer Coolidge were also cast in starring roles.On February 16, 2021, Lenny Kravitz, Cheech Marin, D'Arcy Carden, Selena Tan, Desmin Borges, and Alex Mallari Jr. were cast. On May 7, 2021, Callie Hernandez and Steve Coulter joined the cast of the film. Filming was originally planned to commence in the summer of 2019, but was later rescheduled to February 22, 2021, with shooting taking place in Boston and the Dominican Republic. Jennifer Lopez announced on Instagram that principal photography had officially wrapped on April 22, 2021.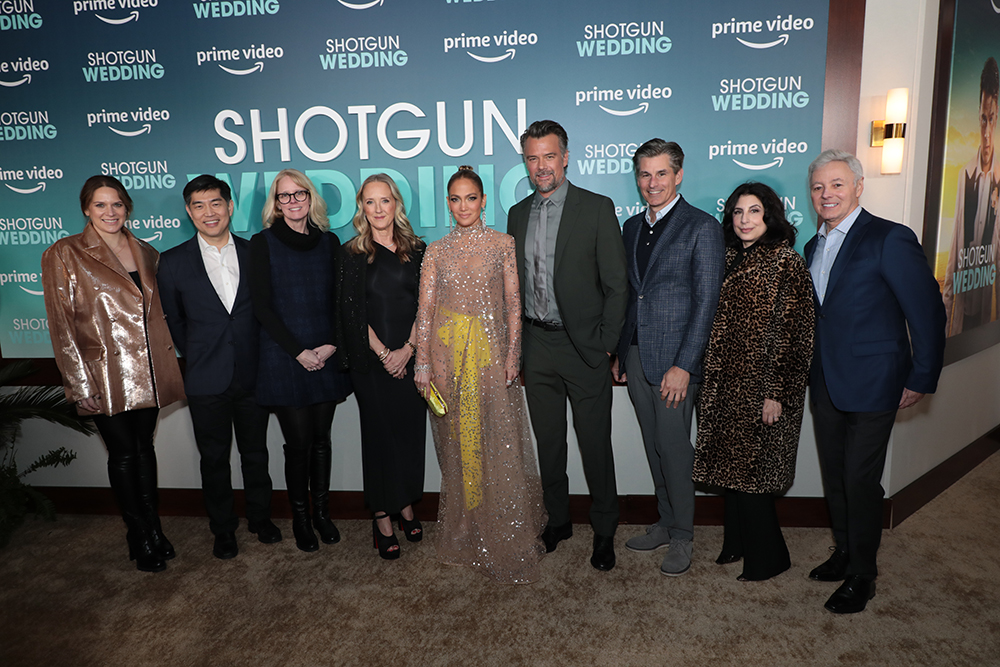 The film was originally scheduled to be theatrically released by Lionsgate on June 29, 2022. In March 2022, Amazon Studios acquired the rights to the film and will release it digitally on Prime Video. Lionsgate retained international theatrical rights for the film due to US regulations on theatrical policy. It was released in Singapore (via Encore Films) and Indonesia (via Cinema 21) on December 28, 2022, and will be released on the streaming service on January 27, 2023.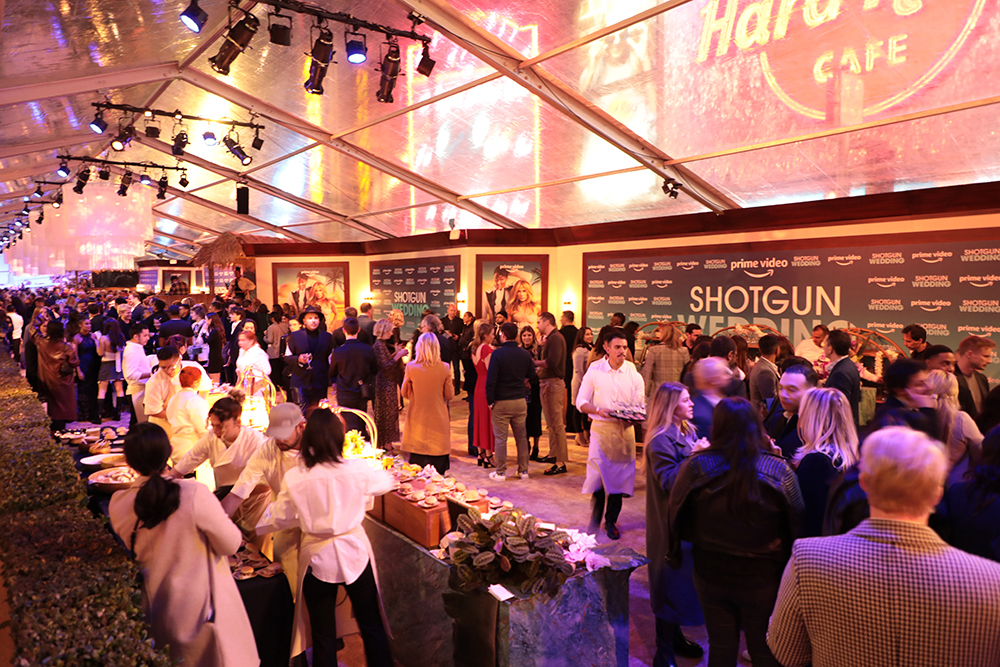 You can discover the official photos on our Flickr page
Synopsis :
A couple decides to get married in an exotic location far from civilization, but this heavenly place is under the control of criminals. While protecting their respective families, the lovebirds rediscover why they wanted to get married in the first place.
Shotgun Wedding
Directed by Jason Moore
Written by Mark Hammer
Produced by Elaine Goldsmith-Thomas, Jennifer Lopez, Benny Medina, David Hoberman, Todd Lieberman
Starring Jennifer Lopez, Josh Duhamel, Jennifer Coolidge, Sônia Braga, Cheech Marin, D'Arcy Carden, Lenny Kravitz
Cinematography : Peter Deming
Edited by Doc Crotzer
Music by Pinar Toprak
Production companies Lionsgate, Mandeville Films, Belle Hope Productions, Nuyorican Productions
Distributed byAmazon Studios (United States and Sweden), Lionsgate (International)
Release dates : December 28, 2022 (Singapore & Indonesia), January 27, 2023 (Prime Video)
Running time : 100 minutes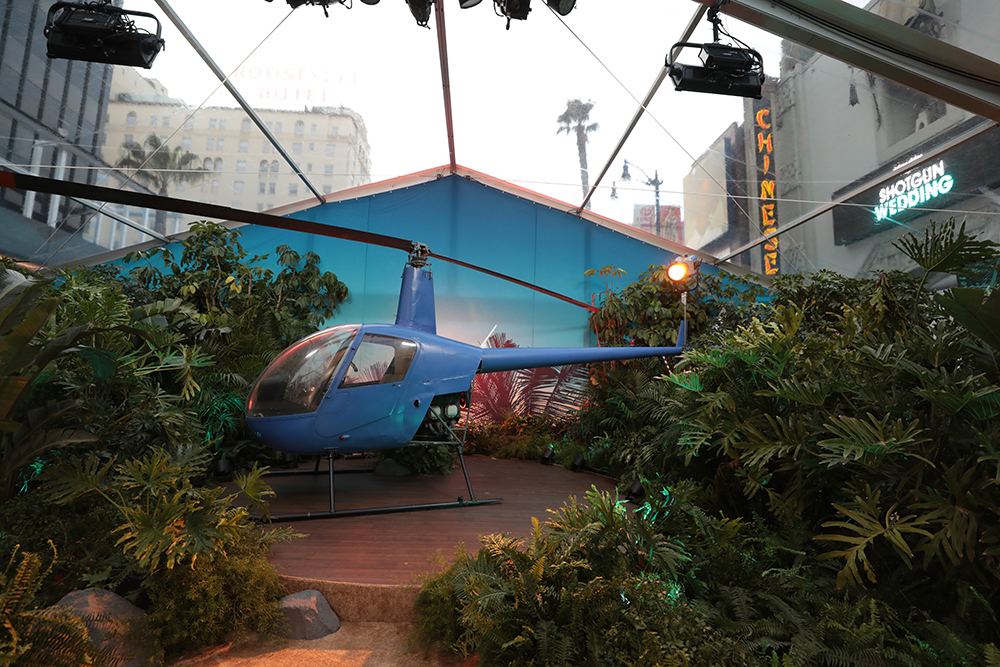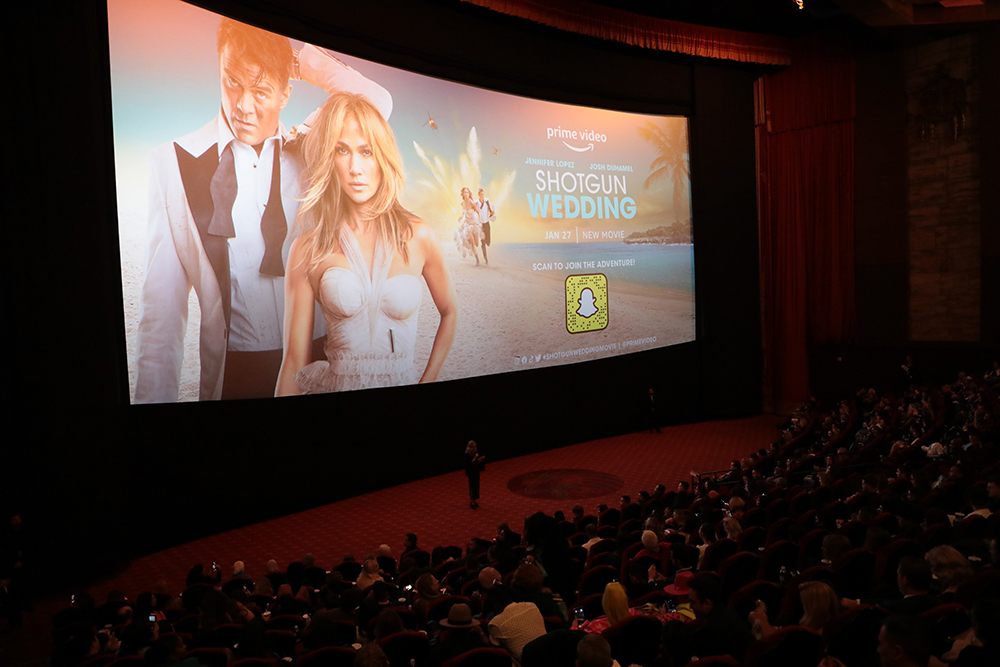 Photos : Copyright Alex Berliner for Prime Video