By Mulder, Chessy, Gaumont Disney Village, 19 september 2022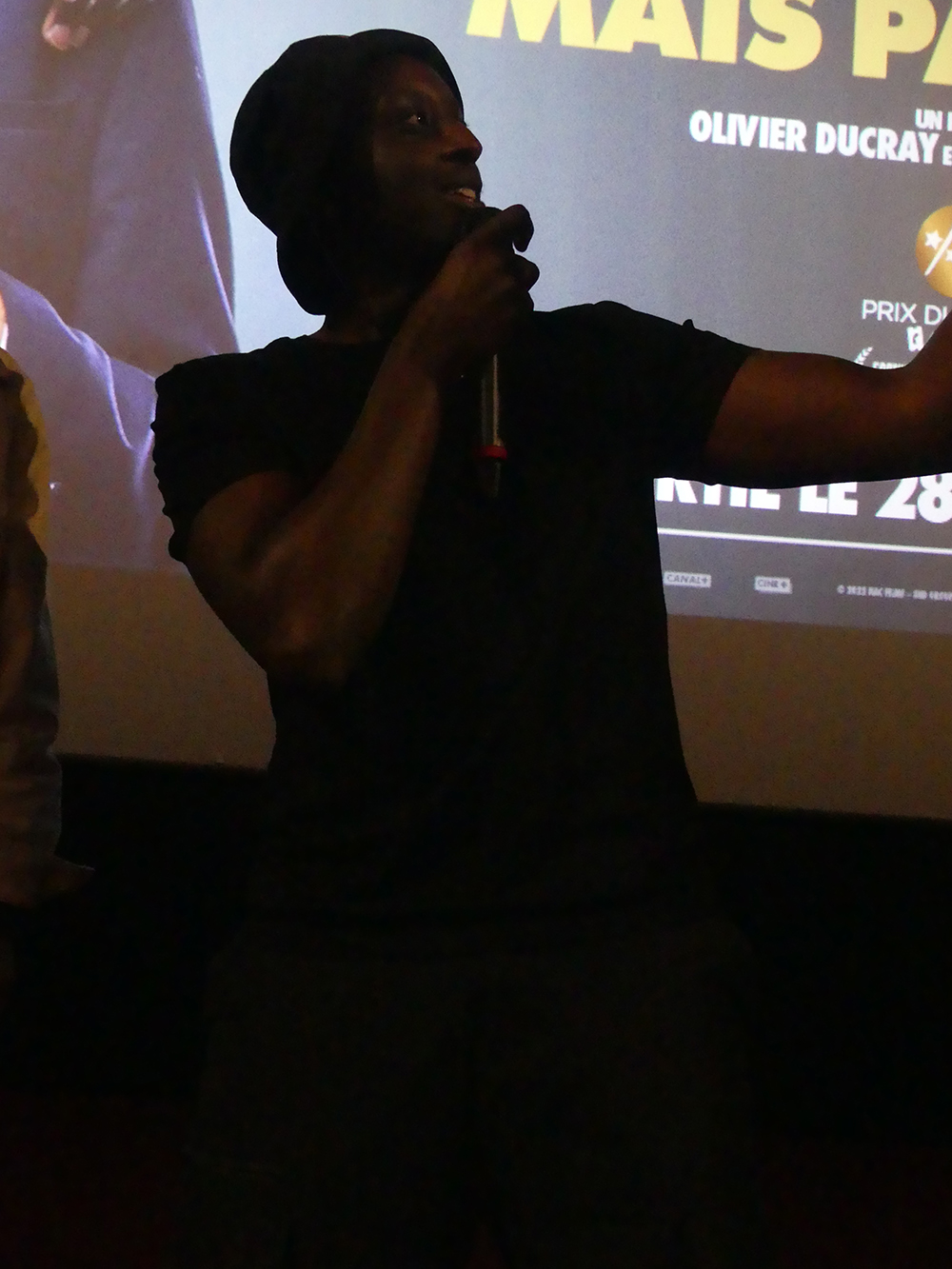 Jumeaux mais pas trop is a French film directed by Olivier Ducray and Wilfried Méance, released in 2022. It was premiered at the Alpe d'Huez International Comedy Film Festival 2022, where it won the Audience Award. Its release in theaters is scheduled for September 28.
Our media was present tonight at the Gaumont Disney Village for the premiere of this film. It's a pity however that the theater doesn't have a good lighting to be able to make better pictures and video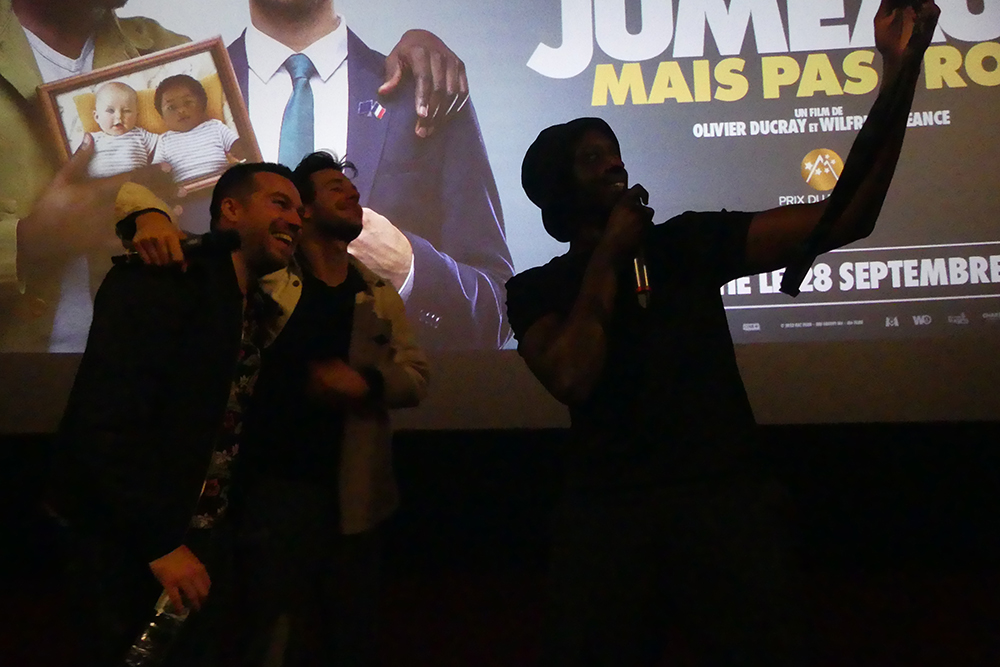 The idea for the film was developed by the production company NAC after reading an article in the press about twins with different skin colors. Olivier Ducray and Wilfried Méance, who attended the same school and shot the short film Mon petit Bernard, co-wrote the script with Jean-Paul Bathany. Filming will take place in Angoulême in the summer of 2021.
Synopsis:
33 years after their birth, two twin brothers suddenly discover each other's existence... For Gregoire and Anthony, the surprise is all the greater because one is white, the other black. There was one chance in a million that this genetic phenomenon would occur. But their skin color is far from being the only thing that differentiates them! When they met, neither of them felt like they had hit the jackpot...
Jumeaux mais pas trop
Directed by Olivier Ducray, Wilfried Méance
Produced by Antoine Pezet, Jerôme Corcos
Written by Jean-Paul Bathany, Olivier Ducray, Wilfried Méance
Starring Ahmed Sylla, Bertrand Usclat, Pauline Clément, Isabelle Gélinas, Jean-Luc Bideau, Gérard Jugnot, Nicolas Marié, Jean-Michel Lahmi, Claude Perron , Amélie Prevot, Marc Riso, Medi Sadoun, Philippe Chaine, François Bureloup
Music by Alexis Rault
Cinematography : Denis Rouden
Edited by Olivier Michaut-Alchourroun
Production companies : Nac Films
Distributed by SND (France)
Release date : September 28, 2022 (France)
Running time : 98 minutes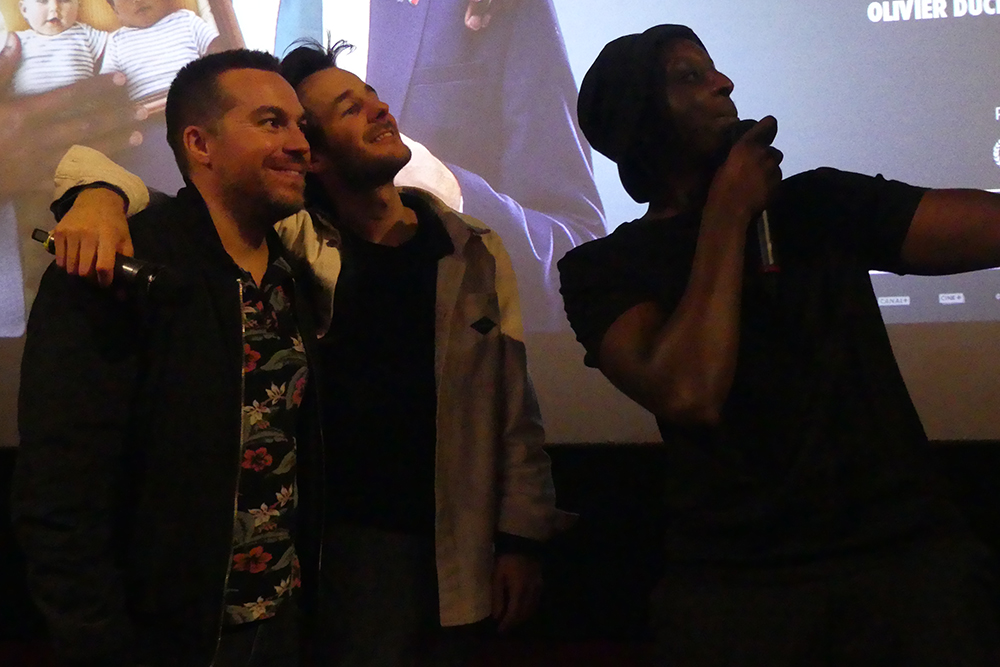 Photos and video : Boris Colletier / Mulderville