By Mulder, New York, 16 september 2000
Players is an American mockumentary television series created by Dan Perrault and Tony Yacenda, that premiered on June 16, 2022 on Paramount+. The series is a parody of sports documentaries, and follows Fugitive Gaming, a fictional pro League of Legends esports team. We had the opportunity to talk with the composer Darien Shulman on the Paramount+ series Players
Q : Hello Darien, please can you make a short presentation about your background before becoming a composer ?
Darien Shulman: Sure, I was born and raised in New York City, which is where I still live. I grew up in a theater world and I got into composition in college. I went to Northwestern in Chicago and from there I started doing short films and YouTube sketches. That's when I met Tony Yacenda and Dan Perrault, who created American Vandal and they were in school at the time that I was in school. I started composing for them and that was about ten or so years ago and they brought me along when they managed to produce American Vandal. Now we've just released a new series called Players on Paramount+ and we're really excited about it.
Q : After working on a lot of short movies as The Funeral (2009), and Average Party (2013), you have worked on series as American Vandal and For Heaven's Sake. Can we say that these experiences on some short movies and series help you a lot to approach the great series Players ?
Darien Shulman: So I would say that there were a few short films that I had done that sort of informed my composing, you know in general, but Players is a very unique series. It's sort of in the style of a sports documentary series and so Players is about the video game League of Legends, and so it centers around a fictional team that plays League of Legends in the LCS and they end up competing for a championship. They've been around for several years and they go through their ups and downs.For that approach, I had to really do some research into what kind of music is popular among the sort of League of Legends fan base and in the LCS fan base. I listened to a lot of the music on YouTube and a sports documentary series' score. The sports documentary series Last Dance is the biggest reference point I would say for how I was able to develop my sound palette for this series
Q : What can explain the success of this new mockumentary television series ?
Darien Shulman : I think that's a good question. I think it's a combination of a sports docuseries and a true crime series, which is sort of what American Vandal was satirizing for lack of a better word. It's tough to explain the phenomenon but people like to hear these real-life stories and I think that people get invested in them in a way that is all together different from how you might get invested in a traditional, fully scripted series like a Game of Thrones or Succession. There's almost a more personal involvement that people get, where they're kind of experiencing it in real time with the subject of these series. That's really what I think the American Vandal team are exploring. Also, with American Vandal in particular it's more about not just the subjects of the documentary, but the documentarians getting involved in the actual story that they're trying to cover. In American Vandal, you have Peter and Sam; by the end of each season they have become part of the story that they're trying to tell. There's almost ethical questions raised about how involved are you getting? How are you possibly, but unintentionally exploiting people? That's something I think American Vandal in particular did very well. With players, it's more about a look at two gamers in particular: an older more experienced veteran type and a very young inexperienced shy player. It's about them learning how to communicate with each other and becoming teammates. I think that with sports docuseries, people are focused on the personalities, for example in Last Dance, Michael Jordan and his relationship with Scottie Pippen. That parallel is in in Players with Creamcheese and Oganizm.
Q : What can you tell us about the Players memorable intro theme ?
Darien Shulman: I'm glad you brought that up. I was very excited to write that piece and it was actually one of the earliest pieces of music that I did for the series. When I actually composed it, it might have been the second or third thing that I composed and our director, Tony, was really happy with it. Usually with these series, I will compose maybe five, seven, eight options for our team to pick, but I just did this one and they ran with it. So, I think it's been really successful and it's one of the things that people have come up to me and have said that they really enjoy the title theme.
Q : Can you tell us how the plot surrounding video games impacted your work on this series ?
Darien Shulman: As I said before, it's not just the video game aspect of the of the series that is informing me, it's the fact that it's also a send up of the sports docu-series genre. I wasn't just listening to LCS music in my research. I was going back and listening to scores from Last Dance, to Tiger on HBO. Also, I was researching not just in-game music for League of Legends, but the surrounding music that gets played. You know, in between games like at an actual LCS event, we're talking real epic orchestral electronic hybrid stuff. That is basically what I used to develop my sound for this series and I got to use a lot of themes that would develop throughout the series. You have themes for certain characters, for certain moods, and certain moments and I always find it fun to play around with that kind of thing.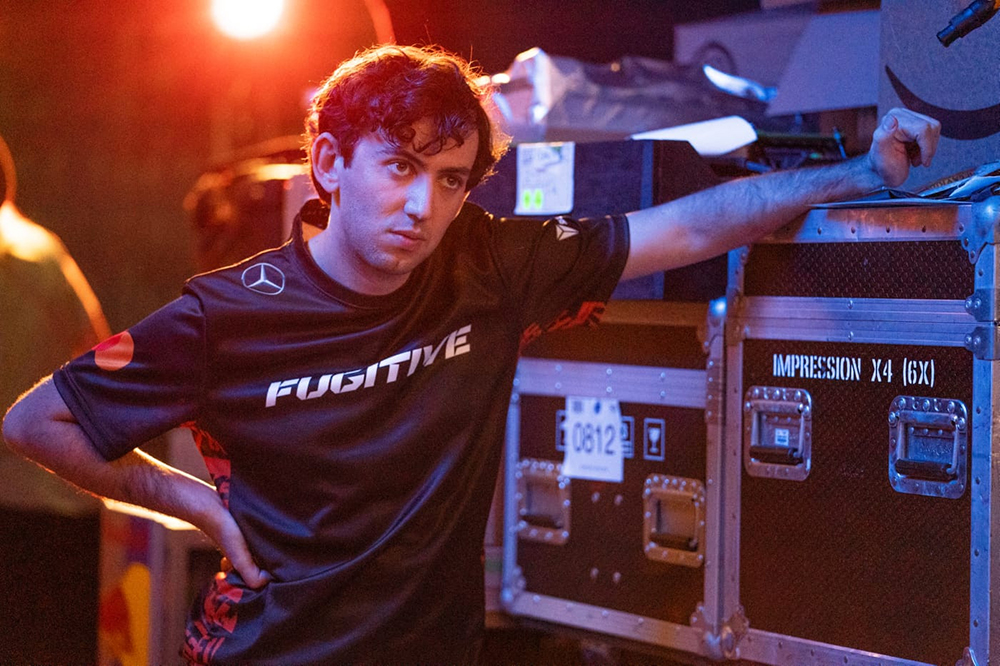 Q : What must be for you a great collaboration between a director and composer ?
Darien Shulman: I'm really lucky because Tony, our director, and I have what I think is a very close relationship. Tony and Dan, they're the co-creators, but Tony is the director. We've been working together for over a decade now and when you are working closely with a director you really get to know this person. Not only professionally but as a human being. You develop a sort of shorthand with each other and that really translates well to your workflow because you get to finish each other's thoughts. I'm so familiar with their style that I know what their intentions are 95% of the time. I know what they're trying to achieve, whether it's micro level or on the whole series, whether it's one scene or the entire season. I think it's important for a director and a composer to understand each other and it's a composer's job to really just elevate what the director and the creators are trying to do. It's not like I'm writing music for myself, I'm writing music in the service of a larger project. I really love the sort of collaborative nature of this kind of thing.
Q : What is for you the main duty of a good composer ?
Darien Shulman : The point of a composer is to further the vision of the director. It's the composer's job to. It depends on your taste, but as best as they can, elevate certain moments that need to be elevated, help with pacing, and overall just take the project over the top.
Q : What was the main difficulties that you have encountered during the production of Players ? How did you overcome them ?
Darien Shulman : That's a good question. I think that, as I said early on in post production, there was a lot of footage that we had not acquired yet. Most of that was the sort of in-game footage where the actual characters in the game are making their moves, one character kills another character in the game, and etc. These are really important moments for the show because they determine who wins or loses the game, who wins or loses the championship series, etc. We had to create all of that from scratch basically and so early on it was difficult to know exactly when a particular moment was happening on the screen because it just wasn't there yet. That problem solved itself once we got the footage back and all I had to do was basically, if a beat had to shift a little bit, do a tempo adjustment or just cut a beat off and it was fine.
Q : Did you see all the episodes before you began scoring the Players season one ? What can you Tell us about your scoring process ?
Darien Shulman : Yes, each episode is viewed and spotted before I really get into composing to picture. I should say on the other hand I do like to compose out certain ideas that will take the form of two to three minute standalone tracks and that way I get to develop a little bit of a library to draw from when I'm actually looking at the episode. I'll have my library of maybe 20 or 30 tracks and I will, as I'm watching the episode, I'll start to just slot in a track here or a track there and very roughly see, well what does this do? Does this work? Does this track work here? Does it work there? Would another track work here? That develops into actually shaping the musical material to match what's going on screen. Usually, you'll get like a 30-second version for example, of the two to three minute thing that I had written a few weeks earlier and it all depends on what's happening in the episode, what are the emotional beats, and what are the particular moments that need to be emphasized. If all goes well, everything gets approved quickly and then we send it to our dove stage. Then, the mix happens and we do playback before we send it off.
Q : Where have you recorded this score ?
Darien Shulman: I have a home office in my apartment in New York City where I do the bulk of my work. If there's any outside work I will either hire players remotely or on a rare occasion we can book a session in a studio, although with COVID that has become a little bit more difficult.
Q : Will you be interested to work with French directors ?
Darien Shulman: Oh, there's a multitude of directors I would be willing to work with. Anybody who would like to work with me still relatively early in my career or if anyone wants to hire me, my website is DarienShulman.com.
Q : Do you have any advice for aspiring composers, like anything you wish you knew when you were starting out ?
Darien Shulman : Yes I do. Number one, be prepared to work really hard for very little return for a good amount of time. It just takes time to build up a reel, go out, meet people, and get experience with this sort of thing. If you're young and you're just out of school, what I would say is try to get in with film students, and if you're lucky enough to find students that you really believe in their work, where you think that they'll actually make it, compose for any one of them but focus in particular on doing a very good job. For filmmakers that you think are doing really good work, develop a relationship with them early because most likely they will take you with them. If they're lucky enough to get a film greenlit or a series agreement, they will be able to say to their studios– this is my person, this is the composer, and I want them to continue working with them. That's what happened with me with American Vandal, For Heaven's Sake, and Players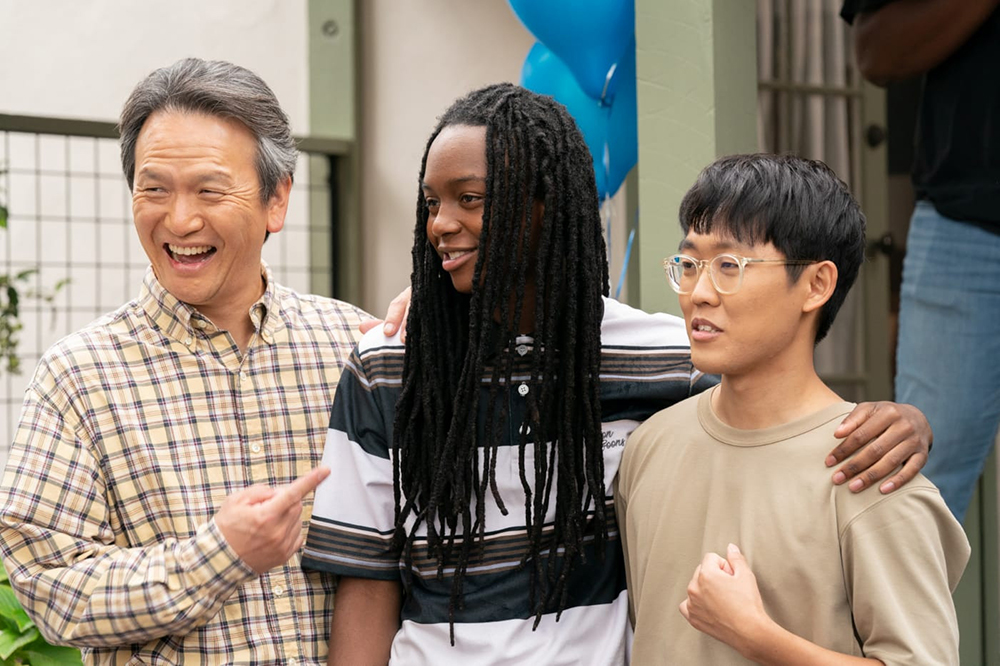 Q : Can you talk at all about your recent projects ?
Darien Shulman : I cannot speak about what I'm working on, but I have a few things that are developing and all I'll say is, stay tuned.
Darien Shulman is the composer for the recently released Paramount+ series, Players. The show follows a League of Legends team as they compete to win their first championship. The thrilling series takes viewers through the gaming world, the highs and lows of building a team, and the fun of the League of Legends canon. Players was a collaboration between Shulman and his longtime collaborators Tony Yacenda and Dan Perrault, with whom he also worked on the Peabody Award-winning and Emmy-nominated Netflix series American Vandal. In addition to Players and American Vandal, Shulman has worked on an impressive list of shows including Trial by Media and Yu-Gi-Oh! VRAINS. His work has been shown at critically acclaimed events such as SXSW and the Fantasia film festival. Beyond television and film, Shulman has composed the scores for commercials for brands like the Snickers 2016 Super Bowl commercial, American Express, Kleenex, Mercedes-Benz and more. Amassing this impressive list of credits, Shulman has carved out a niche as a go-to composer for popular films, commercials and television shows.
Synopsis :
A fictional professional League of Legends team is looking to win their first championship after years of failure. They'll need their prodigy, a 17-year-old rookie, and their 27-year-old veteran to put their egos aside and work together.
Players
Created by Dan Perrault, Tony Yacenda
Starring Misha Brooks, Da'Jour Jones, Ely Henry
Executive producers : Tony Yacenda, Dan Perrault, Joe Farrell, Mike Farah, Jim Ziegler, Tim McAuliffe, Ari Lubet, Todd Sellers
Running time : 28–35 minutes
Production companies : Riot Games, Brillstein Entertainment Partners, 3 Arts Entertainment, Funny Or Die, CBS Studios
Original network : Paramount+ (United States)
Original release June 16, 2022 – present
We would like to thank Darien Shulman for answering to our questions and Impact 24