By Mulder, Paris, Forum des Images, salle 300, 06 july 2022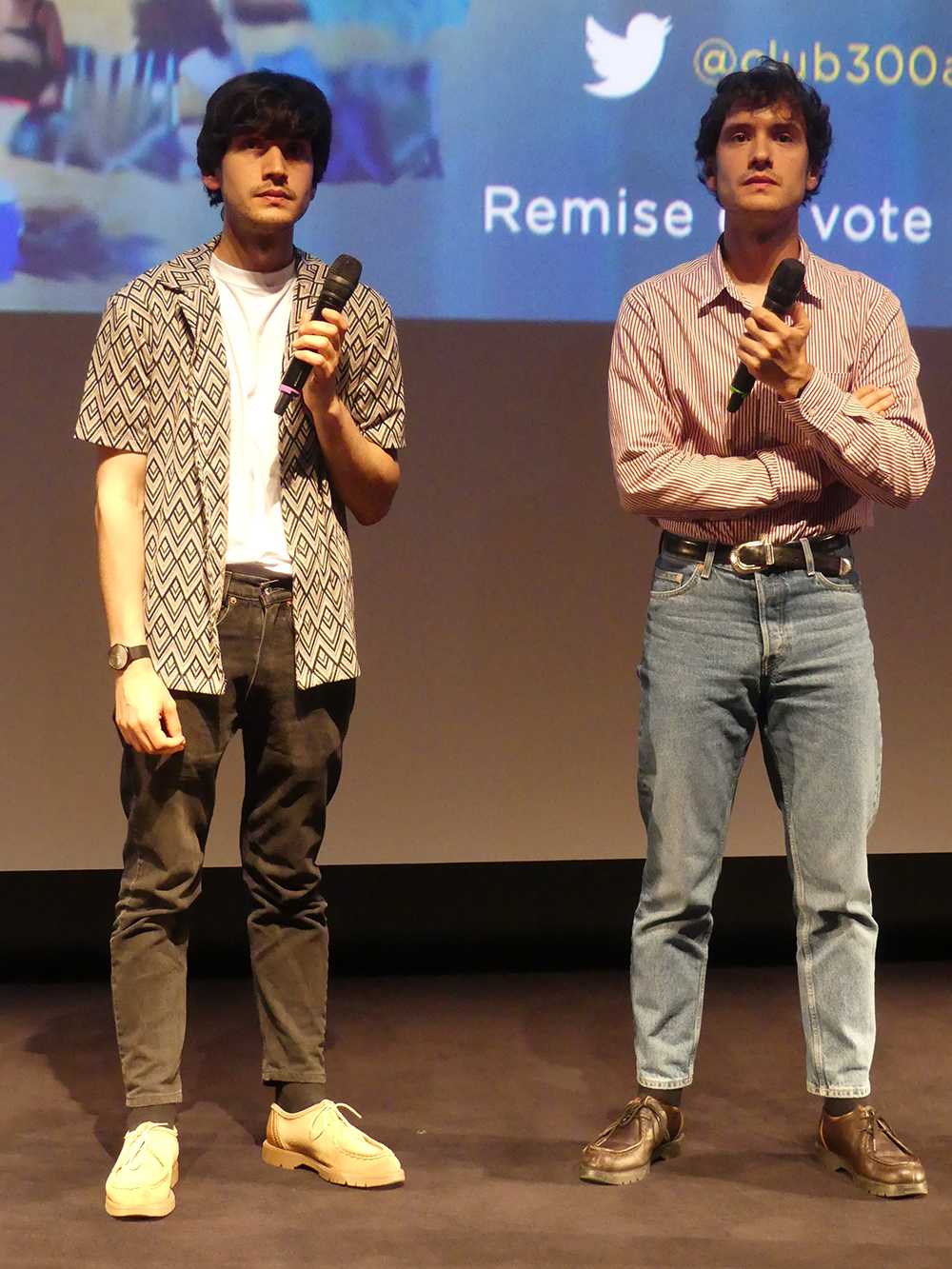 "It's a movie fantasy. Once you've seen Spielberg's Jaws, you never forget the effect the film has. There aren't really any films in the same genre. Often, the shark movie, it becomes quickly parodic. Here, we really wanted to go back to the essence of the genre: that is to say, to film a threat in a setting that normally does not lend itself to it, the beach. The shark is the monster of the summer, the one who comes to spoil the party. For us, there is something to film and to tell. - Zoran Boukherma
Our media was invited this evening to the private screening of the film Year of the Shark, which was followed by a Q&A with the two brothers directors Zoran and Ludovic Boukherma, the actress Christine Gautier and the actor Jean-Pascal Zadi.
The Year of the Shark is the first French shark film, a successful film genre that originated with Steven Spielberg's 1975 hit Jaws. After the werewolf films with Teddy (2020), the brothers Ludovic and Zoran Boukherma wanted to tackle another genre film. The filming will take place from June to September 2021 in the Landes region, notably in Biscarrosse, as well as in Arcachon in Gironde. Ludovic and Zoran Boukherma had already cast Christine Gautier in Teddy, their previous and first solo feature film. The actress played the girlfriend of the hero (Anthony Bajon). Ludovic and Zoran Boukherma opted for a formal direction, with a lot of fading and other wide angle shots and close-ups that distort the faces. For the creature, the team uses an animatronic shark rather than digital special effects.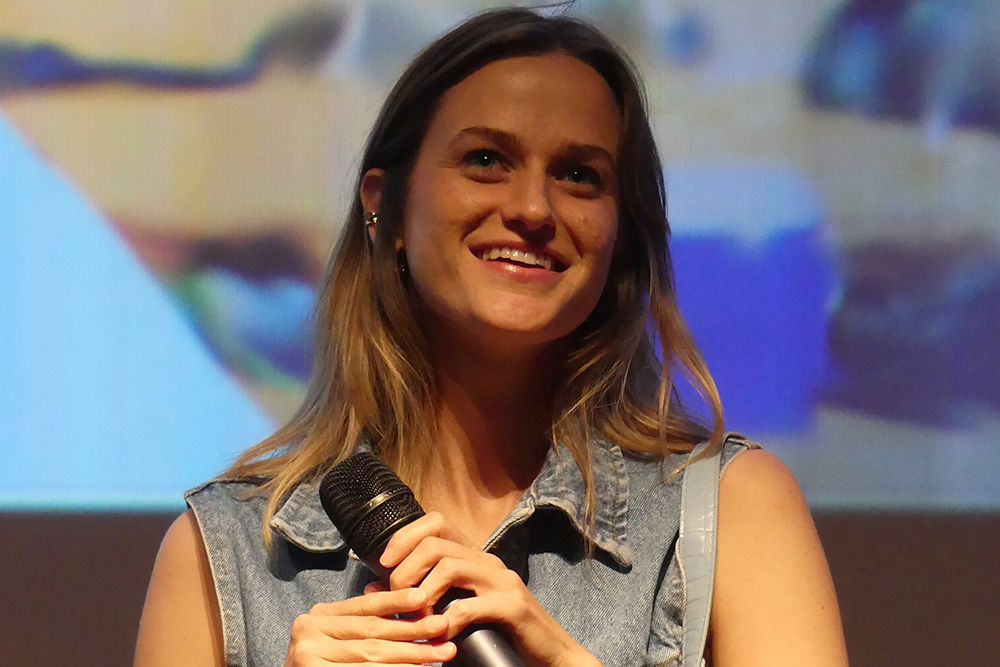 We suggest you to discover the Q&A film in 4K on our official Youtube channel:
You can discover our pictures on our Flickr page
Synopsis:
Maja, a maritime gendarme in the Landes, sees her worst nightmare come true: taking early retirement! Thierry, her husband, has already planned the camping place and the mobile home. But the disappearance of a holidaymaker puts the whole coast on alert: a shark is prowling the bay! With the help of her young colleagues Eugenie and Blaise, she jumps at the chance to offer herself one last mission...
Year of the Shark
Written and directed by Zoran Boukherma, Ludovic Boukherma
Produced by Pierre-Louis Garnon, Frédéric Jouve
Starring Marina Foïs, Kad Merad, Jean-Pascal Zadi, Christine Gautier
Music by Amaury Chabauty
Cinematography : David Cailley
Edited by Béatrice Herminie, Geraldine Mangenot
Production companies : Les Films Velvet, Baxter Films
Distributed by The Jokers Films (France), WTFilms (international)
Release date : August 3, 2022 (France)
Running time : 87 minutes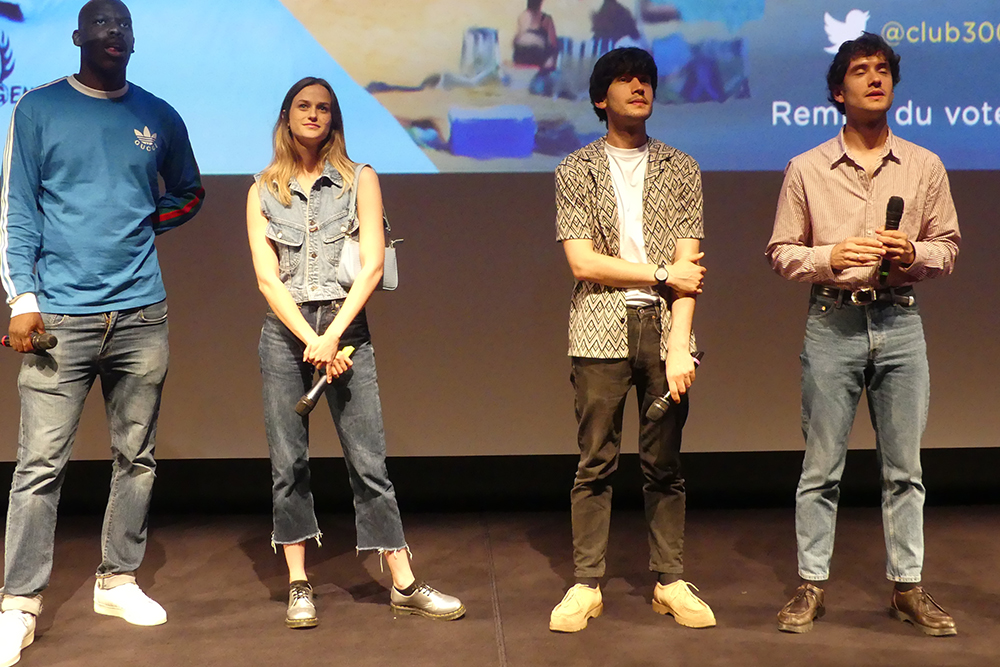 A big thank you to Club 300 for their invitation
Photos and video : Boris Colletier / Mulderville