By Mulder, Paris, Panorama Max Linder,, 18 june 2022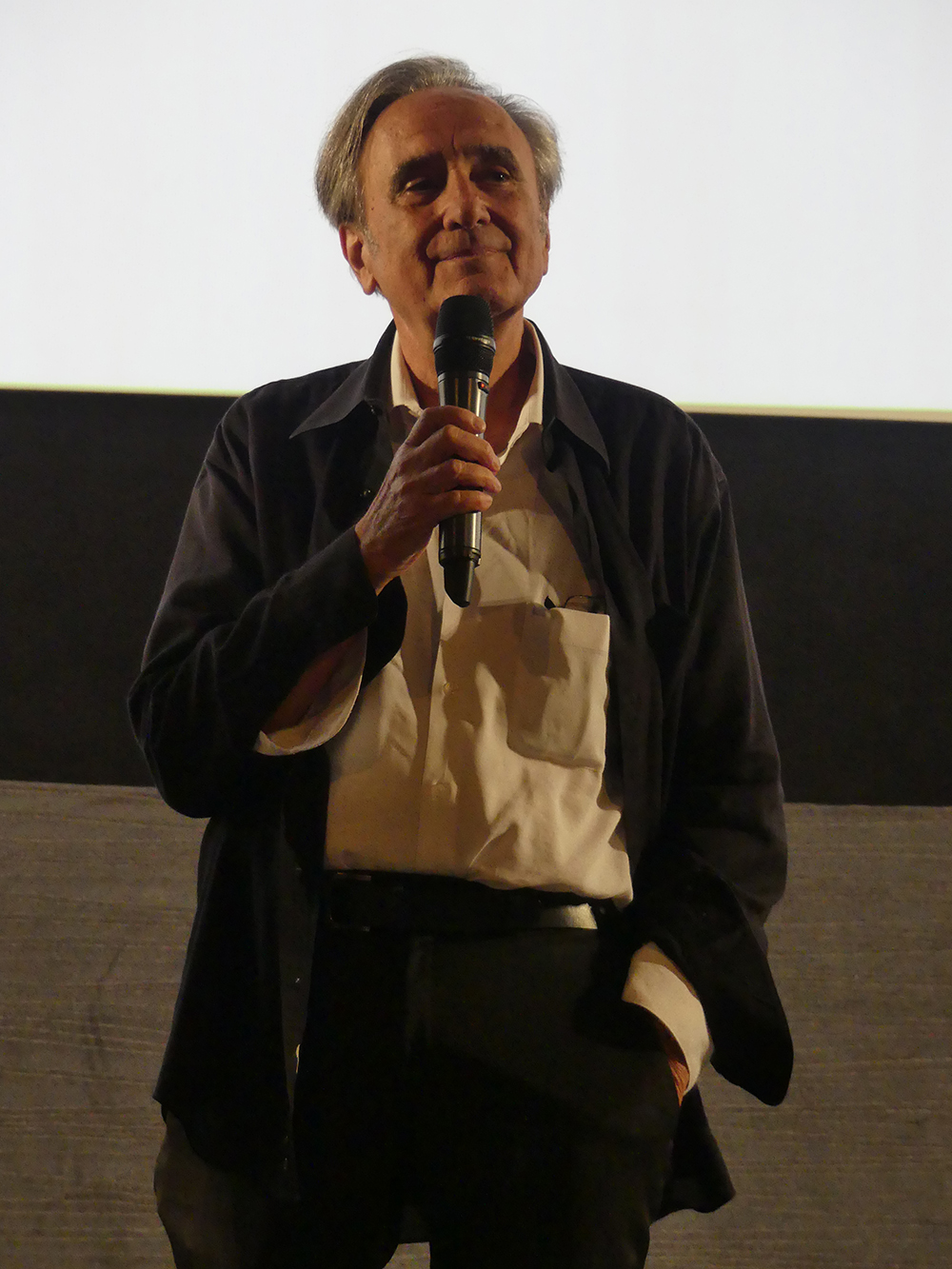 We were present today at a The Howling special screening at the Max Linder Panorama in Paris. The director Joe Dante introduced the movie and had answered to the public questions during a Q&A.
The Howling is a 1981 American horror film directed by Joe Dante and starring Dee Wallace, Patrick Macnee, Dennis Dugan, and Robert Picardo. Based on the novel of the same name by Gary Brandner, the film follows a television newswoman sent to a remote mountain resort after a near-fatal incident with a serial killer, unaware that the resort's residents are werewolves. The film was released on March 13, 1981, and became a moderate success, grossing $17.9 million at the box office. It received generally positive reviews, with praise for the makeup special effects by Rob Bottin. The film won the 1980 Saturn Award for Best Horror Film while still in development, and was one of the three high-profile werewolf-themed horror films released in 1981, alongside An American Werewolf in London and Wolfen. Its financial success aided Dante's career, and prompted Warner Bros. to hire Dante (as director) and Michael Finnell (as producer) for Gremlins. A series consisting of seven sequels arose from the film's success. A remake was in development for Netflix, with Andy Muschietti set to direct.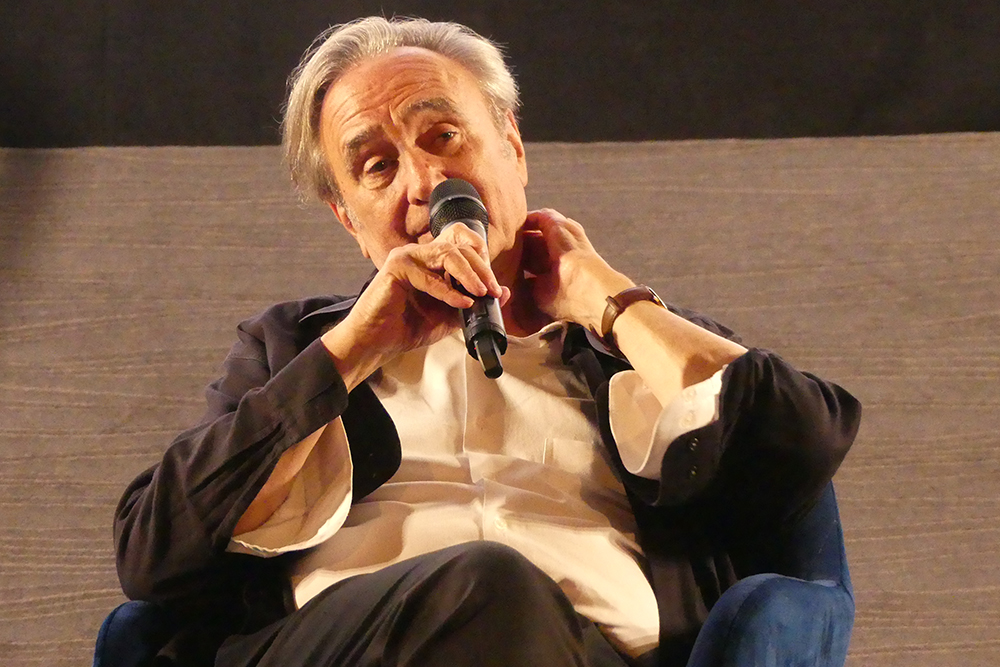 Though the film has been noted for its semi-humorous screenplay, it was adapted from a more straightforward novel by Gary Brandner which was first published in 1977. After drafts by Jack Conrad (the original director who left following difficulties with the studio) and Terence H. Winkless proved unsatisfactory, director Joe Dante hired John Sayles to completely rewrite the script. The two had collaborated before on Dante's 1978 film Piranha. Sayles rewrote the script with the same self-aware, satirical tone that he gave Piranha, and his finished draft bears only a vague resemblance to Brandner's book. However, Winkless still received a co-writer's credit along with Sayles for his work on the screenplay. The cast featured a number of recognizable character actors, such as Kevin McCarthy, John Carradine, Kenneth Tobey and Slim Pickens, many of whom appeared in genre films themselves. Additionally, the film was full of in-joke references (see 'Tributes' below). Roger Corman makes a cameo appearance as a man standing outside a phone booth, as does John Sayles, appearing as a morgue attendant and James Murtaugh as one of the members of the Colony. Forrest J Ackerman appears in a brief cameo in an occult bookstore, clutching a copy of an issue of his magazine Famous Monsters of Filmland.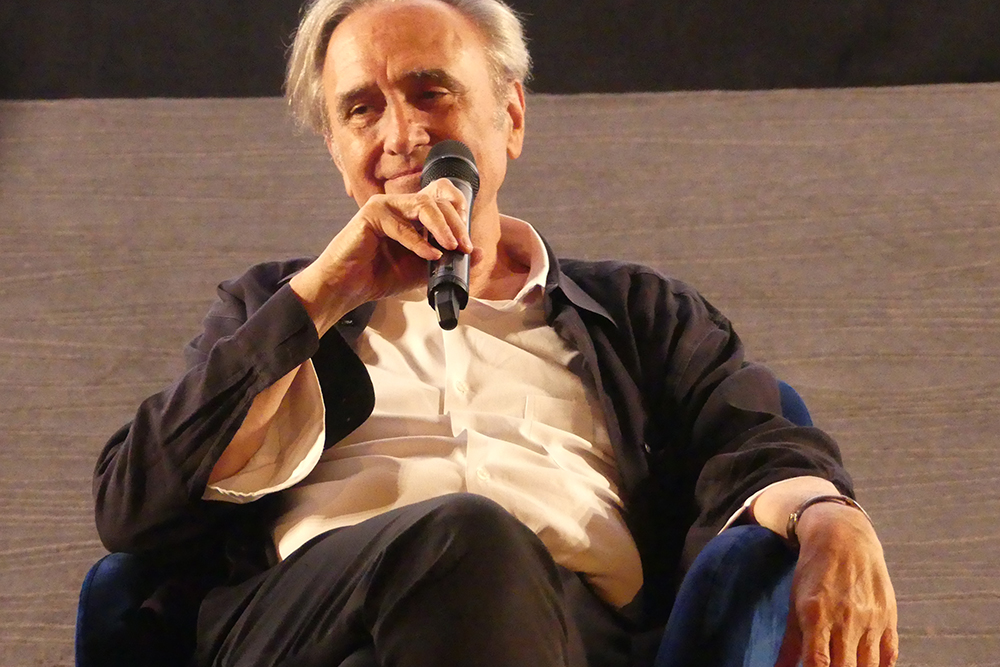 The Howling was also notable for its special effects, which were state-of-the-art at the time. The transformation scenes were created by Rob Bottin, who had also worked with Dante on Piranha. Rick Baker was the original effects artist for the film, but left the production to work on the John Landis film An American Werewolf in London, handing over the effects work to Bottin. Bottin's most celebrated effect was the on-screen transformation of Eddie Quist, which involved air bladders under latex facial applications to give the illusion of transformation. Variety claimed that The Howling's biggest flaw is that the impact of this initial transformation is never topped during the climax of the film. The Howling also features stop-motion animation by David W. Allen, and puppetry intended to give the werewolves an even more non-human look. Despite most of the special effects at the time, the silhouette of Bill and Marsha having sex as werewolves is obviously a cartoon animation. Dante attributed this to budgetary reasons.Due to their work in The Howling, Dante and producer Michael Finnell received the opportunity to make the film Gremlins (1984) for Steven Spielberg. That film references The Howling with a smiley face image on a refrigerator door. Eddie Quist leaves yellow smiley face stickers as his calling card in several places throughout The Howling. Also, Jim McKrell's character as news reporter Lew Landers appears in both The Howling and Gremlins.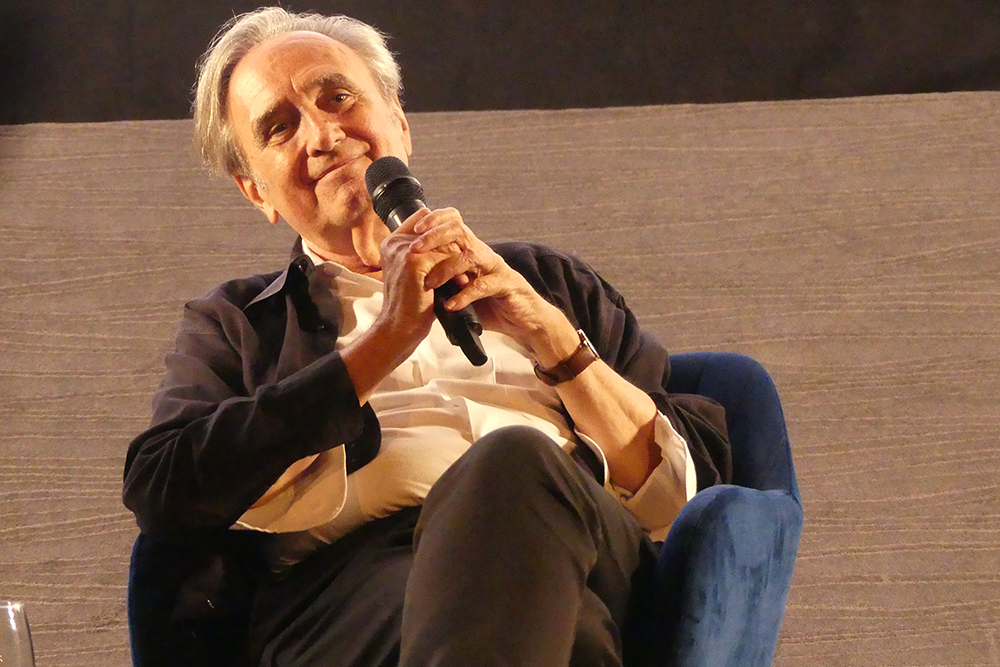 About Joe Dante :
Joe Dante is an American film director, producer, editor and actor. His films—notably Gremlins (1984)—often mix 1950s-style B movies with cartoon comedy. Dante's films also include Piranha (1978), The Howling (1981), Explorers (1985), Innerspace (1987), The 'Burbs (1989), Gremlins 2: The New Batch (1990), Matinee (1993), Small Soldiers (1998), and Looney Tunes: Back in Action (2003). His work for television and cable includes immigration satire The Second Civil War (1997) and episodes of anthology series Masters of Horror (Homecoming and The Screwfly Solution) and Amazing Stories, as well as Hawaii Five-0 and Police Squad!.
You can discover our official photos on or Flickr page
Synopsis :
In Los Angeles, television journalist Karen White (Dee Wallace) is traumatized in the course of aiding the police in their arrest of a serial murderer. Her doctor recommends that she attend an isolated psychiatric retreat led by Dr. George Waggner (Patrick Macnee). But while Karen is undergoing therapy, her colleague Chris (Dennis Dugan), investigates the bizarre circumstances surrounding her shock. When his work leads him to suspect the supernatural, he begins to fear for Karen's life.
The Howling
Directed by Joe Dante
Screenplay by John Sayles, Terence H. Winkless
Based on The Howling by Gary Brandner
Produced by Michael Finnell, Jack Conrad
Starring Dee Wallace, Patrick Macnee, Dennis Dugan, Christopher Stone, Belinda Balaski, Kevin McCarthy, John Carradine, Slim Pickens, Elisabeth Brooks
Cinematography : John Hora
Edited by Mark Goldblatt, Joe Dante
Music by Pino Donaggio
Production companies : International Film Investors, Wescom Productions
Distributed by Embassy Pictures
Release date : March 13, 1981
Running time : 91 minutes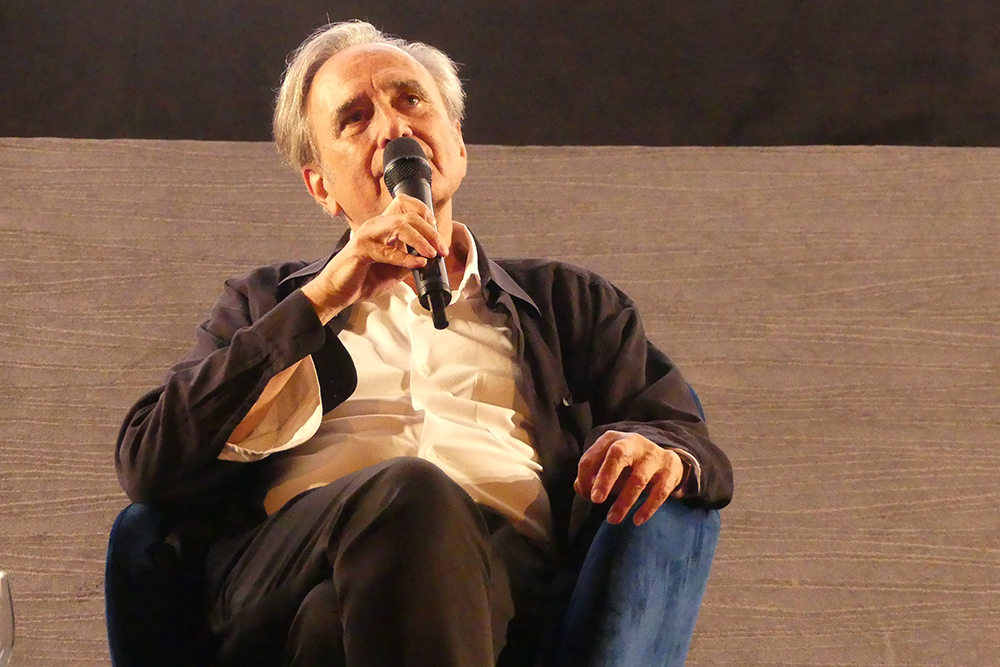 Photos and video : Boris Colletier / Mulderville