By Mulder, Paris, UGC Ciné Cité Les Halles, 09 june 2022
Our media was tonight at the premiere of the film Les gouts et les couleurs by Michel Leclerc in his presence and part of the cast Rebecca Marder, Félix Moati, Judith Chemla, Philippe Rebbot. This is the sixth film of Michel Leclerc after J'invente rien (2006), Le Nom des gens (2010), Télé Gaucho (2012), La Vie très privée de Monsieur Sim (2015) and La Lutte des classes (2019).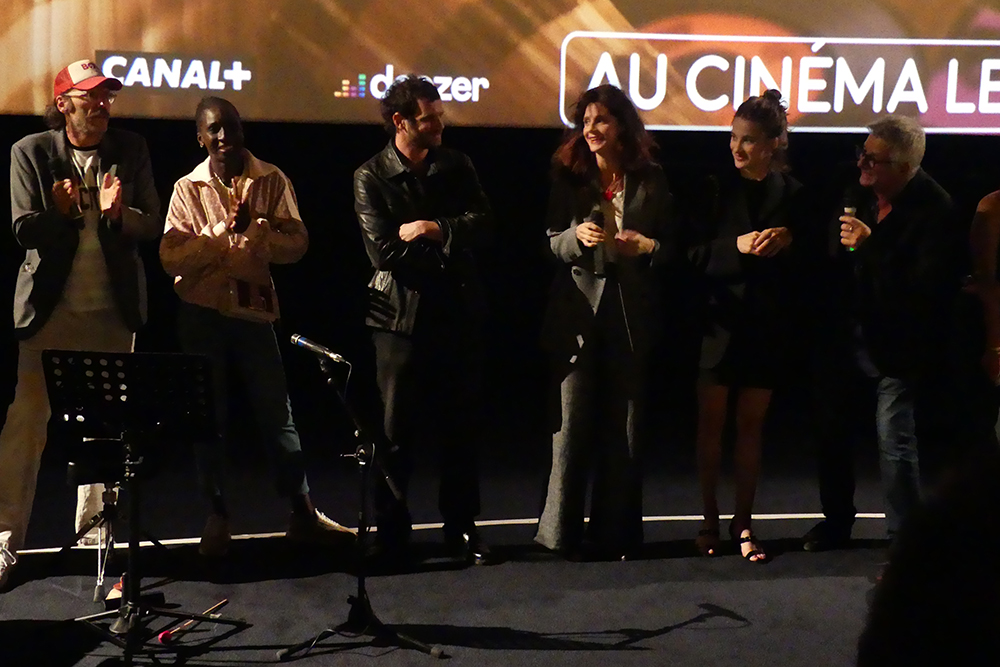 The projection was followed by a mini concert that we suggest you to see again or discover in 4K: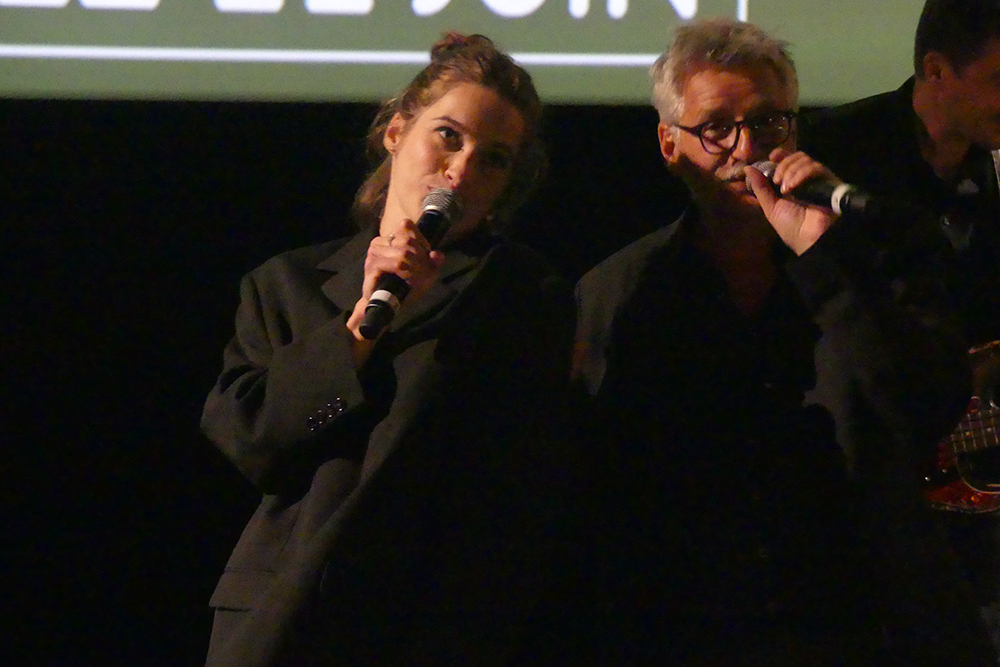 You can discover our pictures on our Flickr page : https://flic.kr/s/aHBqjzTF6K et notre critique ici : https://mulderville.net/en/reviews/6012/tastes-and-colors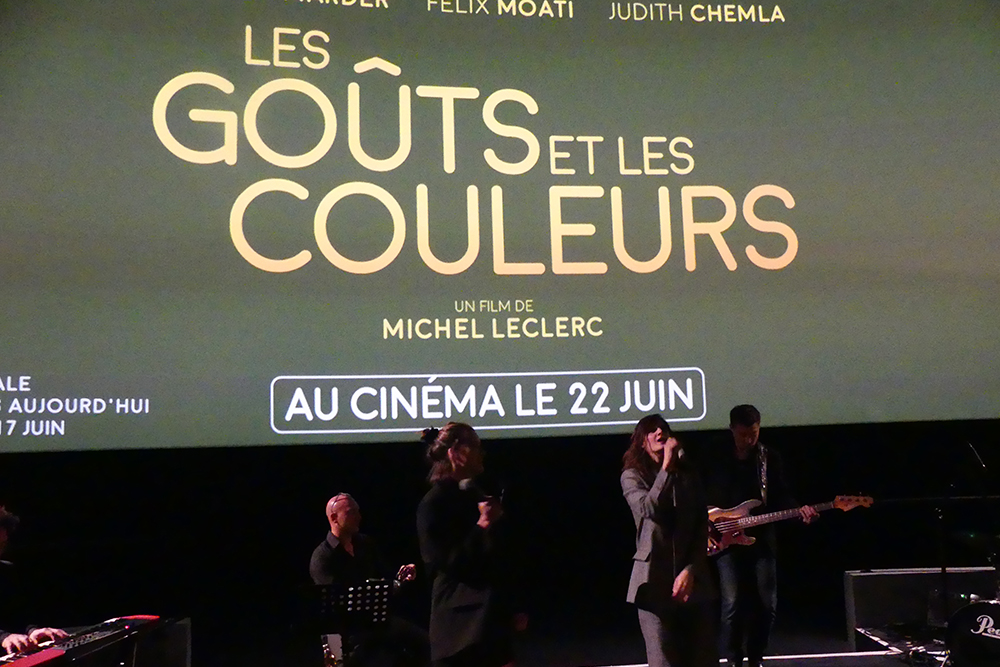 Synopsis:
Marcia, a passionate young singer, records an album with her idol Daredjane, a rock icon from the 1970s, who suddenly disappears. To release their album, she has to convince Daredjane's heir, Anthony, a small-town market vendor, who never liked his distant relative, let alone her music. Between good and bad taste, popular and chic, sincerity and lies, their two worlds clash. Unless love, of course...
Tastes and colors
Written and directed by Michel Leclerc
Produced by Isabelle Grellat Doublet
With Rebecca Marder, Félix Moati, Judith Chemla, Philippe Rebbot, Eye Haïdara, Artus, Baya Kasmi, François Morel
Music: Jérôme Bensoussan, David Gubitsch
Image : Pierre Dejon
Editing : Annette Dutertre
Production company: Mandarin Films
Distributed by Pyramide International
Release date : June 22, 2022 (France)
Running time : 110 minutes
Photos and vidéos : Boris Colletier / Mulderville